Illia Golem Yefimchyk is a bodybuilder from Belarus and in recent years he has gained a lot of attention for his monster physique.
Illia Golem is sponsored by 5% Nutrition which is the supplement company which was owned by Rich Piana when he was alive.
Best For Bulking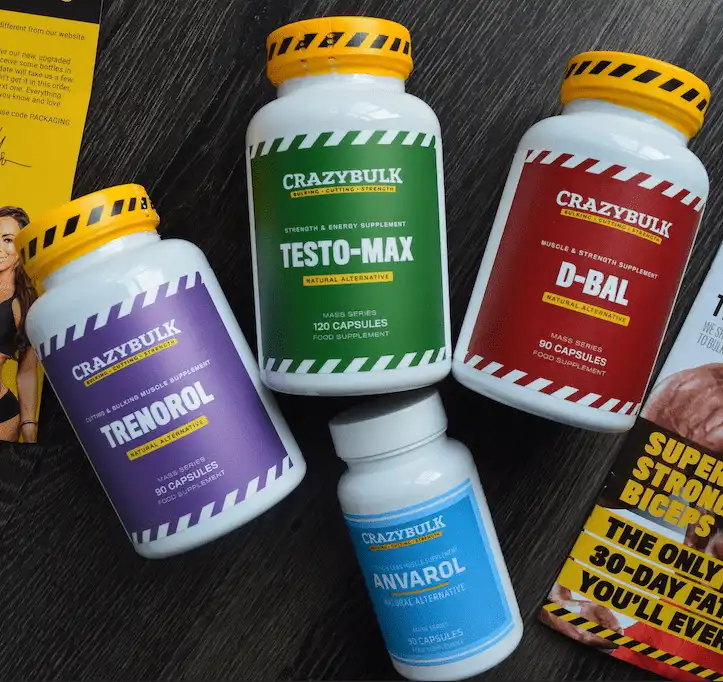 With his impressive physique Illia Golem has amassed almost 200k followers on his instagram which keeps growing by the day.
Illia Golem Stats
Illia Golem is 32-years old born April, 23 in 1988.
He weighs around 350 lbs (159 kg) and is 6'1 (185 cm)
He has 25 inch biceps and a 61 inch chest.
Illia Golem has a bodybuilders physique with a massive arms and chest.
He is not just big he is also strong and has 600 lbs bench press, 700 lbs deadlift and 700 lbs squat personal records.
How Illia Golem Started Training and Got Huge
Illia Golem explains how he wasn't very big before he actually started training.
"In my class I was the smallest guy"
He didn't really do bodybuilding and was into skiing, cycling and tennis when he was a young man.
We Recommend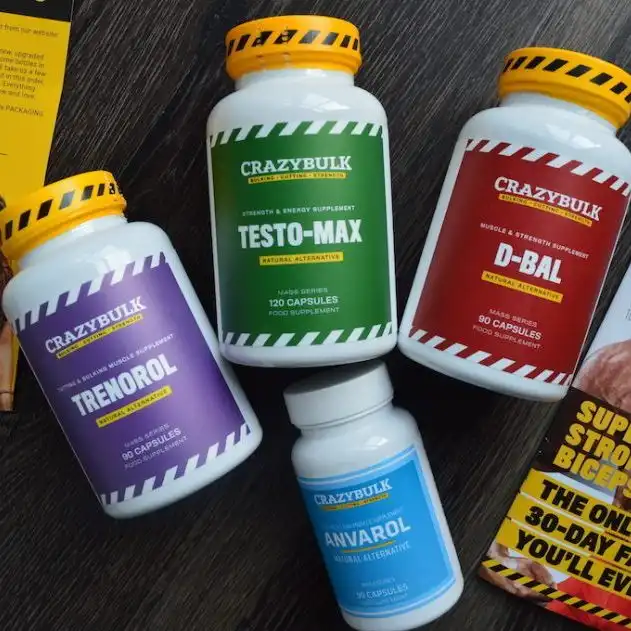 "But I also wanted to be like Arnold Schwarzenegger and Rambo. When people see me I wanted them to see a big guy, a monster. I need to achieve their size but I really don't care how I achieve that. In my small town, the new gym opened and I went to the gym to become a Hulk"
He also says the when he started out he didn't have anyone to guide him in the right direction on how to train properly.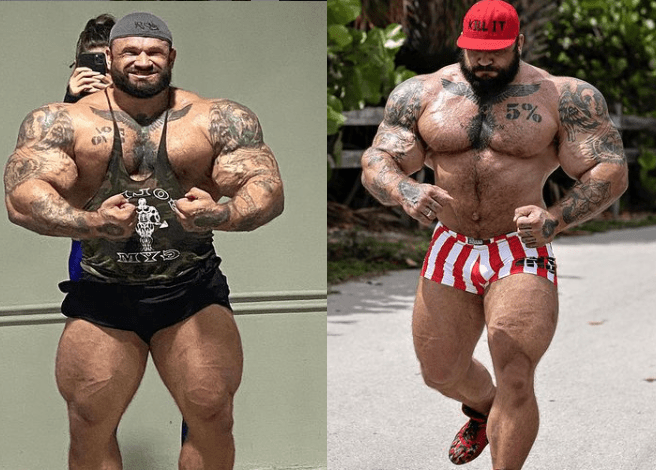 "Back then there wasn't the internet like it is nowadays, you couldn't go to youtube back then and find all these workouts like you can today"
What kept him training was his motivation to become like his idols Arnold Schwarzenegger and Rambo. Even though he didn't have access to internet or the best information he did his best to bulk up his physique.
He moved to Czech Republic from Belarus to go to school were he learned the basics about training and nutrition. That's were his bodybuilding journey began to be successful.
Now Illia Golem has moved to the states were he has been living only for a few months and is working for 5% Nutrition.
How Illia Golem Got famous
"When I was in Czech Republic September last year I received a message from Ed Connors who said that I looked like Rich Piana 2.0."
Just a few months after that Illia Golem decided to move to the United States even though he had a really good life back in Czech Republic.
He saw an opportunity in the US which he didn't have in Czech Republic.
Now he lives in Miami and since moving to the US he has gotten more famous.
What got Illia famous in the first place is his incredible physique which isn't a typical physique.
Illia Golem has such a mass and we rarely see guys like him who aren't professional bodybuilders.
What is interesting about that is that Illia Golem has never competed in a bodybuilding show and he doesn't want to do so anytime in the future.
When Illia started working with 5% Nutrition he got more exposure as 5% Nutrition is a famous supplement brand with a strong social presence.
Illia Golem doesn't train to be a professional bodybuilder like most guys his size.
"I need to show people that Impossible is possible and everything I've done in my life I did it to the top. Maybe I will motivate people not only on the physique, bodybuilding, and sports. If you do anything for a long time and work hard you can achieve it.
Illia Golem Diet
To maintain such a physique and grow even more Illia Golem eats very much food each day to continue to grow.
In fact he eats 16500 calories daily to fuel the massive pysique he has and grow it even more.
This diet consists mostly of oats, meat, pasta and rice.
What's interesting about Illia Golem's diet is that he eats protein separate from carbs mostly.
He aims to eat around 1 kg of rice per day.
Meal 1 : 300 grams of Oats
Meal 2 : 108 pieces of Sashimi sushi in an all you can eat restaurant
Meal 3 : 1300 grams (3 lbs) of Beef + Desert
Meal 4 : 500 grams of rice
Meal 5: 300 grams of pasta and 200 grams of cheese
Meal 6 : 3 lbs of New York Strip steak
You can see more from Illia Golem on his Instagram Page.
Best Cutting Stack