Massive Testo did not make it to the Top 10 list of testosterone boosters ; See complete list here

Effectiveness
25%
Ingredients
21%
Value
8%
Pros
Cons
Missing most key ingredients
Many complaints about recurring charges on credit cards after getting a "free trial offer"
Contains proprietary blends
Get ready, this Massive Testo review will give you all the information you need to make an informed decision about this testosterone booster!
But first, let me put my cards on the table.
I usually don't have to do this.
But even before the review even starts I have to warn you about buying it.
I've read a lot of reviews stating this company offers a free trial and then charges $90+ from your credit card.
They literally get 1 out of 5 stars on Facebook and it's all because of this "free trial scam" they are running.
The product isn't even that good.
So if you want to try it out be extremely careful and read the whole order page through so your credit card doesn't get recurring billings every month because of a subscription you accidentally signed up for.
Here's what one out of many guys had to say:
"I was told the same as others on this post, free just pay the shipping. The stuff didn't work so wasn't going to buy any, next thing I know I got a renewal order for $96 dollars and some change, when I call to ask about it, I was told it was listed in the ad…. BS SCAM..SCAM and it didn't work."
Massive Testo Review
Massive Testo is an all-natural testosterone booster. It's designed to get that important hormone surging around your body.
The supplement claims it will:
Spike athletic performance
Raise testosterone levels
Increase energy
Boost stamina
Accelerate fat loss
Promote muscle growth
Massive Testo indicates that it achieves all these results through its 'proprietary dual-blend technology' (that's a mix of ingredients to you and me!).
Let me make one thing clear.
If Massive Testo can raise testosterone levels, then muscle gain will improve, fat will be lost and energy levels will go through the roof.
But does it work?
Just before we get down to the active ingredients in this Massive Testo review, let's first check whether T-boosters are for you.
How Does Massive Testo Work?
Boosting testosterone has numerous effects as I have shown earlier in this Massive Testo review.
But get this.
By raising T-levels, the body reacts in a variety of remarkable ways to achieve these incredible results.
Let me show you how.
Boosts Muscle Protein Synthesis
Bodybuilding basics here guys.
Lift weights, muscle is damaged, muscle repairs, muscle becomes larger and stronger.
You knew that.
It's why we hit those weights so darn hard! It's the proteins in amino acids rebuild punished muscle, and the power that fuels it is testosterone.4
In other words:
The more testosterone you have, the larger and faster those muscles rebuild!
Faster Recovery Times
Sometimes you want to hit the gym more often, but your body just says, "No!".
True, yeah?
Increased T-levels mean you can recover faster between sessions. Your muscles rapidly rebuild – you can hit some extra sets!
Boosts Human Growth Hormone
Human growth hormone (HGH) is responsible for your height, building massive muscle mass and burning fat! 5
Listen to this.
Testosterone boosts production of HGH, meaning your muscles will grow faster and fat will be lost quicker!
Improves Blood Flow
Although not a result of increased testosterone, Massive Testo contains ingredients that open the blood vessels and hence improve blood flow.
This has the effect of:
Testosterone reaches where it is required faster
More oxygen and nutrients can reach the muscles – faster muscle gain
Increases blood flow to your package – harder erections
Massive Testo Ingredients
Now for some interesting detail in this Massive Testo review, let's check which of the best testosterone boosting ingredients it contains:
D-Aspartic Acid
Zinc
Vitamin B6
Vitamin D-3
Magnesium
Fenugreek
Ashwagandha
Boron
Vitamin K-1
Ginseng
Massive Testo contains 1 out of the top 10 ingredients which isn't good enough.
Here's a tip.
The best way to evaluate any supplement is to ask three questions:
What are the ingredients?
What effect can they have?
Are the quantities sufficient to have the desired effect?
Well, for this Massive Testo review, we can answer at least two of these questions!
Let me explain.
The Massive Testo ingredients are all listed, but as part of two proprietary blends:
TestoACTIVATE Blend 700 mg
TestoMASSIVE Blend 382 mg
It is impossible to see how much of each individual ingredient is included in each blend.
There is no breakdown.
Whilst we can check whether the ingredients are scientifically proven to give results, we cannot tell if they are insufficient quantities to be effective.
Here's the detail:
TestoACTIVATE Blend 700 mg
This ingredient mix includes:
Tribulus Terrestris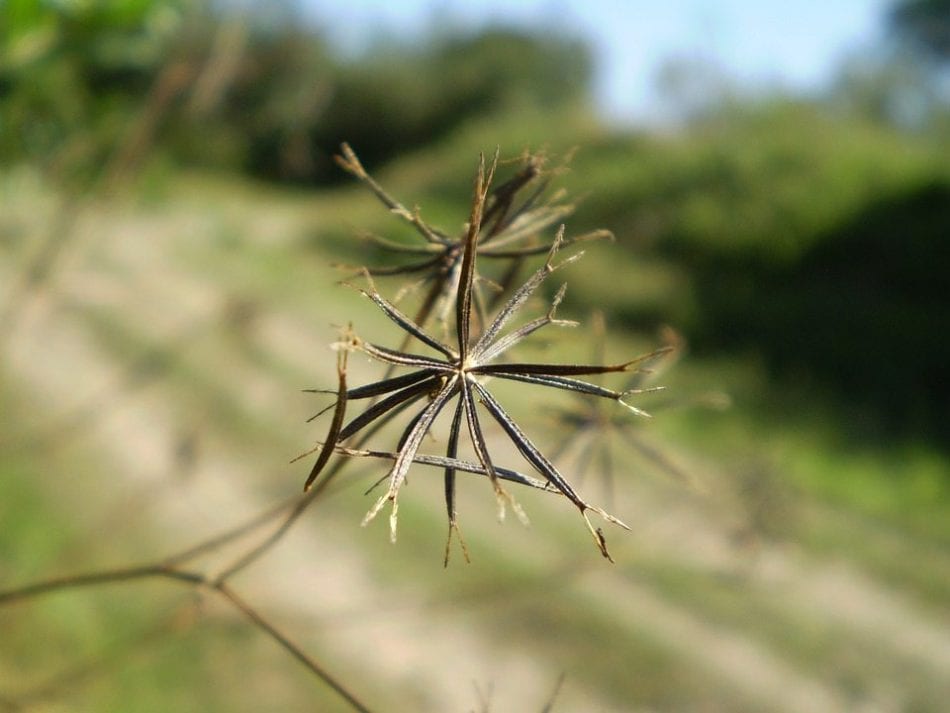 An ancient Asian herb that you will find in many male enhancement supplements.
It's been proven as an aphrodisiac, libido booster, and sexual performance enhancer.6
But hold on.
Although there has been some evidence that it can boost testosterone in some animals, there is no conclusive proof it can do the same for humans.7
Fenugreek
This natural extract has been shown to increase testosterone production levels.
But caution.
In those studies, the guys received 500 mg of Fenugreek. The total of this blend is 700 mg. Without knowing the exact amount of fenugreek included, I cannot say definitely whether it will work in this supplement. 8
Saw Palmetto
Saw Palmetto can prevent prostate enlargement and help with erectile dysfunction.9
It has also been shown to stimulate testosterone production in rats, but so far human studies are inconclusive.10
TestoMASSIVE Blend 382mg
This second proprietary mix includes:
Coleus Forskohlii Root
Some studies suggest this extract can promote weight loss. 11
Milk Thistle
Drink too many cold ones?
Don't! They will pile on the fat!
If, like me, you do like a beer now and again, milk thistle has been shown to protect the liver from damage.12
But there's more!
If you are taking a lot of supplements, that can put pressure on the liver. This ingredient helps with detoxifying and keeping that organ healthy.
Alpha Lipoic Acid
Works as an antioxidant and energy booster. It may also assist in improving blood health and flow.13 14 15
Eurycoma Longifolia
A powerful ingredient, proven to:
Epimedium Extract
This Chinese plant is proven to increase blood flow quality.
Which means:
Muscles rebuild and you get powerful erections! 19 20
Piperine
Basically black pepper!
It inhibits the production of new fat.21
It's difficult to actually assess the effectiveness of all these ingredients, which is very disappointing.
I'll tell you why.
There are some powerful testosterone boosting ingredients in there, ones which I would definitely be looking for in a decent supplement.
It doesn't contain everything I would like to see in a major player, but nevertheless it's solid.
Here's the issue.
It's impossible to judge the quantities. Some of the ingredients have to be weak to simply make the total weight of the two blends. But which ones?
As Massive Testo will not provide this information, the power of the supplement cannot be judged.
Massive Testo Side Effects
There will not be any side effects such as those you would associate with steroids.
But to ensure that this Massive Testo review contained all the information, good and bad, I searched for any recorded side-effects.
Happily, I could not find any.
But since you have no idea how much of each individual ingredient you are taking, be careful. This is especially important if you are already taking a supplement with the same ingredients.
You could overdo it!
Massive Testo Before After Results
I was unable to obtain any genuine before and after images. Especially since the Massive Testo website is down (more on that soon).
Instead, I examined Massive Testo reviews from customers. The results were fairly positive.
"One of the things I noticed was that I was starting to feel like I had more energy"
Jace Gray
"I have been in a better mood"
Kayakfreak
"The first supplement I tried that actually helped me lose weight while also helping me build muscle."
Lxranes
"Pointless. Made no effect after 2 months and they charged me $250 too much. A total scam"
L. Herd
Overall the reviews are quite positive, it's about a 60/40 split in favor of Massive Testo.
So, not amazing, but better than some.
Massive Testo Review Concerns
In compiling this Massive Testo review, a few things have arisen that I would like to mention.
The Website Is Closed
It appears that the official website is unobtainable. There is no information to indicate that it is returning either.
Are they still trading?
The supplement is available on a few sketchy websites.
Lack of Ingredient Detail
I know I have already mentioned it in this Massive Testo review, but be careful when taking this supplement as there is insufficient detail on ingredient quantities.
Overcharging
There is a heck of a lot of reports of guys being overcharged. Especially when taking the trial offer.
Difficulty Cancelling
Many customers of Massive Testo have tried to cancel their repeat monthly order but with no success. The money just keeps coming off their credit card!
As always when purchasing online, buy with caution!
There are also some reports online there was a Massive Testo Shark tank fake advert, but after research, I found this was for a different product.
Where to Buy Massive Testo?
Massive Testo can be found for sale on the internet for $69.99.
Conclusion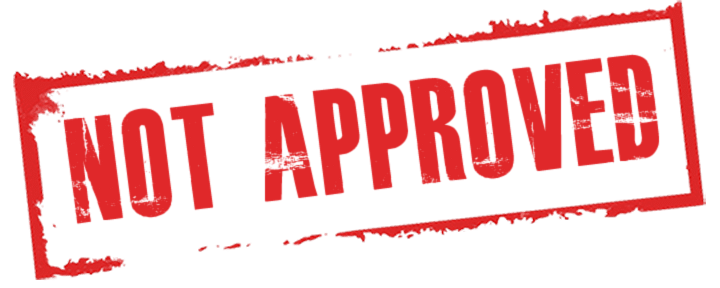 The bottom line:
Massive Testo does it work?
I have tried to look at every aspect of this Massive Testo review, here's my opinion.
First, the good.
The product has fairly good online testimonials. It appears that more guys like it than not. So that's positive.
Also, the ingredients are encouraging.
Many of them are scientifically proven to boost testosterone. I'm pleased to see that some of my favorite T-boosting ingredients are included.
That's where the positive ends.
Here comes the bad.
There is just too little ingredient quantity information to make an informed decision. Not only is it impossible to judge how effective it is, it's also hard to decide whether you are getting value for money.
What's more, there are too many other factors which concern me. The lack of a current website, customer complaints, and overcharging to give me any confidence.
Here's the verdict.
It's mediocre at best. It doesn't have the potency to rank amongst the very best testosterone boosters on the market.
And with all the other concerns, leave it, alone guys.
Instead, get yourself one of the top few awesome and proven T-boosters to get that serious beast mode enabled!
FAQ
"How to Take Massive Testo?"
Take two capsules per day.
"How Much Does Massive Testo Cost?"
Although the website is currently unavailable, it was retailing for $69.99 per bottle (one month's supply).
But how much is Massive Testo on online retail sites? It depends on the seller.
"Is Massive Testo Safe?"
There are currently no side-effects reported with Massive Testo.
"Where Can You Buy Massive Testo?"
As already mentioned in this Massive Testo review, the official website is currently offline. So you cannot buy it there. Also, there is no Massive Testo GNC page.
Finding where to buy Massive Testo at the moment is difficult.
"Does Massive Testo Really Work?"
There are quite a few positive testimonials showing that it works to some extent.
However, if you are looking to bulk to the max (and not lose your money) look at the top testosterone boosters on the market.
"Is There a Money Back Guarantee?"
There was a 60-day money-back guarantee. As the website is not currently available, I do not know if this will return.
"How Long Do You Have to Take Massive Testo Before Seeing Results?"
Some guys claimed they saw positive results after one month, others after two months.
But.
Some reports also indicate no results whatsoever.
"Do They Ship Worldwide?"
As you cannot buy from the official website at the moment, they do not ship anywhere!
If you manage to find the product on Amazon or eBay, it depends on the individual seller.
References