38-year old Denis Cyplenkov often called "The Ukrainian Hulk" has the heaviest strict curl record in the world and one of the best arm wrestler in the world.
Denis is famous for his incredibly large hands and forearms.
He build up his physique to become the strongest curler in the world, he is also a powerlifter and a strongman.
He holds the world record in the strict curl which he did back in 2015 when he strict curled 249 lbs.
Former holder of that record was no other than CT Fletcher who curled 225 lbs and that record held for many years.
Denis Cyplenkov has crazy genetics his hands are around two times bigger than normal hands which is especially beneficial when it comes to arm wrestling and strength.
He is known for having the biggest arms in Russia and possibly the thickest hands in the world.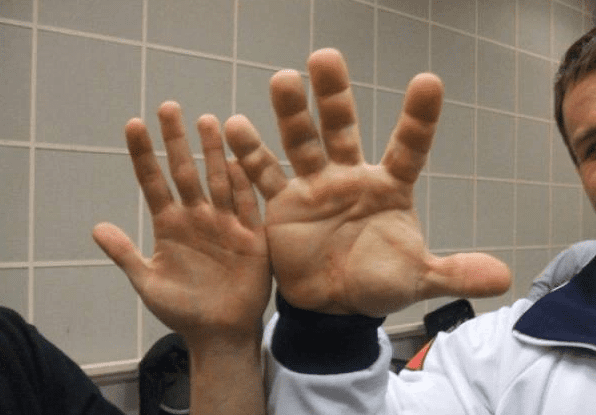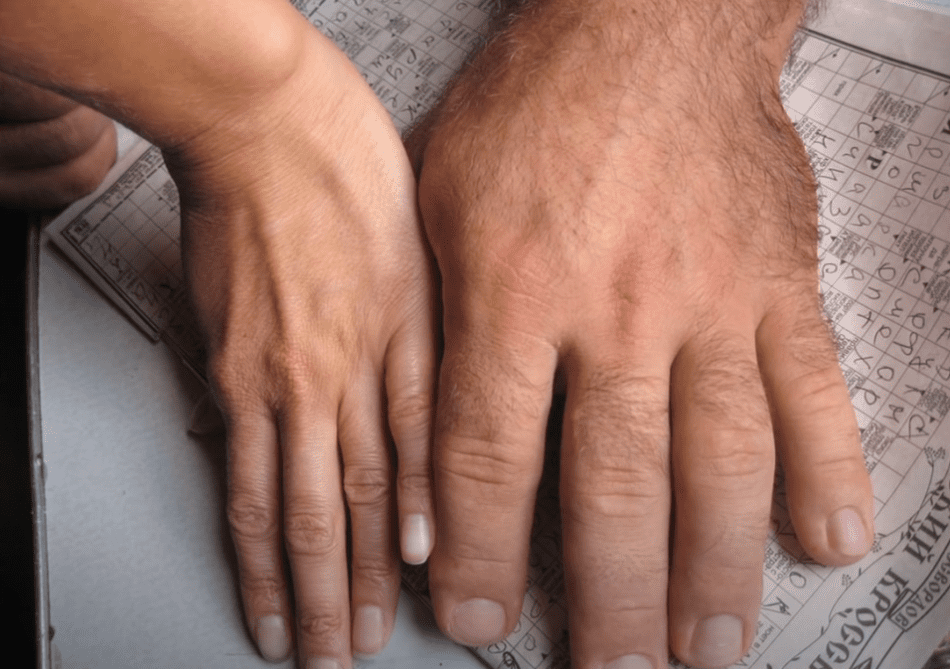 He is a champion arm wrestler and a big muscular man.
However, in the past year Denis had some health complications due to his heavy training and has down sized quite a bit from his insanely muscular physique.
He ruptured blood vessles near the kidney which has resulted in him not being able to train with the same intensity as he has done for the last several years.
So he is not as muscular now as he was couple years back when he was in his top condition but hopefully he can train to get back into his old shape and start competing again.
Denis has such strong hands and arms that he can crack walnuts with his fingers.
Denis Cyplenkov Stats and Lifts
Weight: In peak condition Denis Cyplenkov weighs 310-320 lbs
Height: 6 '1 (186 cm)
Age: He is currently 38 years old
Country: Ukraine
Size of fist: 13.4 inches (34 cm)
Forearm size: 18.9 inches (48 cm)
Wrist circumference: 10 inches (25 cm)
Bicep size: 25 inches (63.5 cm)
Strict Curl lift: 249 lbs (113 kg)
Bench Press: 639 (290 kg)
Squat: 750 lbs ( 340 kg)
Deadlift: 705,5 lbs ( 320 kg)
Denis Cyplenkov Arm Wrestling
Denis Cyplenkov is one of the best arm wrestler in the world.
His biggest win was back in 2018 against the legendary arm wrestler Devon Larratt.
It is considered to be the biggest arm wrestling match of all times.
As you may notice Denis Cyplenkov doesn't show much of a facial expression.
That's because he has a condition called neuritis which causes numbness in one side of his face.
What's impressive is that it looked like Denis beat Devon quite easily, it looked like he was a lot stronger and keep in mind that Devon Larratt is a pro arm wrestler.
You can follow Denis Cyplenkov on his:
Instagram Page: https://www.instagram.com/cyplenkovden/
Facebook Page: https://www.facebook.com/cyplenkovofficial/
Recommended