With his monster-like frame, distinctive features and seriously inked body—Rich Piana was probably the most recognizable man in bodybuilding.
While admired by many, he was lambasted by others—his raw and shocking opinions divided the fitness world.
Best For Bulking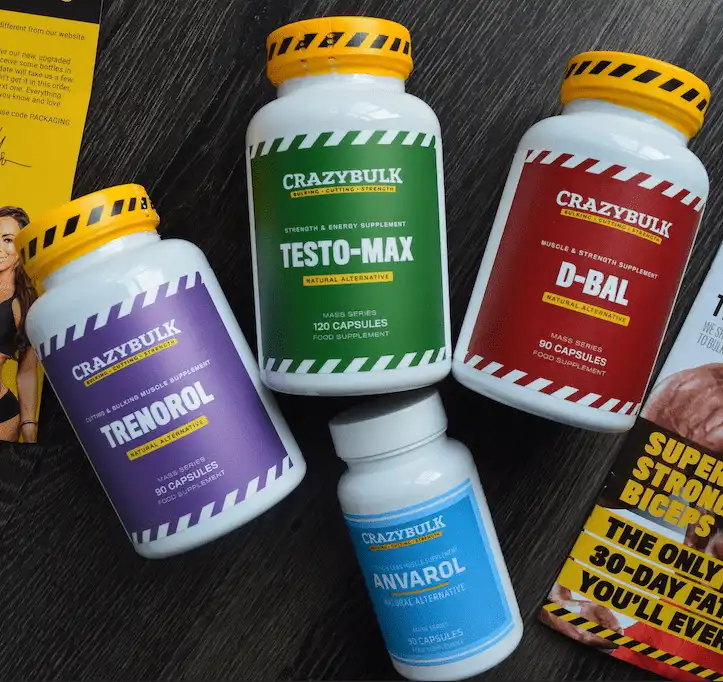 To call the Rich Piana story insane is a massive understatement—here's the whole uncensored truth—including his untimely death.
Rich Piana Wiki
Age at death:            46 (died 25th August 2017).
Date of birth:             26th September 1970.
Height:                       6 feet 0 inches (183 cm).
Weight:                      221-315 pounds (100-142 kg).
Profession:                Bodybuilder, actor, entrepreneur and social media star.
Nationality:                American.
Nickname:                 One Day You May and Mr. 5%.
We Recommend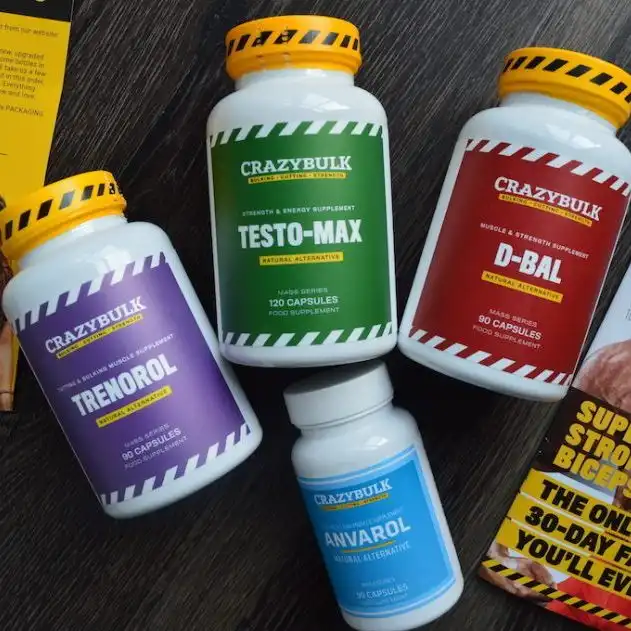 About Rich Piana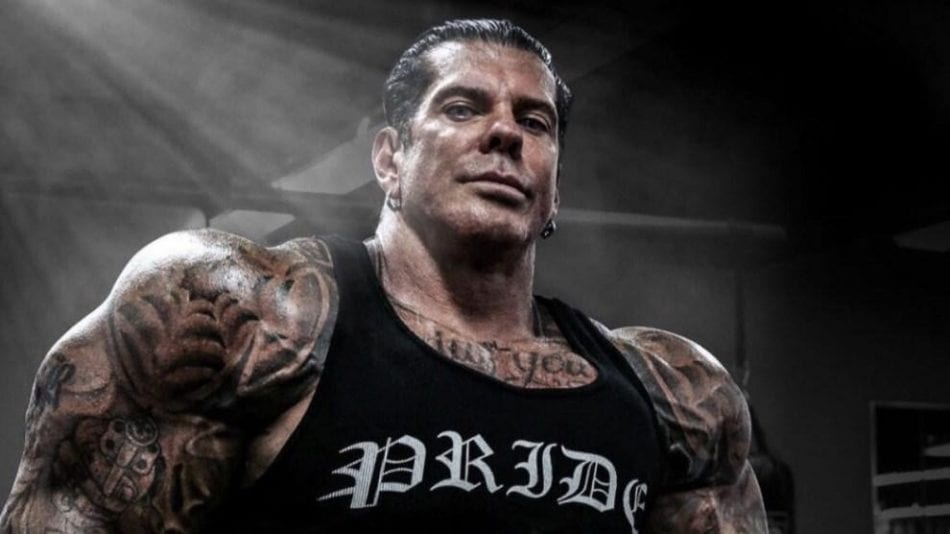 Richard Eugene Piana was born in Glendale, California, in 1970. Although an American citizen, he had Armenian and Italian heritage through his mother and father, respectively.
Raised in Sacramento—Rich Piana had an early introduction to the world of fitness. Aged just six, he would go with his mother to the gym to watch her train for bodybuilding contests.
By 11 years old, Rich Piana had already started lifting—being encouraged by an old-time bodybuilder—Bill Cambra. At 15, he began to compete, winning his first title Mr. Teen California in 1989.
Alarmingly, even at this young age, he was already on a Deca-Durabolin and testosterone cycle.
Rich Piana competed for over 25 years—although his appearance on the stage was intermittent. Much of his time was concerned with other interests, including TV and movie appearances, running his own supplement and clothing business and being a social media personality.
It's the Rich Piana YouTube account that brought him worldwide fame. His controversial and open opinions on steroid use went viral—receiving praise and criticism in equal measure.
Rich Piana died in mysterious circumstances on August 25, 2017. At this time, he was in a relationship with Chanel Jansen.
Rich Piana Net Worth
It's estimated that at the time of his death, the Rich Piana net worth was around $3.7 million.
How Rich Piana Got Famous
Rich Piana started posting on his YouTube account in 2011.
His first video was the clickbaity titled, Interview With Hot Chick That Beat up a Guy in Gold's Gym Parking Lot. Many of his earlier postings focused around this glamorous and macho (if not overtly sexist) theme.
Rich Piana's videos were mainly of him alongside supercars, hot girls, and sexy bikinis (his words)—with plenty of swearing and bro-speak included.
His audience grew rapidly.
Yet, these online subscribers wanted to know more about the man himself. So, Rich Piana increasingly started taking the viewers through his day, tattoos, training routines and explaining his thoughts on bodybuilding and training in general.
However, when he began to share his belief in, and use of steroids—his fame skyrocketed.
Okay, he wasn't the first bodybuilder to admit using 'roids. But what made Rich Piana different was he was so blatantly open about it. He listed the cycles and stacks he utilized, didn't criticize their use and even offered tips on how to take them.
Even though Rich Piana hasn't been with us for two years—his YouTube account still has over one million subscribers.
Rich Piana Death
Rich Piana hadn't been feeling very well. For a few days, he'd been suffering from nausea and shortness of breath. Apparently, he attributed it to overtraining.
Best Cutting Stack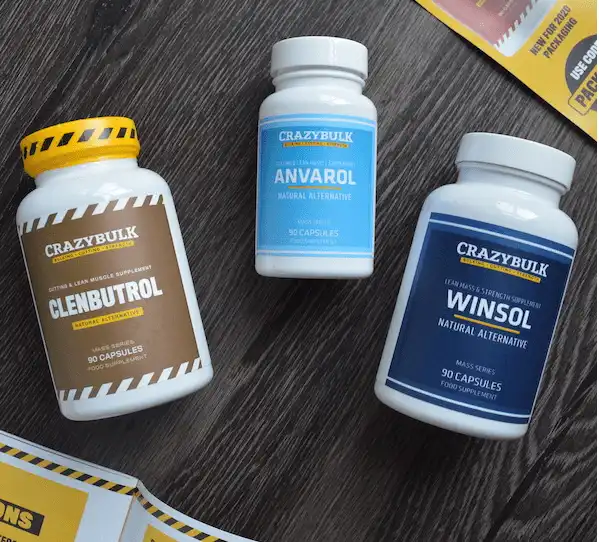 Then, on the 7th of August 2017, Rich Piana collapsed at home.
His girlfriend, Chanel Jansen, witnessed this event. Unable to revive him, she called 911, where the operator explained to her how to perform CPR.
Ten minutes later, the paramedics arrived and noticed that his heart wasn't functioning correctly. They battled to kick-start his heart into action—the paramedics succeeded, but it had taken too long—around 30 minutes. Insufficient oxygen meant that brain damage must have occurred.
The paramedics saw on a nearby coffee table there was a straw, white powder and a credit card. They injected him with Narcan—used to counteract a drug overdose. However, Jansen claimed this powder was nothing but pure caffeine—which she alleged Piana would snort as a pre-workout.
In an attempt to reduce the swelling on his brain—Rich Piana was placed in an induced coma. After 14 days, the Rich Piana death occurred.
The autopsy was inconclusive.
It did indicate that his heart and liver were twice the size of a normal adult male—two common side effects of steroid use.
However, the actual Rich Piana death reason has never been established. This has led to many conspiracy theories arising regarding foul play.
The inconsistencies that suspicious fans raise are:
There was no toxicology test at the autopsy.
The medical examiner didn't receive any toxicology information relating to the time in his coma.
All specimens which could be used for a toxicological analysis today have been destroyed.

Rich Piana Relationships: Wedding and Divorce
The first Rich Piana wife was Debra Jane—unfortunately, she discovered he was having an affair. So, they divorced.
For many years, Rich Piana enjoyed an on-and-off relationship with model Chanel Jansen—however, this ended when he met Sara Heimisdóttir.
In 2015, he married this Icelandic bodybuilder. It was a remarkable ceremony (which, by looking at the wedding video, you were only invited if you weighed over 200 pounds).
Furthermore, the acting "vicar" at this event was the British bodybuilding sensation, Martyn Ford. You can have a look at the bizarre Rich Piana wedding here:
A year later, and the marriage was annulled. Rich Piana accused Heimisdóttir of being a crack addict and only marrying him to obtain American citizenship.
He resumed his relationship with Chanel Jansen, who was with him at the time of his death.
Rich Piana Tattoos
Rich is known for his inked body. Here are some of their meanings:
Spider webs on elbows and shoulders—don't allow yourself to become confined and trapped.
Revenge on right arm—if anyone treats you bad, then pay them back.
Respect on left arm—both give and receive respect.
Gun on right arm—payback if you upset Rich Piana.
Power and pride on either tricep—the foundation of his training ethos.
Biohazard on the back of his neck—his heavy use of steroids has made him poisonous.
Tribal pitbull—he loves this breed of dog (he has three).
One Day You May on chest—his nickname and alludes to his 5% brand.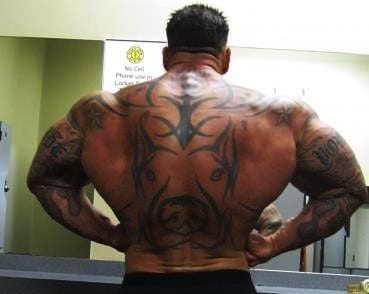 Here's Rich Piana talking you through his tattoos:
Rich Piana Workout Program
When Rich Piana was preparing for competition, he followed a strict workout to achieve perfect symmetry and proportion.
However, in later years, he was more versatile. Lifting more for mass and bulk—and admittedly often forgetting his legs. If he didn't feel the pump on one exercise, he'd often switch to another.
Here's a typical example of his bodybuilding competition workout:
Monday—Legs
Leg lying curl machine                   4 sets              10 reps
Isolated one-leg curl machine       4 sets              10 reps
Stiff-legged deadlift                         4 sets              12 reps
Leg extensions                                 4 sets              15 reps
Barbell squats                                  4 sets              15 reps
Leg press                                           4 sets              10 reps
Hack squats                                      4 sets              12 reps
Watch Rich Piana taking you through a squat workout:
Tuesday—Chest
Barbell press (incline)                     5 sets              10 reps
Flat bench barbell press                 4 sets              15 reps
Cable flyes                                        5 sets              15 reps
Wednesday—Shoulders
Dumbbell lateral raise                     4 sets              15 reps
Machine shoulder press                 5 sets              12 reps
Reverse flye                                      5 sets              10 reps
Machine trap raise                           5 sets              12 reps
Barbell front trap raise                     5 sets              15 reps
Here's Rich Piana in total beast mode working the shoulders:
Thursday—Arms
One-arm cable bicep curls             4 sets              15 reps
Dumbbell bicep curls                      5 sets              12 reps
Reverse flyes                                    4 sets              15 reps
Dumbbell curls (incline)                 5 sets              12 reps
Seated triceps push-downs           4 sets              12 reps
Overhead rope triceps                     4 sets              15 reps
Bench press (close grip)                 4 sets              12 reps
Take a look at Rich Piana talking about making biceps gains—and an insane workout:
Friday—Back
One-arm dumbbell row                   4 sets              15 reps
Two-hand dumbbell rows               4 sets              12 reps
Reverse cable flye                           5 sets              15 reps
Lat pull-downs                                  5 sets              10 reps
T-Bar rows                                         4 sets              15 reps
Bent-over barbell rows                    4 sets              12 reps

Rich Piana Diet
Rich ate between 5-10 times a day—depending on what he believed his body needed at the time. Here's a genuine Rich Piana, supplement-heavy, diet.
Meal #1
Four packets of instant oatmeal.
Two scoops whey protein chocolate flavor.
Meal #2
Six scoops mass builder.
Two bananas.
Peanut butter.
Two scoops whey protein chocolate flavor.
Meal #3
Chicken breast.
Two cups of brown rice.
Meal #4
Meal #5
Lean mince.
Two cups of rice.
Meal #6
Four cups of Greek yogurt.
Two scoops whey protein chocolate flavor.
Meal #7
Potatoes.
Lamb or pork.
Green vegetables.
One tub of ice cream.
Watch the main man taking you through this Rich Piana diet.
Rich Piana Bodybuilding Career
Here are the highlights of Rich Piana's bodybuilding career:
1989               1st place                    IFBB Mr. Teen California
1999               7th place                    NPC USA Championship
2003               1st place                    NPC LA Championship
2003               11th place                 NPC USA Championship
2004               6th place                    NPC Nationals
2009               Overall winner          NPC Border States Classic
2009               1st place                    NPC Border States Classic Super Heavyweight
2009               1st place                    NPC Sacramento Championship
Was Rich Piana on Steroids?
Yes—and he regularly spoke about it.
Rich Piana knew that supplements were screwing up his body—yet considered it an acceptable price to pay to look phenomenal and win competitions. He admitted he'd suffered hair loss and gynecomastia as a result.
"I am totally 100% aware that damage is being done to my body. I have made a choice, and I am willing to deal with that."
In 2013 he posted possibly his most controversial YouTube video. It explained the best way to use synthetics—basically, don't believe what you read on the internet—go out and experiment to see what works for you.
Here's the video:
https://www.youtube.com/watch?v=j44rf3k0q7Y
However, by 2016 he had mellowed slightly—offering the following advice:
"If you have the choice to do steroids or stay natural, stay natural. There's no reason to do steroids. You're only hurting your body and hurting yourself."
Rich Piana Before and After
Lifting from the age of 11, Rich Piana has always been ripped.
His mass changes during his competing days and his later YouTube celebrity status didn't alter that much. Take a look at these two images, taken 20 years apart:
However, what may be more alarming is the way his skull appeared to enlarge—possibly as a consequence of too much growth hormone:
Rich Piana Supplements
In 2014, Rich Piana started the supplement brand 5% Nutrition.1
It was named after his belief that:
"The 5% represents those of us who are willing to give whatever it takes to reach their goals."
Until his death, he promoted these Rich Piana supplements through his YouTube and Rich Piana Instagram account.
Despite his demise, his face and reputation are still used for marketing the brand. Presently, it retails gym apparel and supplements, including:
BCAAs.
Pre-workouts.
Protein.
Creatine.
Nootropics.
Keto products.
Current 5% Nutrition ambassadors include Jens Dalsgaard, Paulo Almeida and Pedro Barron.
Rich Piana Quotes: Motivation and Inspiration
Rich Piana was never a man to sugar-coat his words. Here's his advice:
"It will always be about working your ass off and being consistent to be successful at anything in life! There's no easy way!"

"Every night before you go to bed, I want you to do 100 reps, 100 reps pumping then straight the fuck to bed. If you got a girlfriend or a wife, no fucking sex."

"The judgment day is today—the judgment day is now. And it's going to allow you to live a life of hell now—or to live Heaven on earth now. Live dangerously until you die."

"Eat real fucking food and train your ass off! It's not complicated, but it's hard work. That's why you have to fucking love it."
Rich Piana Summary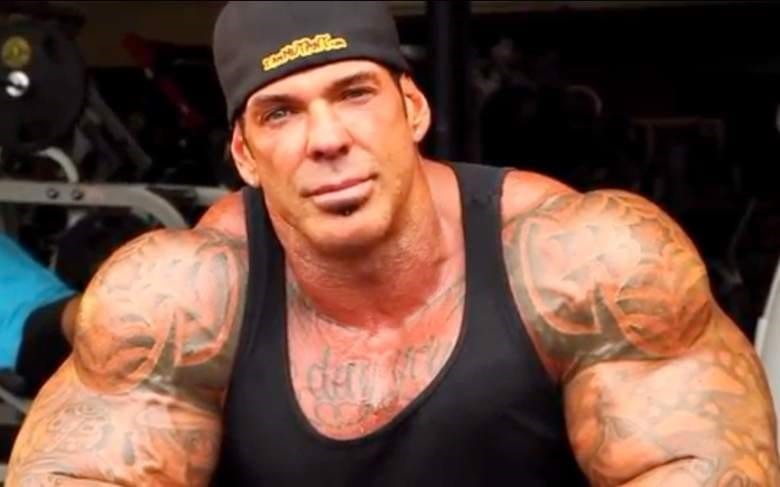 Rich Piana may have had outspoken opinions—but you could never accuse him of being fake.
He loved, lived and promoted the extreme life. It was his ethos to push everything to the max—women, diet, cars, training and steroids.
Yet with a phenomenal physique and a remarkably successful supplement line—he illustrated he wasn't afraid of hard work.
Rich Piana may not be a guy your girlfriend would approve of—but you'd want him as your bro.
Sources
Best For Bulking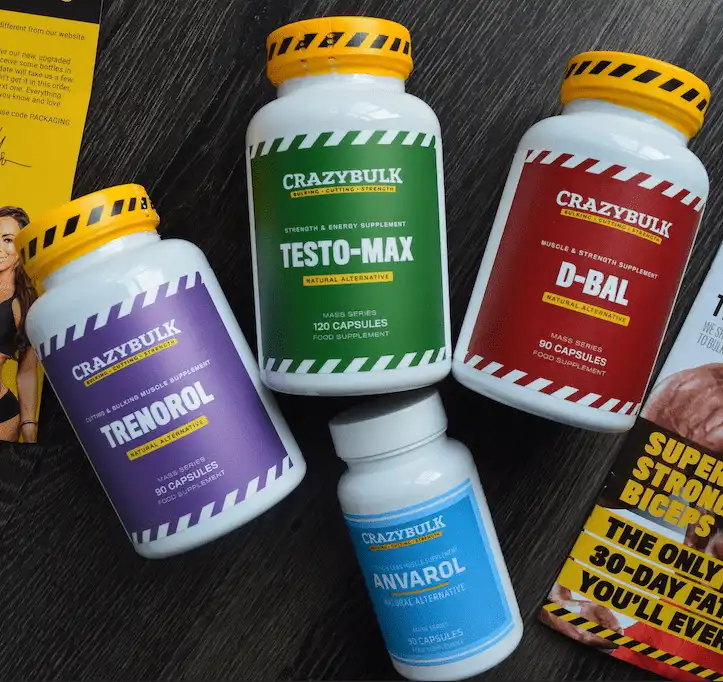 Testosterone Booster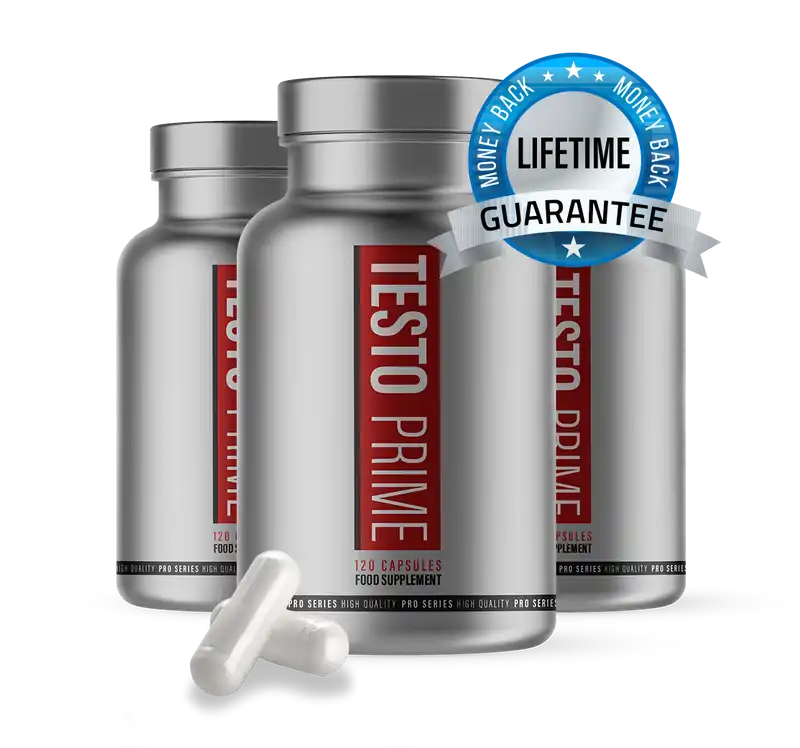 Best Cutting Stack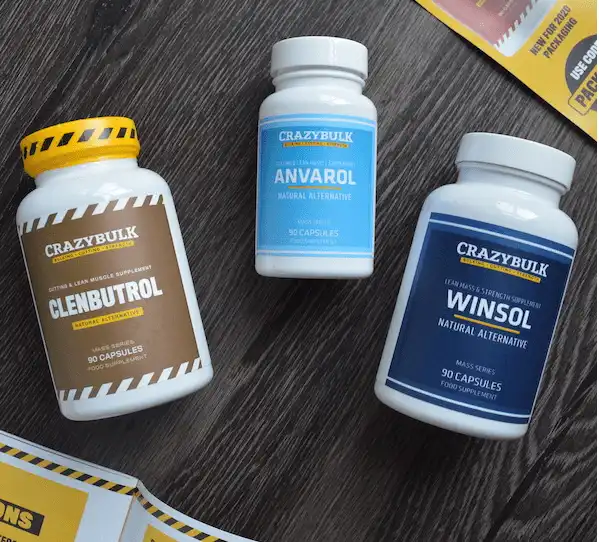 Best Legal SARMs