ZMA JYM Review 
Effectiveness : ★★★☆☆ – Will work to support testosterone production
Price : ★★★★★  –Cheap compared to other products
Ingredients: ★★★☆☆ – Contains some of the key testosterone boosting ingredients, but is missing many of them.
We Like:
Contains no proprietary blend
The ingredient ZMA JYM contains are good
The dosage of each ingredient is decent
We Dislike:
Missing a lot of the best testosterone boosting ingredients
Contains only 4 ingredients
Other competitive products are superior
Bottom line:
ZMA JYM by JYM is a testosterone booster that contains Zinc, Magnesium, Vitamin B-6 and black pepper extract. This supplement comes with a low price tag and is helpful in supporting and may increase natural testosterone levels.
Here's the deal..
It is missing some very important testosterone boosting ingredients and if you are looking for the most effective testosterone booster on the market this may not be the best choice.
It was created by Jim Stoppani, PH.D who is a well known writer and he has published books about training.
This is why we put this ZMA JYM review together. To help you find out if ZMA JYM is the right supplement for you.
What is ZMA JYM by JYM – Does it work to increase testosterone ?
When training in the gym and working towards building muscle mass there are a lot of supplements that may be helpful.
JYM ZMA may be one of those supplements, we wanted to find out more about and if it can help us achieve better results in the gym.
You've probably noticed that there are a lot of testosterone boosters available that promise us more muscle gains, increased strength levels and less body fat.
Is JYM ZMA one of the testosterone booster worth buying?
That's what we will be discussing in this JYM ZMA review.
The role of ZMA JYM is to support natural testosterone levels, improve sleep and get the important ZMA minerals into our diets.
Testosterone the very important hormone is responsible for muscle growth, sleep, sex drive, energy levels and overall health.
We've seen in recent years an influx of testosterone boosting supplements available on the market.
It gets even worse…
Many of them are what I like to call scam products that contain ineffective ingredients. (you are probably aware of this)
I actually used to buy these scam products A LOT.
Until I decided to educate myself on this subject and do my own research on every supplement I bought.
That's why I wrote this ZMA JYM review
What I have found out through research and trial is that there are few very important ingredients that work well to increase natural testosterone levels.
Don't make the same mistake as I did which is buying into fancy marketing were supplement companies promise you mind blowing results but sell you a useless supplement.
Chances are you will just throw your money away.
Is ZMA JYM a scam product?
Here's the deal..
I could tell right away that ZMA JYM is not a scam product.
This is why:
First of all it contains no proprietary blends which means that ZMA JYM lists their ingredients in the exact dosage.
Secondly ZMA JYM contains 4 ingredients that are all very well researched and are proven to support testosterone production and improve sleep.
I am not saying ZMA JYM is the best product on the market, however it's quite affordable.
Find out below if JYM ZMA by JYM is the right testosterone booster for you.
ZMA JYM Who Is It For?
ZMA JYM is not very everybody but might just be the perfect supplement for others.
If you are someone who has a very limited budget and is just looking for a decent supplement that will support your natural testosterone levels, recovery and help you with sleeping better ZMA JYM is definitely a good choice.
You have to consider this:
If you are looking for the best testosterone booster that increases your testosterone levels and you are willing to pay more for a good product then there are some better alternatives out there that are superior to ZMA JYM.
I've made an article about the best 3 testosterone boosters on the market – See article here. ZMA JYM made the list and was my third choice to use a testosterone booster.
This is a budget supplement that contains some pretty good ingredients and you will probably get your moneys worth by buying it, but no more than that.
ZMA JYM Ingredients
JYM ZMA basically only contains the well known ZMA blend (Zinc Monomethionine Aspartate, Magnesium Aspartate & Vitamin B6) as well as black pepper extract.
I will explain how these ingredients can help you achieve better results for your health and also build muscle.
Unfortunately many supplement reviewers do this:
A lot of times in supplement reviewers don't do proper research on ingredients or take their research from unreliable sources.
That's not what I do, I only trust sites like the National Center for Biotechnology Information  to use as a resource in this review.
What Does ZMA Do?
When creating this ZMA JYM review I wanted to tell you how ZMA works and how it affects the body.
Manufacturers of ZMA blends have claimed tha  by consuming these 3 ingredients (Zinc, Magnesium & Vitamin B-6)  you can build more muscle, recover faster after workouts and improve your sleep.
These are all signs of high testosterone production so let's find out if the ingredients in ZMA JYM are successful in raising testosterone and improve performance.
How do the ingredients work?
In every review the ingredients are extremely important.
So in this ZMA JYM review I will tell you exactly how each ingredient works and how it affects the body.
Zinc
This essential trace element is very important for testosterone production.
Without Zinc your testosterone production becomes whack:
Study has shown that after only 6 weeks of Zinc supplementation testosterone levels were raised.
Another study shows that a 20 week Zinc restriction leads to a significant decrease in serum testosterone concentrations.
This is definitely an ingredient you want to have as a part of a testosterone booster.
ZMA JYM gives you a daily dose of 30mg of Zinc per day.
The daily recommended dose for Zinc is about 10 mg per day so 30mg is definitely very good.
Magnesium
Magnesium is definitely an important ingredient to have in a testosterone boosting supplement.
It has many other health benefits as well.
Here it gets interesting…
According to a study from the NCBI:
"Results show that supplementation with magnesium increases free and total testosterone values in sedentary and in athletes. The increases are higher in those who exercise than in sedentary individuals."
So Magnesium will work to raise testosterone better for those who are exercising than those who are not.
Vitamin B-6
Vitamin B-6 is a water-soluble nutrient, we normally don't get enough of this vitamin through food.
There is not a whole lot of research available on how it affects testosterone levels.
This might be a crucial ingredients and here's why:
According to an animal study from the NCBI it can help raise testosterone levels.
As you know testosterone is responsible for muscle growth, energy levels, strength levels and sleep.
Black Pepper Extract
This ingredient is something I don't see a lot of times in testosterone boosting supplements.
There is not a whole lot of research available on how this affects testosterone levels.
It works in rats:
According to an animal study it has been shown to improve testosterone in rats.
So it might help with increasing testosterone levels in humans as well.
Ingredients bottom line.

So the ZMA JYM benefits are that you are supporting your testosterone production , you may raise them a bit with this supplement.
This is the bad part:
You can't ignore the fact that ZMA JYM is missing a lot of scientifically proven ingredients in their formula.
See which ingredients they're missing in our complete guide to test boosters here.
ZMA JYM Reviews from users.
As we have concluded ZMA JYM contains the very important ZMA blend which is great for testosterone support.
But is it enough to get a noticable increase in testosterone levels?
See ZMA JYM reviews below:
This is what some users of ZMA JYM had to say about this product: (source: bodybuilding.com review section)
One user did not feel any affect of JYM ZMA:
I can't comprehend how people say they feel it working. It had no effect on me that I could tell. I have to go on the assumption that it's working. /shrug
This JYM ZMA reviewer was happy with the product and it helped him sleep better.
Most of us don't get enough minerals from our diet. This product provides convenient way of making sure we are getting enough of these must have ingredients and that alone makes me sleep better at night.
JYM ZMA did improve the sleep of this user but he didn't feel that he got any advantages when it came to lifting weights:
This product was nice. That's really it though. I didn't feel any stronger when I was at the gym, and didn't see increase in lifts at all. I slept way better however. 5 hours of sleep felt the same as a normal 10 hours. Won't re-buy it though as I would rather put my money towards something that would help me lift better.
So in general people are satisfied with this product.
However it's a big question if this product really helps improving natural testosterone production, lifting performance and muscle growth.
Verdict: Does ZMA JYM really work?
Here are my thoughts about this supplement after writing this ZMA JYM review.
ZMA by JYM falls short in a few places and this is why:
It doesn't contain many of the best testosterone boosting ingredients that are available today.
This means that you won't be getting some of them proven testosterone boosting ingredients like fenugreek, D-Aspartic acid, vitamin d3, oyster extract and ginseng.
However it contains the ZMA blend which is crucial for testosterone support.
I'd say it's more of a testosterone supporter than ever a booster.
We cannot deny the fact the ZMA has been proven to be effective for performance and supporting testosterone levels.
So if you are looking for just a good ZMA supplement JYM ZMA is perfect for improving sleep and recovery.
If you are looking for the absolute best way to naturally increase testosterone by using a supplement then ZMA JYM lacks many of the key ingredients and would not be the best choice.
So I guess it really boils down to what you are looking to achieve with this supplement.
Check out the top 3 testosterone boosters in our complete guide here.
FAQ:
Where to buy ZMA JYM ?
You can buy ZMA JYM in some online supplement stores like GNC, bodybuilding.com and JYM official website.
I did not find it available on Amazon or Walmart when making this review.
---
How do I take ZMA JYM?
For best results take 3 capsules of ZMA JYM before going to sleep.
ZMA JYM contains 90 capsules so you are getting a month supply in a box.
---
Does ZMA JYM come with a guarantee?
ZMA JYM does not come with a money back guarantee.
---
Do you have to cycle on/off with JYM ZMA?
You do not have to cycle on/off with JYM ZMA, you can take it for as long as you like.
---
JYM ZMA best prices ?
ZMA JYM is cheapest if you buy it from bodybuilding.com 1 month supply costs $15.78
---
What's better than ZMA JYM?
If your goal is to build muscle mass a testosterone booster is definitely a good choice. There are a few better alternatives to ZMA JYM.
Check out the best testosterone boosters to build muscle here.
---
Does JYM ZMA come with any side effects?
ZMA blends are made out of natural ingredients so there should not be any serious side effects with consuming them.
However there are some side effects that you may experience with the use of JYM ZMA even though most people do not.
Magnesium: A dose less than 350 mg of magnesium per day is usually safe for adults.
JYM ZMA contains 450mg of magnesium per day so there is a chance of experiencing side effects.
The most common side effect of magnesium intake is diarrhea.
Keep in mind that you may also experience side effects such as stomach upset, nausea and vomiting.
Zinc: Is most likely safe when taking in doses less than 40 mg per day.
ZMA JYM contains 30mg per day of Zinc so It's highly unlikely that you will experience any side effects.
Side effects of Zinc include: vomiting, nausea, diarrhea, kidney and stomach damage.
Vitamin B6 :  Is likely safe if used appropriately.
Side effects include nausea, vomiting, stomach pain, headache and a loss of appetite.
Side effects conclusion:
Even though there is a chance of experiencing side effects from using ZMA JYM most people do not and I did not find any reported side effects from using this supplement.
When writing this JYM ZMA review I wanted to tell you about all the potential side effects of using it.
Best For Bulking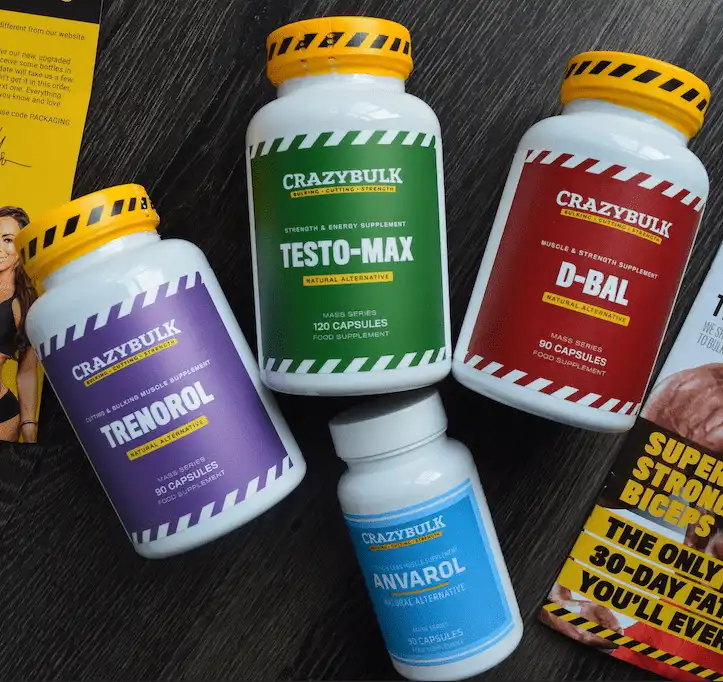 Testosterone Booster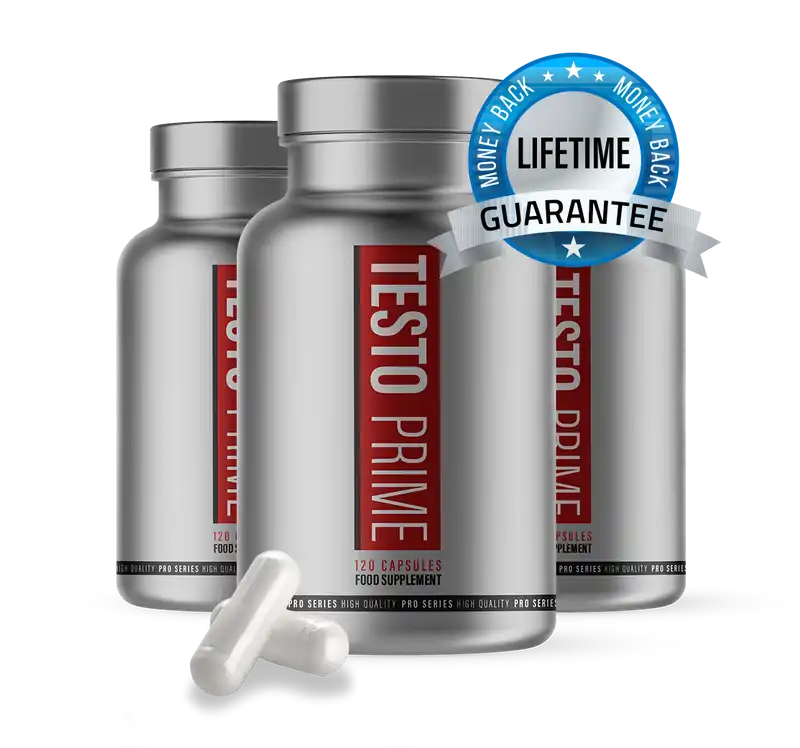 Best Cutting Stack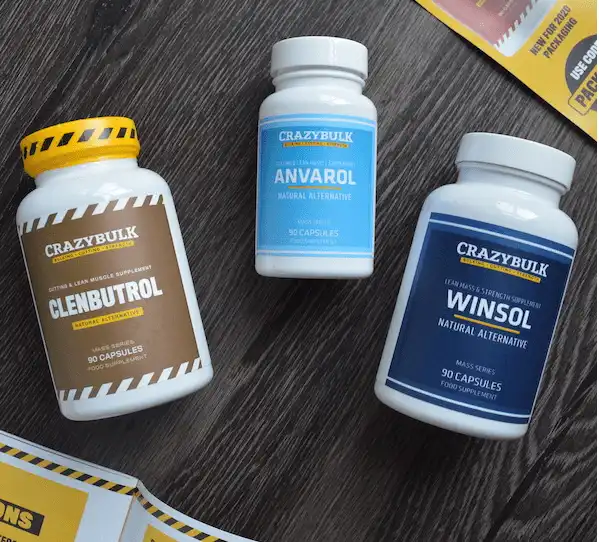 Best Legal SARMs