Meet Brewtein.
Typically drinking a six-pack of beer doesn't lead to six-pack abs, but one man is hoping to change that. Meet Blake Konrardy, a beer lover, workout enthusiast, and big dreamer. He is attempting to launch a line of "fitness beers." According to Konrardy's Kickstarter page, he is raising money to make two protein-fortified beers, known as Brewtein and and NutriBeer respectively, through his company Supplemental Brewing.
Read this next: This Is What Happens To Your Testosterone Levels When You Drink Beer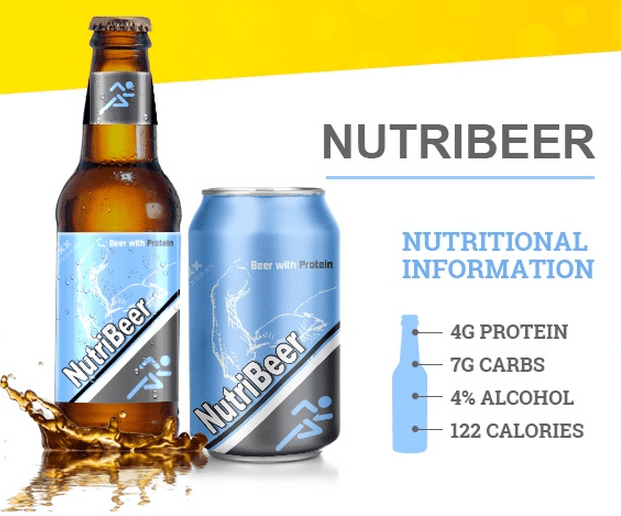 Brewtein — which come with seven grams of whey protein — has "greater protein content than any other beer in existence." It is an American wheat ale and is five percent alcohol by volume. NutriBeer, which is a light lager, is a "low carb beer" made for those seeking to limit their calorie intake. It features four grams of protein and is four percent alcohol by volume.
WE NEED TO FUND THIS GUYS!!!
Read this next: This Is What Happens To Your Testosterone Levels When You Drink Beer
Recommended For You
5 EXTREME Muscle Growth Hacks (that work)
Finally! Start building muscle like the pro bodybuilders using these tricks:
Learn more
---
5 EXTREME Fat Loss Hacks (get ripped fast)
Now you can get ripped abs and shredded arms in 30 days:
Learn more
---
Best Testosterone Boosters (top 5 that ACTUALLY work)
After spending three months researching the market this is what actually works:
Learn more
---
Top 5 Pre-Workout Supplements
These give you raw POWER and supercharged energy:
Learn more