Recently, a contentious video stirred the fitness community, showcasing an unfortunate situation where a man was unfairly labeled as a 'creep' at the gym.
The incident was recorded by a woman who was using a Stairmaster machine, with the man approaching her to use the same machine, despite several others being available.
Best Testosterone Booster For Men
In the video, the man explains his reasons: the other machines were broken, and the gym's rules state a 30-minute time limit on machines if someone is waiting.
The woman, refusing to vacate the machine, calls for staff involvement and subsequently posts the video on social media, branding the man as a 'creep'.
Fitness influencer Joey Swoll, known for promoting positivity and respect in gym culture, took it upon himself to address this video in his own response. Swoll emphasized the injustice of the situation, lamenting,
Best Testo Boosters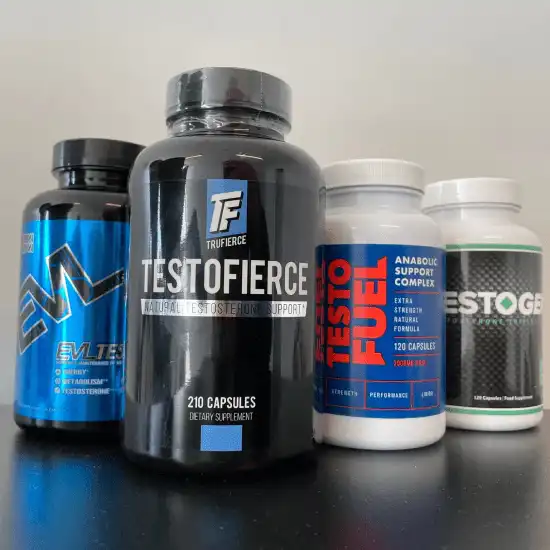 "The saddest part about this video is that he explains to you on how he is not being a creep, very politely by the way, yet you still post this video to label him as a creep."
Swoll's reaction underscores the damaging potential of misusing social media platforms for personal validation.
His response highlights the importance of empathy and respect in interactions within the gym community and beyond.
Drawing attention to the man's polite demeanor and adherence to gym rules, Swoll disputed the woman's portrayal of the man.
The fitness influencer argued that the woman seemed more interested in garnering likes and attention than in respectfully sharing gym equipment.
Swoll called out the apparent exploitation of a genuine issue – women facing harassment in gyms – for personal gain on social media, stating,
"Women are harassed in gyms, you are not one of them."
Swoll continued his critique by explaining the man's actions, highlighting that the man was not only respectful and patient but also abided by the gym's rules.
He pointed out how the woman reacted only when gym staff informed her of the time limit policy, noting,
"All of a sudden you change your ways and start being polite and saying you are going to get off."
Swoll concludes with a potent assertion: the incident didn't warrant a social media post.
According to him, it was a part of adult life to handle such situations and move on, rather than seeking attention on social media.
He ends his response hoping that the gym, allegedly an LA Fitness, takes note and acts accordingly.
Best Testosterone Booster For Men
Joey Swoll's response video offers a critical perspective on the incident and a broader commentary on gym culture.
It stands as a plea for empathy, respect, and adherence to gym etiquette, underscoring the importance of treating everyone in shared spaces with dignity and consideration.
His final message to the woman is a sobering reminder to us all:
"You owe that man an apology, you need to do better. Mind your own business."
Woman Labels Man as "Creep" Joey Swoll: "I Hope they take your membership away" (video)
Legal SARMs Alternatives