A recent social media incident saw a woman recording a man at the gym, accusing him of showing off.
The video featured the man throwing a medicine ball against the wall – a common exercise method.
Best Testosterone Booster For Men
Unaware that he was being filmed, the man seemed to be focused on his workout rather than trying to draw attention.
Despite the man's obvious engagement in his training routine, the woman still opted to record and share the video, portraying the man in a negative light.
Bodybuilder and gym positivity activist Joey Swoll addressed the incident in a response video, expressing his disapproval of such actions.
Best Testo Boosters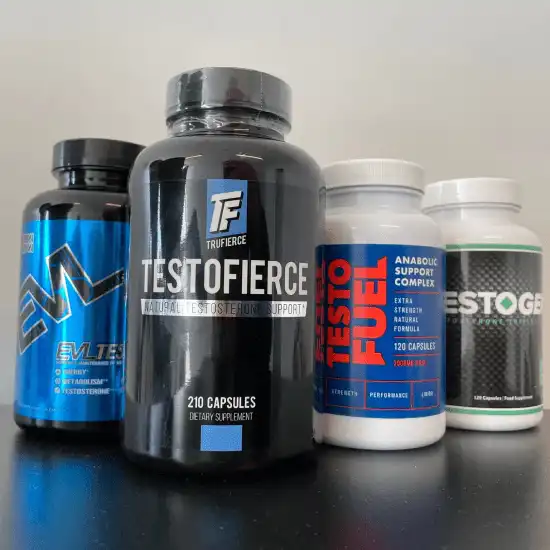 Swoll scrutinized the video and the woman's behavior, challenging her reasoning behind taking the video and sharing it on social media.
In his video, Swoll says
"So you were upset that this man is working out in the same area as you and you think he's trying to impress you, to hit on you simply because he's doing an exercise, a common exercise where he's not looking at you, he's not trying to talk to you and he can't even see that you're taking a video of him."
Swoll finds irony in the woman's actions, pointing out the discrepancy in her claim about the man's brief workout and the time it took her to decide to film him.
"I think it's funny that you say he only does three reps and then he leaves, but in that time you were able to think about it, take your phone out and take a video of him where he's doing two of those reps. It doesn't make sense," he asserts.
The fitness influencer stresses the need for gyms to enforce stricter policies against recording and sharing videos of other members without consent.
"Stop taking videos of people at the gym to post on social media to make fun of them. Gyms need to change their policy and start kicking people out for doing this," he states.
Swoll urges the gym, which he identifies as The Edge Fitness Club in West Hartford, Connecticut, to take action against the woman for her behavior.
His final words to the woman are a call for respect and understanding,
"I hope you learn to respect people and leave others alone. You need to do better. Mind your own business."
Swoll's response stands as a powerful statement against the unwarranted recording and sharing of individuals during their workouts.
It reinforces the necessity of privacy, respect, and the importance of maintaining a positive, non-judgmental environment within gyms.
His message highlights the gym as a space for individual growth and self-improvement, rather than a platform for ridicule and judgment.
Woman Accuses A Man who is Training of "Showing Off" in the gym (video)
Legal SARMs Alternatives