Total War is ranked 21st out of 125 pre-workouts: See full list here

Pros
Best For Bulking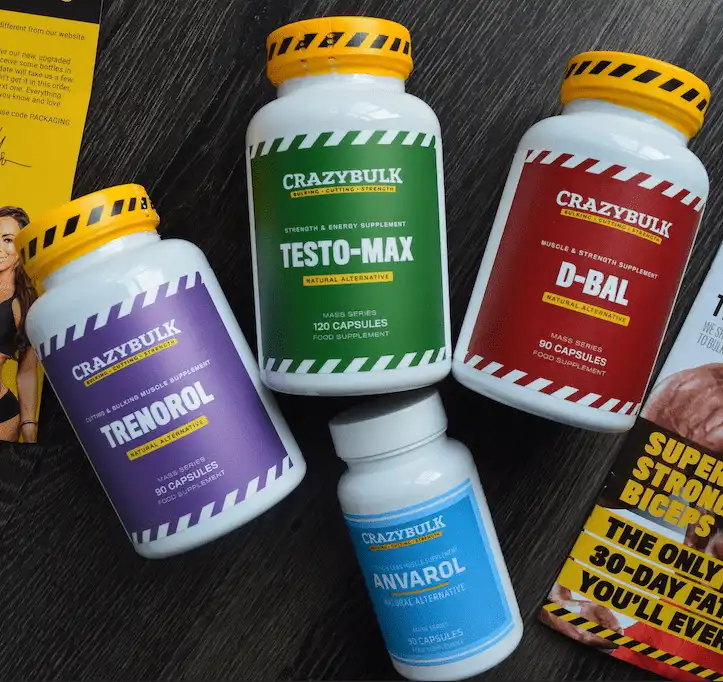 Contains Proven ingredients
No fillers
Good Citrulline malate dose
Cons
Only 12.9 gram dose
Artificial sweeteners
Missing some key ingredients
With the internet currently being set alight with rumors that this pre-workout is so explosive that it's been banned—it's time for a Total War Pre Workout review.
Let's face facts.
Sometimes our training sessions can feel like a battle—pushing hard to gain a muscular advantage while fighting against the adversaries of fatigue, pain, and lethargy.
You know exactly what I'm saying, right?
The truth is, the best pre-workout supplements on the market can rebuild our arsenal and give us the ammunition we need to beat these enemies and yield phenomenal results.
But, sometimes a pre-workout that promises to be a powerful weapon turns out to do nothing—apart from firing blanks.
Listen up.
This Total War Pre Workout review will lift the lid on this supplement. It will explain whether it's illegal, the ingredients behind it and if it will send training into thermonuclear mode—or if it's nothing more than a propaganda machine.
We Recommend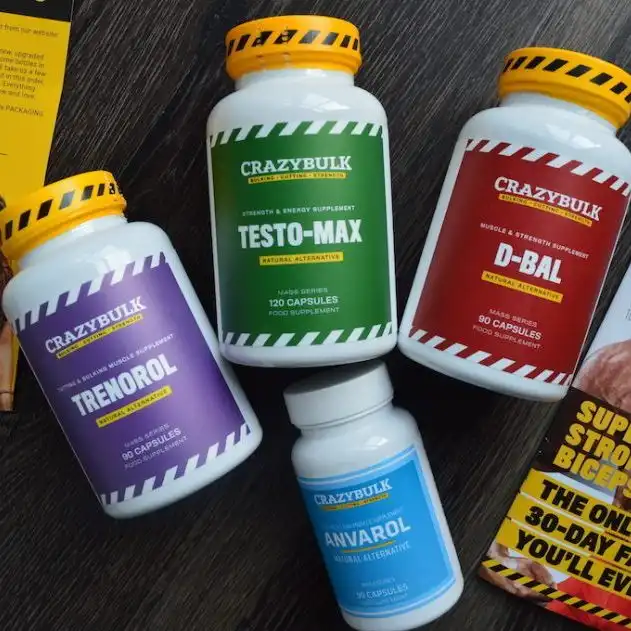 Total War Pre Workout Review
Let's start with the basics.
Total War is a pre-workout made by Redcon1, a company founded by Aaron Singerman—a guy with fingers in many supplement pies, including Blackstone Labs and Prime Nutrition.
Redcon1 produces numerous bodybuilding and fitness products, such as muscle builders, performance enhancers, and fitness clothing. Total War is designed to boost training sessions and, theoretically, deliver more impressive returns.
This is the second incarnation of this pre-workout, with the first version being withdrawn from sale—but more on that later in this Total War Pre Workout review.
Redcon1 claims that this product:
Is the pre-workout all other supplements want to be.
Gives you "lights out" energy and intensity (?).
Will give you more energy, pumps, and focus than you've ever felt before.
Makes other guys drag you from the gym as you won't want to leave.
Is it actually that powerful? Or is it more a case of chutzpah that Goebbels himself would be ashamed of?
Stick with me, guys, to find out.
Who Should Use Total War Pre Workout?
Redcon1 states that this supplement is designed for guys who demand the ultimate in firepower when called up to battle—or something like that.
But marketing hype aside—this product is aimed at those who:
Find their energy levels inadequate for efficient training—at whatever time they hit the gym.
Want to see improvements in their recovery time—allowing them to get back onto the weights sooner.
Notice their mind wandering during workout sessions.
Find that, despite having the mental determination, their muscles "give up" during the second or final sets.
Want impressive pumps for that all-important Insta selfie.
Before we examine in this Total War Pre Workout review if it has the ability to deliver—let me just explain who should avoid this product.
Who Should Not Use Total War Pre Workout?
After you've finished reading this Total War Pre Workout review—you may decide that it's really not up to the standard you require in a training supplement.
Nevertheless, there are some people who should stay away from pre-workouts. They are:
Kids—Total War is an over 18s supplement (despite in their hype stating it can improve training after school).
Sofa sloths—if you're not planning to hit the gym and would rather watch a boxset on Netflix, a pre-workout won't help—they're not miracle workers.
Gym freshmen—the first step in bodybuilding isn't supplementation—begin by formulating a diet plan, exercise regime, and discovering exactly how every piece of equipment works.
Guys who already have limitless energy, never suffer from DOMS (delayed-onset muscle soreness), possess laser-like focus, and can complete set after set without getting tired—they don't need it.
How Does Total War Pre Workout Work?
This supplement aims to enhance training by:
Raising blood delivery to your muscles, elevating oxygen levels to boost power and increase pumps.
Staving off fatigue by fighting acidosis.
Using stimulants to boost energy and raise focus.
Reducing recovery time by the inclusion of ingredients thought to help repair muscle.
Time to examine the ingredients in this Total War Pre Workout review to see if it's actually effective.
Total War Pre Workout Ingredients
Let's take a look at what's listed on the Total War Pre Workout nutrition label.
L-citrulline malate—increases the levels of nitric oxide in the body which has the effect of improving the blood flow pathway, leading to more impressive pumps and increased power.1 2
Beta-alanine—stops muscle acidosis by preventing the accumulation of lactic acid.3
Taurine—can reduce or prevent some of the common side effects of caffeine consumption.4
Caffeine anhydrous and caffeine malate—stimulants which raise energy and enhance focus.5
Juniperus communis—thought to boost the effectiveness of other stimulants in the formulation although there's no proof of this—it may have some effect on recovery by reducing inflammation and is used as a herbal contraceptive.6
Theobroma cacao—could work as an antioxidant and anti-inflammatory—or you could just eat some chocolate.8
Citrus Grandis—an extract from the pomelo fruit which may help blood sugar regulation.9
Bioperine—improves the absorption and therefore efficacy of other ingredients in the formulation.10
Agmatine—another vasodilator, but not as effective as arginine or citrulline.11
But does this formulation make it one of the best supplements on the market? The next part of this Total War Pre Workout review will explain.
Total War Pre Workout Ingredients Breakdown
If you want the most potent pre-workout—it needs to contain the most effective and scientifically proven performance enhancers available.
Best Cutting Stack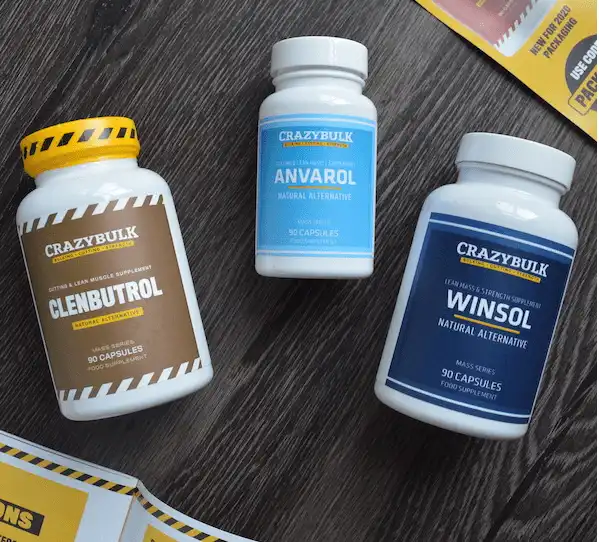 To show you in this Total War Pre Workout review how effectual this supplement is, I've listed below the compounds you should pay attention to.
Here's how Total War Pre Workout fares:
✓Beta Alanine
✓Caffeine
✓Citrulline Malate
✘L-Arginine
✘L-Theanine
✘Acetyl-L-Carnitine
✓Black pepper extract (Bioperine)
✘Betaine Anhydrous
Let me start with the positives.
The four essential ingredients that Total War does contain are in effective doses—so you'll probably witness some solid energy boosts and pumps.
However, it's lacking the invaluable nitric oxide-boosting arginine, focus-raising theanine, the strength-boosting betaine, and the recovery enhancing carnitine—this pre-workout should be considered nothing more than average. 12 13 14
Is Total War Pre Workout Banned?
This wouldn't be a complete Total War Pre Workout review without addressing the Total War Pre Workout banned rumors.
In short—it hasn't been banned, but an ingredient has.
In a previous incarnation, discontinued in 2017, Total War included the ingredient DMHA (as 2-aminoisoheptane). This compound was developed in a lab to recreate the effects of the banned stimulant DMAA.15
With previous experience of pre-workouts containing DMAA, the FDA (US Food and Drug Administration) were quick to act and move this alternative version to the prohibited list. What's more, it's banned for use in competition by WADA (World Anti-Doping Agency). 16 17
Here's the truth.
Knowing the DMHA ingredient was to be forbidden—Redcon1 reformulated its Total War pre-workout and removed the substance—before the ban came into effect.
If you read a Total War Pre Workout review 2018 on another site—they may say it still contains DMHA. If that's the case, they are looking at an out-of-date product.
Total War Pre Workout Side Effects
The chances of developing any adverse reactions from using this supplement are small. However, there is a chance of some guys reacting to the stimulant content—which I want to make clear now in this Total War Pre Workout review.
With a hefty dose of caffeine (anhydrous 250 mg and malate 100 mg), it's a stim-heavy formulation. Guys using this product could experience:
Headaches
Diarrhea
Raised heartbeat.
Stomach upsets.
Agitation.
Nausea
Dizziness
Irritability
The "shakes."
In addition to the caffeine-induced reactions, there's one more compound that may produce side effects.
One of the pre-workout's most effective ingredients (and found in the best pre-workouts), is the lactic acid eradicating beta-alanine.
Get this.
Some people develop a "tingling" feeling, much akin to pins and needles, after consuming this ingredient (known as paresthesia). However, there's no health risk associated with this phenomenon, it's completely safe, and subsides after a couple of hours.
Total War Pre Workout Before After Results
The idea behind pre-workouts is to take your usual workout performance to unseen levels—and the best examples of these have astounding effects.
But is this supplement one of those?
While the ingredients are average at best, I thought it worthwhile to explore in this Total War Pre Workout review what guys taking this supplement experienced.
This is what Total War Pre Workout review bodybuilding testimonials are saying.
"Great energy and pump, but damn was this hard to get down."
Terps
"Energy for an intense lifting session, which gradually tapered off without any crash."
Pont
"This pre-workout works…plenty of energy and focus and I got great muscle pump."
Leaf C
"Did nothing for my DOMS and if anything my reps decreased. Going back to my tried and tested pre-workout."
Mohammed
"This product is really bad. It will give you the worst headaches and migraines."
Alex
"I will be going back to my previous pre-workout when this runs out."
Dale
"Didn't do much at all. Got a headache though so that's a bonus I guess".
Levi
As the ingredients breakdown also illustrated—it appears good for giving energy and pumps (as well as headaches) but has little effect on stamina, endurance, focus, or recovery.
Where to Buy Total War Pre Workout?
If you wish to buy this supplement (bearing in mind there are more potent and effective pre-workouts on the market) it can be obtained via the Redcon1 website, Amazon, the Total War Pre Workout GNC page, and elitesupps.com.
Total War Pre Workout Conclusion
This supplement may not help you win the war—but it might provide you with some advantages in a couple of battles.
As this Total War Pre Workout review has shown, the solid doses of caffeine and citrulline should elevate energy and provide pumps—a fact also illustrated by the customer testimonials.
But sadly, that's it.
Lacking in some of the ingredients that simply must be included in a pre-workout—it fails to give any enhancement to recovery, focus, or stamina. Plus, the massive caffeine content, even with taurine, looks likely to cause some side effects.
The bottom line.
Total War is ok. But if you want to achieve total training domination—avoid. Instead, seek out a supplement which includes all the potent performance-enhancing ingredients I mentioned earlier in this review.
Total War Pre Workout Review FAQ
"How to Take Total War Pre Workout?"
Mix one serving of Total War Pre Workout with 4-6 ounces of water and drink around half an hour before commencing your workout.
"How Much Does Total War Pre Workout Cost?"
If this supplement is purchased from the official Redcon1 website, it costs $39.99 for a 394-gram container—equivalent to 30 servings.
"Is Total War Pre Workout Safe?"
This supplement should cause no serious health issues.
However, the high caffeine content may induce side effects, such as nausea, irritability, headaches, and stomach upsets. Additionally, the inclusion of beta-alanine may cause harmless "tingling" in users.
"Where Can You Buy Total War Pre Workout?"
This supplement is available for purchase from GNC, elitesupps.com, Amazon, and the official Redcon1 website.
"Is Total War Pre Workout Banned?"
I'm often asked—is Redcon1 Total War discontinued?
The truth is—the old version was.
The earlier incarnation of this supplement included the now forbidden ingredient DMHA. However, it has now been dropped from the pre-workout and is a completely legal product.
The Total War Redcon1 banned rumors are untrue, it remains on the supplement shelves.
"Does Total War Pre Workout Really Work?"
The solid doses of caffeine and citrulline may promote feelings of increased energy and provide visibly improved muscle pumps.
However, there's little to indicate either in the ingredients or testimonials, that this supplement will have any effect on stamina or recovery.
"Is There a Money-Back Guarantee?"
If you buy this supplement from the official Redcon1 website, returns and refunds are accepted as long as it's sent back within 30 days of purchase and the reason for return is either damage or defects.
"How Long Do You Have to Take Total War Pre Workout Before Seeing Results?"
Some guys experienced energy boosts within an hour of consuming this supplement. However, other users have witnessed no improvement even after using for an entire month.
"Do They Ship Worldwide?"
If you purchase from the official Redcon1 website worldwide shipping is available. However, when buying from a third-party check their own respective postage policies.
References
1. https://www.ncbi.nlm.nih.gov/pmc/articles/PMC5999519/
2. https://www.ncbi.nlm.nih.gov/pubmed/14599231
3. https://www.ncbi.nlm.nih.gov/pmc/articles/PMC3374095/
4. https://www.ncbi.nlm.nih.gov/pubmed/24615238
5. https://www.ncbi.nlm.nih.gov/pubmed/1356551
6. https://www.ncbi.nlm.nih.gov/pmc/articles/PMC4897106/
7. https://www.ncbi.nlm.nih.gov/pubmed/8241931
8. https://www.ncbi.nlm.nih.gov/pmc/articles/PMC3488419/
9. https://www.ncbi.nlm.nih.gov/pmc/articles/PMC4778338/
10. https://www.ncbi.nlm.nih.gov/pmc/articles/PMC3918523/
11. https://www.ncbi.nlm.nih.gov/pubmed/7637544
12. https://www.ncbi.nlm.nih.gov/pmc/articles/PMC4728665/
13. https://www.ncbi.nlm.nih.gov/pubmed/20642826
14. https://www.ncbi.nlm.nih.gov/pubmed/12930169
15. https://www.ncbi.nlm.nih.gov/pmc/articles/PMC5836053/
16. https://www.fda.gov/Food/DietarySuplements/ProductsIngredients/ucm346576.htm
17. https://www.usada.org/octodrine/