Known by many as the world's strongest bodybuilder—the White Rhino is a big guy with even bigger ambitions.
While holding numerous powerlifting and bodybuilding titles, Stan Efferding invented a world-famous diet and appeared on ABC's Shark Tank.
Best For Bulking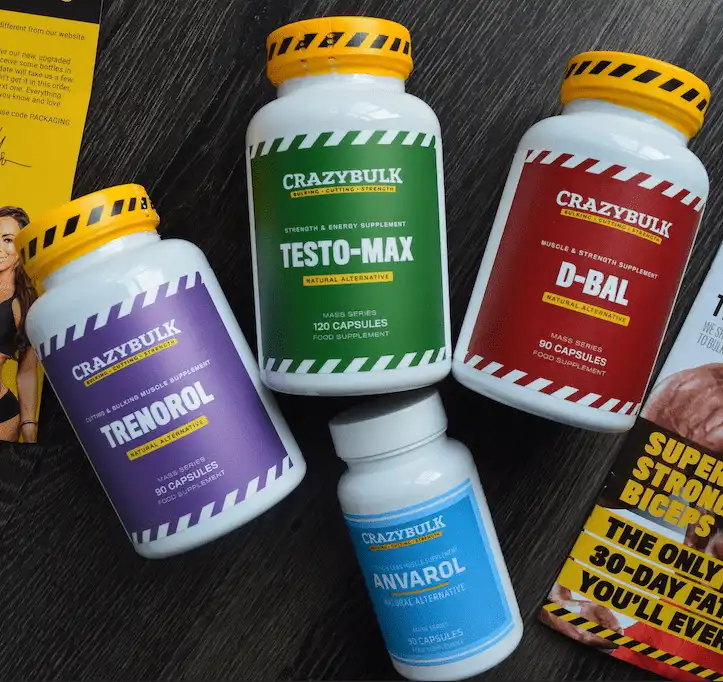 Here's the full Stan Efferding story, including the shocking secrets behind his success.
Stan Efferding Wiki
Age:                           55.
Date of birth:            6th November 1967.
Height:                      6 feet 0 inches (182.88 cm).
Weight:                      275 pounds (125 kg).
Instagram:                stanefferding
Profession:              Bodybuilder, powerlifter, entrepreneur and influencer.
Nationality:               American.
We Recommend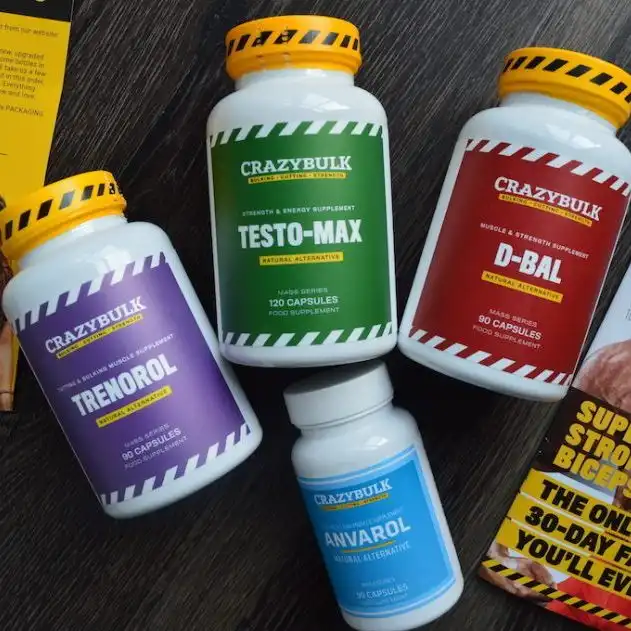 Nickname:                The White Rhino.
About Stan Efferding
Born in Portland, Oregon, in 1967, the young Stan Efferding was a lively and athletic child. He loved all sports, but his favorite was always soccer.
He became so proficient at this skill that he earned a college scholarship to pursue the sport. But, thinking there was little profitable future for him in this field, he instead elected to study psychology at the renowned University of Oregon.
However, Stan Rhino Efferding continued to play soccer as an extra-curricular pastime while attaining his degree. Yet his coach believed he lacked the mass to be an effective player. Stan Efferding recalls:
"My coach said I needed to hit the weight room because I was small. I weighed 145 pounds and couldn't bench press 135!!!"
So, Stan Efferding went to the gym—and immediately became obsessed with lifting. He refers to it in many interviews as finally coming home.
He trained for three years, entering his first competition in 1988—yet, Stan Efferding wasn't bulking up as fast as he would've liked:
"Even after training for three years, I competed in a bodybuilding show when I was 21, weighing only 160 pounds. Hardly big and definitely not strong!!"
Three further years of hard work and Stan Efferding took his first title—the 1991 Mr. Oregon. He continued to train like a beast. But in 1996, he had an awakening that would change his direction.
The Stan Efferding workout included lifting the really heavy iron. So, why not also enter powerlifting competitions too?
This led to numerous world records, including the raw squat and the raw bench press.
In 1997, after all the years of heavy gym work, he needed a break. Stan Efferding continued to lift in his spare time but retired from competition to concentrate on both business ventures and his personal life.
Incredibly, he made a comeback in 2006, becoming the Emerald Cup Super-Heavyweight Champion. By 2010 he was declared the Mr. Olympia Strongest Professional Bodybuilder, lifting 2221.2 pounds.
Away from the bodybuilding and powerlifting world, Stan has developed numerous other entrepreneurial ventures. He invented the Stan Efferding diet (the Vertical Diet) and appeared on Shark Tank with his novel Kooler system.
He's also a big family man. In an interview in 2016 he declared,
"Behind every mediocre dude is a GREAT woman that keeps him in line."
Malia, his girlfriend of 18 years, became the Stan Efferding wife in 2017. Together they have a son, Stan Jr., and a daughter, Milani.
On social media, Stan Efferding has 89k subscribers on YouTube and 283k followers on Instagram.
Stan Efferding Bodybuilding Wins
1991               Mr. Oregon Overall 1
1997               Emerald Cup
Best Cutting Stack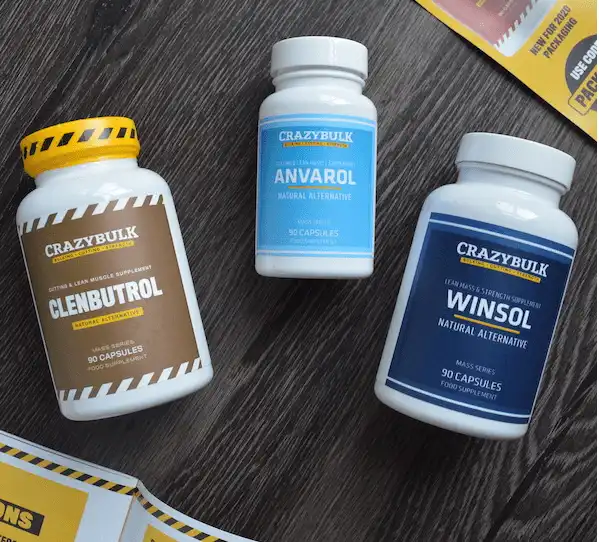 2006               Emerald Cup, Super Heavyweight Champion
2008               Emerald Cup, Heavyweight and Overall Champion
2009               Masters Nationals, Super Heavyweight and Overall Champion
(gaining his IFBB Pro-card)
2010               Phoenix Pro
2010               Europa Show of Champions
2011               Flex Pro
2012               Flex Pro
Stan Efferding Powerlifting Records
Raw bench press 3 pounds (275 kg)
Raw squat—no knee wraps 854 pounds at 275 pounds  (World Record)
Raw deadlift 2 pounds (380 kg)
Equipped deadlift 825 pounds (374.21 kg)
Raw total—no knee wraps 2,226 pounds at 275 pounds (World Record)
Raw total—knee wraps 2,303 pounds at 275 pounds

Stan Efferding Net Worth
The estimated Stan Efferding net worth is $1 million gained from sponsorships, online sales and his Kooler.
Businesses He Has Created
The Stan Efferding business portfolio includes the Vertical Diet, Apparel, and the Stan Efferding Cooler.
All of these feature on his official website.
Shark Tank
Stan Efferding appeared on ABC's Shark Tank, looking for a $50k investment in exchange for a fifteen percent share of his company.
He was pitching his Kooler concept—a modified drinks chiller that holds a couple of shaker cups and has space for supplements underneath.
Eventually, he made a deal with Daymond John for 33.3 percent of his company.
The Stan Efferding Shark Tank episode aired on the 3rd of February, 2017.
Here's the video of his appearance:
Stan Efferding Workout Program
The Stan Efferding training routine concentrates on just a few crucial exercises. He believes that many bodybuilders over-complicate their training with too many components.
One of the trademark features of his program is lifting heavy for 20 reps. He says,
"It really is this simple. Lift heavy weights three times a week for an hour. Eat lots of food and sleep as much as you can. That's it."
While the program below includes five days of resistance training—when Stan Efferding was preparing for a powerlifting competition, he would only work out three times per week.
Monday—Legs
Leg extension                                   3 sets              20 reps
Leg press                                           3 sets              20 reps
Hack squats                                      3 sets              20 reps
Walking Lunge                                 3 sets              20 steps
Front squat                                        3 sets              10 reps
Step-ups                                            3 sets              10 reps (each leg)
Here's the White Rhino squatting 585 pounds:
Tuesday—Chest
Bench press (warm-up)                  4 sets              5 reps
(135, 225, 315 and 405 pounds)
Bench press                                     2 sets              3 reps of 495 pounds
1 rep of 545 pounds
Incline dumbbell press                   2 sets              10-6 reps with 200 pounds
Dips                                                    2 sets              20-14 reps with 100 pounds
Here's the big guy completing nine incline presses at 210 pounds:
Wednesday—Cardio
HIIT training—stair sprints, push-ups and chin-ups.
Stan Efferding takes you through his HIIT routine:
Thursday—Arms
Wide grip lat pulldown                    5 sets                          10 reps
Single arm dumbbell row               5 sets                          10-5 reps
Reverse grip lat pulldown              5 sets                          10-5 reps
Single arm preacher curls              5 sets                          5 reps
Hammer curls                                   5 sets                          15-10 reps
Friday—Shoulders
One arm dumbbell press                5 sets                          20-10 reps
Lateral raises                                    5 sets                          20-10 reps
Bent-over rows                                 5 sets                          20-10 reps
Lat pull-downs                                  5 sets                          20-10 reps
Take a look at Stan Efferding killing it with an immense dumbbell press:
Saturday—Triceps and Abdominals
Triceps extension                            5 sets                          20-10 reps
Skull crushers                                  5 sets                          20-10 reps
Flat bench lying leg raise               5 sets                          20-10 reps
Flat bench leg pull-in                      5 sets                          20-10 reps
Sunday—Cardio
HIIT training—stair sprints, push-ups and chin-ups.
Stan Efferding Vertical Diet
Stan Efferding considers nutrition to be essential for muscle gain and strength. He favors wholefoods over shakes, and is annoyed by those who concentrate solely on working out and not their meal plans:
"They carry a notebook and want to show me every rep, and set of every workout and routine they've done for the past three years. But there's not one page with a record of their meals."
His emphasis on the correct diet led him to develop his own program, the Stan Efferding Vertical Diet. You can purchase the complete Vertical Diet manual from his website.
However, in brief, here's the theory.
In opposition to regular horizontal programs, that stress consuming a wide variety of food groups—the Vertical Diet concentrates on a few nutrient-rich staples.
Stan Efferding explains that limiting the types of food you eat means your body becomes more efficient at absorbing their nutrients—which improves muscle gain, speed of recovery, and gut wellbeing.
White rice is the carb of choice—as Stan believes it's easily digested. Protein sources come from red meat—preferred over fish and poultry—due to its high levels of zinc, iron and vitamins.
In simple terms, it's called the Vertical Diet as it has a base founded on micronutrients (sourced from nuts, eggs and vegetables), which supports the macronutrients above it of rice and meat.
Here's a typical example of the Vertical Diet:
Meal #1
Scrambled whole eggs with grated cheese.
Red peppers.
Spinach.
Raw carrots.
Raw almonds.
Cranberry juice.
Meal #2
The Stan Efferding monster mash (ground bison, spinach, white rice and peppers all cooked in a bone broth).
Orange juice.
Meal #3
Rump steak.
Sweet potato.
Orange juice.
Meal #4
Grass-fed steak.
White rice.
Potatoes.
Zucchini.
Bone broth.
Cranberry juice.
Meal #5
Greek yogurt.
Baby carrots.
Handful of almonds.
Here's Stan Efferding taking you through his personal favorite, the monster mash:
Is Stan Efferding on Steroids?
Stan Efferding has neither admitted to nor denied taking steroids.
That being said, there have been many rumors that he was a heavy testosterone user—but this lacks any validation.
It's true that he's immensely strong, and carries a phenomenal physique for a guy in his 50s. However, he lacks many of the tell-tale signs such as gyno, oily skin and obscenely sized traps.
He may be natty, he may not.
Here's the big man explaining how you can achieve an incredible build without necessarily using synthetics:
Stan Efferding Before and After Transformation
The Stan Efferding transformation didn't happen overnight. He admits that in the early days, he found it difficult to pile on muscle.
It took three years for him to grow from 160 pounds to a competition-winning 210 pounds.
The image below shows the remarkable difference between a skinny teenager through to the beast he is today.
Here's a video illustrating his development from 13 years to 50 years.
Stan Efferding Supplements
As mentioned earlier, Stan Efferding isn't a huge fan of supplements, believing that the majority of nutritional needs should be satisfied from whole foods.
However, he does use some training products, including:
Whey protein.
Vitamin D.
Leucine.
Yet, he is entirely against the use of creatine. He considers it useless, saying you may as well just eat a steak for more significant benefits.
Here he is explaining his thoughts on this supplement:
Stan Efferding Quotes: Motivation and Inspiration
Stan Efferding isn't a guy who sugarcoats his opinions. Here are a few of his thoughts.
"If you're sleeping five hours a night and taking creatine—you're a fucking idiot!"

"Shakes are for fakes, eat steaks."

"You don't grow in the gym, you grow at the dinner table."

"What is heavy? Don't over-complicate the answer. If it's too easy, add more weight. Repeat. How much is enough food? If you're not gaining muscle, eat more. Repeat."

"If you're gonna bitch and moan that you're not putting on muscle, then give up. It takes time. And the only reason you ain't gaining mass is down to you. Either you're not working hard enough, lifting heavy enough or eating the right foods. You make the change. Grow up"
Stan Efferding Frequently Asked Questions
"How Old Is Stan Efferding?"
Stan Efferding is 52 years old.
"Stan Efferding How Much Water?"
Stan Efferding drinks around one gallon of water a day.
"Why Did Stan Efferding Get Cut From Shark Tank?"
He didn't. Stan Efferding appeared on Shark Tank on the 3rd of February, 2017.
"Stan Efferding How Much Fat?"
Stan Efferding holds around 10 percent body fat.
"What Does Stan Efferding Do for a Living?"
He's a personal trainer, social media personality and retails diets and training apparel from his website.
"How Tall Is Stan Efferding?"
The Stan Efferding height is exactly six feet tall.
"Is the Vertical Diet an Ebook or a Real Book?"
It's a PDF file that you can download from the official Stan Efferding website (once you have paid for it).
Stan Efferding Summary
The Stan Efferding ethos is to keep it simple.
Reduce your workouts to the key exercises. Focus on a few whole foods. In short, don't over complicate matters.
He illustrates that through hard work and commitment to training—anything is possible.
Whether bodybuilding, powerlifting or pursuing his business interests—Stan Efferding is always at the top of his game.
Sources