Simeon Panda is a competitive bodybuilder and a fitness influencer.
In 2013, Simeon Panda won the European Championships earning him a Muscle Mania pro status.
Blood Test For Bodybuilders
The 35-year old British bodybuilder has also been featured on fitness magazine covers.
With his impressive physique, Simeon has become one of the most famous bodybuilders in the world and he has almost 8. Million of subscribers on his Instagram page, he also has over 2,5 Million subscribers to his YouTube channel.
Simeon Panda claims to be a lifetime natural bodybuilder, meaning that he has never used steroids to enhance his physique.
Best Testo Boosters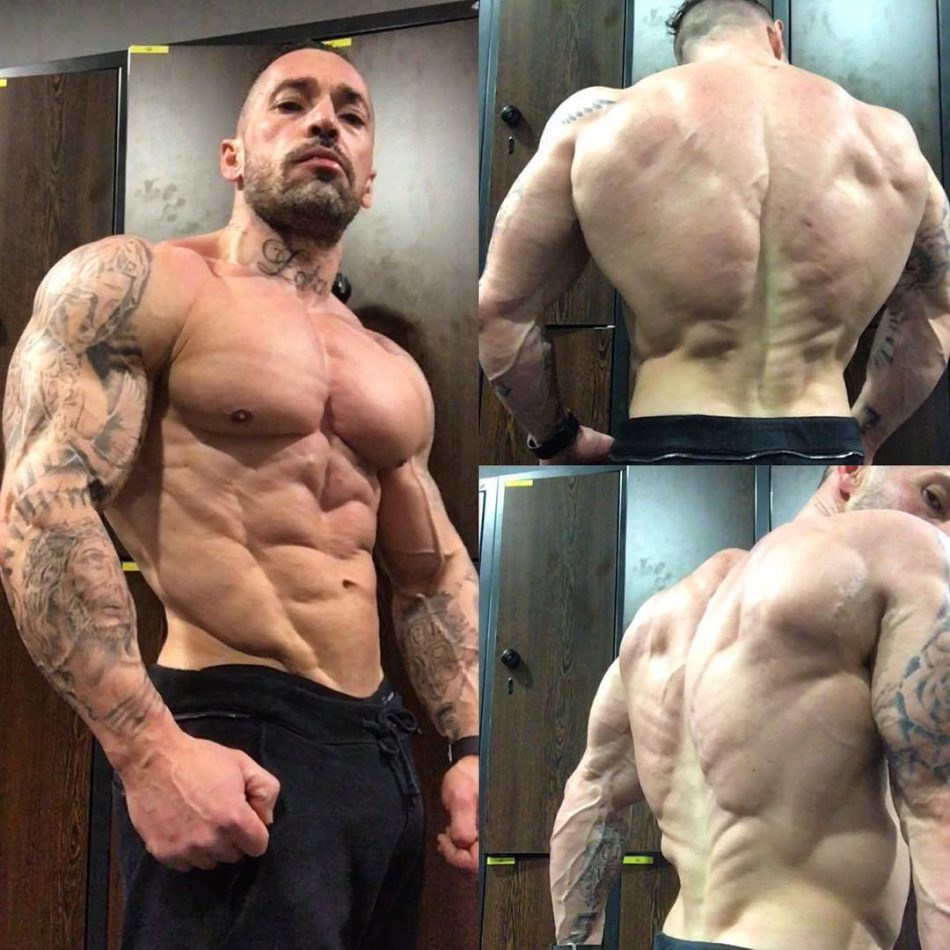 Recommended For You:
>
Best Testosterone Boosters For Muscle Gains!
Top 5 T-Boosters for men that to build muscle and lose fat.
>
Best Fat Burners For Men!
Top 5 Fat burners for men that want to burn fat faster.
>
Top 125 Pre-workout Supplements!
Best max-dosed pre-workout supplements.
---
This impressive bodybuilder regularly posts his workouts, physique updates, and diet tips on his social media pages to educate his viewers on how to achieve a better physique.
Simeon Panda is not the youngest man in the sport and even though is close to 36-years old he seems like he might be in his best shape ever.
Simeon started lifting when he was 16-years old and had a very average body, now with 20-years of hard training he has achieved a physique that many people look up to.
The British bodybuilder has an aesthetically pleasing physique and recently shared what exercises he uses to build up his massive arms.
The length of the workout is not what matters for Simeon Panda as he explains:
I'm going to show you the fastest way to grow your arms, we are going to hit biceps and triceps, it's going to be supersets and it's going to be the most efficient exercises you can do to build your arms. This session you can get done in maybe 30 minutes.
It's true, when training with intensity and short rest periods, it is possible to go through an effective arm workout in 30 minutes; Simeon Panda shows how he trains his arms and what kind of supersets he does for maximum gains.
Best Fat Burners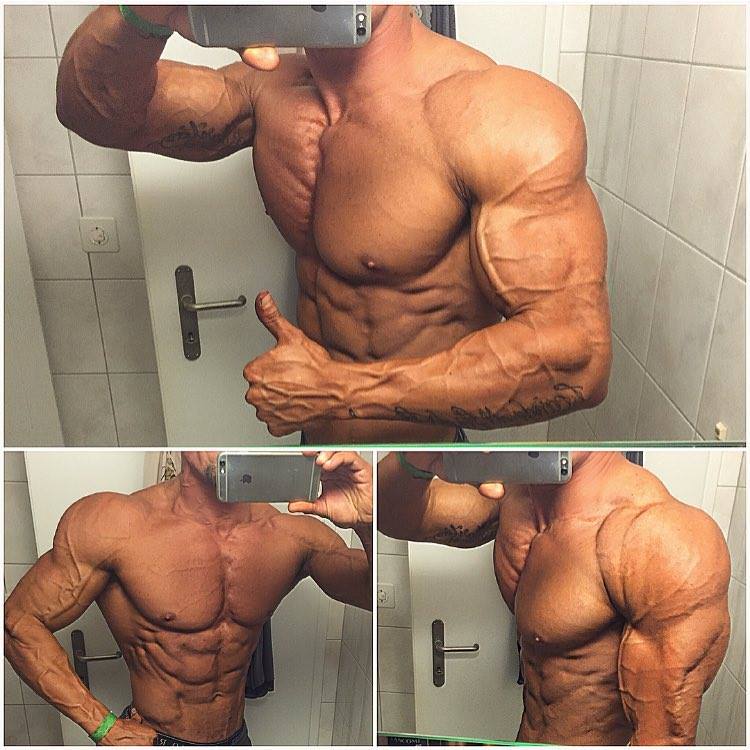 Simeon Panda Arm Workout
Simeon Panda goes through his arm workout superseting biceps and triceps.
Here is the Simeon Panda arm workout routine:
Superset 1 : Close Grip Chin Up / Diamond Incline Pushups
Superset 2 : Close Grip Chin Up / Paralell Bar Dips
Superset 3 : Hammer Curls / Tricep Kickbacks
Superset 4 : Rope Pushdown / Hammer Curls
Superset 5: Single Arm Cable Curl / Single Arm Cable Extension
Superset 6 : EZ Bar Curls / Close Grip Bench Press
Superset 7 : Incline Spider Hammer Curls / Incline Overhead Tricep Extension
Read This Next
Best Testosterone Boosters
After spending three months researching the market this is what actually works.
.
---
Best Fat Burners For Men
These are the top fat burner supplements on the market right now.
.
---
Top 5 Pre-Workout Supplements
These pre-workout supplements give you raw POWER and supercharged energy to last through tough workouts.