If you're anything like me, then you know how hard it is to get a six-pack. You can put on muscle just fine, but when it comes to getting rid of that excess body fat you can't seem to make it go away, no matter how many miles you run each week. And the six-pack remains something in your dreams.
That's why I was stoked when our team discovered this new fat-burning supplement called ShredFIERCE. The brand, TruFIERCE, has been making a name for itself in the supplement market and ShredFIERCE adds an impressive product to their line.
Their brand looks great because all of their supplements are based on the latest medical research and scientific data. They only include vitamins, minerals, and nutrients that are guaranteed to give you real results.
To date, thousands of people around the world have used ShredFIERCE and reported a significant decrease in overall body fat, increased energy, and less hunger pangs than ever before. Since so many guys struggle to lose body fat, we decided that this supplement was worthy of a comprehensive review.
Overall, we found that ShredFIERCE is an incredible formula that does exactly what it says it will. There's a reason why this is quickly becoming the top fat-burning supplement on the market.
It all starts with their innovative formula, which contains an all-natural blend of herbs, vitamins, and minerals designed to kick your body into fat-burning mode.
Here are the main benefits you'll get from ShredFIERCE:
Decreased body fat
By ramping up your metabolism naturally, you'll melt away stubborn body fat and actually get ripped for the first time in your life.
Increased energy & libido
You'll tap into a reserve of energy in your body that you never knew you had.
Boosted confidence & mood
Once your body fat is gone, all that will be left is your chiseled, sculpted body. Imagine how you'll feel when you hit the beach this summer…
Less hunger pangs
Feel satiated longer so you don't go reaching for those unhealthy snacks.
While this is an impressive list, we could only stand behind it after we tested it out for ourselves. The supplement world is FULL of companies trying to take advantage of people by claiming false benefits for their products. That's why we'd never recommend anything to our readers without doing a full product review.
So, let's dive into it
Learn more visit: https://trufierce.com/pages/shredfierce
Quick ShredFIERCE Review Summary
What I learned after taking the #1 fat burner for 3 months:
Rating: 9.7/10 – You will get great results, however, a premium product is, of course, premium-priced.
Pros: You will shred through your stubborn fat safely without losing any of your hard-earned muscles. This should result in: you finally getting the ripped abs, sculpted arms, and the defined legs you've always wanted.
Cons: It's premium-priced and only available from their official website. Be patient, it's not a magic pill (spoiler alert: there is no such thing).
My recommendation: If you're looking for that fat-burning boost then this might be your best bet at the moment. There's nothing hidden in this formula, it's 100% transparent. It's definitely one of the most powerful fat-burning supplements on the market. Just make sure you pair it with a solid diet and good training program, then you'll get amazing results. To save money go for any of the package deals.
Learn more: https://trufierce.com/pages/shredfierce
Who should take ShredFIERCE
ShredFIERCE was designed for men who want to shred those last few pounds of body fat to reveal the ripped muscles that they've been working so hard for in the gym.
The key with ShredFIERCE is that it's designed to accelerate the natural fat-burning capacity of your body. So if you're looking to showcase your hard-earned body to the world, ShredFIERCE can help you get there.
This supplement is great for anyone looking to shred excess fat, ramp up their metabolism, and take their physique to the next level without having to change anything else about their diet or workout routine.
Just imagine the look on your friends faces a couple of months from now when they see how ripped you've become! It's a priceless feeling that I go into more deeply later in this ShredFIERCE review.
Who should NOT use it?
Let's make one thing clear:
There are NO magic pills out there, and ShredFIERCE is no exception.
Even though Shredfierce by trufierce is perhaps the most powerful natural fat burner on the market, it doesn't mean you can just sit back and relax. So, if you're someone who's looking for a "magic pill" please leave our website right now, you have no business being here.
However! If you're willing to put in the work while taking ShredFIERCE you will see your abs come to life once and for all.
How does it work? The secret is in the ingredients.
The reason ShredFIERCE is so effective is that its formula was developed from a strong foundation of scientific research, testing, and development. But the best part is that this formula works to increase your body's ability to naturally shred excess body fat. You don't have to take anything synthetic or artificial to get the body you've been working for.
Here's a brief rundown of the ShredFIERCE formula:
Green Tea Leaf Extract 4:1
Green tea is a staple of ancient Chinese medicine. This extract is a concentrated form to amplify its effects. Along with a powerful antioxidant profile, increased energy levels, and beneficial plant polyphenols, green tea has been shown to increase fat oxidation in the body. In addition, green tea extract has a positive effect on metabolic rate thanks to its thermogenic properties.
Cayenne Pepper
Capsaicinoids (typically ingested from common spices like chilis, cayenne pepper, and red pepper) have repeatedly shown to be effective metabolic boosters that promote healthy fat loss. This spice group has been studied extensively and is also a known appetite suppressant.
Glucomannan
A natural dietary fiber that also doubles as an effective appetite suppressant. Glucomannan supplementation has been shown to increase weight loss when compared to controls.
5-HTP
The key to losing weight with a smile. 5-HTP is a compound responsible for serotonin production. 5-HTP supplementation improves overall mood and has a positive effect on all the stressors that trigger people to overeat.
Acetyl L-Carnitine
A popular mitochondrial booster that helps burn fat and generate energy in the body. Supplementation with Acetyl L-Carnitine will give you more energy, more endurance, and a supercharged metabolism.
Green Coffee Bean Extract 4:1
Green coffee beans are rich in chlorogenic acid, which is a powerful antioxidant that helps the body burn glucose and excess body fat. Many studies have proven its weight loss effect in obese individuals.
Vitamin B6
This vitamin is essential for maintaining a healthy metabolism and beyond that, has a significant impact on overall health. But crucial to the ShredFIERCE formula, Vitamin B6 helps the body retain muscle mass through weight loss.
Vitamin B12
This is another vitamin that plays an important role in energy metabolism. Vitamin B12 deficiency is associated with tiredness, weakness, and depression, so this is critical for maintaining healthy energy levels and mood.
Caffeine Anhydrous
Caffeine Anhydrous is a great way to ingest caffeine for maximum absorption and give yourself a powerful energy boost to kickstart your day. The effect is a supercharged version of your morning coffee that brings increased energy, alertness, and focus
Chromium
A key compound for regulating metabolism in the body. It's also been shown to increase body heat, which in turn increases energy expenditure and sheds excess body fat.
Bioperine
Bioperine is an extract from the black pepper plant that increases the bioavailability and absorption of herbs in the digestive tract. In other words: it supercharges the formula. It also supports healthy blood circulation and stimulates the digestive process.
My Results using ShredFIERCE
t's one thing to research ingredients and testimonials and it's another to actually feel the effects for ourselves. Before I could officially recommend this supplement for its fat-burning and energy-boosting effects, I knew I had to test it out for a period of time. I took ShredFIERCE for 3 months and kept up with my consistent training routine (3-4x per week) while eating a healthy diet as well.
I'm in pretty good shape, but nowhere near as ripped as I'd like to be given the amount of time I spend in the gym.
That said, here's a summary of my training log and results:
Month 1
Right off the bat, I noticed a pretty big increase in my energy levels. This supplement really kicked me into gear for my morning workouts. However, one day I took it a bit later in the afternoon and had trouble falling asleep, so I wouldn't recommend it after lunchtime.
I settled into the habit of taking it before all my meals and was impressed with the level of energy I was able to maintain throughout the day. My workouts definitely felt stronger and I had more energy.
I also noticed that I did not have any cravings at night.
After about two weeks I walked past my mirror after a shower and was a bit shocked. I was seeing more muscle definition in my biceps and triceps. Definitely a good sign!
Total fat loss after 1 month = 2.8 kg (6.2 lbs)
Month 2
This month I started to notice changes when I looked at myself in the mirror. My biceps had more pop, my back looked more defined, and I saw more abs on my stomach than I've ever seen before. Still no six-pack, but at least there was something to show off.
The increased energy really helped with my gym sessions too. I found that I was able to capitalize on my energy level and push out more reps and lengthen my lifting sessions. When I stepped on the scale at the end of the month, I'd dropped another 2 kilos.
This is a pretty big change considering that I didn't change anything about my diet before this test. I also noticed that I wasn't as hungry as I usually am. It was pretty clear that ShredFIERCE the reason behind all these effects and by this point I was stoked to see what'd happen after month 3.
Total fat loss after 2 months = 4.9 kg (10.8 lbs)
Month 3
This is where my body really started to look different. One of my long-time workout buddies came up to me at the gym and said, "dude, have you added new bicep workouts to your routine? You're looking ripped." He was shocked when I told him I haven't added a thing.
With my energy levels up and my metabolism rockin', my body was shedding away all the excess fat that I always struggled to get rid of. My legs started bulging with muscle, my back and traps became more defined, and finally, I could see real, strong abs in my midsection. I'm convinced that another month would have me at a full-blown professional athlete's six-pack
But the key selling point about ShredFIERCE is that I didn't lose any of my muscle or performance at the gym. I was actually making gains while losing body fat, and it showed in my body. By the end of the third month, I lost another 2.2 kg of body fat and felt better than I ever have in my life.
Total fat loss after 3 months = 7.1 kg (15.6 lbs)
Order yours today at https://trufierce.com/pages/shredfierce
ShredFIERCE Before and After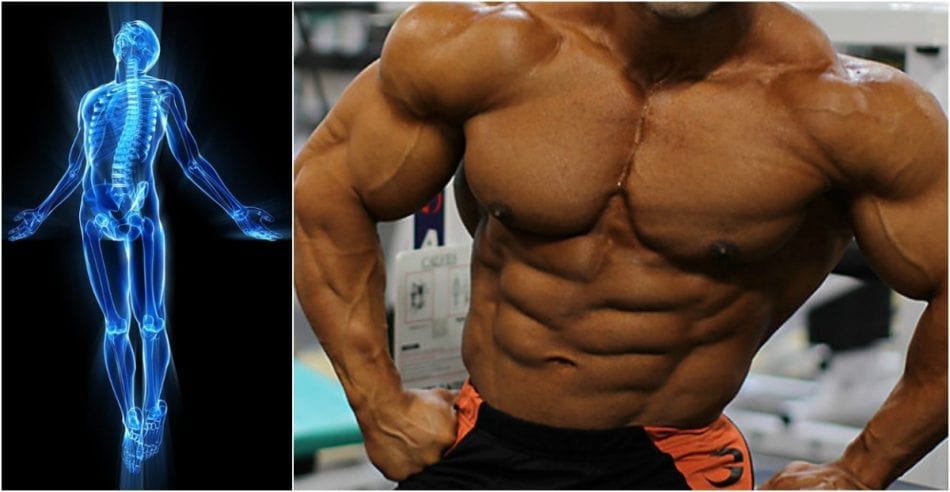 Before doing my cut using ShredFIERCE I was a bit overweight, and all my muscles were covered by a layer of fat.
And to be honest, this had affected my self-confidence. I was embarrassed because I was supposed to be this jacked guy, but here I was looking fat when I looked in the mirror.
Not a nice feeling to have.
After taking ShredFierce for three months I finally got my abs back, my biceps were popping out and my triceps were looking like an eagle claw!
I felt my self-confidence sky-rocket because of this difference in my body, and best of all I was getting compliments from my gym buddies!
Check this out:
Some of my friends actually thought I had started taking steroids! Haha! That's always a great compliment for a lifetime natural athlete!
Just imagine the look on YOUR friends' faces once they see how ripped you've become after taking ShredFIERCE for a couple of months! It's priceless.
Room for improvement
It became very clear to me that Shredfierce by TruFIERCE is the top powerful natural fat burner out there right now.
HOWEVER….
I must admit it was hard to swallow 5 pills per day, but you gotta do what you gotta do.
Secondly, they're premium priced. $59 for one bottle is not for everyone.
With that said if you go for their Ultimate package deal, it works out at only $39 per bottle (that's a massive discount on a premium product)!
Third, it's only available from the TruFIERCE official website.
Wrapping up my ShredFIERCE Trial
I stopped taking ShredFIERCE for now because I'm pretty content with where my body ended up after the trial period. That said, I'm going to keep a bottle around for whenever I'm looking to reignite my energy levels and fat-burning capacity again.
If it wasn't full of all-natural ingredients I'd probably avoid taking it altogether. There's no need to risk your health on products that make your body act in unnatural ways.
I'm comfortable taking ShredFIERCE because everything in the formula has been tested and proven to be safe, reliable, and effective.
That said, I'd definitely recommend ShredFIERCE to our readers. I didn't notice any adverse side effects from taking this supplement (aside from it keeping me up when I took it too late in the day…). Given the depth of research clinical research that went into the formula, it's safe to say that ShredFIERCE is ushering in a new standard for fat-burning supplements.
I'm very much looking forward to seeing what the guys at TruFIERCE come up with next.
To order yours go to https://trufierce.com/pages/shredfierce right now and use their secure order form to grab yours before they're sold out again.
Recommended