40-year old Sangram Chougule is a bodybuilder from India who has won several bodybuilding competitions with his incredible physique.
He has won the Mr World(2014) and Mr Universe (2012) competition one time each, and is also 6-time winner of Mr. India.
Best Testosterone Booster For Men
What separates Sangram Chougule from many other bodybuilders is that he is a very aesthetically pleasing physique even though he has a lot of muscle mass, he is big but not crazy big.
He competes in the 85 kg weight class and he is pure muscle mass with very low body fat.
Sangram's first bodybuilding show was back in 2006 and he has pretty much stayed in awesome shape since then.
Best Testo Boosters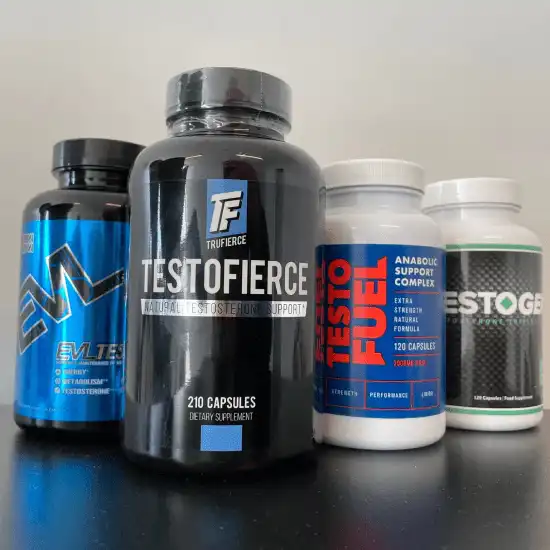 Sangram Chougule has inspired others to achieve their dream body and frequently posts motivation, diet and workout tips on his Instagram account which has over a million followers.
Sangram is also popular on Youtube with over 350 thousand subscribers
He is owner of Physc gym based in India which has 10 different locations.
Sangram Chougule believes if you are a bodybuilder you have to look like a bodybuilder all year round so he stays in shape all year round because he has appearances and shows worldwide.
Sangram Chougule Stats
Sangram Chougule is 40-years old, 5 ft 8 (173 cm) and around 85 kg's
He stays lean and shredded all year round.
Sangram Chougule Diet
Sangram explains his diet in an interview he eats a high protein diet, low fat and low carb.
My diet is very simple, we can't eat much fat, can't eat sweet and can't eat salty foods.

Our food is very pure.

I eat boiled chicken, boiled rice, vegetables with supplements and vitamins.
He further goes into detail about his protein consumption and says it depends on his weight and goals at that given time.
The protein will be around 300-350 grams per day and I divide into 6-7 meals per day.

Then I consume carbs whenever I need it so I don't put carbs in each and every meal.

Whenever I feel like I'm low energy I will have some rice, potatoes, or sweet potatoes and supplements that give me carbohydrates.
How did Sangram Chougule Start in Bodybuilding?
He was an engineer and he started working out because he liked it.
His guru told him he had potential in bodybuilding and that's when things really kicked of for Sangram.
Best Testosterone Booster For Men
Sangram won his first bodybuilding competition in 2006 when he got 1st place in the bodybuilding competition Mr Pune.
He fully committed to bodybuilding after winning Mr India in 2010 and he has won the title five times after that.
After I won Mr India in 2010 that's when I started to become a bodybuilder from that you can say that the journey begins.

In 2012 I won Mr Universe after that I had an accident that's when I started my gym (Physc gym)
He talks about in an interview that Arnold Schwarzenegger was his inspiration when starting out in bodybuilding.
He also looks up to Dwayne Johnoson "The Rock"
You can follow Sangram on :
His Instagram : https://www.instagram.com/sangram_chougule_official/
His Youtube: https://www.youtube.com/user/sangramchougule
Legal SARMs Alternatives