Ronnie Coleman is one of the most successful bodybuilders in history, he has 8 Mr. Olympia titles and is one of the biggest bodybuilder to ever compete in the sport.
We all know that Ronnie lifting heavy weights but what did he eat?
Best Testosterone Booster For Men
In fact there is footage available of Ronnie's daily diet available back from when he was competing in bodybuilding.
Ronnie worked as a policeman along with competing in bodybuilding which made his schedule very demanding.
Ronnie Coleman was over 300 lbs in the offseason and he had to eat a lot to grow and maintain his muscle mass.
Best Testo Boosters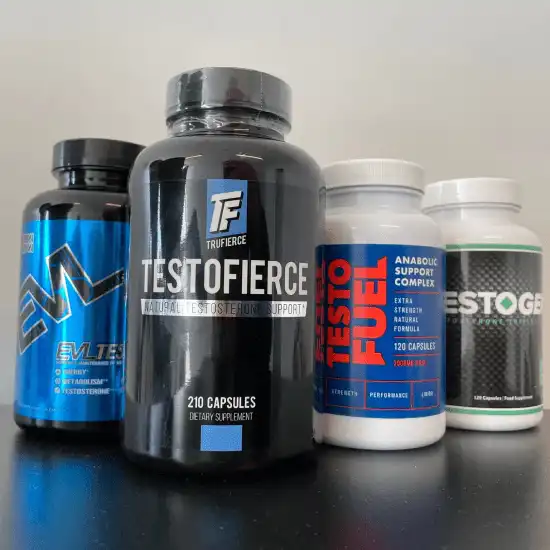 So here's what Ronnie ate during the day:
Protein shake mixed with Nesquick
Chicken with barbeque sauce and corn
Hamburger patties and rice
Chicken with barbeque sauce and rice
Protein shake
Vitamins
His diet as a competitive bodybuilder consisted of protein rich foods and rice for carbohydrates.
Ronnie Coleman's diet isn't too complicated to replicate, he kept things simple for his diet and also his training.
He relied on simple compound movements to get bigger, he wasn't overcomplicating things and stuck with the basics and did them with intensity.
Watch the video below were Ronnie Coleman goes through his daily diet.
Ronnie Coleman Diet When He Was a Competitive bodybuilder video:
Legal SARMs Alternatives