Psychotic pre-workout ranks 119th out of 125 pre-workouts: See complete list here
Pros
Cons
Very low dosed formula (under 5 gram)
Contains a proprietary blend
Might come with side-effects
I'm not crazy when I say—this Psychotic Pre Workout review is going to blow your mind.
You've probably heard a couple of different rumors about this notorious supplement—either that it's the most insane performance enhancer ever or that it's completely illegal and has been banned.
I'm not wrong, yeah?
The truth is, the best pre-workout supplements can make us feel superhuman—giving us training abilities that we never knew we possessed—legally.
Yet, is Psychotic one of those? Or is it a supplement that you should go out of your way to avoid?
You're going to find out.
In this article, I'll bring you a no-holds-barred examination of this supplement—who it's for, what it contains, and how it works.
What's more, this Psychotic Pre Workout review will shed light on the "banned" rumors that have become associated with this supplement.
The actual truth is more insane than you'll ever believe.
Psychotic Pre Workout Review
Let me start this Psychotic Pre Workout review with some detail on this mental med.
This supplement is a pre-workout, designed—as the manufacturers say—to:
Maximize and elevate your peak levels of performance.
Boost focus.
Enhance results.
Elevate energy.
Supercharge strength.
Promote cognitive action
The guys behind this are Insane Labz, based in Arizona, USA, who both supply and manufacture numerous nutritional supplements.
These bros aren't about lifestyle or hype and don't want to create a "community." Instead, they want to bring guys like you and me together in their "asylum" (apparently)—where we can learn the "crazy" truth and discover how dementedly different they are.
Firstly, I have no idea what any of that means—apart from it sounds precisely like hype to me.
And, that always sets alarm bells ringing.
How Does Psychotic Pre Workout Work?
The first thing I want to say about its function, in this Psychotic Pre Workout review, is that it's all about stimulants.
While some other pre-workouts may concentrate on emphasizing their stamina building or recovery enhancing powers—Insane Labz considers its ideal marketing point is the fact that it can send energy levels off the scale.
Can it? We'll see later.
This is mirrored in the hype (which Insane Labz don't use, remember)—stressing who it's designed for. Not once does it mention bodybuilders.
According, to Insane Labz—Psychotic is for:
Athletes
Students—seriously?
Guys working the 9 to 5—yeah, I often think of supercharging my office work with a powerful pre-workout.
Anyway, in addition to the energy-raising stimulants, other ingredients in the formula may work by:
Increasing stamina—by alleviating muscle pain and replenishing muscle powering compounds.
Elevating focus—by using nootropics—ingredients known to enhance the function and ability of the brain.
That's the theory.
Time for the important part of this Psychotic Pre Workout review—the ingredients.
Ingredients
Take a look at the Psychotic Pre Workout review ingredients label above.
Notice anything?
Yeah, you're right. Every compound is bundled together in the proprietary Psychotic Blend.
Which means:
The dose of each ingredient is hidden—you've no idea how much of each you're consuming.
However, don't worry—you probably aren't going to overdose. With an overall weight of around 4.5 grams per serving over eight ingredients—it's a scarily weak formula.
The problem is, it makes the ingredients a little redundant—they're probably in such low amounts you won't feel any effect.
Anyway, as I'm a fair guy, some of these compounds are proven pre-workout enhancers. Here's a quick look in this Psychotic Pre Workout review at what the main ones can do (in the right amounts).
Beta-alanine—known to reduce lactic acid build-up and therefore boost stamina.1
Creatine—elevates endurance by restoring the muscle-powering adenosine triphosphate (ATP).2
Caffeine—an energy-boosting stimulant that can also enhance focus.3
Juniperus communis—a stimulant with anti-inflammatory properties.4
Hordenine HCI—yet another stimulant.5
Dimethylethanolamine (DMAE)—enhances concentration.6
Huperzine—elevates brain cognition.7
As the manufacturer's said—it's stim-heavy (if there's enough in there to give you any buzz at all).
Just before we finish with the ingredients in this Psychotic Pre Workout review—there's one more thing I want to do.
Ingredients Breakdown
The best pre-workouts are all about the ingredients—whether they're scientifically proven to have any effect, their dosage, and if they're angled toward a serious workout.
This is what you should look for in the ultimate pre-workouts—and how Psychotic compares.
✓Caffeine
✓Beta-Alanine
✘Citrulline Malate
✘Betaine Anhydrous
✘L-Theanine
✘Acetyl-L-Carnitine
✘Black pepper extract (Bioperine)
✘L-Arginine
Out of the best eight pre-workout ingredients, Psychotic contains two—and even these are not quantified, due to the proprietary blend. There are no absorption enhancers (Bioperine) or nitric oxide boosters (arginine and citrulline).8 9
As this glance at the ingredients in this Psychotic Pre Workout review has shown—it's little more than a stimulant.
Now, let's address the elephant in the room.
Is it true Psychotic was banned?
Well, it's never been banned—it's still available for purchase.
But, get this.
In 2017, the Government of Canada put out a warning, stating that this pre-workout posed a serious health risk, advising users to—stop using this product.10
This was due to the fact it had unacceptably high levels of caffeine and other detected stimulants (hordenine and huperzine), which weren't included on the product ingredient label.
As you have seen, these two are now listed—but the warning on the high-stim content remains.
Side Effects
For a thorough Psychotic Pre Workout review—you need to know the adverse effects guys have experienced. So, is Psychotic Pre Workout bad for you?
Side effects include:
Headaches.
Nausea.
Stomach pains.
Agitation
However, caffeine is known to provide serious issues when overdosed—such as heart problems and high blood pressure. As the content of this stimulant is not quantified, be careful.11 12
Before After Results
An immense pre-workout should boost energy, reduce fatigue, improve strength, and enhance focus.
Here are what guys taking Psychotic experienced:
"Makes me feel like I just took a sip of Red Bull."
Sean S.
"Causes my stomach to hurt."
Grant B
"I don't have as much focus."
David B
"I will be upgrading soon to a stronger pre-workout."
Aiden M
"Does give me a very bad stomach ache during and after my workout"
Cole F
Where to Buy Psychotic Pre Workout?
If this Psychotic Pre Workout review has convinced you to buy it (please, no), it can be purchased from Amazon (occasionally), eBay, samedaysupplements.com, and the official Insane Labz website.
Conclusion
If I had a more emphatic stamp than "not approved,"—I'd use it.
This has to be one of the most awful pre-workouts I've seen.
It's a proprietary blend, contains few of the essential pre-workout ingredients, carries a warning not to consume by the Canadian government, and appears to be really stim-heavy.
That's what it is—just a stimulant.
My advice, if you want simply a quick energy boost—drink a cup of Joe.
If you demand skin-busting pumps, superhuman stamina, and tremendous results—use one of the best pre-workouts on the market.
Not this.
FAQ
"How to Take Psychotic Pre Workout?"
Mix one scoop of this supplement with 10-12 ounces of water and consume 30 minutes before your workout.
"How Much Does Psychotic Pre Workout Cost?"
One tub (221 grams/35 servings) of Psychotic Pre Workout costs $54.95.
"Is Psychotic Pre Workout Safe?"
The Canadian Government doesn't believe so, who has advised against its consumption. Its numerous stimulant ingredients, plus the fact that none of them are quantified, could mean that it may promote adverse health issues.
Many guys using this supplement have experienced Psychotic Pre Workout side effects—including stomach pain.
"Where Can You Buy Psychotic Pre Workout?"
If you want to buy Psychotic Pre Workout, it's available from the official Insane Labz website, eBay, samedaysupplements.com, and sometimes Amazon (not currently).
"Does Psychotic Pre Workout Work?"
This pre-workout may boost energy levels due to the high number of stimulants. But, as there are so many and unquantified, they may provide side effects.
There's little in this supplement that will boost recovery, increase endurance, or raise stamina and strength.
"What Is the Most Popular Flavor of Psychotic Pre Workout?"
It appears that Psychotic Pre Workout watermelon is most commonly purchased.
"Is Psychotic Pre Workout Bad for You?"
Possibly.
High in stimulants, many users have noticed the adverse side effects that it provides. Plus, I wouldn't recommend taking any supplement that doesn't quantify its ingredients.
"Can You Get Through a Drug Test If You Use Psychotic Pre Workout?"
Theoretically.
There's nothing in this that should show up on a Psychotic Pre Workout drug test. However, Insane Labz has already been reprimanded by the Canadian Government for including ingredients that weren't listed on the label—so who knows?
"Is There a Money-Back Guarantee?"
If you return the product within 30 days of purchase (used or unused), Insane Labz says they'll refund your money, plus an additional 11 percent credit against other Insane supplements.
"How Long Do You Have to Take Psychotic Pre Workout Before Seeing Results?"
With the high number of stimulants, you may experience an energy boost within 30 minutes—with possible side effects too.
You're unlikely to see any improvement in muscle stamina or recovery, though—however long you take it.
"Do They Ship Worldwide?"
Currently, Psychotic will deliver to 10 countries. Check with their official website to see if yours is covered.
References
1. https://www.ncbi.nlm.nih.gov/pmc/articles/PMC3374095/
2. https://www.ncbi.nlm.nih.gov/pubmed/12701817
3. https://www.ncbi.nlm.nih.gov/pubmed/1356551
4. https://www.ncbi.nlm.nih.gov/pmc/articles/PMC4897106/
5. https://www.ncbi.nlm.nih.gov/pmc/articles/PMC2621121/
6. https://www.ncbi.nlm.nih.gov/pubmed/3778435
7. https://www.ncbi.nlm.nih.gov/pubmed/14725492
8. https://www.ncbi.nlm.nih.gov/pubmed/19076168
9. https://www.ncbi.nlm.nih.gov/pmc/articles/PMC4669336/
10. http://healthycanadians.gc.ca/recall-alert-rappel-avis/hc-sc/2017/64194a-eng.php
11. https://www.ncbi.nlm.nih.gov/pmc/articles/PMC3945962/
12. https://www.ncbi.nlm.nih.gov/pubmed/21880846
Best For Bulking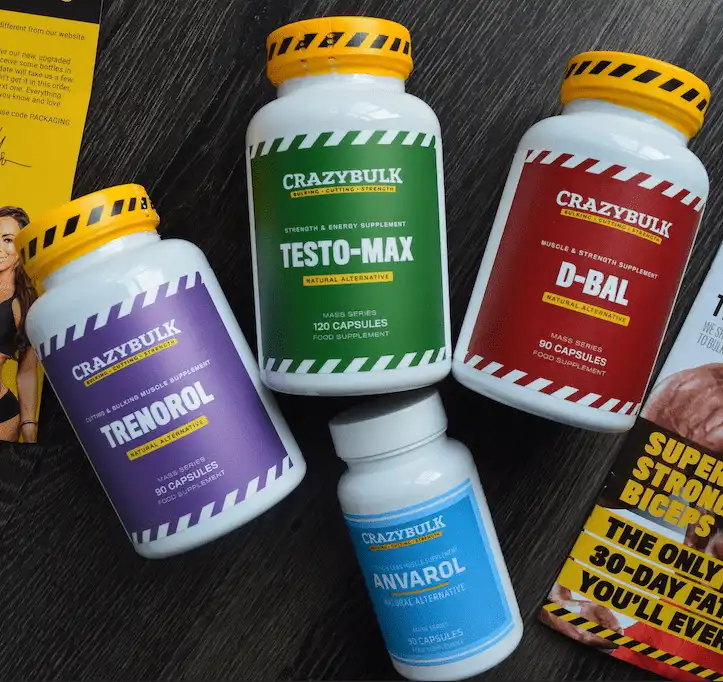 Testosterone Booster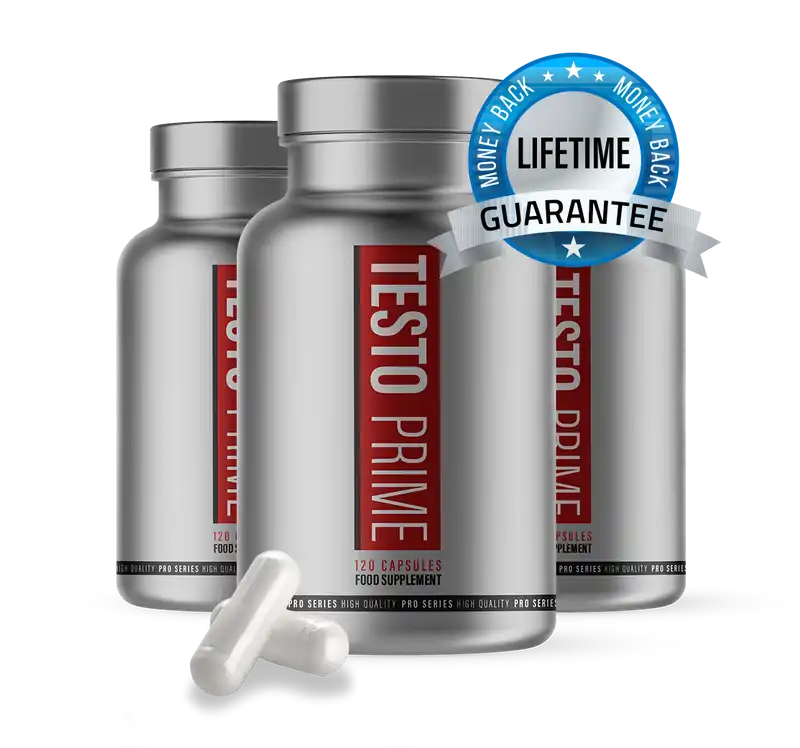 Best Cutting Stack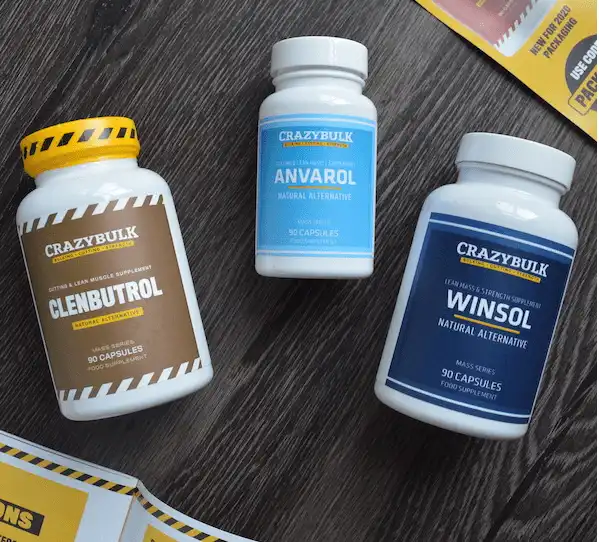 Best Legal SARMs