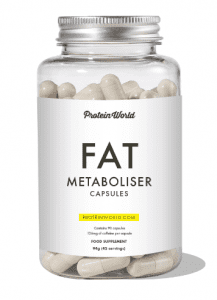 Fat Metaboliser did not make it to the top list of fat burners; See top fat burners here

Effectiveness
60%
Ingredients
60%
Value
70%
Pros
Cons
Contains some proven ingredients
No proprietary blend
Missing appetite suppresants
Doesn't have some of the best ingredients
Some ingredients in the formula low dosed
Before we get to it with the Protein World Fat Metaboliser review I'll give you a bit of a steer on what it is and how it works.
Protein World Fat Metaboliser is a fat burner for women that is taken in pill form.
What results will I get from taking the protein world?
This Protein World Fat metabolizer review will cover all the bases when it comes to the ingredients, how they are supposed to work, and whether you can expect side effects from this fat burner.
Some things to remember:
Protein World Fat Metaboliser contains just a number of weight loss ingredients, it only includes 1 appetite suppressant which is actually very low for this kind of product.
Look.
There's a lot of Caffeine in this supplement, the makers even suggest that you might experience heart rate changes after taking it.
Does It Work For You?
You are most likely thinking this:
I've tried loads of weight-loss strategies but none have them have delivered me the body I'm after.
Well, by taking the RIGHT fat burner you will see quicker weight loss and more effective results. See Top 8 Fat Burners for Women here.
Let me break it down for you:
I've been training and going to the gym for most of my adult life. Like everyone I'm trying to achieve one thing: the optimal balance of low body fat and toned muscles. The goal? To look great on the beach and in the bedroom, it really is as clear cut as that.
Now achieving this might sound easy but if you're reading this article you'll know that it isn't. Getting a lean, skinny waist with supermodel curves is a tough riddle to crack.
How to do it:
Well first off you need to accept that it's going to take you a few months to get in this kind of shape. You can't just click your fingers and look like Elle Macpherson. To get quicker fat burning results you'll need to stay on some kind of plan.
To really turn up the heat then you might want to use a high-grade fat burner to help speed things up.
What I've found:
I've been through my own fat burning journey and tried a whole host of supplements. In fact, I've read so much about these kinds of diet pills I could probably lend my advice to quite a few manufacturers. Let's face it, with some of the average products out there some of them clearly need it!
What do I do instead?
I've focussed a lot of my energy on writing reviews on the best and worst weight loss supplements out there. I've used my previous successes and failures to help you get from A to B in the quickest time possible. My intention is simple; to give you an honest view of how well a product like this works, and whether you should add it to your daily life.
HERE'S HOW YOU CAN FIND A FAT BURNER 2-3X MORE EFFECTIVE THAN PROTEIN WORLD
You wouldn't need a rocket scientist to realize that Protein World is not the best diet pill out there.
Here's why:
Firstly It only uses stimulants in order to help you lose weight. This means it's missing a number of the best-proven weight loss ingredients.
Secondly, The manufacturers have been a little lazy and simply included a lot of Caffeine in their product, this may cause side effects. So how do I find the best fat burner out there?
You can get started by going to my article on the best 8 fat burners for women and the most effective ingredients
To read the Protein World Fat Metaboliser review in full then scroll down to see if this weight loss supplement will work for you.
Who Is It For?
This fat burner is clearly aimed more at women than men. I actually think this product would have the same effect on men as women, however. For that reason, I wouldn't really recommend it as the best fat burner for women.
Protein World is quite a cheap fat burner and it is basically made of up of a few different stimulants – so not necessarily the best bet for girls.
Here are the facts:
This is a fat burner that's aimed at women and put in luxury packaging. When you break it down through this weight loss supplement is not much different from most male fat burners. The stimulants are just too high and there are no appetite suppressants at all really, if you know your science you'll know stopping cravings is key for female weight loss.
Are you happy to spend more money in order to find a product that burns fat twice as fast?
If the answer to this is yes then there are some fat burners that are much more beneficial for females. When it comes to the best fat burners for women, there's really only a small number I would trust.
Click to see my guide on the best fat burners for women
How Does It Work?
Protein World is a recognized brand that's sold all around the world. Most likely you know it already. The brand has been around a few years now and sells lots of different supplements.
Their Fat Metaboliser product is a capsule-based diet pill, it's designed to help you burn fat. After looking at the reviews I found that customer opinion was quite varied. Many people seem happy with the product and its results, others not so much.
Protein World's Fat Metaboliser is actually a bolt-on product. That's because this brand started out selling their Slender Blend protein powder first and then branched out into doing every supplement you can think of. This was probably a good way to grow their operation.
Sometimes the problem with making a huge amount of supplements under one roof, is that you can't put as much time and research into each individual one.
So with all this taken into account, how does Protein World Fat Metaboliser fare against the competition?
Can it be relied upon to help you see faster fat burning results? Will it work to reduce your appetite, raise your metabolism safely, and give you the energy to hit the gym harder?
Let's go over it in this Protein World Fat Metaboliser Review.
Ingredients
| | | |
| --- | --- | --- |
| Vitamin B6 | 5.6mg | 400% |
| Vitamin B12 | 25µg | 1000% |
| Caffeine Anhydrous | 200mg | – |
| Green Tea Extract (40% Polyphenols) | 200mg | – |
| L Tyrosine | 200mg | – |
| Guarana Extract (22% Caffeine) | 150mg | – |
| Yerba Mate Powder | 100mg | – |
| Choline | 100mg | – |
| Alpha Lipoic Acid | 100mg | – |
| Cayenne Powder | 50mg | – |
WARNING: Protein World Fat Metaboliser contains 126mg of Caffeine per serving. So if you already drink lots of coffee or caffeine drinks during your day, bare in mind that you're adding even more to your daily intake.
1.Caffeine
This fat burner includes Caffeine from multiple sources, you've got the pure extract then you've got some other ingredients like Guarana and Green Tea which both contain a lot of Caffeine.
We know that caffeine is effective in increasing energy levels and boosting metabolism.
Too much Caffeine is not good:
This fat burner uses a lot of Caffeine, for many users this is not a good thing as this stimulant often comes with side effects. The makers of Protein World even state on their website that you might experience a quicker heart rate. This, in turn, might cause symptoms such as anxiety, nausea, and dizziness.
2. L Tyrosine
L Tyrosine is an amino acid. There aren't any studies proving that it's successful for fat loss although some claim it can help boost metabolism.
Here's what I think
I'd say there are more proven ingredients out there for fat burning than L Tyrosine. This amino acid does have better credentials when it comes to feeling good as it is said to increase dopamine levels. But if you're looking to burn fat I'd look elsewhere.
3.Cayenne Powder
One of the ingredients that Protein World got right. Cayenne Pepper is a stimulant-free way of increasing your metabolism and burning fat.
Here's what I think
The only ingredient in the Protein World Fat Metaboliser that actually aids appetite control. This ingredient is one you'd expect to see in a top female fat burner. Unfortunately, the presence of a couple of ineffective ingredients means the dose isn't as big as it could be.
4.Vitamin B6 and B12
These ingredients can help a little bit:
Vitamin B has been shown to be helpful when it comes to metabolizing fat, it can also block fat producing levels of Estrogen occurring in the body. It's nice to see these included in Protein World, unfortunately the fact that a lot of other quality ingredients are missing means the benefits are likely to be reduced.
Ingredients breakdown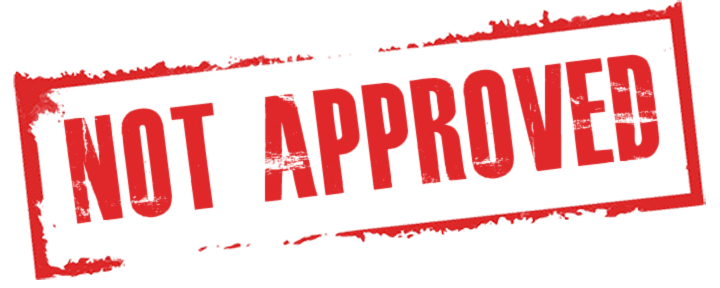 It's a shame but this fat burner just doesn't include enough of the right ingredients to be truly effective.
This is what we know:
Caffeine can be a powerful fat fighter however it can't do all the work on its own. Stimulants are actually better suited to male supplements as usually men are bigger and require a larger dose of Caffeine. The body also becomes resistant to Caffeine after a while so this supplement is arguably a little one dimensional.
Here's the kicker:
There isn't a lot of Appetite Suppressants in this weight loss supplement, controlling your diet is the main way you will see results.
Speeding up your metabolism and boosting energy are sure-fire ways to start burning fat. However, Protein World does not make our top 8 best fat burners for women.
The reason is that this supplement won't help you manage your diet, probably the single biggest thing standing between women and fat loss.
What Do the Fat Metaboliser Reviews Before and After Say?
Protein World has a decent reputation online. There's a number of customers giving it good reviews with a few reporting poor results too.
From what we found on Amazon around half of the users gave it good marks, the rest gave it varying scores with quite a few giving it 1 out of 5. We picked a few customers comments out:
One user reported:
Good if you need an energy boost and also good for fat burn.
Whilst around 50% of customers were satisfied with their results, others were not as excited about the quality of the product.
One user reported:
The Worst weight loss product. Doesn't help with weight loss but actually works against it. Left me constipated and unable to sleep.
Another one said:
Took these for a month and didn't' see any difference.
Either way, there are quite a few disappointed customers which is a bit of a concern.
Does It Work?
Not for everyone. A few people seemed to like this supplement but at the end of the day, that's not really enough. With a quality fat burner, you want guaranteed results.
I also have some concerns about the number of Stimulants in Protein World's Fat Metaboliser – the last thing you want is fight against side effects.
The bottom line?
This product includes Caffeine as well as a couple of other good fat burners. Unfortunately, it's missing some really important ingredients – crucially there's no fiber in this supplement to reduce appetite.
First of all, it contains a few ineffective ingredients
Secondly, it is missing some powerful fat burners like Garcinia and Konjac Fibre.
This completes our Protein World Fat Metaboliser review, we answer a few popular questions in our FAQ section below.
FAQ
Fat Metaboliser Side Effects
As we've mentioned, the most common side effect with Protein World would be down to the Caffeine. Using too much of this product could lead to dizziness and palpitations.
Where To Buy Protein World Fat Metaboliser
You can buy this supplement directly from the website as well as stores on the high street. You'll also find it listed on Amazon.
How Do I Take Protein World Fat Metaboliser?
Protein World gives the following directions of use for their product: they say to take either 1 or two tablets twice a day.
What's better than Protein World Fat Metaboliser?
Protein World is a pretty standard fat burner, sure it has a decent amount of Caffeine in there but we would have liked to see a better pedigree of weight loss ingredients overall.
One specific product called Shredfierce is in our view the best fat burner for women on the market right now. – See Shredfierce review
Are there other versions of Protein World available?
Protein World sells a number of weight loss supplements. Some of the others include Protein World Carb Blocker capsules and Protein World Hunger Buster Capsules. They also market a protein shake called the Slender Blend.
References:
https://pubmed.ncbi.nlm.nih.gov/30335479/
https://www.ncbi.nlm.nih.gov/pmc/articles/PMC6088424/
Recommended