Pre Jym Ranks 23rd out of 125 pre-workouts: See the full list here

Pros
Best For Bulking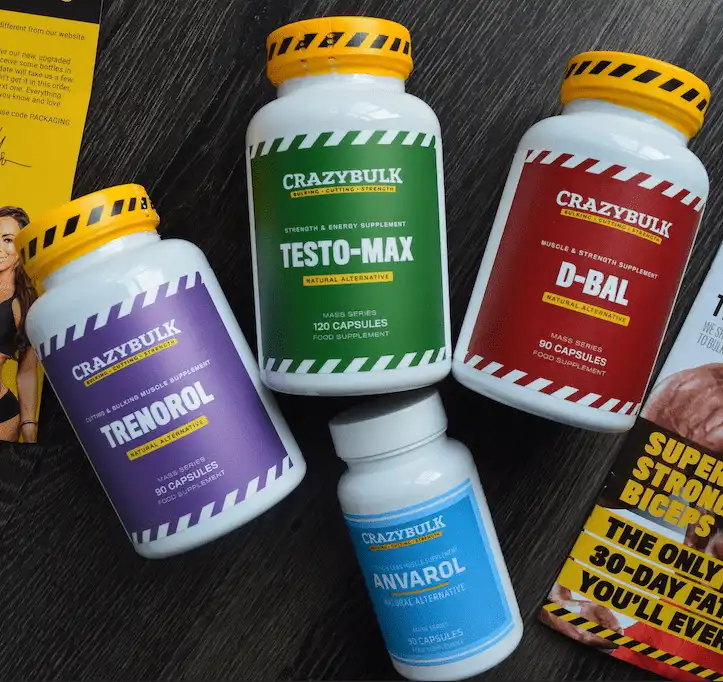 Contains Proven ingredients
25 gram serving
No fillers
Cons
Only 20 servings per bottle
Artificial sweeteners
Big dose of ingredients in the form of BCAA
It's been around for a while, so is a Pre Jym workout review really necessary?
The answer is..yes—things have changed.
Firstly, Pre Jym has altered its formulation. But secondly—there are now some increasing rumors that this pre-workout can cause cancer.
I know you'll agree with me when I say—that's freakin' worrying.
The fact is, the best pre-workouts can be invaluable tools to have on our side. Guys taking them have witnessed their training results go off the scale—reps are increased, pumps are phenomenal and they feel energized, even at the end of their tough sessions.
So, can this new Pre Jym deliver? Or is it severely damaging to your health?
This article will tell you.
Holding nothing back, I've put together everything you need to know in a Pre Jym workout review. It explains the workings, the ingredients, how it stacks up against other supplements, and most importantly answers the question—are the Jym pre workout cancer stories true?
We Recommend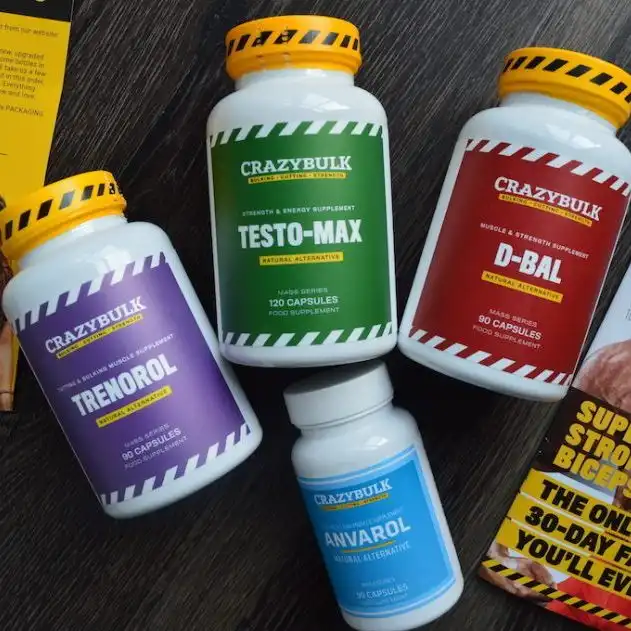 Can you handle the truth? If so, let's get down to it.
Pre Jym Workout Review
So, to kick off this Pre Jym workout review—let me tell you what it is.
This supplement is a pre-workout—designed to improve energy, increase reps, boost pumps, and help to build impressive muscle mass.
Pretty much the same as any pre-workout.
The company behind it, Jym Supplement Science, says that it:
Combines science with selected ingredients for the ultimate in results.
Will revolutionize pre-workouts.
Is in a league of its own.
Should be considered the most effective pre-workout ever created.
Impressive statements, yeah?
Soon, we will see if this supplement can match these incredible claims. Can it be the best pre-workout 2018, 2019 and 2020? First, let's have a quick look behind the supplement.
You see, to understand Pre Jym—you need a little bit of history.
Don't be put off—it's interesting!
As I mentioned in the intro to this Pre Jym workout review, it's recently undergone a transformation. Here's why.
Although the supplement is made by Jym Supplement Science—the face and founder of the company is Jim Stoppani—a bodybuilder, a doctor in exercise physiology, and previous science editor for Muscle & Fitness.
He developed numerous supplements in his bodybuilding nutrition line—and began selling them in conjunction with one of the top bodybuilding sites online. The problem was, they had a disagreement over who actually owned the brand.
So, they parted ways.
As the bodybuilding site had his product—and I'm guessing to avoid any legal action—he formulated a new version, Pre Jym 2.0, which he began selling through GNC.
It was a success—despite the fact that the bodybuilding site was still selling the original product—at one time you could buy either formulation at the same time.
But, things improved.
They patched up their differences and today the new Pre Jym is available from GNC and the original bodybuilding site.
Don't you love a happy ending?
How Does Pre Jym Work?
Before we drill down into the ingredients in this Pre Jym workout review—let me explain what this supplement is designed to do.
Best Cutting Stack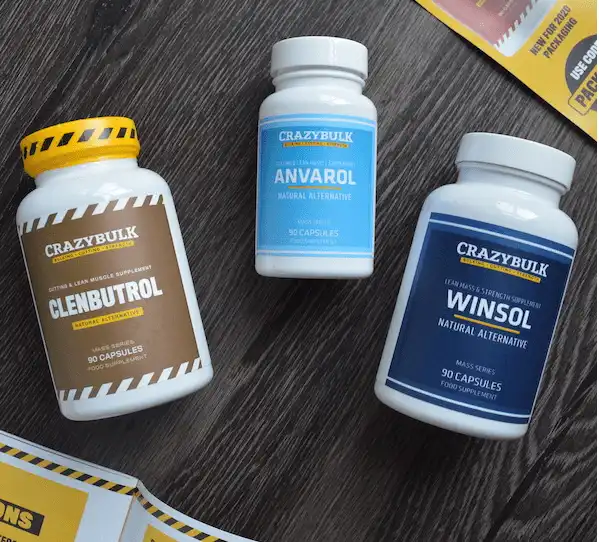 As a pre-workout, its raison d'être is to enhance training performance and therefore deliver improved and more visible results.
The formulation has been put together to:
Increase mental focus—enabling you to work harder, be less distracted, and improve the brain-muscle connection.
Build massive pumps—ideal for seeing visible results fast and great for selfies.
Elevate endurance—by reducing the chance of muscle fatigue, pain, and failure.
Boost energy—to give you the drive to go to the gym in the first place, and make you work like a machine while you're there.
This pre-workout should be taken 30–45 minutes before your workouts, with one scoop (26.5 grams) being mixed with 12–32 ounces of water. It comes in Pre Jym pineapple strawberry, refreshing melon, and black cherry flavors.
Pre Jym Ingredients
Ok, guys—down to the detail.
The only way to see if a supplement is effective is to check the formulation—and this Pre Jym workout review is no exception. Does it have what it takes to be the best pre workout 2018, 2019 and 2020?
Let's see.
Creatine Hydrochloride
I like creatine. It's a powerful ingredient which can alleviate fatigue by promoting adenosine triphosphate production, boost muscle protein synthesis, and improve strength. 1 2 3
It should be part of any serious bodybuilder's armory.
But, the key to using creatine is to first load (for 7 days) and then maintain. And that's what most lifters do—it's something taken as part of your daily routine, like protein (and it's cheap).
There's no benefit to taking it just before a workout. So it's useful but unnecessary in a pre-workout.
Beta-Alanine
Great for reducing the buildup of lactic acid—which can cause muscle fatigue, pain, and failure.4 5
But, at two grams, this could be considered by many to be underdosed, with most people recommending a serving of three grams or above.
Betaine
An amino acid which boosts both strength and power—leading to explosive workouts.6
Citrulline
It's good to see a serious dose of six grams of citrulline in this Pre Jym workout review—which can reduce recovery time between sets, give an impressive pump, and increase endurance.
This is done by boosting nitric oxide levels which open up the blood vessels.7 8
Branched-Chain Amino Acids (BCAAs)
Don't get me wrong. I love BCAAs.
They build muscle—in fact, the BCAA leucine is the one that actually tells the muscles to start growing! 9
But for me—I don't believe it has a place in a pre-workout.
First, you may be either supplementing with these on their own or as part of your protein shake intake. Second, the best benefits are achieved when consumed after training. There's evidence that taking immediately before can cause fatigue and make you feel lethargic.10 11
Caffeine
I want to see caffeine, so I'm pleased to say in this Pre Jym workout review that it's included—being vital for focus and energy.12
Just one small concern.
It's at the top end of pre-workout dosages at 300 mg. Ok, this isn't going to cause any heart attacks—but with some guys being susceptible to side effects—it's worth taking with caution.
Huperzine A
If you recall from earlier in this Pre Jym workout review, I indicated that this is the new formulation. Well, the inclusion of Huperzine A is the only real difference between this and the older version.
It can increase focus and learning and possibly improve muscle performance.13 14
Bioperine
Assists with the absorption of the other ingredients—ensuring they are utilized to optimum levels.15
Other ingredients: n-acetyl l-cysteine, taurine, beta vulgaris, alpha-glyceryl phosphoryl choline, l-tyrosine.
I know what you're thinking.
Which one of these evil ingredients is responsible for the Jym pre workout cancer rumors?
The answer is… who knows?
Here's the reason for all the cancer talk.
Guys became alarmed that the label stated—this product contains chemicals known to the State of California to cause cancer.
Known as Proposition 65, this is a list of over 800 chemicals that are "proven" carcinogens. By law, if it contains anything that has shown a link to cancer, and it's sold in California—it has to have this warning.16 17
Problem is—you name it, it causes cancer.
This list includes alcohol, amino acids, fluoride, wool, plastic, and contraceptives. I bought a wheelbarrow the other week—it had a cancer warning.
The bottom line—it's about as likely to cause cancer as your food blender (which will also come with a Prop 65 warning).
Pre JYM Ingredients Breakdown
What should a pre-workout contain?
For this Pre Jym workout review, I've put together the key ingredients you should look for in a powerful and effective supplement.
Here's how Pre Jym fares:
✓ Caffeine
✓ Beta Alanine
✓ Citrulline Malate
✓ Betaine Anhydrous
✘ L-Theanine
✘ Acetyl-L-Carnitine
✓ Black pepper extract (Bioperine)
✘ L-Arginine
As you can see—Pre Jym is not the most powerful of all pre-workouts, but with five out of eight of the most important ingredients—it performs to an average standard.
Pre JYM VS Other Pre Workouts
Let's use this Pre Jym workout review to see how it stacks up in three battles—Pre Jym vs C4, Pre Jym vs Pre Kaged, and Pre Jym vs 4 Gauge.
Pre Jym vs C4
While neither would be considered the best pre-workout supplement—Pre Jym is more powerful, with higher doses of caffeine, beta-alanine, and creatine. Plus, many of C4 ingredients are hidden away in a proprietary blend.
Pre Jym vs Pre Kaged
In many ways a very similar formulation between the two products. Like Pre Jym, Pre Kaged includes the possibly superfluous BCAAs. However, Pre Jym just remains the stronger one with a higher dose of creatine.
Pre Jym vs 4 Gauge
Hands down—4 Gauge is the winner. It has all the power of Pre Jym (without the wasted BCAAs)—but also packs in the essential pre-workout ingredients of l-theanine and l-carnitine that Pre Jym lacks. Plus, the caffeine content is a more sensible 150 mg.
Pre Jym Side Effects
As I've said in this Pre Jym workout review, cancer is an unlikely side effect. But some others have been reported. Here are the most common Jym pre workout side effects.
Insomnia
Upset stomach.
Agitated or nervous feeling.
Headaches
Nausea
Tingling
The majority of these side effects are likely to be caused by the caffeine content. However, the tingling feeling is associated with the inclusion of beta-alanine. This symptom, known as paresthesia, is annoying, but not dangerous.18
Pre Jym Before After Results
The idea is this.
Before you take a pre-workout you're feeling lethargic and drained—afterward, the pre-workout should energize, focus, and lead to a phenomenal training session.
This Pre Jym workout review has already looked at the efficacy of the ingredients, but is that mirrored in the real user experience? Here's what guys are saying.
"Pre-Jym has been a constant great performer."
Chef J
"It gives me just the right amount of lift before a workout."
Macy Deal
"Pre Jym continues to provide that extra boost needed to get you out of the door and into the gym."
P Slice
"Tastes bad…and it doesn't really give u that much energy… I still feel sleepy at the gym."
R Hon
"Did not make me feel energized at the gym. It actually made me irritable when I got home."
Stig Ma
"The Pre Jym Pineapple strawberry flavor is awful….tastes like baby vomit"
Sean
"Pre-Jym had little to no effect on me. I didn't feel any extra energy, or focus or pump."
Gerry
Overall, it appears that Pre Jym works well for some, but not for others.
Where to Buy Pre Jym?
If you wish to purchase Pre Jym workout, it can be obtained from Amazon, bodybuilding.com, and GNC.
Pre Jym Workout Review Conclusion
I started this Pre Jym workout review considering whether this new formulation was effective or caused cancer.
The answer to both is—no, not really.
Yes, it contains some well-proven ingredients, but it lacks the powerful theanine, arginine, and carnitine you would see in the best pre-workout supplements. And while it does contain the beneficial BCAAs—they're best taken after your workout as a separate supplement.
Furthermore, the customer testimonials are average at best. It's not a stand out product.
My advice is this.
To take your workouts to the max, choose one of the best pre-workouts on the market—that is, those that contain the potent ingredients I listed earlier in this Pre Jym workout review.
Pre Jym Workout Review FAQ
"How to Take Pre Jym?"
This pre-workout should be taken 30-45 minutes before your workouts, with one scoop (26.5 grams) being mixed with 12-32 ounces of water.
"How Much Does Pre Jym Cost?"
A tub of 780 grams currently costs $49.99.
"Is Pre Jym Safe?"
Yes.
Although, while there are some Jym pre workout side effects such as headaches, nausea, or itching—they're not serious.
"Can You Get Cancer Using Pre Jym?"
No more than driving your car or using a kettle.
It simply carries the Prop 65 warning as required in the state of California.
"Where Can You Buy Pre Jym?"
It's available from Amazon, GNC, and bodybuilding.com.
"Does Pre Jym Really Work?"
Pre Jym does contain some effective ingredients. Although, some are underdosed and it lacks some of the best pre-workout compounds. It works—just not very well.
"Is There a Money Back Guarantee?"
Currently, there's no money back guarantee that I could find for this Pre Jym workout review.
"How Long Do You Have to Take Pre Jym Before Seeing Results?"
Some guys feel results the first time they use it—others have experienced no effects at all.
"Do They Ship Worldwide?"
While worldwide shipping is available, some countries are excluded. Check before purchase.
"Who Is Jym Stoppani?"
Jim Stoppani is both the face and founder of Jym Supplement Science, the company behind Pre Jym.
References
1. https://www.ncbi.nlm.nih.gov/pubmed/12701817
2. https://www.ncbi.nlm.nih.gov/pubmed/12433852
3. https://www.ncbi.nlm.nih.gov/pubmed/12701815
4. https://www.ncbi.nlm.nih.gov/pmc/articles/PMC3374095/
5. https://www.ncbi.nlm.nih.gov/pmc/articles/PMC6042354/
6. https://jissn.biomedcentral.com/articles/10.1186/1550-2783-7-27
7. https://www.ncbi.nlm.nih.gov/pmc/articles/PMC5802914/
8. https://www.ncbi.nlm.nih.gov/pubmed/14599231
9. https://www.ncbi.nlm.nih.gov/pubmed/19882215/
10. https://www.ncbi.nlm.nih.gov/pubmed/21606874
11. https://www.ncbi.nlm.nih.gov/pubmed/23904096
12. https://www.ncbi.nlm.nih.gov/pubmed/1356551
13. https://www.ncbi.nlm.nih.gov/pubmed/10678121
14. https://www.ncbi.nlm.nih.gov/pmc/articles/PMC4947244/
15. https://www.ncbi.nlm.nih.gov/pmc/articles/PMC3634921/
16. https://oehha.ca.gov/proposition-65/general-info/proposition-65-plain-language
17. https://oehha.ca.gov/proposition-65/chemicals
18. https://www.ncbi.nlm.nih.gov/pmc/articles/PMC3491570/