Phenocal did not make it to the top 8 list of fat burners; See complete list here

Effectiveness
54%
Ingredients
55%
Value
50%
Pros
Cons
Contains some proven ingredients
Has a proprietary blend
Missing many key ingredients
Some ingredients likely under-dosed
The Phenocal fat burner by Pharmaxa Labs is a dietary supplement that promotes fat burning and weight loss.
If you're wondering if you should give this fat burner a try. This Phenocal review will fill you in so you can determine whether this product is a good choice for you or not.
Look:
The Phenocal fat burner contains some key ingredients for losing weight, but it's also MISSING some of the more popular components used by its competitors.
After looking at the ingredient list we can see that this supplement contains lots of ingredients with caffeine in, unfortunately, many of these do not have the doses clearly broken-down for everyone to see. We couldn't even find this information on the company website.
So when it comes to stimulants this fat burner may well contain too many. But more on that later.
Will This Fat Burner Work?
You probably ended up reading this article because you're looking for a dietary supplement that will help you lose some fat.
Here's the kicker:
A lot of people want to lose fat these days and believe me, it is NOT easy. That's why most people choose to use supplements for help. In turn, the fat-burning supplement market is crowded nowadays, and every product is advertised as being the best.
However, there are a lot of ineffective products on the market, and some of them are really just scams.
This is a problem for anyone who wants to find an effective product that won't harm their health whilst actually delivering the results they need to shed some fat.
As far as Phenocal is concerned, I can say that it isn't a scam product. Nor is it completely ineffective.
However, I believe that the company has got the formulation slightly wrong, some of the ingredients aren't right for a fat burner, and more importantly, they don't work for women.
Phenocal Fat Burner review: Who Is It For?
The Phenocal fat burner by Pharmaxa Labs is not for everyone.
In my opinion, Phenocal is not a good choice for someone who doesn't like stimulants. There's enough in here to pump up a horse.
Here's the deal.
The Phenocal fat burner is better suited for those who are looking for an energy boost before starting their training. As a result, I wouldn't recommend taking it every day of the week like with most fat burners.
As I said before, this product contains high doses of stimulants, but it's missing some important fat-burning ingredients too.
Just by looking at Phenocal's ingredients, I can tell its recipe is closer to those of pre-workout supplements than those of other top fat burners. But make no mistake, this product can act as a decent pre-workout supplement, so it's definitely not ineffective.
Let's take a look at its main ingredients:
Phenocal Ingredients
First of all… WARNING: Some of the ingredients are "hidden" behind a proprietary blend
One of the problems with proprietary blends is that you can't really tell how much of each ingredient you're actually getting. This particular diet pill has more than 16 ingredients, and all of them add up to 2230 mg.
Here's the kicker…
That's a lot of ingredients for only 2230 mg. This makes it very likely that at least some of the ingredients, if not all of them, will be under-dosed. Most likely that's why the makers failed to include the exact doses on the label.
Green Tea Leaf Powder
Green tea is a very good ingredient for fat-burning supplements, and you'll find it's included in most supplement recipes. Green tea contains a lot of antioxidants and other compounds that can be beneficial for your health.
One of the ingredients in green tea that will help you burn fat is caffeine. As you probably know by now, caffeine is a powerful stimulant that's been shown to aid in fat burning. Caffeine will also improve your exercise performance and it will give you the energy boost you need to work out. 1
You might be wondering what the green tea fuss is all about if its main active ingredient is caffeine.
Well, it turns out its most important ingredient is not caffeine, it's actually a complex of antioxidants called EGCG (or Epigallocatechin gallate if you like tongue twisters).
Now, the EGCG complex is known to boost your metabolism, and it stimulates both weight loss and weight maintenance. 2
Having a higher metabolism is very helpful when you're trying to lose fat because it will increase your body's energy consumption, even if you're not engaged in physical activity.
Wow, the green tea leaf powder is really something, isn't it?
The bottom line is…
The green tea leaf powder is a good ingredient but unfortunately, we don't know how much is in Phenocal. I never make a habit of recommending products that don't include the precise doses on the packaging.
Glucomannan
Glucomannan is one of the ingredients often included in many of the best weight-loss supplements that actually work, and I'm glad I found it in Phenocal's formula.
It is a dietary fiber that has an exceptional ability to absorb water. When we consume this ingredient the fiber will absorb water and increase in size. 3 This helps us feel less hungry and stops us from overeating.
And it gets better.
The glucomannan feeds the friendly bacteria in our guts and helps them produce butyrate, a fatty acid that prevents fat gain. 4
Cocoa Extract
Cocoa extract is only really included in fat burners for one reason.
You guessed it…
It includes a high amount of stimulants.
But there is a downside to this. People who drink a lot of coffee build up a complete tolerance to the fat-burning benefits. This will nullify all of the caffeine's effects except one – the anti-sleep effect.
If you want to benefit from ingredients like Cocoa you will need to keep stopping and starting to give your body a break. We think there are easier and more convenient ways to lose weight.
Apart from stimulants, the cocoa extract contains flavonols and epicatechin that will increase the blood flow and the brain's oxygenation. These compounds have no effect whatsoever on the body fat. 5
Green Tea powder Extract
Are you having a deja-vu?
We already covered Green Tea, haven't we?
Well, we did. But the previous ingredient was a green tea leaf powder whereas this is a green tea extract.
You might be wondering if there's a difference between the two.
As a matter of fact, there are some differences between them. First of all, the green tea extract is the better ingredient because it contains more EGCG than the leaf powder. Second, the leaf powder takes up more space than the extract but it's less effective, so the manufacturer might have used it as a main ingredient in the proprietary blend just to add weight to it.
All in all, we think it's overkill using two types of Green Tea. This most likely means that Phenocal is wasting space in its capsules, they could easily have included an effective appetite suppressant like Cayenne pepper instead.
The following ingredients might have no effect at all:
Biotin
Biotin is part of the vitamin B family, and it's often used to stimulate hair growth or to improve the cognitive function. As far as I know, there are no peer-reviewed studies that recommend biotin as a fat-loss supplement. In fact from what I've read our bodies have bucket-loads of biotin already, so there's no need for it in Phenocal. Also, biotin might actually encourage the growth of body hair, not ideal if you're a woman.
Fucoxanthin
Fucoxanthin is a carotenoid that might reduce inflammation and promote the healthy functioning of the liver, but it shows little to no promise as a fat loss supplement. However, people who ingested large amounts of fucoxanthin experienced headaches, gastric problems, and diarrhea. Probably not the recommended way to lose weight.
Folic Acid
Folic acid is effective for the treatment of kidney and blood diseases. However, there is no proof that folic acid can be helpful when we're trying to lose weight or shed fat.
Phenocal Fat Burner: Does It Work To Lose Fat?
I'm not going to say that Phenocal has zero fat-burning effect, and here's why.
Since most of its ingredients contain energy-boosting compounds, it's very likely you will shed at least a small bit of weight when you take it.
But to be honest…
I believe that the high caffeine content in Phenocal makes it a better pre-workout supplement than a fat-burning one. In fact, Phenocal's main effect is that of a stimulant. The fat-burning effect is only an afterthought.
How Do Users Review The Phenocal Fat Burner?
I took a look at the Phenocal fat burner reviews people wrote on forums and here's what I found out.
"Took as instructed. Into the third week and I have yet to lose any weight. Feel more energetic, though."
Well, of course, the customer had more energy. With the amount of caffeine contained, I'm surprised people are not complaining about it.
"After three weeks of taking the pills I didn't notice a significant difference in my appetite or energy levels"
Conclusion From The Phenocal Fat Burner Reviews
Most customers experienced an increase in their energy levels, but unfortunately, not all of them experienced any fat-burning effects.
Since Phenocal provides a good energy boost, you can use it as a pre-workout supplement with good results.
Word to the wise though, if you're female then this supplement may well include too many stimulants for you to take it comfortably over the long term.
What are the side effects of Phenocal?
Typically, only 200 mg of caffeine is used for fat-burning supplements. Phenocal contains both cocoa and two types of green tea, so the caffeine is likely to be overdosed.
Caffeine – Too much caffeine can cause insomnia, nervousness, muscle tremors, and an upset stomach
Fucoxanthin – Fucoxanthin consumption can lead to diarrhea, gastric problems, and headaches.
FAQ's
Where Can You Buy The Phenocal Fat Burner By Pharmaxa Labs?
You can buy the Phenocal fat burner directly from the manufacturer's website, you can also buy it on Amazon and Ebay but not on GNC. .
What is the best diet pill?
Phenocal is a run of the mill diet pill but it's not the best female fat burner. Many customers are often curious about which product is more effective when it comes to Phenocal Vs Leptigen.
If you want my honest answer then neither is my favorite. However, there are some diet pills that have caught my attention and that I recommend using.
I reveal them in my: Ultimate Guide to Fat Burners and Diet Pills
References:
https://pubmed.ncbi.nlm.nih.gov/23235664/
https://www.ncbi.nlm.nih.gov/pmc/articles/PMC3892933/
https://pubmed.ncbi.nlm.nih.gov/30335479/
Best For Bulking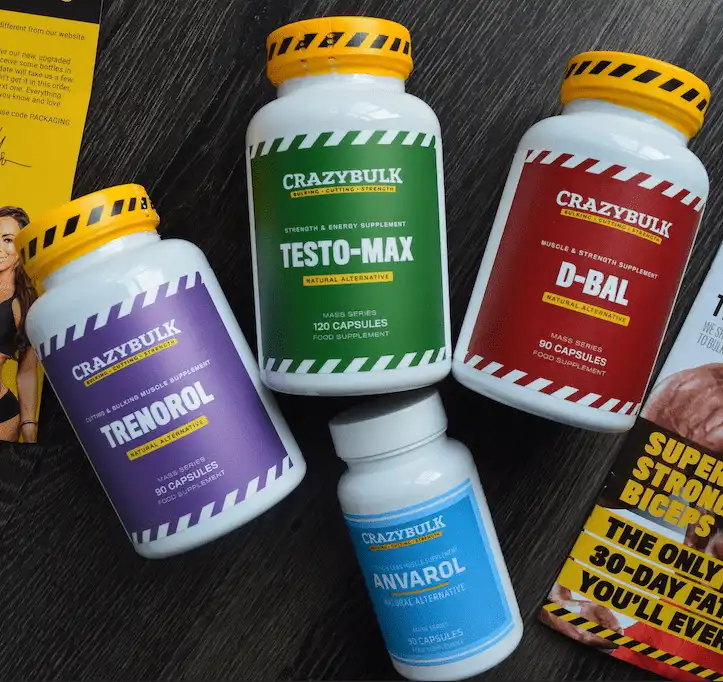 Testosterone Booster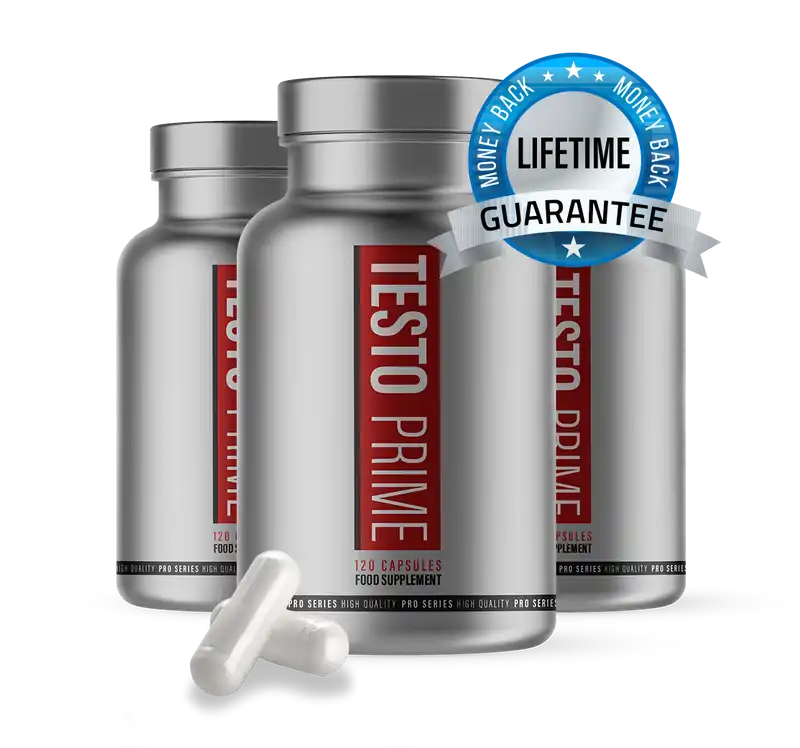 Best Cutting Stack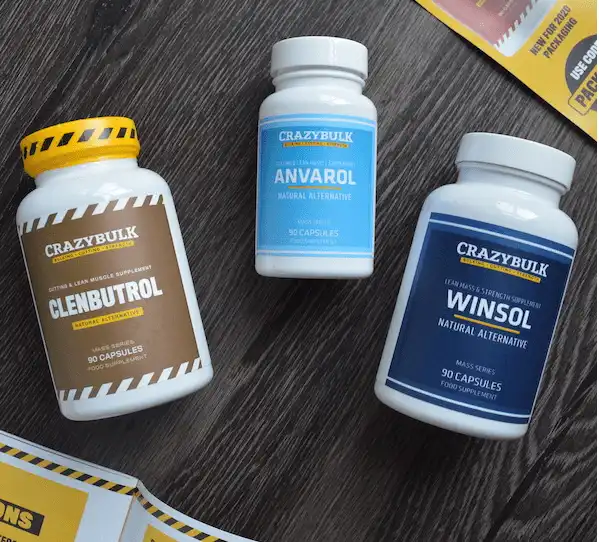 Best Legal SARMs