Welcome to the delightful world of homemade, healthy frozen treats.
If you're looking to satisfy your sweet tooth without derailing your fitness goals, you've come to the right place.
Best For Bulking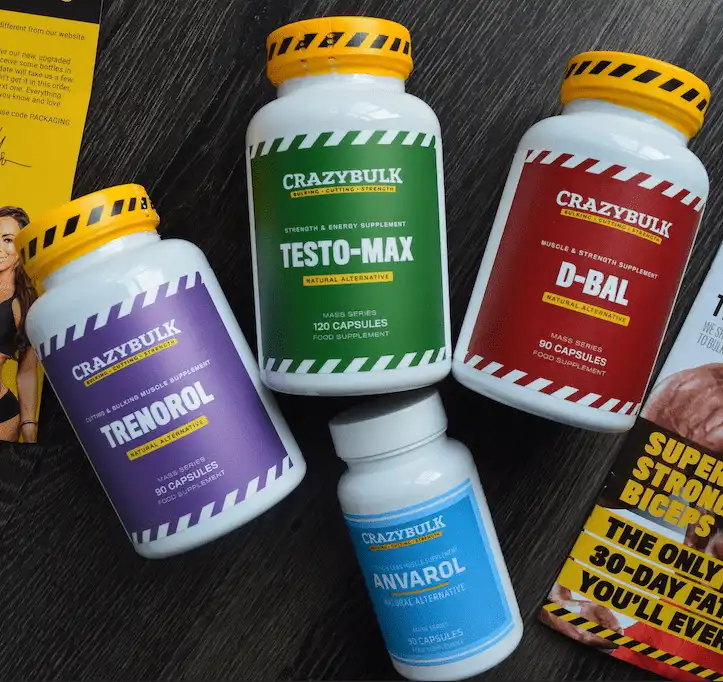 Our Peanut Butter Cup Protein Ice Cream recipe is a dream come true for every fitness enthusiast with a penchant for dessert.
This recipe integrates the irresistible flavors of a peanut butter cup into a nutritious protein-rich ice cream, offering a guilt-free indulgence that doesn't compromise on taste.
Dive in and discover a new favorite dessert that complements your healthy lifestyle.
Why I Love This Recipe
Ever since my journey to healthier living began, I've had a love-hate relationship with desserts.
The battle between my sweet tooth and my fitness goals seemed relentless until I discovered the Peanut Butter Cup Protein Ice Cream recipe.
This was a game-changer!
Suddenly, I had a dessert option that not only satisfied my cravings but also aligned with my dietary targets.
The high protein content helped me stay satiated for longer and curbed my frequent snacking habits, thus assisting in my weight loss journey.
We Recommend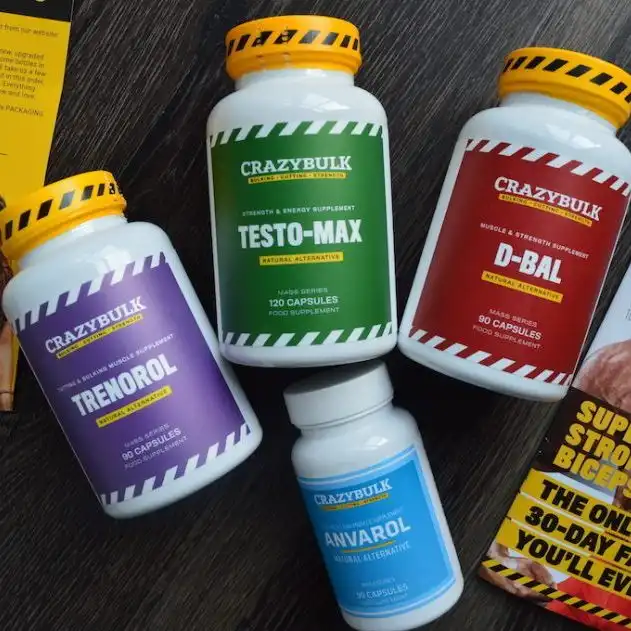 Moreover, incorporating this dessert into my diet didn't mean compromising on taste.
Each spoonful is a burst of creamy peanut butter goodness that leaves a delightful aftertaste.
This homemade ice cream recipe has since been my go-to dessert, helping me maintain a balanced diet while I continue to savor the flavors I love.
This recipe isn't just a dessert, it's a testament to the fact that a journey towards health doesn't have to be devoid of indulgence.
Ingredients
To whip up your batch of homemade protein Ice Cream, you'll need the following ingredients:
1 cup of unsweetened Almond Milk
2 scoops of Chocolate Protein Powder
2 tablespoons of Natural Peanut Butter
1 tablespoon of Unsweetened Cocoa Powder
1-2 tablespoons of Sweetener of choice (Stevia, Erythritol, etc.)
1/2 teaspoon of Xanthan Gum (for creaminess) (you can skip this)
1/4 cup of Chopped Dark Chocolate or Sugar-Free Chocolate Chips
A pinch of Salt
Remember, the key to a perfect Peanut Butter Cup Protein Ice Cream lies in the quality of your ingredients. Therefore, choose the best and enjoy a guilt-free dessert that is as nutritious as it is delicious.
Preparation Steps
Follow these steps to make your delicious Peanut Butter Cup Protein Ice Cream:
Mix the Dry Ingredients: In a medium-sized bowl, combine the chocolate protein powder, unsweetened cocoa powder, sweetener of choice, xanthan gum (if using), and a pinch of salt. Mix well until all the dry ingredients are evenly distributed.
Add the Peanut Butter: Incorporate the natural peanut butter into the mixture of dry ingredients. Stir well until you get a consistent texture.
Blend with Almond Milk: Pour the unsweetened almond milk into a blender, followed by the peanut butter and dry ingredients mixture. Blend until the mixture is smooth and creamy.
Add the Chocolate: If you're using chopped dark chocolate or sugar-free chocolate chips, add them to the blender and pulse a few times to mix them into the ice cream base. Ensure you don't over-blend; you want to have small chunks of chocolate in your ice cream for that authentic peanut butter cup experience.
Freeze the Mixture: Pour the ice cream mixture into a freezer-safe container. Cover it tightly and place it in the freezer. For the best texture, stir the ice cream every 30 minutes for the first 2 hours to prevent ice crystals from forming.
Serve: After the ice cream has fully frozen (usually in about 4 hours), take it out of the freezer and let it sit at room temperature for a few minutes to soften before serving. Enjoy your homemade Peanut Butter Cup Protein Ice Cream!
Remember, patience is the key to achieving the perfect consistency.
Don't rush the freezing process; good things take time.
Enjoy the process and, more importantly, the result – a healthy, protein-packed dessert that doesn't skimp on flavor.
Tips and Tricks for Perfect Peanut Butter Cup Protein Ice Cream
To elevate your Peanut Butter Cup Protein Ice Cream experience, here are some tips and tricks to keep in mind:
Quality of Ingredients: Utilize high-quality, fresh ingredients. The taste of your ice cream is directly influenced by the quality of the items you use. Opt for organic and preservative-free options wherever possible.
Blending: Ensure all ingredients are thoroughly blended. This step is crucial in achieving a smooth, creamy texture. It's worth spending a few extra minutes on this for a better outcome.
Freezing: Stir the mixture every 30 minutes for the first 2 hours of freezing. This will prevent the formation of large ice crystals, resulting in a smoother texture.
Serving: Let the ice cream sit at room temperature for a few minutes before serving. This will make it easier to scoop and enhance its creaminess.
Experiment with Toppings: Feel free to get creative with your toppings. Sprinkle some chopped nuts, drizzle a little extra peanut butter, or add some fresh berries for an additional burst of flavor.
Making the perfect Peanut Butter Cup Protein Ice Cream may require some trial and error, but with these tips, you're one step closer to creating a delicious and healthy dessert that you can enjoy guilt-free.
Storing and Serving Suggestions
When it comes to storing your Peanut Butter Cup Protein Ice Cream, it's essential to keep it in an airtight, freezer-safe container.
This will help maintain its freshness and prevent the formation of ice crystals.
It can typically last for up to 2 weeks, but the fresher it is, the better it tastes, so aim to consume within a week of making it.
When you're ready to serve your protein ice cream, remove it from the freezer and let it sit at room temperature for a few minutes.
This improves its scoop-ability and enhances the creaminess of the texture. Use an ice cream scoop for uniform and appealing servings.
For an extra layer of indulgence, consider serving your Peanut Butter Cup Protein Ice Cream in a low-carb, gluten-free waffle cone or bowl.
Best Cutting Stack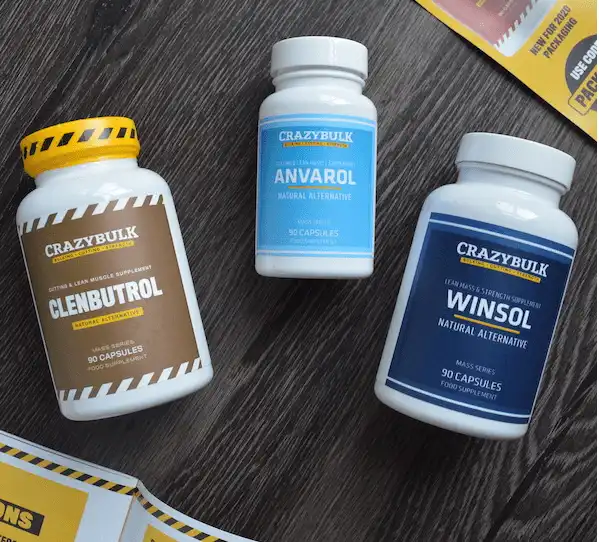 You could also top it with extra pieces of peanut butter cups, a sprinkle of cocoa powder, or a drizzle of sugar-free chocolate syrup.
Remember, the beauty of this ice cream lies in its versatility.
Feel free to experiment with different combinations and find your perfect serving suggestion.
Enjoy your guilt-free treat!
Frequently Asked Questions (FAQs)
1. Can I use regular milk instead of almond milk in the Peanut Butter Cup Protein Ice Cream recipe?
Yes, you can substitute almond milk with regular milk. However, this might alter the nutritional content.
2. I don't have protein powder. Can I still make this ice cream?
While this recipe is designed for protein powder, you can omit it. However, this will lead to a reduction in the protein content.
3. Can I replace the sweetener with regular sugar?
Yes, you can use regular sugar. But remember, using sugar instead of a low-calorie sweetener may increase the overall calorie content of the ice cream.
4. How important is it to stir the ice cream mixture every 30 minutes during freezing?
It's a crucial step if you want to achieve a smoother texture. Stirring prevents the formation of large ice crystals in the ice cream.
5. Can I make this recipe without xanthan gum?
Yes, you can skip the xanthan gum. It's added to enhance creaminess, but the ice cream will still be delicious without it. Try frozen bananas instead for creaminess.
6. Can I use another type of nut butter instead of peanut butter?
Yes, feel free to substitute with almond butter, cashew butter, or any other nut butter of your choice, keeping in mind each will impart a different flavor to the ice cream.
Remember, the ultimate goal is to make a dessert that suits your taste preferences and dietary requirements. So, don't hesitate to experiment and tweak the Peanut Butter Cup Protein Ice Cream recipe to your liking.