When we think of Norway, the first things that might come to mind are its breathtaking fjords, the Northern Lights, and perhaps even Viking history.
However, for those in the bodybuilding community, Norway has introduced a new sensation: Ole Kristian Vaaga.
Best For Bulking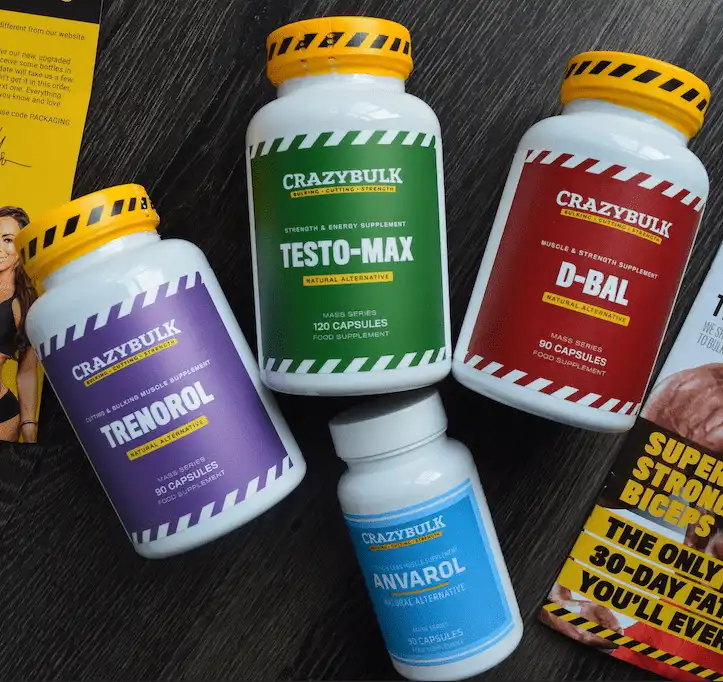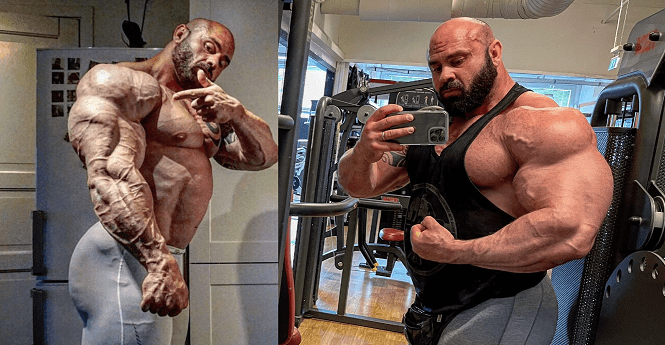 His immense size and raw strength have rapidly made him a topic of discussion among bodybuilding enthusiasts globally.
Here's a closer look at the Norwegian giant who has been aptly nicknamed "The Norwegian Hulk."
Profile Stats:
Country: Norway
Birthdate: 1986 (37 years old)
Height: 177 cm / 5'8"
Competition Weight: Around 240 lbs
Off-Season Weight: 287 lbs
Physical Attributes:
Vaaga boasts an impressive chest measurement of 55 inches and arms that are a staggering 23.5 inches.
These statistics are not just impressive for a Norwegian IFBB pro bodybuilder but on a global scale.
His arms, for instance, are comparable to what bodybuilding legend Ronnie Coleman had during his off-season.
Given these stats, it's no wonder Vaaga has one of the most talked-about arm sizes in the bodybuilding community.
Personal Life:
Apart from his incredible physique, Vaaga leads a seemingly normal life.
He is a loving husband and a father to two children. They reside in Norway, where Ole works as an engineer in the oil and gas industry.
We Recommend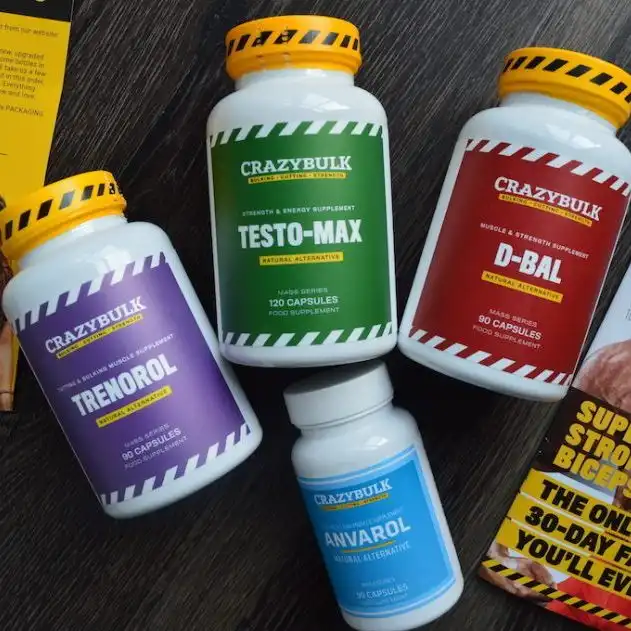 The balancing act of maintaining a regular job while nurturing a body of such magnitude is commendable.
Career Highlights:
While Vaaga has graced the stage of bodybuilding competitions, he's yet to clinch a title.
However, given his immense size and potential, many believe it's only a matter of time before he becomes a champion.
His stature and power have also caught the attention of powerlifting phenom Larry Wheels.
In a video feature, Wheels went on record to describe Vaaga as "the strongest bodybuilder he has ever seen."
During this particular video, Ole performed a formidable 5 reps of 300 kg, although he experienced a strain that he believed held him back.
On his own, Vaaga has achieved a 350 kg deadlift for 3 reps, showcasing not just size but immense strength.
Diet and Nutrition:
Vaaga's daily intake is as colossal as his physique.
During bulking phases, he consumes around 7,000 calories, with a fondness for salmon.
His supplement stack includes BCAAs, Multivitamins, Pre-Workout, and Omega.
Ole's diet is a testament to disciplined bodybuilding nutrition, with staples like beef, chicken, fish, rice, sweet potatoes, and an assortment of vegetables.
Efficient in his approach, he often cooks in bulk, meal prepping for subsequent days.
The Comparison to Rich Piana:
In terms of sheer size and dedication to the sport, Ole Kristian Vaaga has often been compared to the late Rich Piana.
Both bodybuilders have showcased physiques that push the boundaries of what's deemed possible, and their love for the sport is evident in their dedication to training and nutrition.
In Conclusion:
Ole Kristian Vaaga is not just another bodybuilder.
He embodies what's possible with dedication, discipline, and a love for the sport. His stature, reminiscent of bodybuilding legends, combined with his Herculean strength, makes him a standout figure in the world of bodybuilding.
While he might be named "The Norwegian Hulk," it's clear that Vaaga's reputation and influence extend well beyond Norway's borders.