Claiming to be "clinically dosed", it sounds like a supplement that has the goods to promote impressive performance enhancement—this Outlift Pre Workout review will put it under serious scrutiny.
When you select your pre-workout, there are two essential characteristics which ensure you're getting the best on the market—the right ingredients and in the correct doses. The problem is, finding one that satisfies both is tough, right?
Best For Bulking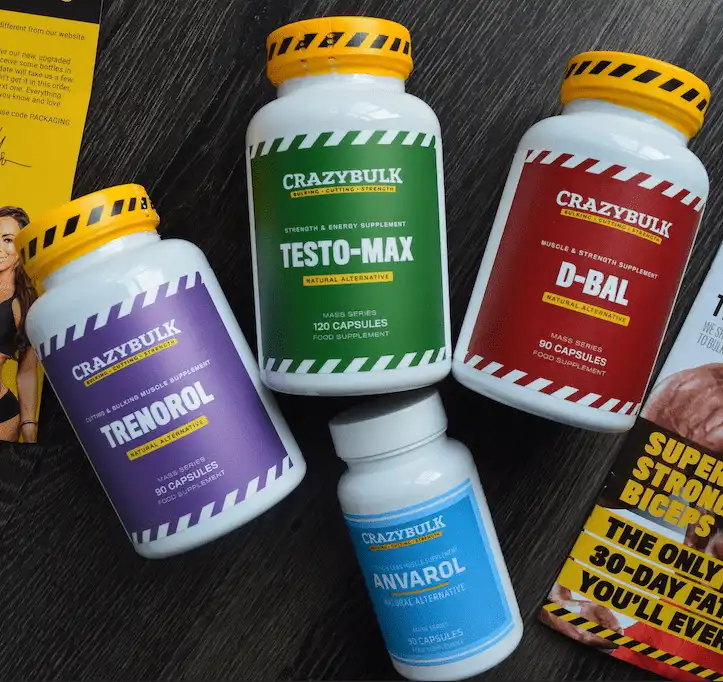 I know you're with me on that.
When scientifically proven ingredients meet effective dosing—workouts are taken to a whole new level. Stamina is increased, power seems almost superhuman, and recovery times rapidly reduce.
This Outlift Pre Workout review examines its formula, working processes, and whether it delivers real results. Trust me, this article is a real eye-opener.
Outlift Pre Workout Review
The first factor we need to look at in this Outlift Pre Workout review is the company behind the supplement.
Outlift is made by Nutrex Research. This company, founded back in 2002, claims to be the first supplement manufacturer to introduce liquid capsules to the nutritional market. Its aim is to bring "cutting-edge" products to the training community.
Based in Florida, it has numerous IFBB (International Federation of Bodybuilding and Fitness) professionals backing its products—including Larissa Reis and Gerardo Gabriel.
Outlift is the company's flagship pre-workout supplement. Just a quick warning, this is not an Outlift Concentrate Pre Workout review—that's a different product.
Supplied in powder form, it's consumed 30 minutes before the commencement of workouts with the target of improving training performance.
The guys behind this pre-workout claim that it:
Contains ingredients that are all clinically dosed.
Uses a formula which is backed by science.
Will provide maximum performance returns.
Enhances muscle pumps, improves recovery times and lowers fatigue.
Boosts training intensity, mental focus, and energy levels.
Includes no artificial colors or sugar.
Has been tested independently for banned substances.
They're the promised results—the next part of this Nutrex Research Outlift Pre Workout review examines how it functions within the body.
We Recommend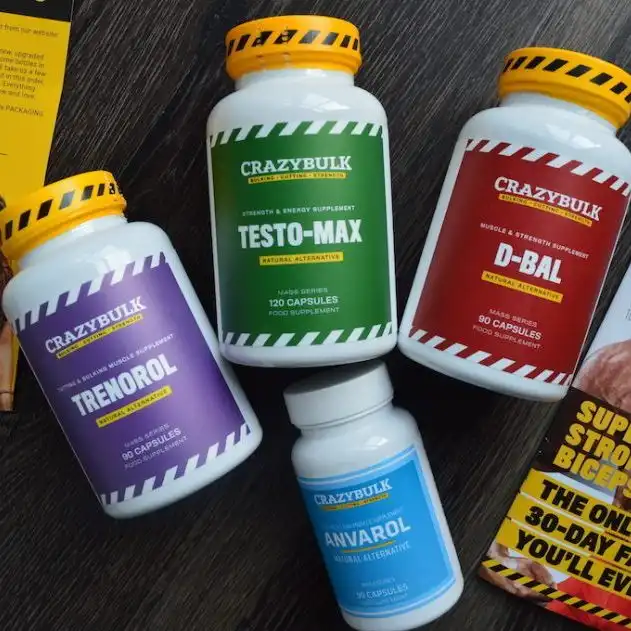 How Does Outlift Pre Workout Work?
By examining the ingredients and researching the manufacturer's claims for this Outlift Pre Workout review—here are its main physiological processes.
Boosts Blood Flow
Ingredients within Outlift can improve blood delivery to the body's tissues. In doing so, muscle oxygenation is raised which can elevate stamina, heighten endurance, and promote muscle growth.
Furthermore, the more blood that pumps into the muscles, the more impressive pumps you'll witness at the end of your sets.
Inhibits Lactic Acid Production
Intense resistance training reduces oxygen availability. As this occurs, the muscle's pH lowers leading to lactic acid production and acidosis.1
This results in muscle fatigue, pain, soreness, and failure. Meaning that your sets are cut short. Compounds within Outlift can inhibit lactic acid, allowing you to work longer.
Restores Muscle Fuel
Lifting weights mean the muscles are forced to contract. The fuel behind this process is ATP (adenosine triphosphate). But, with each rep, these stores of fuel are depleted. As they diminish, the lifts become harder until ultimately you can train no more..2
Ingredients within Outlift have been included to raise ATP levels—allowing the muscles to work for longer—boosting endurance and pushing the muscles harder for greater mass.
Creating an Anabolic State
For muscles to build, certain factors need to be met to promote anabolism. Such as calorie surplus, positive nitrogen balance, and activation of the mTOR (mammalian target of rapamycin) pathway.3
Outlift is designed to put the body into this position during training to maximize muscle-building effects.
Elevating Focus and Energy
Compounds within Outlift are included to increase both mental and physical energy.
In doing so, stamina is increased and determination is elevated. Allowing you to push through to the end of your sets.
Outlift Pre Workout Ingredients
The first thing to notice regarding the ingredients in this Outlift Pre Workout Review is that all are quantified. Nothing is hidden in proprietary blends.
Here are the functions of the 10 active compounds in Outlift.
Citrulline Malate
This ingredient promotes the production of nitric oxide (NO). Within the body, NO works as a vasodilator. It opens up the blood vessels allowing increased volumes of oxygenated blood to reach the muscles.4
For the bodybuilder, this has two main effects. Firstly, it elevates performance by replenishing oxygen stores. Secondly, as the muscles are gorged with blood, pumps are increased.
Beta Alanine (as Carnosyn)
Ingesting beta-alanine boosts the production of carnosine—an ingredient which can act to negate the muscle-killing lactic acid.5
Best Cutting Stack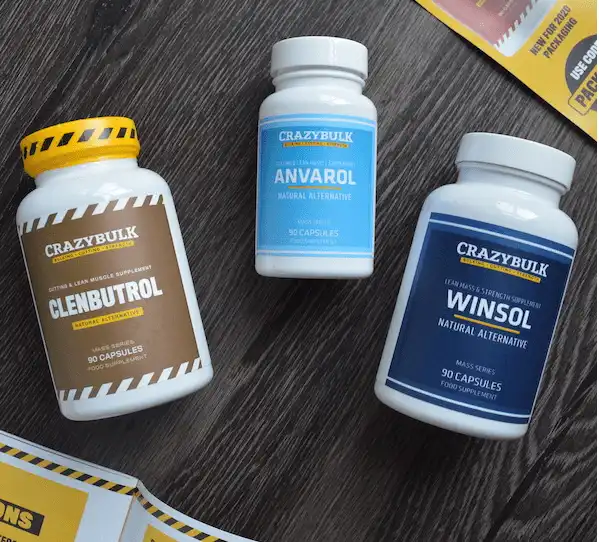 Hence, you can work harder and longer without the muscles succumbing to fatigue and failure.6
Creatine Monohydrate (as Creapure)
A substance which heightens the availability of ATP, the powerhouse behind muscle contractions.7
The greater your ATP stores, the longer you can workout until exhaustion sets in.
Leucine, Isoleucine, and Valine
These three amino acids are known as BCAAs (branched-chain amino acids).
Research has indicated that they can promote muscle growth, raise endurance, and reduce recovery time.8
Caffeine Anhydrous
It's probably no surprise to read in this Outlift by Nutrex Research review that caffeine is included.
As a potent stimulant, not only can this compound boost energy and drive, it's also a known cognitive enhancer.9
N-Acetyl-L-Tyrosine
An amino acid which research has shown can elevate mental capacity and focus. Thus allowing you to concentrate fully on your workouts—not distracted by life outside the gym.10
Taurine
While often regarded as a stimulant (as it's included in many energy drinks)—it's not.
Instead, this ingredient is often found in pre-workouts as it can offset the unwanted side effects that caffeine can promote.11
Bioperine
An extract from black pepper which has the effect of:
Improving the absorption of the other ingredients.12
Elevating mood and focus.13
Lowering inflammation improving recovery time.14
Boosting carbohydrate use and the metabolic rate to increase fat loss.15
Outlift Pre Workout Review Ingredients Breakdown
So far in this clinical Outlift Pre Workout review, you're probably thinking—yeah, doesn't sound too bad.
To be fair, the 10 ingredients all have scientific backing for improving training. Yet, does it deserve to be ranked among the really potent performance enhancers? That is, will it take workouts to stratospheric proportions?
To put it to the test, I've formulated an ingredient checklist. These are the most effective known resistance exercise boosters—and should be included in any pre-workout that wants to be known as one of the best.
Here's how Outlift Pre Workout measures up:
✓Caffeine
✓Beta Alanine
✓Citrulline Malate
✘Betaine Anhydrous
✘L-Theanine
✘Acetyl-L-Carnitine
✓Black pepper extract (Bioperine)
With just four of the eight most effective ingredients, Outlift Pre Workout now doesn't appear so impressive.
Let me give it some credit. The proven compounds it does contain are all at powerful levels. When the guys behind it said it contains clinical doses (i.e. that is, quantities that have proven to be effective)—they weren't lying.
The issue is, instead of utilizing all the best ingredients, they've gone down the route of including lesser compounds.
Here's what I'm talking about:
Creatine—it's generally believed that creatine should be taken daily, and with seven days of hefty pre-loading for maximum effects. Not taken just on training days.16
BCAAs—you're probably consuming sufficient BCAAs with your protein intake—plus it appears these amino acids perform better consumed after exercise, not before.17
Tyrosine—while a proven focus builder, it can have stimulant effects which on top of the caffeine content could be too intense—theanine offers a stim-free alternative.18
However, there's one final observation in this Outlift Pre Workout Review ingredients breakdown. The caffeine content, while effective, is massive—leading to some possible Outlift pre workout side effects, explored next.
Outlift Pre Workout Side Effects
All the ingredients in this supplement are natural—there are no lab-created synthetics that will cause serious health issues.
However, as mentioned, the caffeine dose is high at 350 mg. A sensible and effective quantity, seen in the best pre-workouts, is around 150-200 mg.
This hefty caffeine load in Outlift Pre Workout is likely to induce side effects, even in guys with a high tolerance. This may include headaches, nausea, diarrhea, stomach pain, agitation, the "jitters", and irritability.
These reactions have been seen by users of both Outlift and Outlift Concentrate Pre Workout.
Furthermore, beta-alanine is known to cause a "tingling" feeling. While completely safe, it's a weird experience and may deter some users.19
Outlift Pre Workout Before After Results
At the beginning of this Outlift Pre Workout review, I promised to expose the results guys have experienced from using this supplement.
Hence, below are genuine testimonials of bodybuilders who have tried Outlift as a performance enhancer.
"This definitely works and pumps you through tough workouts, but the crash afterward is just painful."
T Alam
"I enjoyed the product but the potency could have been stronger."
AC
"I did not feel like this gave me any extra energy. It made my skin tingle which was a weird feeling. Didn't notice anything extra in the workout."
SO Razy
"This product is trash. No focus no stamina no extra anything."
Brian M
"I took it at 6pm…but couldn't get to sleep until around 4 am…even a self-proclaimed caffeine-addict as myself had major trouble with this".
V Buy
"It's ok I suppose. Bit of a buzz but nothing that improved my lifts. Had better pre-workouts. Plus gives you a phenomenal headache and an awful belly."
M Gently
The general consensus appears to be that it may provide a small energy boost, but that's at the expense of some serious caffeine side effects.
Where to Buy Outlift Pre Workout?
If this Outlift Pre Workout review has convinced you to try it—it can be purchased from the official Nutrex Research website, bodybuilding.com, and the Outlift Pre Workout Amazon page.
Outlift Pre Workout Review Conclusion
The biggest praise I can give this supplement is that it isn't awful—I've seen much worse.
As this Outlift Pre Workout review has indicated, it does contain four of the best performance enhancing ingredients and in effective doses.
The main issue is, the remainder of the product is packed with compounds which, although powerful bodybuilding tools, don't belong in a pre-workout. Creatine and BCAAs are immense ingredients—but should be consumed daily, not just before training.
What's more, the mighty 350 mg of caffeine concerns me a little. Yeah, you're gonna get a buzz, but you're equally likely to get a pounding headache and suffer a massive crash. No amount of taurine can offset that dose.
The bottom line.
It's ok, but far from the best. If you want the ultimate in performance-enhancing supplements seek out a product including the eight ingredients from my checklist. It's the only way to take training to the max.
Outlift Pre Workout Review FAQ
"How to Take Outlift Pre Workout?"
Mix one scoop of the powder with 8-12 ounces of cold water and consume 30 minutes before your workout.
Don't use more than one serving per day, and take at least 5 hours before bedtime.
"How Much Does Outlift Pre Workout Cost?"
One 506 gram container (20 servings) costs $19.99 when purchased from the official Nutrex Research website.
"Is Outlift Pre Workout Safe?"
All the ingredients in Outlift Pre Workout are natural and shouldn't cause serious health issues.
However, with a large dose of caffeine (350 mg)—it's likely that this will induce unwanted side effects such as headaches, insomnia, and stomach upsets.
"Where Can You Buy Outlift Pre Workout?"
This supplement can be purchased from the official Nutrex Research website, bodybuilding.com, and Amazon.
The many Outlift Pre Workout Miami Vice review and Fruit Punch reviews indicate these are the most popular flavors.
"Does Outlift Pre Workout Really Work?"
With high doses of caffeine and citrulline, this supplement may promote some training benefits. However, lacking in so many other key pre-workout ingredients, it's far from the most potent on the market.
Furthermore, read any Outlift or Nutrex Outlift Concentrate review from users, and you'll discover the results appear very disappointing.
"Is There a Money Back Guarantee?"
If the product is returned unopened within 30 days of purchase, a refund will be issued. If the supplement has been opened and/or used—it must be delivered back to the manufacturer within 15 days.
"How Long Do You Have to Take Outlift Pre Workout Before Seeing Results?"
Some guys have witnessed improvements in energy and focus in just a few days—but the benefits appear small.
Even long-term users have found that there are much more potent pre-workouts on the market.
"Do They Ship Worldwide?"
Currently, it appears that Nutrex Research only delivers within the USA. Other third-party vendors may ship to other areas.
References
1. https://www.ncbi.nlm.nih.gov/books/NBK470202/
2. https://pubchem.ncbi.nlm.nih.gov/compound/Adenosine_triphosphate
3. https://www.ncbi.nlm.nih.gov/pmc/articles/PMC5394987/
4. https://www.ncbi.nlm.nih.gov/pmc/articles/PMC6073798/
5. https://www.ncbi.nlm.nih.gov/pubmed/17690198
6. https://www.ncbi.nlm.nih.gov/pmc/articles/PMC3374095/
7. https://www.ncbi.nlm.nih.gov/pubmed/12701817
8. https://www.ncbi.nlm.nih.gov/pubmed/16365096
9. https://www.ncbi.nlm.nih.gov/pubmed/1356551
10. https://www.ncbi.nlm.nih.gov/pmc/articles/PMC6084775/
11. https://www.ncbi.nlm.nih.gov/pubmed/24615238
12. https://www.ncbi.nlm.nih.gov/pmc/articles/PMC3918523/
13. https://www.ncbi.nlm.nih.gov/pubmed/17701559
14. https://www.ncbi.nlm.nih.gov/pubmed/22535397
15. https://www.ncbi.nlm.nih.gov/pmc/articles/PMC5496355/
16. https://www.ncbi.nlm.nih.gov/pmc/articles/PMC3407788/
17. https://www.ncbi.nlm.nih.gov/pmc/articles/PMC5852800/
18. https://www.ncbi.nlm.nih.gov/pmc/articles/PMC4271648/
19. https://www.ncbi.nlm.nih.gov/pmc/articles/PMC3491570/