Originally, bodybuilding was all about the optimal muscular development capable of the human body, however as time progressed, a subculture of bodybuilding emerged.
One that was not necessarily based around just the building pure mass, but instead building mass in such a way that creates an aesthetically appealing physique, with much more emphasis on rations, proportion and symmetry.
Some would call "Zyzz" the father of this subculture, bringing it to the mainstream with the backing of his charismatic personality, inspiring millions through his social media following.
Zyzz
Zyzz, aka Aziz Shavershian was an Australian bodybuilder with one of the most charismatic, entertaining and funny personalities this world has ever seen. He rocketed to become an internet sensation, inspiring millions. He sadly passed away back in 2011 at the young age of 22, however his legacy still lives on and still to this day he is inspiring people to lead a better, healthier and more enjoyable lifestyle.
Steve Cook
Optimum Nutrition, Gymshark and Bodybuilding.com sponsored athlete, Steve is one of, if not THE biggest name in the industry right now! Not only does he have an amazing physique that earned him a placing at one of the Mr. Olympia competitions, but he is also one of the nicest guys out there in the industry! This would explain his HUGE following on social media. Millions look up to and aspire to be like Steve.
Jeff Seid
If you've heard of zyzz, you'ev probably heard of Jeff too… The youngest IFBB pro in history Jeff has a bright future ahead of him, constantly improving and even graced the Olympia stage in 2016, however unfortunately he didn't place, he definitely still held his own with the best in the world!
Helmut Strebl
Helmut Streble, fitness model, without doubt has am mainly aesthetic physique, not just for someone of his age, but in general! He started his fitness journey at 16, maintains a ridiculous level of shreds, comes down to the 4% body fat region for competitions and continuously challenges his limits in terms of fitness!! Definitely middle age male goals!!!
Jaco De Bruyn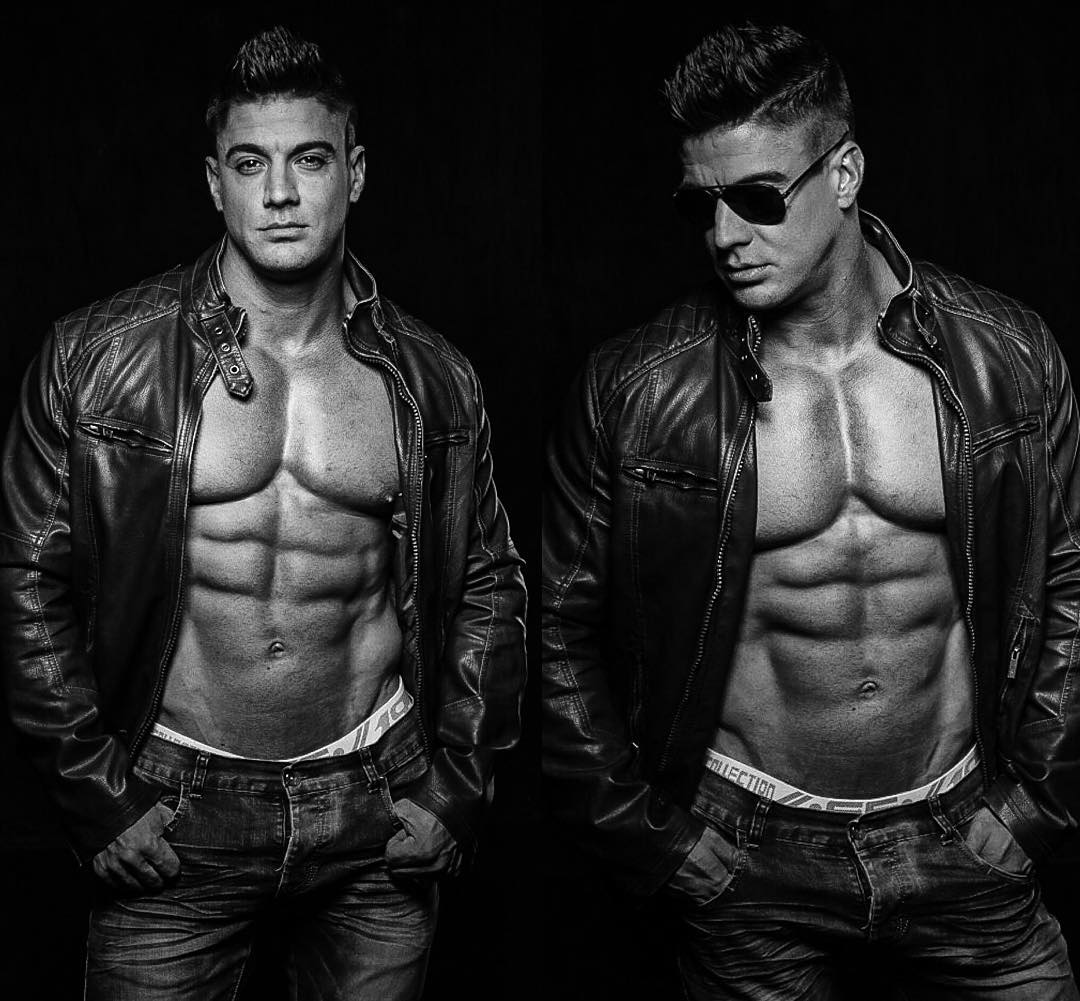 This majestic South African's fitness modelling career has taken him to every major continent on the planet. His physique is definitely up there with the best in the world, standing at 6'0″ and 190lbs shredded!
Rob Riches
Fitness model, competitor and YouTuber, is there anything this guy can't do??? He maintains an impressive, lean physique year round! If you want to see more of him you can head over to his website or just type his name into YouTube!
Lazar Angelov
With probably the most alpha beard we've ever seen, Lazar Angeov is redound for what some would claim are "perfect abs"! The Bulgarian used to play basketball, then went onto join the military and then ultimately ended up in the industry where his true passion lies… Fitness.
Greg Plitt
The successful fitness model from America is best known for his serious, hardcore and extremely motivating speeches! Greg unfortunately passed away back in 2015, when he got his by a train during a PR stunt. He may be gone, but he is far from forgotten.
Julien Greux
Julian has an amazing physique that has been sculpted with the aid of over 20 years of martial arts training. He stays in shape year round, with his primary concern being functionality, but DAMN!!! You can't deny he's in AMAZING shape!!!
Ulisses Jr
Most men would say Ulisses is the personification of male perfection! Anyone would struggle to find fault with his physique, with a well developed, symmetrical, full and yet lean package. Ulisses has a successful competing career and a strong following on social media… It could be said that he is a solid representation of the fitness industry today.
Final Word…
These men possess some of the best physiques of this decade, if not period. There are many others that we would have like to put on this list but these are the 10 that we feel cover the entirety of the modern day fitness industry best!