MP Assault ranks 74th out of 125 Pre-workouts : See complete list here
Pros
No proprietary blend
250 mg of caffeine
Cheap
Cons
Missing many crucial ingredients
Some ingredients under-dosed
The well-known brand MusclePharm makes five different pre-workouts—this Muscle Pharm Assault review will explore if this particular performance enhancer is one of the best.
Listen up.
Most of us are aware that the best pre-workouts can take our lifting to unnatural levels—allowing us to push past our physical and mental boundaries, delivering phenomenal returns.
You're with me on that, right?
The problem arises in that not only are there a multitude of performance-enhancer manufacturers out there, but also many of them are filling the shelves with more than one of their own pre-workouts. Thus, making choosing the best enhancer a nightmare.
Here's the deal.
In this Muscle Pharm Assault review, I'll make it a little simpler. By examining this supplement, you'll discover how it works, what it contains and whether it's worthy of your hard-earned dollars.
If you want probably the most honest review available—stick with me.
MusclePharm Assault Pre Workout Review
Let's get going on this Muscle Pharm Assault review with the basics.
Assault is a pre-workout manufactured by the mighty MusclePharm, one of the biggest players in the supplement industry. Unlike many of the nutritional "big boys," this company isn't privately owned—it's publicly traded on the stock market.
This hasn't been without issue.
Back in 2015, MusclePharm was charged by the SEC (US Securities and Exchange Commission) for failing to disclose significant financial perks paid to its executives, relating to dollars smuggled away for golf memberships, cars, clothes, and fancy meals.1
So, bear that in mind if you purchase this supplement.
MusclePharm seems to want to saturate the market with pre-workouts, manufacturing five of its own, including MusclePharm Combat Pre Workout, Musclepharm Pre Workout Wreckage, MP Assault Black, and Musclepharm Pre Workout Natural Energy.
If nothing else, you have to admire its capitalist methods.
Assault is one of these training supplements, a pre-workout designed with the intention of turning you from an average Joe into a superhuman beast.
MusclePharm claims that this Assault supplement:
Creates a totally new standard in pre-workouts that all others aspire to.
Has been designed and studied at Universities.
Gives energy that's unmatched by any other product.
Will reduce performance fatigue.
Delivers immense strength gains.
Generates prolonged training sessions.
Provides intense focus.
Bro, if after reading the above features you're already reaching for your credit card—STOP!
There's more you should know first!
Stick with me to the end of this Muscle Pharm Assault review and then make your decision.
Who Should Use MusclePharm Assault Pre Workout?
Choosing the right supplement for your needs is essential. Too often, guys jump in feet-first and purchase every product available—but end up wasting money and using compounds that aren't ideal for their needs.
Muscle Pharm Assault, and to be fair most pre-workouts, are for guys who:
Are frustrated that they suffer from muscle fatigue—despite having the willpower to keep going longer.
Notice their mind is on money, work, and family during training, and not on building impressive mass.
Have no energy when they hit the gym after a tough day at the office or factory.
Suffer from post-training pain—preventing them from hitting the weights again as soon as they would like.
Want to push out just one more rep—but their body says NO!
Many of those sound familiar, right? That being the case, using the best pre-workout could consign these annoyances to history.
Who Should Not Use MusclePharm Assault Pre Workout?
I want to say something important in this Muscle Pharm Assault review.
Although the best pre-workouts are awesome weapons—that doesn't mean they're suitable for every red-blooded guy on the planet.
Those who should steer clear of these power packs are:
Little boys—pre-workouts are hardcore supplements for guys over 18 with the biggest of cojones, not kids—wait till your older, lil' bro.
Slackers—remember pre-workouts are performance enhancers, not performance replacements—you still need to regularly hit the gym like an animal for them to provide results.
New bros on the block—if you've just joined the phenomenal world of bodybuilding, take it step by step—get yourself some instruction on the gym equipment, fix your diet, and sort out a training program before chugging back the powders.
The "lucky" ones—if you possess unlimited strength, boundless energy, and laser-like focus already—then you don't need these supplements (you're also a freak of nature).
Hopefully, this Muscle Pharm Assault review has helped you decide if a pre-workout is suitable.
If that's you, then let's carry on and discover how this supplement works.
How Does MusclePharm Assault Pre Workout Work?
This pre-workout is designed to improve workout performance by:
Alleviating fatigue by including ingredients that are known to reduce muscle acidosis and stimulate chemicals that fuel muscle action.
Heighten strength, power, and endurance through amino acid synthesis.
Raise energy and focus via the inclusion of proven stimulants.
Lower recovery times through the use of compounds thought to reduce inflammation.
However, does this supplement have the engine beneath the hood to power these effects?
Let me show you in the next part of this Muscle Pharm Assault review what it contains.
Ingredients
Here are the ingredients in detail:
Creatine Monohydrate
A compound which increases the production of the all-important ATP (adenosine triphosphate).
ATP is required for muscle contraction—every lift you make uses a little of this compound. Once depleted, your training session is over. Supplementing with creatine boosts ATP levels, promoting longer workouts.2
Beta-Alanine
This ingredient can help to prevent the unwanted effects of fatigue—by inhibiting the production of lactic acid, which leads to both pain and muscle failure.3
Betaine
A powerful amino acid, sourced from beets, which can:
Taurine
Possesses the ability to negate some of the unwanted side effects, such as nausea and heart palpitations, that caffeine can cause.7
L-Glycine
A non-essential amino acid that has numerous health benefits, such as improving gut action, relieving ulcers, preventing arthritis, and enhancing vascular function.8
However, there seems to be little evidence that it has any beneficial performance-enhancing effects.
Caffeine Anhydrous
A stimulant known to elevate energy and increase focus.9
Carnitine
An amino acid, common in red meat, that can:
It's additionally useful for use during cutting, as this compound can accelerate fat loss.14
Other active ingredients include: vitamins C, E, B6, and B12.
Ingredients Breakdown
In the previous section, it appeared that this pre-workout does have some fairly positive ingredients—but does that make it among the best performance enhancers on the market?
For an easy comparison against the most powerful pre-workouts known, I've constructed a checklist. This includes all the best ingredients to really take training stratospheric.
Let's see in this Muscle Pharm Assault review how it stands the test:
✘Black pepper extract (Bioperine)
✓Caffeine
✓Betaine Anhydrous
✓Beta Alanine
✓Acetyl-L-Carnitine
✘Citrulline Malate
✘L-Theanine
Containing just 50 percent of the best pre-workout ingredients—it's a little unimpressive. What's most surprising is that it omits a stalwart of performance enhancement—citrulline.
This compound has the immense power of creating massive pumps and increasing strength levels—its absence is a little concerning.
There's more.
While the included ingredients of caffeine and betaine are in fairly good doses—beta-alanine, creatine, and carnitine are considerably lacking in potency. They may have some small effect, but are unlikely to generate the incredible results given by the real serious players.
Muscle Pharm Assault VS Other Pre Workouts
What would happen if we used this Muscle Pharm Assault review to pitch the supplement under investigation against two of the most popular pre-workouts?
You're about to find out.
MP Assault Pre Workout vs 4 Gauge
To be honest, this isn't a comparison—it's a massacre.
Hands down, 4 Gauge is the vastly superior supplement. It contains an astounding 6 grams of the pump-boosting, strength-raising, and power-elevating citrulline.
What's more, with twice the amount of carnitine than that included in Assault, together with Bioperine, theanine, and arginine—it makes MusclePharm's Assault look totally impotent.
MP Assault Pre Workout vs C4
These are pretty evenly matched products—which isn't praise.
Both Assault and C4 include underdosed levels of creatine and beta-alanine. They also share the omission of the pump-raising citrulline. If you were to read a typical C4 pre workout review—you'd learn users are quite disappointed with this supplement.
And, I have the feeling their opinions would be the same about Muscle Pharm Assault.
Side Effects
You've already seen in this Muscle Pharm Assault review that it's unlikely to provide any positive performance effects—but what about the negative?
Most guys have used this product and suffered no Assault Pre Workout side effects; however, in a minority of cases, some users found it gave them:
A feeling of irritability.
Stomach cramps.
Diarrhea
Migraines
Sleep disturbances.
Nausea
Nervousness
Before After Results
You've already heard my opinion in this Muscle Pharm Assault review, but what about the bros who have been using this supplement for an extended time?
Here are the results which the guys in the gym have experienced:
"A pre-workout that will give you a little extra mileage when lifting"
Stephen R
"Definitely gives me the energy I need for all my workouts, but at a cost, this product makes me have to use the bathroom a few times before I work out."
Dominz
"The worst pre-workout that I have tried…gave me no energy…also makes me feel nauseous"
AC
"Haven't felt much of a difference in my workout."
Ero
"This stuff is total crap, recommend any other pre-workout over this one."
Andrew E
"Still no results it was a waste of money."
Tom T
Where to Buy MusclePharm Assault Pre Workout?
If, now that you've read this Muscle Pharm Assault review, you're determined to purchase it (I wouldn't), it's available from Amazon, bodybuilding.com, Walmart, Walgreens, and the official MusclePharm website.
Muscle Pharm Assault Review Conclusion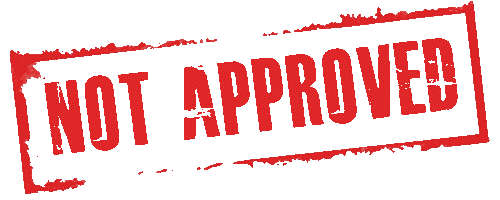 It may be promoted as the best pre-workout supplement in their extensive line, but MusclePharm's Assault is nothing special.
Lacking in many of the best ingredients, and drastically underdosed in others—there's little chance of this performance enhancer setting your training on fire.
To be fair, there could be one benefit.
The caffeine content is ok, so it may give you a little energy boost. But if it's stamina, enhanced recovery, and skin-splitting pumps that you're after—this supplement will not deliver.
Here's the bottom line.
Use your hard-earned dollars more wisely.
Remember the list of key proven ingredients I listed earlier? Select a pre-workout that includes those. You'll then be assured that your training will go off the freakin' scale and produce mind-blowing results.
FAQ
"How to Take MusclePharm Assault Pre Workout?"
Mix one scoop of Muscle Pharm Assault with 8-12 ounces of water and consume 20-30 minutes before training.
"How Much Does MusclePharm Assault Pre Workout Cost?"
One tub of this supplement (345 grams – 30 servings) currently costs $26.99 when purchased from the official MusclePharm website.
"Is MusclePharm Assault Pre Workout Safe?"
This supplement is unlikely to cause any serious health issues. Although some users have reported irritability, nausea, headaches, and diarrhea.
"Where Can You Buy MusclePharm Assault Pre Workout?"
This pre-workout can be obtained from Walmart, bodybuilding.com, Walgreens, Amazon, and the official MusclePharm website.
"Does MusclePharm Assault Pre Workout Really Work?"
The caffeine ingredient may raise energy slightly.
However, the lack of serious and proven performance enhancers, together with low doses of other compounds, means you're unlikely to see much training improvement.
"Is There a Money-Back Guarantee?"
MusclePharm will refund your money if you return the product within 90 days of purchase—as long as no more than 75 percent of the product has been used.
"How Long Do You Have to Take MusclePharm Assault Pre Workout Before Seeing Results?"
Some users found they had a little more energy the first time they consumed this pre-workout.
Other guys have used this supplement for an extended period of time and felt no improvement to performance at all.
"Do They Ship Worldwide?"
Shipping is currently only available within the confines of the USA when purchased from the official MusclePharm website. However, other vendors may have different postage options.
References
1. https://www.sec.gov/news/pressrelease/2015-179.html
2. https://www.ncbi.nlm.nih.gov/pubmed/12701817
3. https://www.ncbi.nlm.nih.gov/pmc/articles/PMC3374095/
4. https://jissn.biomedcentral.com/articles/10.1186/1550-2783-10-39
5. https://www.ncbi.nlm.nih.gov/pubmed/19250531
6. https://www.ncbi.nlm.nih.gov/pubmed/20642826
7. https://www.ncbi.nlm.nih.gov/pubmed/24615238
8. https://www.ncbi.nlm.nih.gov/pmc/articles/PMC5350494/
9. https://www.ncbi.nlm.nih.gov/pubmed/1356551
10. https://www.ncbi.nlm.nih.gov/pubmed/2201659
11. https://www.ncbi.nlm.nih.gov/pubmed/18787523
12. https://www.ncbi.nlm.nih.gov/pubmed/24263659
13. https://www.ncbi.nlm.nih.gov/pubmed/12930169
14. https://www.ncbi.nlm.nih.gov/pubmed/27335245
Recommended