He's a boxer, power bodybuilder, businessman and online fitness mentor. Mike Rashid appears to do it all.
His immense frame and inked body have made him an immediately recognizable and imposing figure.
Best For Bulking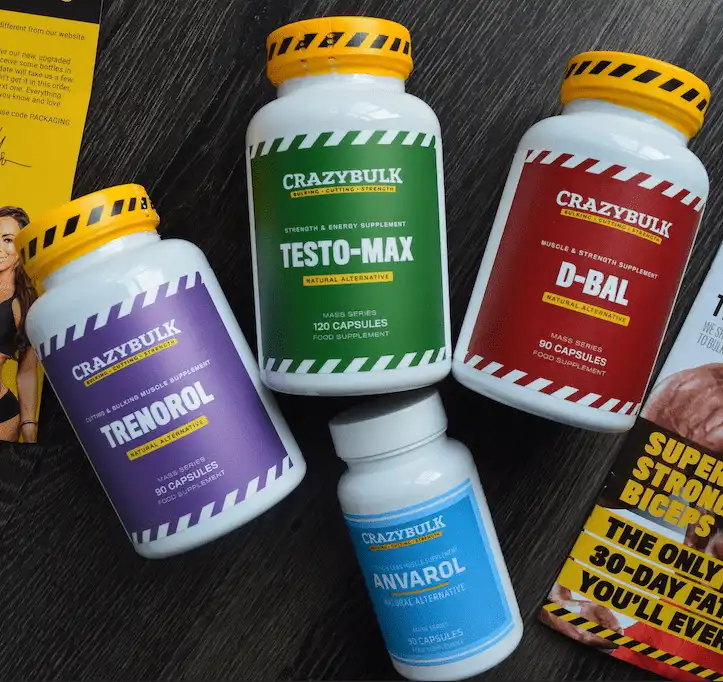 Yet, his announcement in 2018 rocked the bodybuilding community to its core.
Allow me to expose the insane truth about this muscle-bound monster.
Mike Rashid Wiki
Before I give you his background, take a quick look at the Mike Rashid Wiki:
Age:                                       38.
Date of birth:                        14th March 1982.
Height:                                  5 feet 11 inches (180 cm).
Weight:                                  215-225 pounds (97.5-102 kg).
Profession:                          Entrepreneur, power bodybuilder, boxer, fitness guru and
We Recommend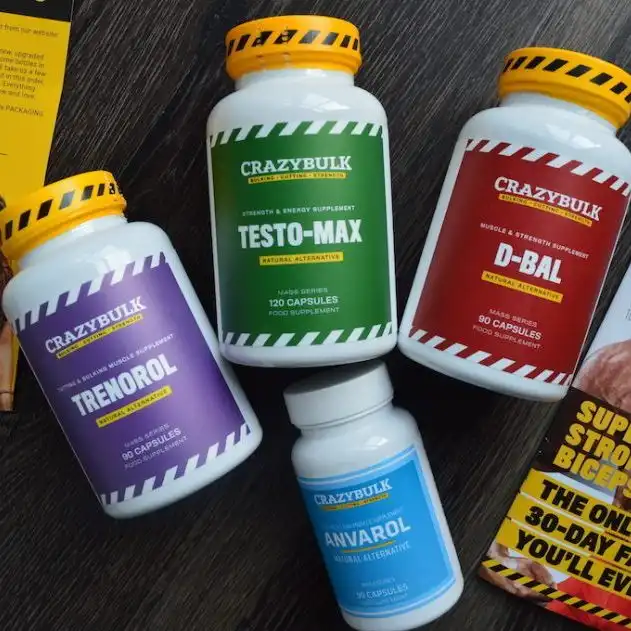 Author.
Nationality:                           American.
About Mike Rashid
Born in the USA in 1982, Mike Rashid entered sports at an early age.
His parents encouraged him to spend a lot of time in the great outdoors—and to be physical. Mike recalls how his father made him chop wood, run in sand, hike and swim—all before he reached his teens. It culminated in him entering his first boxing match at the age of 12.
This first Mike Rashid fight stoked both his bodybuilding and pugilistic fires. For the following 12 years, he continued to both build his mass and improve his amateur boxing skills. This led to two Golden Gloves championship wins.
When he reached 24 years old, his attention moved away from fighting and toward power bodybuilding. His accomplishments include:
2008               2nd place      Great Lakes Natural.
2010               1st place        NPC Flint Natural Bodybuilding.
2011               7th place        NPC Michigan Bodybuilding.
2011               6th place        EPFNB Michigan Challenge.
2013               7th place        WBFF Worlds Las Vegas.
He began promoting himself on Instagram and YouTube—quickly developing an immense following. His videos provide boxing, training, diet and spiritual advice.
This facilitated the springboard for a Mike Rashid clothing line, a supplement brand and downloadable workouts and nutritional plans. These have led to an estimated Mike Rashid net worth of $2.1 million.
Mike Rashid returned to the ring as a professional in 2018, beating Darius Taylor in the first round.1
Mike Rashid Workout Routine
Mike Rashid isn't your typical bodybuilder.
He emphasizes pushing the muscles past what most lifters would call, the limit.
Essentially, his theory is—overtraining is essential (discussed below). As such, his workouts aren't what you would typically expect.
Best Cutting Stack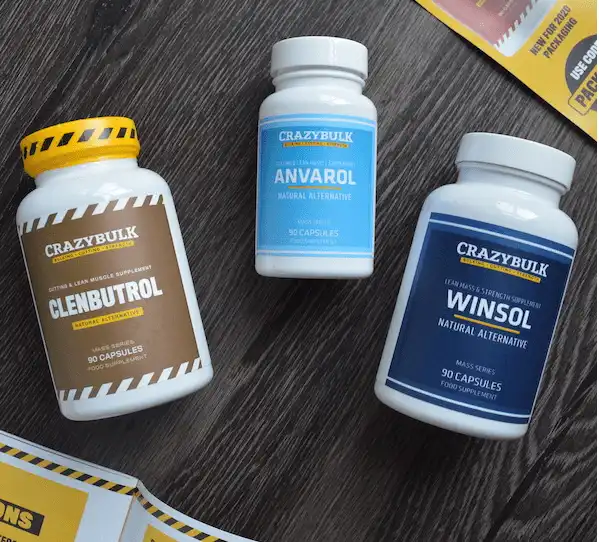 Mike Rashid stresses the need to complete incremental rep ranges. It's his belief that this builds not only the larger muscles, but also the smaller stabilizers. Additionally, he believes it increases the blood flow to the joints.
One of his favorite methods is the 5-10-20 protocol. It follows these three principles:
You need to complete 5, 10 and 20 reps in each set.
There are five sets in each repetition range.
Always start with a heavy compound movement and finish with a dumbbell or single limb exercise.
Let me take you through it:
5 Rep Sets
Bench press                                     5 sets                          5 reps
Shoulder press                                 5 sets                          5 reps
Deadlifts                                            5 sets                          5 reps
Barbell squats                                  5 sets                          5 reps
Pull-ups                                             5 sets                          5 reps
Seated rows                                      5 sets                          5 reps
10 Rep Sets
Incline bench press                         5 sets                          10 reps
Seated shoulder press                    5 sets                          10 reps
Behind the neck press                    5 sets                          10 reps
Front squat                                        5 sets                          10 reps
Leg press                                           5 sets                          10 reps
Romanian deadlift                           5 sets                          10 reps
Shoulder press                                 5 sets                          10 reps
T bar rows                                          5 sets                          10 reps
Hammer strength rows                    5 sets                          10 reps
 Lat pull-downs                                 5 sets                          10 reps
20 Rep Sets
Front delt raises                               5 sets                          20 reps
Side delt raises                                 5 sets                          20 reps
Rear delt raises                                5 sets                          20 reps
Dumbbell bench press                   5 sets                          20 reps
Walking lunges                                5 sets                          20 reps
Side lunges                                      5 sets                          20 reps
Reverse lunges                                5 sets                          20 reps
Lat pull-downs                                  5 sets                          20 reps
Dumbbell curls                                 5 sets                          20 reps
Tricep extensions                            5 sets                          20 reps
In accordance with Mike Rashid's theory on training to extremes—you can increase the 20 rep routine to 30, 50 or even 100 reps.
Watch Mike Rashid finishing off his workout with 30 side laterals:

Mike Rashid Overtraining
Unlike many bodybuilders (and scientists), Mike Rashid believes there are no downsides to overtraining.
He admits that if you wake up in the morning, weak, lethargic and unable to get out of bed—you should probably take the day off.
Otherwise, you should be working out.
Mike Rashid rejects the concept that overtraining can lead to injury. If people come to him and try to justify this theory, saying overwork is based on scientific fact, his response is:
"In my scientific opinion, you're an idiot."
He claims that many weak bodybuilders quote studies and research to avoid working hard. What they should instead be adhering to is broscience, the at-the-ground experience of experienced lifters.
Mike Rashid compares lifting to scientific experiments, in which the gym is the lab and you're the subject. Each day you're performing tests on yourself to see what produces the most impressive results.
The Mike Rashid overtraining mantra is this:
"Leave no stones unturned when training."
In practice, this means pushing each muscle group to the max. He suggests that it's beneficial to work all the key areas up to three times per week.
The Mike Rashid workout for overtraining, in his opinion, also teaches you about yourself. He explains that the stress, pain and hardship you endure when overtraining mirror the knocks that life gives you.
If you can power through this on the bench, you can also rise above these challenges in your day-to-day routine.
Mike Rashid retails a detailed plan on overtraining. If you want to hear his provocative opinions, take a look at this video:
Mike Rashid Back Workout
The Mike Rashid back workout is almost legendary.
As he often reiterates, you win bodybuilding championships from behind. The key, he believes, to achieving an awesome back is heavy weights with volume.
Here's a typical example:
Weighted pull-ups                                       3 sets                          To failure
(10 pounds adding a further 10 each set)
T bar rows                                                      3 sets                          10 reps
Seated dumbbell rows                                3 sets                          10 reps
Pull-downs                                                    3 sets                          10 reps
Dumbbell pullovers                                     3 sets                          10 reps
Deadlift                                                          3 sets                          5 reps
Here's Mike Rashid advising those struggling with pull-ups:

Mike Rashid Boxing
In addition to lifting, Mike Rashid extols the benefits of boxing workouts.
He believes that this type of training builds stamina, strength, balance, and determination. The Mike Rashid boxing plan is suitable for those who either wish to enter the ring or have no interest and just want to "up" their training.
He says,
"Boxing is a physical form of chess. The difference is, in chess, you ain't gonna get your teeth knocked out."
On his YouTube channel, Mike Rashid has posted numerous videos on pugilistic training techniques. The first one starts with the basics, showing the main punches:
He then takes training a step further by introducing more cardio-based elements into the workout—in the form of shadow boxing and footwork:
This series culminates in Mike Rashid explaining the principles of sparring—should you want to get physical:
Furthermore, he has posted many videos of his training as he built up to his first professional fight.
Mike Rashid Chest Workout
The Mike Rashid chest workout can, but not always, include some seriously excessive reps.
Flying in the face of traditional, high-weight low-rep theories, Mike Rashid can push it to the limit in bench pressing.
He suggests using an amount of iron equal to your body weight on the bar. However, if this is too excessive, drop it slightly.
You should take no longer than five-second breaks during the exercise to recover. Increase this to 10 seconds when you can manage no more than one or two reps at a time.
Here's Mike Rashid blitzing 100 reps with 100 pounds:

Mike Rashid Diet and Nutrition
For the past three years, Mike Rashid has been gradually decreasing the amount of animal products he consumes, replacing it with plant protein. This culminated in 2018 when he became vegan.
During that time, Mike Rashid discovered he was building muscle while losing fat.
He's an exponent of doing what works for you, not what he prescribes. However, he extols the benefits of just one meal per day.
Currently, this includes nothing but a tray of baked vegetables and a protein shake (although he does use additional supplementation).
Here's what's on his menu (volumes should be per your caloric requirement for mass building).
Asparagus.
Red kale.
Broccoli.
Cauliflower.
Brussels sprouts.
Green onions.
Green peppers.
Cabbage.
Protein shake (50 grams) mixed with peanut butter.
Take a look at Mike Rashid talking you through his daily diet:
Mike Rashid Vegan
Mike Rashid originally started dropping meat from his diet to cut. He said:
"When I was eating one meal a day to lose weight, I was alternating the days I would eat meat."
However, it came to the point where he wasn't enjoying it anymore:
"I was eating one of my standard meals—a giant kale salad or two with salmon. I ate the salad and didn't want to eat the salmon."
Since the change, he feels much healthier and revitalized. Yet, Mike Rashid does stress that this isn't out of moral beliefs:
"I love animals…but I'm not an activist for anything, especially like animal rights…I'm not saying people should abuse animals—people like that, fuck them. But, there's a whole moral debate around it—I don't take part in that."
Here's the shocking Mike Rashid vegan revelation video:
Does Mike Rashid Take Steroids?
According to Mike Rashid—no, he doesn't take synthetics.
With his health eating and a plant-based diet, he considers these drugs as damaging to the body. Furthermore, he's competed in natural bodybuilding competitions.
However, there has been a Mike Rashid steroids scandal.
In 2016, police raided Mike Rashid's Iron-Addicts Gym in Miami—suspected as the heart of an illegal steroid ring. At the center of this was Richard Rodriguez, a business partner of Mike Rashid and co-owner of the premises.
However, Mike Rashid was found to have no involvement in this illegal activity at all.
You can listen to Mike Rashid giving the truth behind the story here:
Mike Rashid Before and After
Few images exist of Mike Rashid before he started training. Since he was boxing between the ages of 12 and 24 years, we can expect that he was always fairly ripped.
However, for comparison purposes, here's a picture of the young Mike Rashid, followed by how he looks today.

Mike Rashid Supplements
In addition to his vegan diet, Mike Rashid takes the following supplements:
Vegan protein.
BCAAs.
Glutamine.
Creatine.
Superfood powder.
Overtraining solution.
Furthermore, he has his own line of vegan products known as Ambrosia Collective.
The most popular of which is the Planta plant-based protein formula. This supplement additionally includes BCAAs in the ratio 2:1:1. It delivers 20 grams of protein while only providing 100 calories per scoop.
Mike Rashid Quotes: Motivation and Inspiration
This Mike Rashid bio wouldn't be complete without a couple of his musings:
"Don't be afraid of hard work. My workouts are tough. That's what you want. You don't want nothing easy. Easy ain't going to get you nothing."
"I see all of you badasses killing it in the gym. I love that. Don't forget to be good to your mind. You don't train it, it'll become weak."
Frequently Asked Questions
"How Old Is Mike Rashid?"
The Mike Rashid age is 37.
"Who Is Mike Rashid?"
Mike Rashid is an entrepreneur, power bodybuilder and boxer.
"How Tall Is Mike Rashid?"
The Mike Rashid height is 5 feet 11 inches.
"Why Did Mike Rashid Go to Jail?"
Mike Rashid was questioned about a steroid ring that was apparently being run from his gym. He was found to be uninvolved.
"Mike Rashid Girlfriend Who Is She?"
Currently, there appears to be no Mike Rashid wife. However, it's rumored that his girlfriend is bikini model Narmin Assria.
"How Much Protein Does Mike Rashid Eat?"
Mike Rashid consumes around 200 grams of protein per day.
Mike Rashid Summary
Mike Rashid exemplifies hard work.
His mammoth overtraining methods in the gym are mirrored in his business acumen. He has built a YouTube fitness persona, supplement and clothing brand and made a successful return to the boxing ring.
Mike Rashid shows that you don't need to be a monster carnivore to achieve a phenomenal physique either.
His methods may not be suitable for all—but for him, they're damn effective.
Sources