The Inspiring Story of Mona Muresan
Mona Muresan, born in 1975, is a former figure competitor and a highly respected individual in the fitness industry.
Married to the legendary Mike O'Hearn, the power couple have a son named Titan O'Hearn.
Best Testosterone Booster For Men
In this article, we delve into Mona's incredible journey from her humble beginnings in Romania to becoming a successful entrepreneur in the United States.
We also explore her relationship with Mike O'Hearn and how their partnership has shaped both of their lives for the better.
Early Life in Romania and Moving to the United States
Background and Family
Mona Muresan was born in Romania and moved to the United States in 1992 with her family.
Best Testo Boosters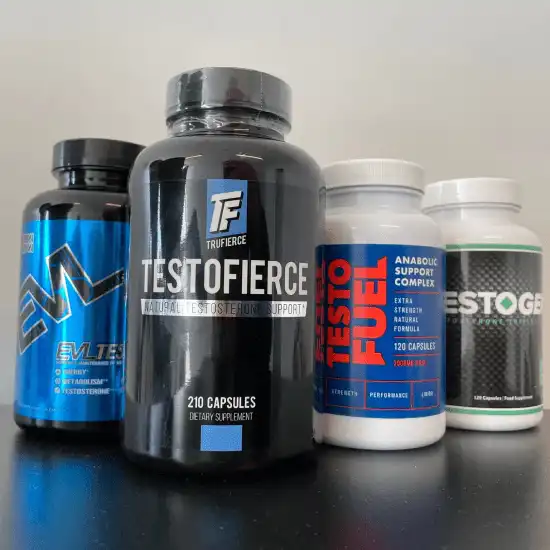 Her father had been living in the US for five years prior to their arrival. The family faced challenges adjusting to their new life, primarily due to language barriers.
Despite these difficulties, Mona persevered and gradually picked up English by interacting with people and watching television.
Overcoming Obstacles
Mona's resilience was evident early on in her life. She dropped out of school after just four months, unable to understand the language.
At 16 and a half, Mona moved out on her own, eventually finding work as a bartender.
This experience marked the beginning of her love for the restaurant industry.
A Life in the Restaurant Business
From Coat-Check Girl to Restaurant Owner
Mona's journey in the restaurant business began as a coat-check girl in Manhattan. She eventually became a bartender at the same restaurant and, after five years, bought the establishment from the owner. Mona's goal was always to own a restaurant, and this opportunity provided the perfect chance for her to realize her dream.
Success and Growth Owning a restaurant in New York City is no small feat, but Mona thrived in her role.
Her determination, hard work, and ability to adapt to new situations contributed to her success.
Finding Love and Building an Empire with Mike O'Hearn
Meeting Mike O'Hearn Mona and Mike O'Hearn met while attending the same bodybuilding events, such as the Olympia and Arnold Expo.
Mike O'Hearn is a natural bodybuilding superstar with four Mr. Universe titles (natural division) in his name, Mike is one of the best fitness models in history with hundreds of fitness magazine covers.
Best Testosterone Booster For Men
The couple first connected at the Arnold, where they were judging a model search for Muscle & Fitness. Their relationship began with a sense of humor and mutual respect for each other's accomplishments.
A Partnership Beyond Fitness
Mona and Mike's partnership goes beyond fitness and bodybuilding.
They are a strong team who have learned from each other's strengths and weaknesses.
Mike admires Mona's resilience and determination, while Mona appreciates Mike's sensitivity and ability to care for others.
Together, they have built a life that focuses on creating an empire, rather than merely having a relationship.
Mona and Mike O'Hearn Fitness Content
Mona is frequently featured in Mike's videos and obviously a big part of his life, Mona is in great shape despite being a mother and 47-years old and has impressed many people with her incredible physique.
Like her husband Mike, Mona is natural and lives the same lifestyle as Mike O'Hearn, this power couple have gained incredible love and support from the fitness community because of their positive message and great educational videos on YouTube.
Mona continues to be a big part of Mike's success and is obviously a big part of Mike's life, their loving marriage is inspiration for other couples worldwide.
Resilience and Determination
Mona's journey is a testament to her resilience and determination. Despite facing numerous obstacles throughout her life, she has managed to overcome them and achieve success. Her story serves as an inspiration for others to persevere and never give up.
in a Relationship, Mona and Mike's relationship is an example of how a strong partnership can lead to growth and success for both individuals.
By supporting and learning from each other, they have created a balanced and fulfilling life together.
Conclusion: An Inspiring Journey
Mona Muresan's story is a remarkable example of perseverance, determination, and the power of a strong partnership.
Her journey from Romania to becoming a successful restaurant owner in New York City, as well as her loving personality is something we can all learn from.
Legal SARMs Alternatives