Born and bred in the poor neighborhood of the Bronx, New York, Larry Wheels journey to becoming one of the world's strongest powerlifters is an inspiring one.
From doing a few push-ups and pull-ups with the intention of merely building muscle—Larry Wheels training program took him to heights he never imagined.
Best For Bulking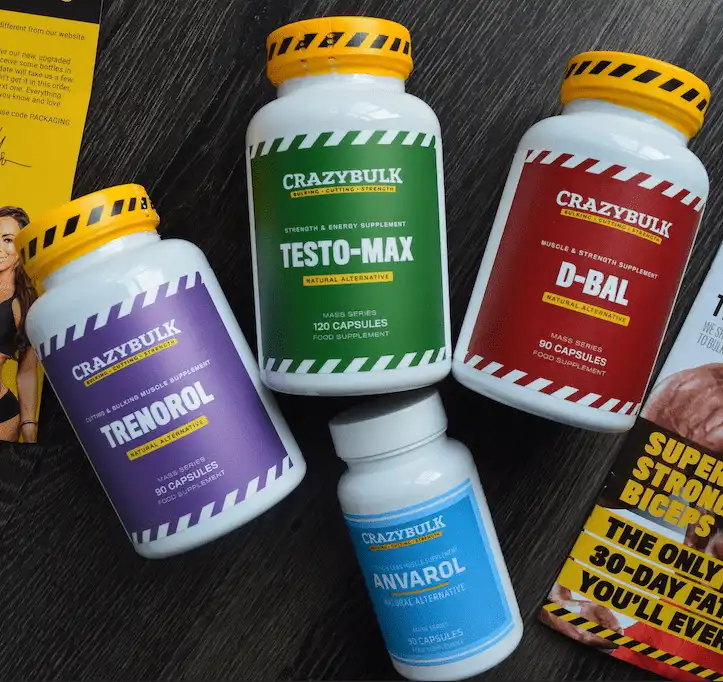 However, it's a story beset with sadness and bullying—let me lift the lid on his extraordinary life.
Larry Wheels Wiki
Before I get down to the detail, here's a brief look at the Larry Wheels wiki:
Age:                                       26.
Date of birth:                        3rd December 1994.
Height:                                  6 feet 1 inch (185.5 cm).
Weight:                                  245-255 pounds (111-115 kg).
Nationality:                           American.
Profession:                          Professional powerlifter.
We Recommend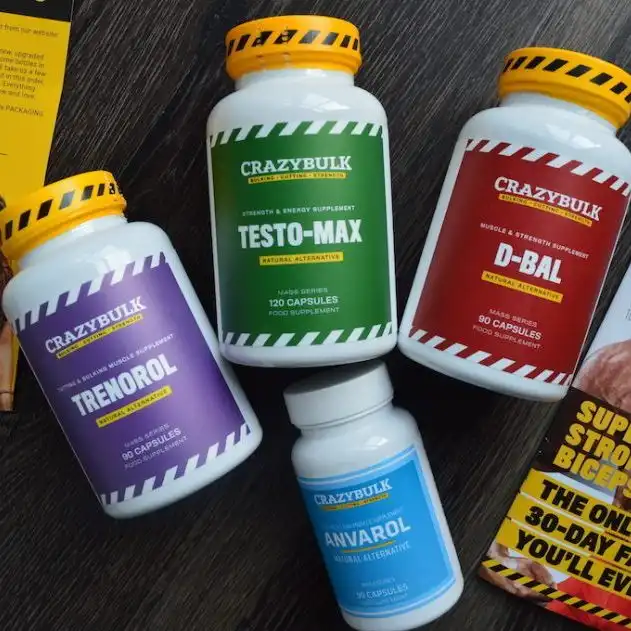 About Larry Wheels
While growing up, hunger and poverty were things he was used to on a daily basis. For the greater part of his childhood, he lived in foster homes.
Larry Wheels had to walk to school through dark alleys and dangerous neighborhoods. Subject to bullying and threats, he aspired to grow bigger so that no one would dare challenge him on his patch.
His weightlifting journey started from simple push-ups to intense training. It was the support and inspiration from his foster mother that kept him going, despite the many childhood challenges he faced.
She even helped to build him a mock barbell with a broomstick and cinder blocks.
When he discovered that a lack of serious equipment would delay him from making significant progress—he decided to join a gym. However, the expensive monthly fees meant he was forced to get a job.
Access to these gym machines meant his physique vastly improved.
A few years later, he decided to try out something new. He transitioned from pure bodybuilding into strength training. Incredibly, even without a coach, he managed to make himself a competitive powerlifter.
He entered a local competition. Although he didn't win—he was now addicted to these displays of immense strength.
By 2017, he had become an icon of powerlifting—having set two world records.
Workout Program
The Larry Wheels program consists of a series of different workouts all focused on helping him lift as heavy a weight as possible.
Initially, he would train six times per week but found he plateaued out and gains were elusive. Larry Wheels reduced his sessions to three times per week and discovered this led to enhanced results.
Here's a typical Larry Wheels training program:
Monday
Hip circle                                           2 sets                          20 seconds per leg
Leg swing                                          3 sets                          3 reps
Floor press                                        5 sets                          3 reps
Bent-over barbell row                      3 sets                          10 reps
Cable push-down                            8 sets                          10 reps
Deadlift                                              5 sets                          5 reps
Bench press                                     5 sets                          5 reps
Here's the mighty Larry Wheels completing some heavy bench pressing:
Wednesday
Hip circle                                           2 sets                          20 seconds per leg
Leg swing                                          3 sets                          3 reps
Squat                                                 4 sets                          3 reps
Leg press                                           5 sets                          8 reps
Take a look at the Larry Wheels deadlift:
Friday
Hip circle                                           2 sets                          20 seconds per leg
Leg swing                                          3 sets                          3 reps
Squat                                                 4 sets                          3 reps
Bench press                                     5 sets                          5 reps
Floor press                                        5 sets                          3 reps
Cable push-down                            8 sets                          10 reps
Larry Wheels Diet and Nutrition
Larry's secret to success in powerlifting is based on high-calorie intake. He, however, changes his diet depending on whether it's off-season or when preparing for a show.
Best Cutting Stack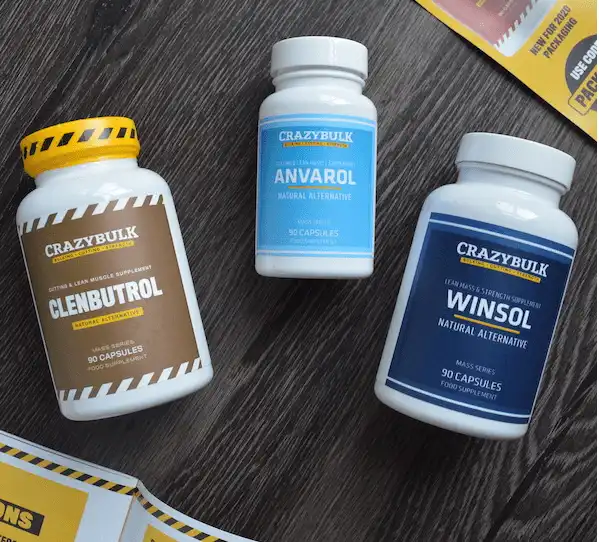 His on-season and off-season diet can be placed into two types. When he wants to bulk, he consumes beef, rice and avocados. On the other hand, when he wants to cut down, he concentrates more on low-calorie options including salmon, sweet potatoes, rice and chicken.
In a day, here's what he consumes:
Meal #1
One large avocado.
Five ounces of chicken breast.
Three whole eggs scrambled.
Meal #2
One cup of white rice with ground beef.
Four ounces of tuna.
Meal #3
One large sweet potato.
Six ounces of chicken breast.
One cup of rice.
Meal #4
Intra-workout supplement.
Whey protein.
Meal #5
One cup of white rice.
Six ounces of chicken breast.
Two large white potatoes.
Meal #6
This is Larry Wheels' typical daily diet during the on-season. Ratios or the amounts are slightly higher when it's off-season.
Here he is taking you through his day, including his dietary habits:
https://youtu.be/mTS2lQRLDbg
Does Larry Wheels Take Steroids?
Is Larry Wheels natural, or does he use steroids? This question has been a subject of debate for years. Some argue that his rapid rise to success can be attributed to several things—including synthetics.
To settle the Larry Wheels steroids controversy, he released a video. In the clip, he explains how he grew up dealing with the challenge of drugs and alcohol—he became addicted to illegal recreational narcotics.
When he was first offered steroids, Larry Wheels decided to replace one vice with another. He dropped the drugs and alcohol and started juicing instead—while still just a teenager.
"I wanted to get bigger, I wanted to get stronger, I really wanted to get ripped…I wanted to be a comic book hero."
He admitted that he takes about 500 mg of testosterone weekly. In addition, he also takes 150 mg of Anadrol daily.
Today, Larry Wheels advice to steroid newbies is to know what you're getting into. Learn about the effects on the body, both negative and positive, before trying these enhancers.
Furthermore, research the correct dosing intently for the results you are trying to achieve.
You can listen to Larry Wheels steroids confession in this video:
Before and After
Although he's been physically fit since childhood, he didn't wake up one day looking great. Just like anyone else, he started without serious mass and muscles.
However, after joining a nearby gym, his physique dramatically improved.
His photos of before and after the gym experience illustrate two opposite worlds connected through a determination to achieve.
Here are two images showing the seven-year difference between a 16-year-old and 23-year-old Larry Wheels.
Supplements
One way that Larry Wheels uses to boost his dietary and nutritional intake is additional supplementation. By his own admission, it's one of the secrets to his rise to a world icon at just 24 years of age.
Some of Larry's favorite supplements include BCAAs (branched-chain amino acids), post and pre-workouts and muscle and mass gainers.
Furthermore, he takes whey protein throughout the day.
He is also the face of PR Lifestyle—a brand that retails bodybuilding accessories, clothing and supplements.
One of the most popular products is the pre-workout—which includes the pump-elevating citrulline and the lactic acid killing beta-alanine.1
Larry Wheels Quotes: Motivation and Inspiration
Taking a look at his social media pages, specifically Instagram, reveals a powerlifter full of motivational quotes and inspiration, especially for beginners. In fact, he encourages gym-newbies to follow him for daily advice.
However, his words concerning steroid use should, perhaps, not be followed.
Some of his greatest quotes are:
"The three traits that bodybuilders must learn to manage within themselves are confidence, fear and aggressiveness."

"No drinking, no drugs other than steroids…monthly visits to the doctor to make sure it's not getting dangerous."

"Don't allow the muthas to tell you that you can't do it. I had nothing as a child and now look at me. That's determination and hard work, not laziness and taking shit from anyone."

"If you personally don't try to be your best, then there's no point. No other person can do it except you."
Frequently Asked Questions
"What Does Larry Wheels Weigh?"
When he is out of season, Larry Wheels weight is 255 pounds and 245 pounds when he's competing.
"How Old Is Larry Wheels"
The Larry Wheels age is 24 years old.
"What Nationality Is Larry Wheels?"
Larry Wheels is an American.
"How Tall Is Larry Wheels?"
The Larry Wheels height is six feet one inch.
"What Is Larry Wheels Body Fat Percentage?"
Larry Wheels body fat percentage ranges between 16-18 percent.
"Is Larry Wheels a Bodybuilder or Powerlifter?"
Although along the way he tried bodybuilding, Larry Wheels is a full-time powerlifter.
"How Much Can Larry Wheels Squat?"
Current records show that he can squat an immense 900 pounds.
"Did Larry Wheels' Girlfriend Cheat on Him?"
No, instead, Larry Wheels girlfriend accused him of abusing and cheating on her.
Summary
Larry Wheels is a successful powerlifter who has set two world records. He made significant achievements despite still being in his early twenties. His story illustrates a man ready to do anything to attain his life goals.
His wish while growing up was to get stronger so that no one would bully him again. Although facing many challenges, including drug and alcohol abuse as a teenager, he has managed to catch the attention of the powerlifting world.
Even with his great achievements, he still hopes to do more and set many other world records.
Without a doubt, Larry Wheels strongman is a world-beater with an amazing life story of rags to riches.
Sources