John Meadows is one of the greatest bodybuilders with an inspiring tale of significant achievements amid great adversity.
Inspired by an image in a fitness and bodybuilding magazine, John's star was shining right from his first competition. That, however, doesn't tell his full story.
Best For Bulking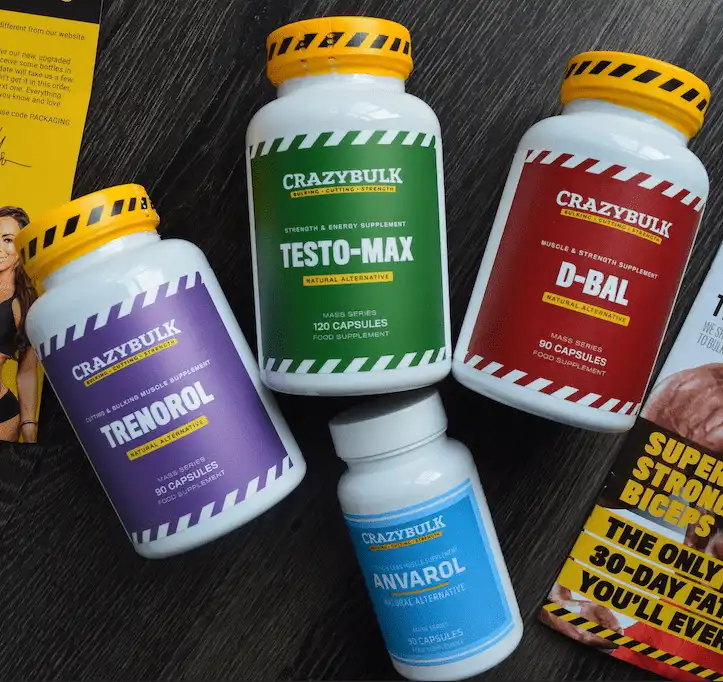 Without further ado, let's delve into the tale of John Meadows and discover how disease nearly ended his life.
John Meadows Wiki
Age:                                       47.
Date of birth:                        11th April 1972.
Height:                                  5 feet 6 inches (167.5 cm).
Weight:                                  215-225 pounds (93-102 kg).
Profession:                          Entrepreneur and professional bodybuilder.
Nationality:                           American.
Nickname:                            Mountain Dog.
We Recommend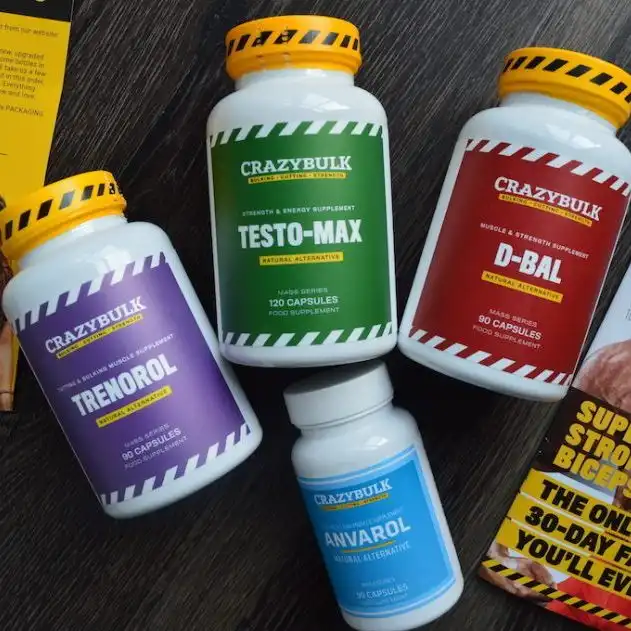 About John Meadows
Born in Columbus, Ohio, John Meadows early life started from a humble background. He grew up not knowing his father. Additionally, his mother died when he was still young. So, John Meadows was left in the care of his elderly grandmother.
She worked as a cook and could hardly afford a wealthy lifestyle for her family. John thus suffered all the pains, sorrows and hardships that a poverty-stricken life brings.
John Meadows became involved in various sports throughout his early school years. He played baseball, wrestling, football and was also active in track activities.
Seeing a muscle-bound man on the front of a bodybuilding magazine, John Meadows decided to begin weightlifting. At the age of 13, he participated in a bodybuilding competition for teens called Mr. Buckeye. He took on two other competitors but came last. John attributed the performance to poor preparation.
This increased his resolve to work harder on his training. When he was 25, he entered his first adult competition and was placed second. Throughout the following years, his success grew—until he was hit with a serious colon disease in 2005.
After complete removal of this organ, it meant John Meadows was out of competition for two years.
While little is known about John's family life, he once admitted that he attributes his success to his wife Mary who has always stood by him through thick and thin. He
shares a lot about his bodybuilding journey on his YouTube channel.
John Meadows Net Worth
As of 2019, John Meadows net worth is estimated to be between $1 million to $10 million.
John Meadows Bodybuilding Career
John Meadows has participated in many shows. His performances range from good to excellent, and his journey is that of a man determined to win.
In 2007, just two years after undergoing life-saving surgery, he participated in the IFBB North American Championships. Despite everything, he managed to take 16th place.
By 2014, he had participated in numerous shows and specifically made 14 attempts to win the Pro Card.
His breakthrough was in the year 2015 when he finally achieved what he had worked for years to earn. He took the first position in the 2015 NPC Universe, and successfully earned himself professional status. He had tried to achieve this for about 15 years without giving up.
In the same year, John Meadows stretched his limits higher. He participated in the Vancouver Pro and emerged among the top five. This achievement gave him the inspiration he needed to keep moving on with his quest for success.
To wrap up his big achievements, in 2015, John competed in yet another show, the Tampa Pro. He finished third and affirmed his greatness in bodybuilding. It's this great spirit that keeps him moving forward even amid many challenges.
To date, John Meadows still competes in many shows. His dream is to qualify for the elite Mr. Olympia contest. He plans to retire from bodybuilding once he accomplishes this remaining goal.
John Meadows Workout Program
John Meadows trains every day. His workouts, however, vary from one day to another and with the seasons as well.
Unsurprisingly, the John Meadows program is a mix of different light and intense workouts. He has formulated a bespoke diet and training plan, known simply as Mountain Dog.1
Best Cutting Stack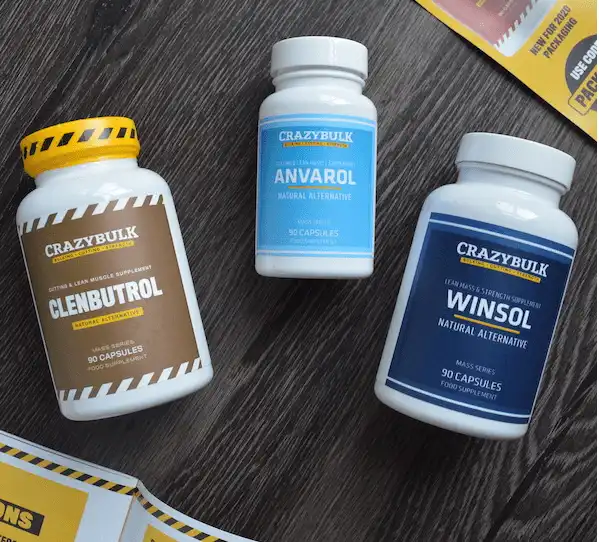 Here's a typical weekly workout for John Meadows:
Monday—Back
Meadows row                                   4 sets                          10 reps
Single hand pull down                   4 sets                          8 reps
Dumbbell pullovers                         4 sets                          12 reps
Smith bent over rows                      3 sets                          6 reps
Tuesday—Legs
Seated leg curls                               3 sets                          10 reps
Banded leg press                             5 sets                          8 reps
Barbell stiff-legged deadlifts          3 sets                          10 reps
Barbell squats                                  4 sets                          10 reps
Leg extension                                   3 sets                          4 reps
Wednesday—Chest and Shoulders
Machine press                                  3 sets                          8 reps
Reverse band bench press                        5 sets                          5 reps
Wide grip dips                                   3 sets                          10-15 reps
Spider crawls                                    4 sets                          8 reps
Bent over side laterals                    3 sets                          25 reps
Thursday—Arms
Dumbbell curl                                   3 sets                          12 reps
Triceps pushdown                           4 sets                          12-15 reps
Gripforce dumbbell curl                  3 sets                          12 reps
Here's a crushing John Meadows arm workout:
Friday—Light Back
Light partial pulldowns                   2 sets                          8 reps
Supported rows                                3 sets                          10 reps
Dumbbell shrugs                             3 sets                          12 reps
Stretchers                                          2 sets                          12 reps
Dumbbell deadstop rows                3 sets                          8 reps
Saturday—Heavy Leg
Lying leg curl                                                4 sets                          8 reps
Leg press                                           3 sets                          10 reps
Seated leg curl                                 4 sets                          10 reps
Machine type squat                         3 sets                          8 reps
Dumbbell stiff leg deadlift              4 sets                          12 reps
Sunday—Heavy Chest and Shoulders
Dumbbell press                                3 sets                          10 reps
Reverse band bench press                        5 sets                          5 reps
Ladder push-ups                             2 sets                          2 reps
Pec minor dips                                 2 sets                          2 reps
Here's John Meadows gym chest workout:
John Meadows Diet
Unlike many bodybuilders, John's dieting plan puts a lot of emphasis on micro as opposed to macro-nutrition.
As such, he concentrates on:
Meats sourced from animals fed on a natural diet—such as grass-fed beef and free-range chicken.
Foods high in omega-3.
Sufficient vitamins, especially A, D, E and K.
Here is John Meadows full-day diet:
Meal #1
One glass of full-fat milk.
One large sweet potato.
Two whole eggs.
Two pieces of toast.
One small cup of coffee.
5 scoops of whey protein.
Meal #2
Half cup of cream of rice.
One tablespoon natural peanut butter.
Sugar-free chocolate.
One scoop of whey protein.
Eight ounces of tuna.
Meal #3
Diced sweet potato.
Walnuts.
Dried cranberries.
Grass-fed beefsteak.
Meal #4
Hibachi chicken meal.
One cup of rice.
Meal #5
Thai steak with curry.
Jasmine rice.
In his YouTube channel, John shares some of his great eating sessions:
One of the other most-watched videos on his YouTube channel includes the 2016 John Meadows Arnold Classic.
Is John Meadows on Steroids?
Yes—although, he disagrees with their abuse.
John Meadows started using synthetics in his early twenties. His first experience was with Winstrol, which he found made him ripped and extremely hard.
After this successful trial, he then graduated on to growth hormone and testosterone.
However, he believes many young bodybuilders are using steroids with little knowledge of their effects and injecting extreme doses. John Meadows thinks there should be more information available about their safe use.
Here is John Meadows talking openly about his personal experience with 'roids.
John Meadows Before and After
John Meadows journey to greatness in bodybuilding spans over three decades. He started early at the age of 13, and he continues to train and compete in various American shows.
His photos are an illustration of a man ready to do all that it takes to succeed. Here are two of his before and after photos:

John Meadows Supplements
John Meadows supplements include alpha-lipoic acid, which helps him to manage glucose and stabilize blood sugar levels. He argues that taking this supplement helps him to lose fat more quickly.
Additionally, he takes multivitamins, omega-3 oil and whey protein.
John Meadows Quotes: Motivation and Inspiration
If you take a look at John Meadows YouTube channel, you'll realize that he's not just a bodybuilder. He is a great wise man with highly motivating and inspiring quotes:
"Forget about what other people think and find what works well for you."

"The longer I am in the game, the more I value and appreciate the ones who are in it."
John Meadows Frequently Asked Questions
"Who Is John Meadows?"
John Meadows is an American IFBB Pro bodybuilder and fitness instructor with an inspiring story.
"When Did John Meadows Begin Competing?"
John first entered his first bodybuilding contest in 1985 when he was only 13 years old.
"What Happened to John Meadows?"
In 2005, John felt an unusual pain in his stomach. His colon burst, and he began bleeding internally. Tests showed that he had a rare colon disease, but fortunately, doctors managed to save his life.
John Meadows Summary
There's no denying that John Meadows is, indeed, a great inspiration to all bodybuilders.
His many childhood challenges, including the loss of his mother and absent father, didn't become a reason for him to give up. Moreover, not even serious colon illness could stop him.
John Meadows also releases programs for his fans on social media as often as possible. In fact, if you ever think of giving up on bodybuilding, just take a look.
Some of his greatest releases are John Meadows beginner program as well as the popular John Meadows Creeping Death program.
Lastly, John Meadows is still keeping going despite having impressive achievements. The sky is his limit.
Sources