Bodybuilder Joey Swoll (39) is on a mission to change gym culture and stop toxic gym behavior. As a result, Joey has earned himself the nickname "CEO of gym positivity."
We have seen countless videos circulating on the internet of people filming others in the gym to make fun of them or belittle them.
Best Testosterone Booster For Men
These videos have made many people afraid to train in gyms because they are worried they will be recorded and the video posted online.
Many people are intimidated to train in gyms, and gym bullies that record others in the gym aren't making the situation any better.
Joey Swoll is on a mission to change this behavior and has put out multiple videos where he comes to the defense of innocent gym goers that have been recorded in the gym and made fun of.
Best Testo Boosters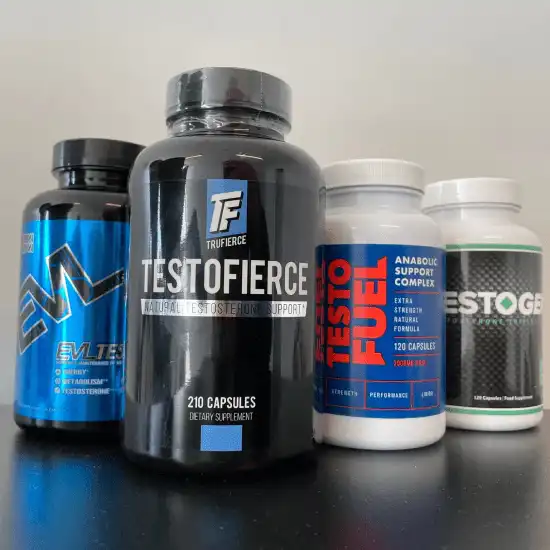 Joey's mission to change gym culture is already having an effect, and many of the gym bullies have apologized for their behavior, while others have taken the videos down, and some of the bullies even deleted their profiles.
Joey Swoll holds the gym bullies accountable by responding to them; the videos Joey Swoll has put out have millions of views and hold them responsible for their actions.
Recently Joey Swoll responded to a woman that made fun of multiple people in a gym in Kentucky; the woman recorded numerous people making fun of them.
Joey Swoll did not find this video amusing and responded to the woman:
This video is disgusting for obvious reasons but what absolutely blows my mind is that people think it is ok to film strangers in the gym to post on social media to make fun of. These people aren't doing anything to you, they are not talking to you, they are not engaging with you, they are simply existing but you felt the need to film them and make fun of them, and these "people from Kentucky" really? You don't know better? Then you go and support comments like "a bunch of Karens in training" maybe you should take some notes from these people and spend time around them and leave other people alone. Mind your own business, be better than that.
Joey Swoll responds to a woman that made fun of multiple people in the gym (video)
Legal SARMs Alternatives