A recent incident in a gym has sparked controversy and discussion regarding gym etiquette, the use of cameras during workouts, and the need for mutual respect among gym-goers.
A lifter was caught on camera hogging a squat rack while using the glute bridge machine, claiming he needed the squat rack later.
Best Testosterone Booster For Men
He even set up a tripod to film his interaction with another gym-goer who wanted to use the squat rack.
The lifter gave the other person attitude, creating an uncomfortable and unwelcoming situation.
Fitness influencer Joey Swoll responded to the video, criticizing the lifter for his behavior and lack of respect for others in the shared gym space.
Best Testo Boosters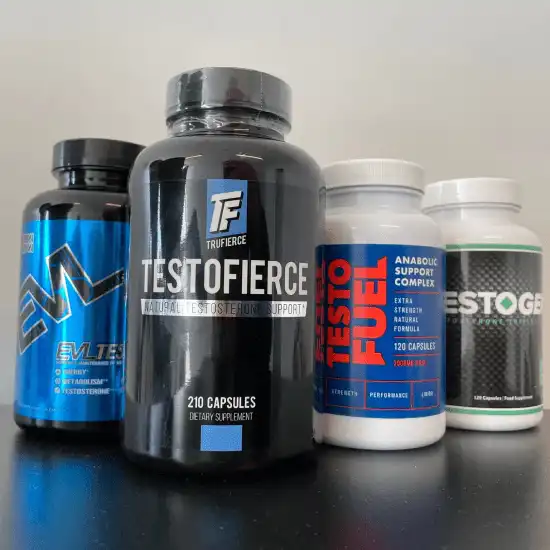 Swoll emphasized that the lifter's attitude was completely wrong in the situation, and highlighted the importance of respecting fellow gym-goers, especially during peak hours when equipment is in high demand.
In his response, Swoll explained that reserving equipment for later use is not appropriate in a gym, particularly when others are waiting to use it.
He further pointed out that giving attitude to someone who simply wants to use the equipment is not the right way to handle the situation.
Instead, gym-goers should communicate openly and respectfully to resolve any conflicts that may arise.
Joey Swoll's response to the video serves as a reminder that respecting others in shared spaces, like gyms, is crucial for creating a welcoming and inclusive environment.
Swoll also addressed the issue of filming in gyms, stating that many people are tired of seeing tripods and cameras in the gym, especially if they're not used responsibly.
Filming in a gym should not disrupt the experience of others or prevent them from accessing the equipment they need for their workouts.
He urged those who film their workouts to be considerate of others and to respect their surroundings.
If they cannot do so, they should not be filming at all. Swoll's message is clear: it's essential to be responsible and considerate of others when sharing gym spaces, and to prioritize respect and empathy over personal convenience or social media clout.
In conclusion, Joey Swoll's reaction to the incident highlights the importance of gym etiquette, respect, and responsible filming.
Best Testosterone Booster For Men
By treating others with consideration and understanding, we can foster a more positive gym environment for everyone.
As more and more people turn to the gym for exercise and stress relief, it is vital that everyone works together to maintain a harmonious and respectful atmosphere
Influencer Hogs Squat Rack He is Not Using, Not Allowing Others to use it (video)
Legal SARMs Alternatives