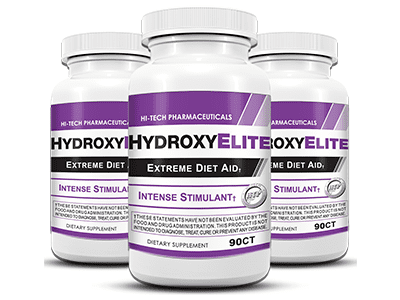 This HydroxyElite review will look behind the hype and give you the incredible truth behind this weight loss supplement.
Listen up:
Whether you're a seasoned gym junkie looking to obtain definition or just a regular guy wanting to drop belly fat, losing weight is hard work.
You agree, yeah?
The truth is, there's a way to make it easier.
Get this:
Guys using proven fat burners have seen results within a week!
Pounds drop off faster than can be considered 'normal', in-between meal snacking has disappeared and they feel more energized than ever before.
But there's also bad news.
Some guys have seen no results.
Here's why:
All fat burners are not the same. Some are incredible, others are dross.
They key is knowing which ones are effective.
So here's the deal:
In this HydroxyElite review, I will reveal the real facts behind this fat burner. What it is, how it works and whether it really is a true weight loss supplement.
Will it help you lose fat? Or just lose you hard-earned bucks?
Let's find out!
HydroxyElite Review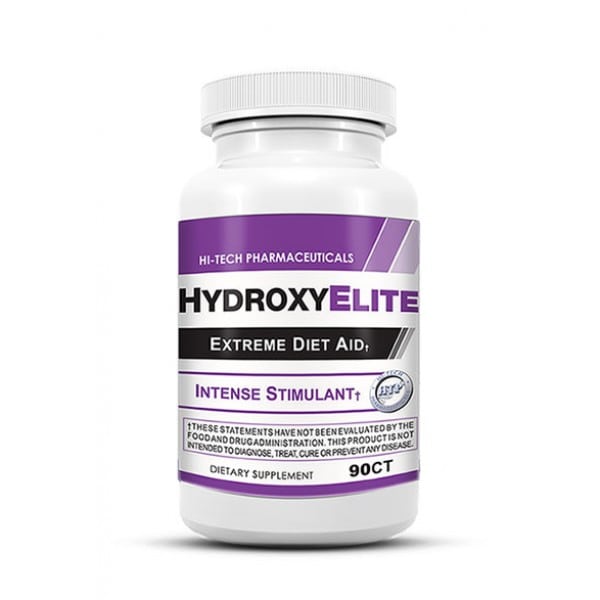 I'll start this HydroxyElite review with some basic facts.
HydroxyElite is made by Hi-Tech Pharmaceuticals, a company based in Georgia, USA, which makes numerous supplements for the nutrition and bodybuilding market. They claim to have been around since 1979.
Listen to this:
Their products, including HydroxyElite, are sold in a remarkable number of places, including their official website, Amazon, eBay and Walmart.
They claim that their weight loss supplement HydroxyElite can:
Increase energy throughout the day
Improve weight loss
Enhance performance
Boost mental activity
A quick note:
There appear to be a couple of variations of this product available online.
The ingredients are identical, except: one version exchanges the stimulant dimethylamylamine (DMAA) with 2 aminoisoheptane HCI (DMHA).
Listen:
This could be because DMAA is controversial due to its similarity to amphetamines. It's banned in many countries.
For this article, I will analyze the most common formulation and the one on the official Hi-Tech Pharmaceuticals website, without DMAA.
Who Should Use HydroxyElite?
The main focus of HydroxyElite is on the serious gym freak, although they indicate that it is suitable for anyone losing weight.
In general, HydroxyElite is designed for guys:
Wanting an energy rush to power through their sessions, but which doesn't leave them jittery and excitable at the end of the day
Needing to drop the weight to increase definition
Requiring fat loss while retaining lean muscle
Who understand the importance of exercise and diet to shed weight
Like most weight loss supplements, it needs to be taken alongside a healthy exercise regime.
Who Should Not Use HydroxyElite?
I'm going to be honest in this HydroxyElite review!
This product isn't for everyone!
It's not designed for:
Skinny people – you really don't need it!
Guys who can drop weight easily and without effort – don't waste your money
Kids – this is purely an over 18s product
Women who are pregnant or nursing
Coffee addicts – they say no other caffeine should be consumed alongside this supplement
Wonder drug seekers – you still need to exercise and watch the diet
Trust me on this:
If there was a pill on the market that could help you drop fat while allowing you to eat what you want and never exercise, that would be the end of the weight loss industry.
Fact is, there isn't.
Even the most powerful steroid-based weight loss pills cannot do this (don't take steroids, they mess up your body forever).
It's like this:
When you put money in the bank, you receive interest on the amount you invest. The more you put in, the more you get back.
It's the same with fat burners:
Watch the diet and exercise regularly, and the best supplements will reward your efforts ten times over.
Do nothing and you will get nothing in return.
How Does HydroxyElite Work?
It's important to understand in this HydroxyElite review how the supplement is designed to work, then we can see if the ingredients match up to these claims.
Listen up:
Despite having 8 ingredients, the official website only indicates one weight loss process.
Although, examining the ingredients, I can theoretically understand other ways in which it could possibly function, outlined below.
Inhibits Fat
This is the only process explained by the guys behind HydroxyElite.
HydroxyElite aims to reduce synthesis of sugar and carbs into fat cells.
Here's how:
The ingredients are designed to inhibit the action of citrate lyase, the enzyme which converts carbs absorbed through food into fat.1
By reducing the power of this enzyme, carbohydrates are used for energy and not stored in the body, adding unwanted pounds!
Suppresses Appetite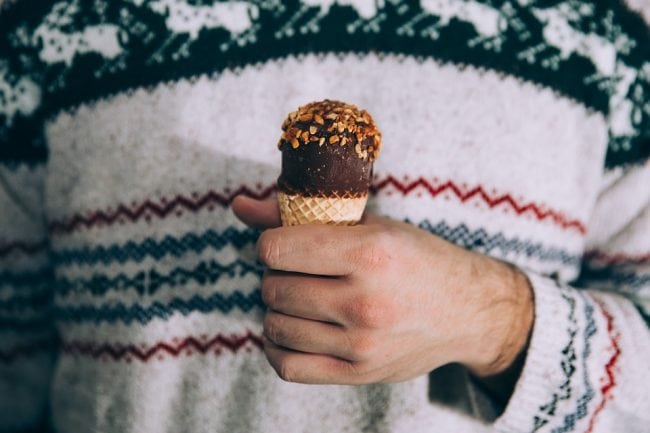 When trying to lose weight, it's sensible to remember two things: watch the food intake and do some exercise.
But get this:
Evidence suggests that moderate exercise can increase food cravings, meaning all that hard work could be undone! 2
The best weight loss supplements contain proven appetite suppressants to stave off hunger, meaning fewer calories can be turned into fat!
Increases Metabolism
Some of the HydroxyElite formulation may boost the metabolic rate through thermogenics.
Let me explain:
Some natural ingredients can raise the internal temperature of the body, which in turn rockets the metabolism into overdrive – this is thermogenics.3
Like any machine working hard, it requires a constant source of fuel to power this increase in effort: it finds this in fat.
By increasing metabolic rate, fat is burnt, both while at rest and during exercise.
In the next part of this HydroxyElite Review, we will see if it has the ingredients to fulfil these aims.
HydroxyElite Review of the Ingredients
Before I examine the ingredients in detail in this HydroxyElite review, I will kick off with a negative.
Only 3 out of the 8 ingredients are quantified. The rest are combined together in a proprietary blend.
Which means:
Even if the ingredients in this 'mix' are proven fat burners, there is no indication of their volume so their efficacy cannot be judged.
What's more:
The combined 'proprietary blend' only amounts to 119.5 mg, for EIGHT ingredients! That's a tiny dosage of each!
Anyway, here are the ingredients, starting with the quantifiable ones.
Garcinia Cambogia (200mg)
I'll be honest, this is a great ingredient.
Garcinia Cambogia has been shown to:
Inhibit fat creation by controlling the enzyme citrate lyase 4
Act as a thermogenic to burn fat 5
Suppress appetite through the active ingredient hydroxycitric acid 6
Sounds good, yeah?
Don't get too excited. This is a low dosage.
Many combined supplements have at least 400 mg instead of the 200 mg in HydroxyElite. The best garcinia cambogia supplements can contain 1000 mg plus!
Caffeine Anhydrous (100mg)
A stimulant which can provide energy and suppress the appetite.7 8
2 Aminoisoheptane HCI (100mg)
Another stimulant, also known as DMHA, which is illegal in many sports.
While it does boost energy and suppress the appetite, I would be cautious with this one.
Very few studies have been conducted on human test subjects with this ingredient. It is thought it may increase blood pressure, raise heart rate and cause cardiovascular disease.9
Proprietary Blend (119.5mg)
Bauhinia Purpurea
Also known as the Hawaiian orchid tree, this plant is thought to boost metabolic rate. There is little evidence it assists in weight loss.
Bacopa
Studies have shown that this extract can improve memory, mood and overall wellbeing. So you may be more likely to hit the gym! 10
However, the guys in this study received 300 mg of Bacopa, whereas in HydroxyElite it's anyone's guess. It's definitely lower than 119 mg!
Walnut Bark
The best thing I can possibly say about this ingredient is that it's an antioxidant. There is no proof it can assist with weight loss.11
Cirsium Oligophyllum
This ingredient has been shown to increase the rate of lipolysis (fat breakdown) and reduce fat storage. In rats.12
Some studies have examined this ingredient in humans, but only when taken with other fat burning elements.
It might work, but not in this low dosage.
Rauwolscine Extract
Has been proven to reduce appetite in mice. There is little evidence available that it is effective on humans. 13
Breakdown of the Ingredients
This HydroxyElite review has shown so far that the HydroxyElite ingredients are not very impressive. Many are unproven and others are unquantified; even the good ingredients are underdosed.
Below is a checklist of the proven fat burners you should look for in a weight loss supplement. Here's how HydroxyElite compares:
✘Green tea
✘Cayenne
✘Glucomannan
✓Caffeine
✘Vitamin B6
✘Vitamin B12
✘Chromium
✘Zinc
✘Piperine
✘Green coffee
With just one key ingredient, it's not an impressive performance.
HydroxyElite Side Effects
The marketing of this product claims it's an 'extreme diet aid' and an 'intense stimulant'.
I definitely agree with the latter.
The inclusion of both 2-aminoisoheptane HCI and caffeine stimulants has led to some HydroxyElite bodybuilding side effects being reported, including:
Headaches
Nausea
The 'jitters'
Inability to sleep
Increased heart rate
While it may not cause long term damage, I would err on the side of caution with this one.
Before After Results
Have I been too harsh in this HydroxyElite review so far? Perhaps the ingredients do work!
Here's what the customer HydroxyElite reviews 2017 are saying:
"I do not feel good taking these. The first day I took one it caused me to salivate heavily all day and felt nauseous"
True Shorty
"Totally helps me to be focused and a great preworkout as well." – Pinasanch
"make you feel a little jittery and weird"
sniper tw
"makes me really sick and nothing but headaches!"
Alex
"Energy for hours, and helps suppress appetite"
Charlie
"Best I've found for energy and weight loss!"
Scott
It's not overwhelmingly positive, is it?
Where to Buy HydroxyElite?
HydroxyElite is available to buy at the official Hi-Tech Pharmaceutical website, SameDay supplements, Walmart and eBay. Although it was previously sold at Amazon, currently there is no availability.
Conclusion
I'll get straight down to it.
Writing this HydroxyElite review has given me fairly negative impressions about this product.
And it's down to one main thing – the formulation.
Garcinia cambogia is a proven ingredient, but in my opinion the dosage is too low.
Most of the other ingredients are mixed together in a proprietary blend, which probably renders the already unproven ingredients pretty ineffective anyway.
And I am concerned about the inclusion of the 2-aminoisoheptane HCI stimulant, especially when so many testimonials report side effects which may have been caused by either this or the caffeine ingredient.
Furthermore, although there are some positive reviews, there are as many negatives too.
Here's my advice:
Find a proven fat burner containing the scientifically backed ingredients I listed earlier, and you will then be on the road to serious weight loss!
FAQ
"How to Take HydroxyElite?"
Take 1-2 tablets in the morning, and a further one at lunch. Do not take more than 4 tablets per day.
"How Much Does HydroxyElite Cost?"
One bottle of 90 tablets (1 month supply) costs $69.95.
"Is HydroxyElite Safe?"
While it may not cause life threatening side effects, the under researched ingredient, 2-aminoisoheptane HCI, is concerning.
Many guys reported HydroxyElite side effects of headaches, jitters and feeling nervous.
"Where Can You Buy HydroxyElite?"
It's available from the official website, Walmart, HydroxyElite eBay and SameDay supplements.
"Does HydroxyElite Really Work?"
The HydroxyElite results are not conclusive – some customers say yes, some say no. That's across the board, whether looking at HydroxyElite reviews Amazon or bodybuilding forums.
My HydroxyElite review of the ingredients suggests that it is underdosed and lacks too many proven ingredients to be effective.
"Is There a Money Back Guarantee?"
I could not find any evidence of a money back guarantee.
"How Long Do You Have to Take HydroxyElite Before Seeing Results?"
Some guys saw results after one month, others have taken for 3 months and saw no change at all.
"Do They Ship Worldwide?"
It appears the official website only ships to the US. There seems no HydroxyElite UK availability – unless you buy from eBay.
References
Read This Next
Best Testosterone Boosters
After spending three months researching the market this is what actually works.
---
Top 5 Pre-Workout Supplements
These pre-workout supplements give you raw POWER and supercharged energy to last through tough workouts.
---
Best Fat Burners For Men
These are the top fat burner supplements on the market right now.