He's touted as the "most shredded man alive," Helmut Strebl, has gained attention because of his outrageously lean physique.
Anyone who looks at him would say he's a walking anatomy chart—this guy has sensational striations and is ripped beyond your wildest imagination.
Best Testosterone Booster For Men
Let's dive into the world of Helmut Strebl and his death-defying body fat percentage.
Helmut Strebl Wiki
Age: 52.
Date of birth: 6th November 1968.
Best Testo Boosters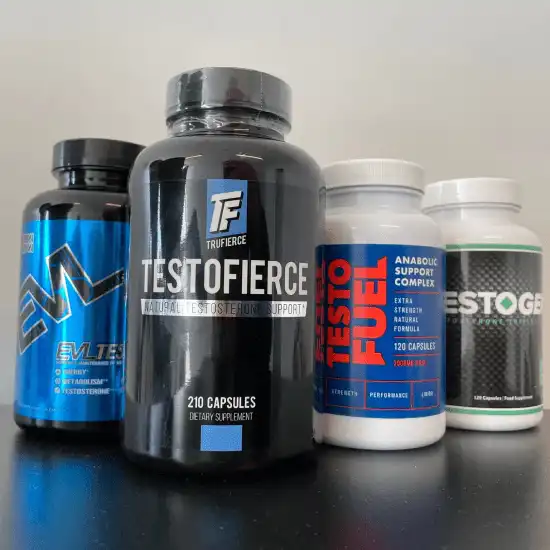 Height: 6 feet 3 inches (192 cm).
Weight: 205-215 pounds (93-97 kg).
Profession: Bodybuilder, personal trainer and model.
Nationality: Austrian.
About Helmut Strebl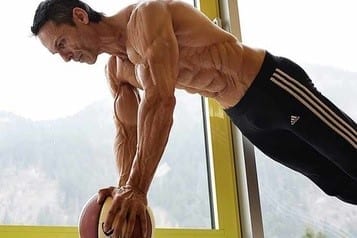 Helmut Strebl was born in Austria on the 6th of November 1968, and he's now one of the leanest bodybuilders on the planet.
When he was 12 years old, Helmut suffered from bullying in his school. They persecuted him because of his skinny physique, plus all his schoolmates were much bigger than him—to the bullies, Helmut was an easy target.
He saw lifting weights as a means of self-defense—to gain muscle to protect himself in school.
But as he continued to train, he realized there was more to it.
At the age of 16, he finally hit the gym. This was something of a novelty at first—working out with barbells and plates was a far cry from his self-made five-kilo water-filled detergent bottles.
Best Testosterone Booster For Men
Totally focused and with high aspirations, he dedicated his life to bodybuilding. He used the first 20 years to get to know himself and his body, to conquer the goals he set himself.
His early ambition of becoming a fitness model always provided Strebl with the push he needed to work on his mental conditioning. This proved to be the key to his life in fitness training and competition.
Helmut Strebl likes to keep his personal life—personal. Therefore, if you're wondering, is Helmut Strebl married? Unfortunately, he hasn't shared this information publicly. What's more, any details on his family and current relationships are not common knowledge either.
In fact, he's so private, even his activity on all social media platforms ground to a halt—sparking the Helmut Strebl death rumors.
His YouTube channel—where he once regularly posted workouts—hasn't been updated for three years. The last post on Facebook—2017, and there isn't a Helmut Strebl official Instagram page either.
It's safe to say, unlike many, he doesn't exploit the usual media channels to gain attention.
After all his accomplishments in life, Strebl is now a first-class personal trainer and a motivational speaker. He believes that "there is no doubt that quality is remembered long after the price is forgotten."
Helmut Strebl Net Worth
It's estimated that the Helmut Strebl net worth is in the region of $1M.
Helmut Strebl Bodybuilding Accomplishments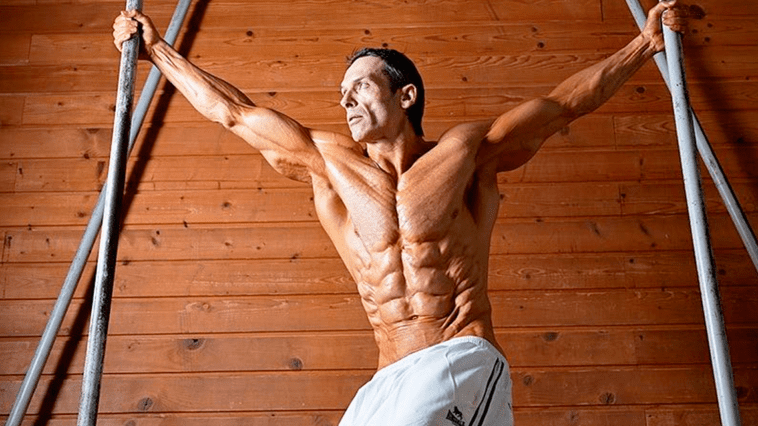 "I've practiced for more than 30 years," hence, it stands to reason the Helmut Strebl competition stats are extensive:
2014 1st place Pro World Championship, Miami
2014 1st place Muscle Model Over 40, Miami
2014 2nd place Open Class, Muscle Model Class B, Miami
2013 1st place World Champion Pro, Natural Bodybuilding, Miami
2013 1st place World Champion Pro, Fitness Model Class Over 40s, Miami
2013 2nd place Miami Pro, Muscle Model – Class B, Miami
2012 1st place MiamiPro, European Natural Bodybuilding, Miami
2012 1st place MiamiPro, European Natural Muscle Mode, Miami
2011 1st place FAME, European Natural Bodybuilding
2011 2nd place FAME, European Muscle Fitness Model
2010 1st place European Muscle Model & Natural Bodybuilding
2009 1st place European Muscle Model & Natural Bodybuilding
2008 1st place European Muscle Model & Natural Bodybuilding
2008 1st place Muscle Fitness FAME
2005 2nd place Muscle Fitness Model Fame
2003 Top 20 Men's Health Competition
2002 1st place Gravesend Classic
1998 1st place Mr. Fitness
1997 2nd place Bench Press Competitor
1996 1st place Mr. Austria
1996 2nd place Mr. Europe
1996 11th place Mr. World
1995 1st place Mountain Bike Downhill & Cross Country Champion, Cyprus
1995 1st place Mountain race cycling championships
1995 1st place United Nations Military Skills, Cyprus
1994 1st place United Nations Military Skills, Cyprus
Helmut Strebl Workout Program
Helmut takes a disciplined approach to his training schedule—often planning out his splits—the exact days and even down to the specific time of when he intends to workout.
Yet, when he hits the session, Strebl listens to his body, allowing his instincts to dictate how heavy the weights or intense the reps will be.
Helmut Strebl follows the ethos of stop lifting if you feel pain, observe proper form, use torso stabilization, and always execute a full range of motion.
"I usually do supersets, and less often mammoth sets, working them to failure. I punctuate a series of reps with 'resting' by breathing in and out about five times. And holding to the dictum that what is necessary is never unwise."
If you want to know how to look like Helmut Strebl, here's an example of his typical training plan:
Monday: Shoulders/Calves/Back/Abs
Lat pulldowns (wide grip) 4 sets 16-20 reps
Dumbbell rows (pronation grip) 3 sets 8-12 reps
Chin ups (close grip) 3 sets 12 reps
Military press (seated/dumbbell) 5 sets 8-12 reps
Side lat raises (seated/dumbbell/neutral grip) 3 sets 15-20 reps
Standing upright rows (barbell) 4 sets 8-12 reps
Seated machine crunches 6 sets 30-50 reps
Calf raises (seated) 5 sets 30-50 reps
Calf raises (standing) 5 sets 10-15 reps
Leg raises 5 sets 20-40 reps
Take a look at Helmut working his abs in this video:
Tuesday: Triceps/Chest
Balance ball bench press (dumbbell) 5 sets 10-15 reps
Bench press 5 sets 6-10 reps
Tricep extension (barbell/seated) 5 sets 8-12 reps
Butterfly machine 5 sets 10-15 reps
Dips 5 sets 15-20 reps
You can watch Helmut training his chest here:
Wednesday: Hamstrings/Biceps/Abs
Preacher curls (seated/barbell) 5 sets 8-12 reps
Bicep curls (standing/barbell) 5 sets 6-10 reps
Leg curls (seated) 4 sets 6-10 reps
Lying leg curls 4 sets 8-12 reps
Bench crunches (incline) 5 sets 30-50 reps
Bench crunches 5 sets 30-40 reps
Click the link below to see how Helmut Strebl trains his biceps:
Thursday: Calves/Quads
Leg extensions (seated) 5 sets 15-30 reps
Incline leg press 5 sets 20-30 reps
Calf raises (seated) 5 sets 30-50 reps
Calf raises (standing) 5 sets 10-15 reps
Here's a video of a superset for leg day:
Friday: Chest/Glutes
Glutes extension machine (lying-down) 5 sets 20-30 reps
Glutes extension machine (standing) 5 sets 20-30 reps
Decline bench press (close grip) 5 sets 3-5 reps
Watch Helmut perform an intense chest set on the video below:
Saturday: Recovery Day
Rest/Stretches
Sunday: Calves/Back
Lat pulldown (reverse-grip) 5 sets 10-14 reps
Seated row 4 sets 15-20 reps
Calf raises (seated) 5 sets 30-50 reps
Calf raises (standing) 5 sets 10-15 reps
Check out the Helmut Strebl back definition in this footage:
Helmut Strebl Diet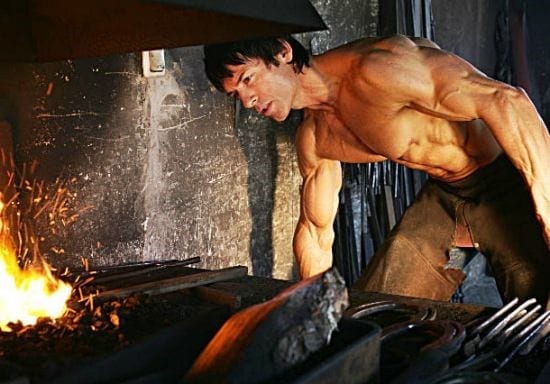 An advocate of eating clean, Helmut also ensures his meticulous diet plan is followed with military-style precision.
With between five to seven meals per day, when it comes to food, there's one golden rule for Helmut Strebl—every meal must include some form of lean protein (fish, egg whites, chicken, turkey or beef).
He doesn't cut out carbohydrates entirely—during the off-season, sweet potato or brown basmati rice are his go-to's. However, for him, timing is crucial—he will only consume them during the day.
When training for competition, Strebl will taper down his carb intake. Lastly, to maintain his uber-low body fat percentage for his contest ready physique—Helmut also employs carb cycling into his diet.
Here's a typical day's meal plan for Helmut Strebl:
Meal #1
One egg yolk with 5 to 8 egg whites.
Chicken.
Coffee (large).
Three bagels.
Low-fat spread.
Sugar-free jam.
Mustard.
Meal #2
Meal replacement supplement (50g protein/80g carbohydrates).
Meal #3
Meal #4
Meal #5
Meal #6
Four slices of brown toast.
10 to 12 egg whites.
Is Helmut Strebl on Steroids?
If you frequently visit forums, the contentious topic of Helmut Strebl and steroids often comes up in conversation.
Helmut has answered directly on his official website, he states:
"I am a lifetime natural bodybuilder. I've never used steroids or any other banned or illegal physique enhancing drugs."
Let's put things into perspective.
Helmut confirms that he's never used steroids—his body is the result of a strict diet and serious conditioning—both mental and physical.
Yet, not everyone has the same degree of discipline as he. For these guys, synthetics like Winstrol would be the roid of choice for cutting. It promotes lean mass, without causing water weight gain—the ideal scenario for extreme definition.
Is a Helmut Strebl-like body achievable without the use of steroids?
It's actually been proven that guys can reach a body fat percentage of 4-6 percent within eight weeks by combining an intense exercise regime and cutting calories. Although, the volunteers were military personnel. 1
Helmut Strebl Before and After
As you can tell from these images, Helmut Strebl gets better with age. He's dedicated over 30 years to transforming his body into the astoundingly aesthetic physique that we see today.
As Helmut Strebl once said in an interview:

"For I feel that to develop in the sport takes big dreams and a mindset for realizing them. Bodybuilding is the art of the possible."
You can watch his transformation in the video below:
Helmut Strebl Supplements
Although we've seen that he'll consume the occasional meal replacement, Helmut Strebl, doesn't divulge in detail his preferred choice of supplements.
However, if you want to attain striations of his caliber, you would most probably keep this collection in your kit bag:
Multivitamin.
BCAAs.
Whey protein.
Arginine/citrulline.
Creatine.
Helmut Strebl Quotes: Inspiration and Motivation
Helmut Strebl has shared his thoughts over the years, he believes that:
"An ounce of practice is worth more than tons of preaching."
"Making a truly committed decision is the ultimate power."
"When you think small, you achieve small. When you think big, guess what?"
"The most important person you can ever get to know is yourself, so get networking."
"My life is my message."
Frequently Asked Questions
"Where Can I Find Helmut Strebl on Social Media?"
You can find Helmut Strebl on YouTube, although his channel hasn't been updated for over three years. His Facebook page is also relatively quiet.
"Are the Helmut Strebl Madonna Video Rumors True?"
Yes, Helmut Strebl made a brief appearance in Madonna's video for her song, Sorry, in 2009. You can take a look at the footage below. He shows up at around the two-minute mark.
"Does Helmut Strebl Still Compete?"
Helmut Strebl retired from competition back in 2014, after he won his last Pro World Championship in Miami.
"What is the Helmut Strebl age 2019?"
By the end of 2019, Helmut Strebl will be 51 years old.
"Is the Helmut Strebl Body Fat Percentage Healthy?"
A certain percentage of body fat is deemed essential for survival. For men, the lower-level stands at 3 percent. Stored body fat should be a minimum of 12 percent. Combined results below 8 percent for a male aged 40-59 fall into the "increased health risk" category. 2
Helmut Strebl has, on average, 4 percent body fat. This is why many proclaim he's putting his life in danger.
Summary
Helmut Strebl is a true inspiration for anyone interested in bodybuilding. He's shown the world that age doesn't have to be a hurdle.
His story demonstrates, that by putting your mind to something, anything is possible—it's all about remaining dedicated and continually pushing your boundaries.
Transforming his body has been Helmut's lifetime challenge and he hasn't cut corners—what he's accomplished has only improved with age.
Reaching his levels of body fat is something unthinkable for most of us, and that's why he's known all over the world as the "most shredded man alive."
My final words.
If I looked like that at 50, I'd die a happy man.
Sources
Legal SARMs Alternatives