IFBB Bodybuilder and YouTube superstar Greg Doucette has become famous in the fitness community for his entertaining videos.
Greg isn't afraid to speak his mind and has called many guys out including Athlean-X, Mike O'Hearn, and Simeon Panda.
Best Testosterone Booster For Men
Greg has accused many of the famous fitness influencers of lying about being natural, he has also roasted Athlean-X multiple times for giving out misinformation on training.
Now it seems like Greg is on the receiving end of roasting because the supplement he has been promoting called "Turkestoreone Builder" was tested by someone who claimed the supplement didn't contain what the label said.
If a supplement company doesn't put the ingredients in the right dosages on the label it's obviously a big scam.
Best Testo Boosters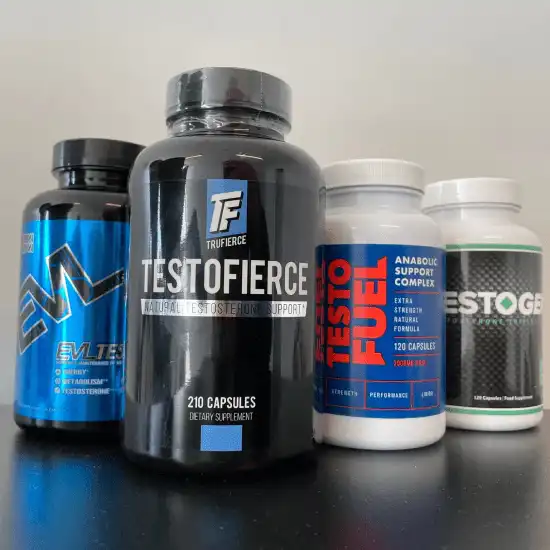 Because you are paying for something you are not getting and it is probably the worst thing a supplement company can do to its consumers.
A third-party tester claimed that the Turk Builder supplement Greg Doucette has been promoting on his social media platforms doesn't contain what the label says.
We are no experts on what "Turk Builder" is but it's some kind of a supplement that potentially helps pack on muscle with the inclusion of an ingredient called "Turkesterone"
Greg Doucette responded to these accusations and wasn't sure if the testing was legit or not.
One thing is for sure if the supplement doesn't contain what it advertises it's a big slap in the face to consumers.
YouTuber Jon Bravo Films called out Greg Doucette and accused him of manipulating his fans by promoting this scam supplement.
Here are some of the things Jon Bravo had to say in his video:
He is trying to put the blame on the manufacturer by saying "maybe they are not putting the stuff in it, it's not my fault it's the manufacturer's fault" when in turn no it's not, it is your fault because you are supposed to do the testing yourself, you are making millions, who cheaps out on that?
Greg Doucette Called Out by YouTuber For Promoting A "Scam Supplement" (video)
Legal SARMs Alternatives