Gold Standard ranks 51th out of 125 pre-workouts ; See complete list here
Pros
Best For Bulking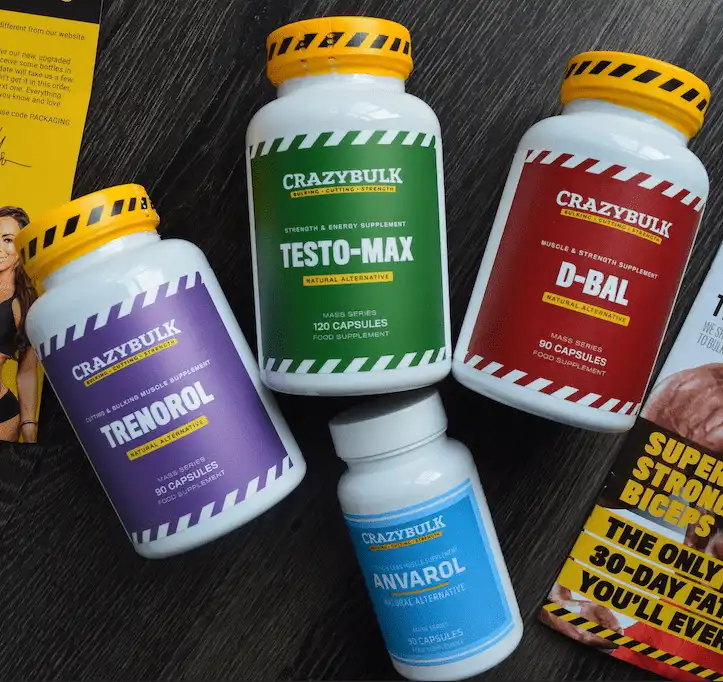 Contains some proven ingredients
Good caffeine dosage
Cons
Missing many key ingredients
Some ingredients are under-dosed
You already know the brand—this Gold Standard Pre Workout review will show you if it lives up to its name.
Listen, I know what it's like.
Faced with the plethora of pre-workout supplements available, it's damn tough knowing which one to choose—often in circumstances like these, you just go for the most well-known manufacturer.
I'm right, yeah?
But, that's not always the correct decision.
True, there are some outstanding products from the "big boys." But many of the most potent supplements are made by lesser-known companies—giving you more bang for your buck.
When selecting your pre-workout, the right choice is paramount—guys using the most potent enhancers have witnessed their training sessions going stratospheric.
I'll tell you whether Gold Standard is one of those.
We Recommend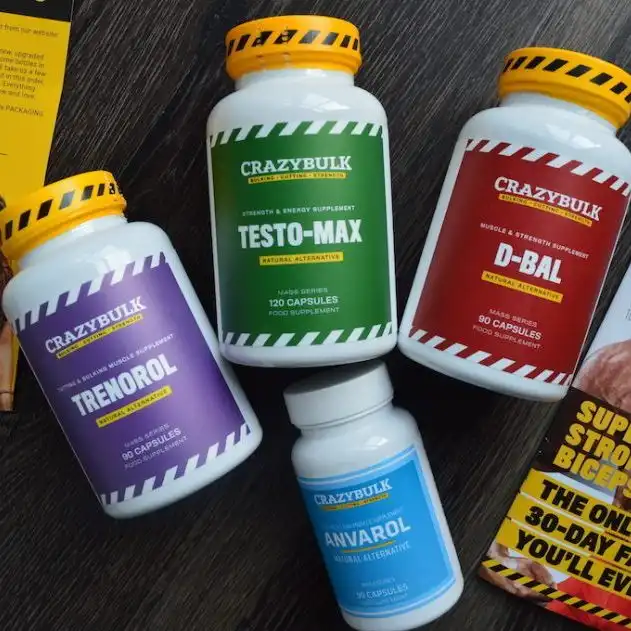 Listen up.
Giving no priority treatment due to its reputation, I'll bring you the whole truth. You'll learn how it works, what it contains, and whether you should buy it.
This Gold Standard Pre Workout Review is gonna be an eye-opener.
Gold Standard Pre Workout Review
Before I get to the detail in this Gold Standard Pre Workout review, let me give you some quick background trivia.
The company behind this performance enhancer is Optimum Nutrition. If you've spent any time down the gym, this won't be an unfamiliar name.
It makes numerous bodybuilding supplements and is probably best known for its whey protein (although to be fair, it's somewhat of average protein powder—but that's another story).
Get this.
Optimum Nutrition states that the Gold Standard pre-workout will supercharge your gym experience, by:
Unleashing powerful energy bursts.
Elevating your mental focus.
Supporting enhanced endurance and stamina.
Enabling you to attain the pinnacle of performance.
Smashing your sets.
Realizing impressive muscle gains.
Utilizing the most "trusted" brand in bodybuilding nutrition.
Bold words—this Gold Standard Pre-Workout review will examine whether it can meet these claims.
How Does Gold Standard Pre Workout Work?
The idea behind pre-workouts is to take your training performance past its normal limits—therefore delivering you with faster and more impressive gains.
I'll use this part of the Gold Standard Pre Workout review to see how this supplement aims to achieve this.
According to Optimum Nutrition, its performance enhancing supplement works by:
Reducing fatigue—ingredients are included to inhibit lactic acid production and replenish muscle powering fuel.
Enhancing pumps and power—by delivering more blood to the muscles.
Improving focus and the mind-muscle relationship—includes compounds known to boost the brain.
Supercharging energy levels—it includes stimulants to give you that extra vitality burst.
Speeding up recovery time—reducing post-training discomfort and allowing you to return to the gym sooner.
How does it plan to achieve this? I'll explain next in this Gold Standard Pre Workout review.
Gold Standard Pre Workout Ingredients
Let me give you some advice.
When selecting any supplement, always check the ingredient label first—that's where the truth lies, and this Gold Standard Pre Workout review is no different.
Gold Standard's performance enhancer has eight active pre-workout ingredients, here's what they are and what they're known to do.
Other ingredients: vitamin D, thiamin, niacin, vitamin B6, folic acid, vitamin B12, and pantothenic acid.
All sounds good in this Gold Standard Pre Workout review, right?
Well, don't get too carried away!
Best Cutting Stack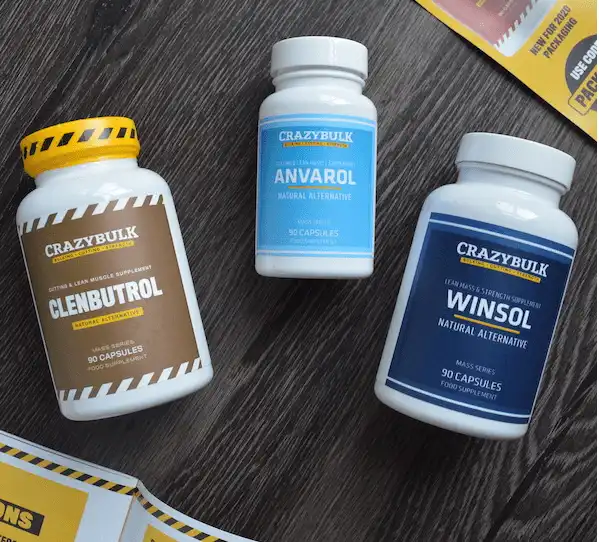 Let's just check a little deeper.
Ingredients Breakdown
I thought it would be useful in this Gold Standard Pre Workout review if I put together the ingredients you should look for in the most potent performance enhancers.
Here's how Gold Standard pre-workout measures up:
✓Caffeine
✓Beta-alanine
✓Citrulline malate
✘Betaine anhydrous
✘L-theanine
✓Acetyl-l-carnitine
✘Black pepper extract (Bioperine)
✓Citrulline malate
So, it contains half the ingredients—making it somewhat of an average pre-workout supplement. Lacking the muscle-enhancing betaine—you're going to witness little increases in power.
Furthermore, it appears that the absorption enhancer Bioperine has been ignored in favor of the under proven AstraGin.
Finally, the doses of the included compounds aren't that impressive. L-citrulline is really under-represented, I doubt it would have any effect on pumps or power at all. This is quite concerning since this supplement also lacks the equally important nitric oxide booster arginine.
Gold Standard Pre Workout Vs Other Popular Pre Workouts
So far in this Gold Standard Pre Workout review, it seems this supplement is ok at best. But, what if we put it alongside two other similar performance enhancers?
Gold Standard Pre Workout vs PreFierce
Prefierce is ranked number one on numerous websites and is considered one of the best pre-workout on the market.
Prefierce contains a higher dosage of every ingredient compared to gold standard pre-workout and has all the top ingredients that gold standard doesn't have.
Gold Standard Pre Workout vs C4
It's close, but Gold Standard just edges it—containing more creatine than C4 and including citrulline which its competitor lacks.
Gold Standard Pre Workout vs 4 Gauge
There's no comparison.
4 Gauge is a much more potent pre-workout—in fact, it's one of the best I've ever seen. It includes 6 grams of citrulline, as opposed to Gold Standard's 1.5 grams, and packs in way more carnitine.
It was probably unfair to compare 4 Gauge in this Gold Standard Pre Workout review!
Gold Standard Pre Workout Side Effects
Although rare, some Gold Standard Pre Workout side effects have been experienced by users of this supplement. These include:
A tingling sensation.
Headaches
Stomach pains.
Agitation and nervousness.
Nausea.
Diarrhea
That being said, they're experienced in a minority of cases and shouldn't have any long-term effects. Most of these side effects are known as reactions to the stimulant caffeine.
The "tingling" sensation, also known as paresthesia, is usually caused by the lactic-acid killing beta-alanine. However, don't worry about it. Studies have indicated that it's perfectly harmless and is nothing more than an annoyance that will soon pass.9
Gold Standard Pre Workout Before After Results
Just because I'm not impressed in this Gold Standard Pre Workout review, doesn't mean that others are similarly inclined.
I have checked user forums and Gold Standard Pre Workout Reddit pages. Here are some genuine customer testimonials.
"Gave me the motivation and energy that I needed."
AC
"Gives a great boost between the caffeine and beta-alanine."
Ryan B
"It did absolutely nothing. No boost, no energy."
Gustavo B
"Not very good at all."
Brad
"Doesn't give me any extra boost nor help my workouts."
N Brinkman
"Have yet to ever feel a difference whatsoever."
J Curtis
Conclusion
The bottom line is this.
Name and reputation don't improve this supplement. Gold Standard Pre Workout is average.
It may give you a little boost, but then again you might experience nothing at all. It simply doesn't have enough of the correct ingredients, and those that are included are underdosed.
And, if you're looking for immense power and pumps, this supplement certainly won't deliver. Just 1.5 grams of citrulline and no arginine is unlikely to have any effect.
Take my advice.
To really see your training go supersonic, take a pre-workout that contains serious doses of the ingredients I listed earlier.
Gold Standard Pre Workout Review FAQ
"How to Take Gold Standard Pre Workout?"
Mix one scoop with 6-8 ounces of water and consume 20-30 minutes before the start of your training session.
"How Much Does Gold Standard Pre Workout Cost?"
One tub (300 grams/30 servings) costs $29.99.
"Is Gold Standard Pre Workout Safe?"
While some users have experienced Optimum Nutrition pre-workout side effects,
such as headaches, nausea or stomach pains—the ingredients in this supplement are generally considered safe.
"What Are the Most Popular Gold Standard Pre Workout Flavors?"
According to users, it appears that Gold Standard Pre Workout watermelon, Gold Standard Pre Workout blueberry lemonade, and apple are the most popular flavors.
"Where Can You Buy Gold Standard Pre Workout?"
If you want to buy Pre Workout Gold Standard—this supplement can be purchased from the official Optimum Nutrition website, elitesupps, bodybuilding.com, and Amazon.
"Does Gold Standard Pre Workout Really Work?"
While some users have experienced an increase in energy, others have felt no improvement in their training at all.
It lacks sufficient doses and ingredients for it to be a truly effective pre-workout.
"Is There a Money-Back Guarantee?"
Optimum Nutrition will refund 100 percent of your money if the product is returned within 30 days of purchase and no more than 25 percent of the supplement has been used. Shipping and handling aren't included.
"How Long Do You Have to Take Gold Standard Pre Workout Before Seeing Results?"
As seen in online testimonials and Gold Standard Pre Workout review YouTube videos—some guys have experienced a boost after just 30 minutes of use. However, others have used the product for a month and felt little to no benefit.
"Do They Ship Worldwide?"
Currently, Optimum Nutrition only ships to the US, although other suppliers may ship worldwide. Check directly with your suppliers' website.
References
1. https://www.ncbi.nlm.nih.gov/pubmed/12701817
2.https://www.researchgate.net/publication/320042797_Astragaloside_II_promotes_intestinal_epithelial_repair_by_enhancing_L-arginine_uptake_and_activating_the_mTOR_pathway
3. https://www.ncbi.nlm.nih.gov/pmc/articles/PMC4669336/
4. https://www.ncbi.nlm.nih.gov/pmc/articles/PMC3374095/
5. https://www.ncbi.nlm.nih.gov/pmc/articles/PMC3257700/
6. https://www.ncbi.nlm.nih.gov/pmc/articles/PMC5020390/
7. https://www.ncbi.nlm.nih.gov/pubmed/1356551
8. https://www.ncbi.nlm.nih.gov/pubmed/26381129
9. https://www.ncbi.nlm.nih.gov/pmc/articles/PMC3491570/