Legendary bodybuilder and three-time Mr. Olympia champion Frank Zane, who celebrated his 80th birthday recently, is still considered to have one of the most aesthetically pleasing physiques in the history of the sport.
At around 190 lbs during his competitive days, Zane was known for his unparalleled symmetry and proportion, making him one of the smallest Mr. Olympia winners ever.
Best Testosterone Booster For Men
Despite his age, Zane remains an influential figure in the bodybuilding community.
In a recent video collaboration with natural bodybuilding sensation Mike O'Hearn, the two discussed the current state of the sport. O'Hearn, a four-time Mr. Universe (natural division) winner, has become a renowned figure himself, admired for his impressive natural physique at 54-years old.
During their conversation, Zane shared some inspiring words with O'Hearn, expressing his belief that Mike has what it takes to challenge and possibly win the prestigious Mr. Olympia title. Zane stated,
Best Testo Boosters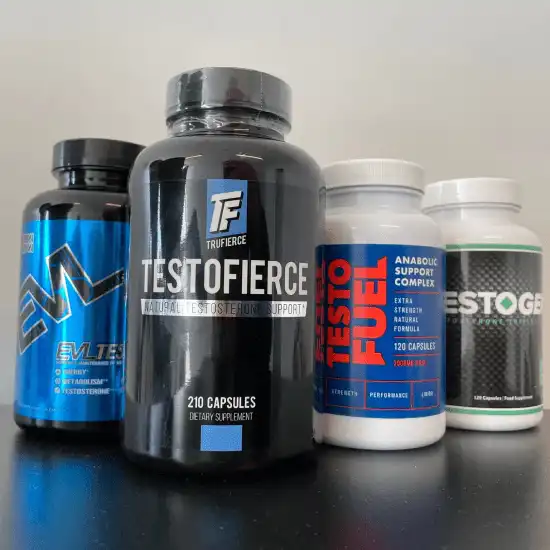 "I worked with you on your posing and presentation. I think you could do really well. Whether you win it the first year, it's a tough thing to do, but I think you could eventually win it."
For O'Hearn, receiving such high praise from a bodybuilding legend like Frank Zane is truly a significant honor.
As an accomplished athlete, O'Hearn has managed to maintain and even improve his incredible physique as he continues to age gracefully.
Many in the bodybuilding community have echoed Zane's sentiment, suggesting that O'Hearn's current form is more than sufficient to compete at the highest level.
With his dedication, discipline, and the support of a legend like Frank Zane, the possibility of Mike O'Hearn taking on the Mr. Olympia stage is not far-fetched.
As Mike has proven he is one of the greatest ever in the sport, and what Mike has what many other bodybuilders don't have is an aesthetic physique with the mass.
Many modern bodybuilders have a thick waist and not an aesthetically pleasing look, Mike could potentially come to the Olympia with a physique similar to Arnold back in the day.
At 54-years old Mike has not showed any symptoms of ageing as he continues to showcase his muscular and shredded physique on a weekly basis on social media.
Whether or not O'Hearn decides to step back into the competitive world of bodybuilding, his ongoing achievements and the respect he has earned from legends like Frank Zane serve as a testament to his passion for the sport and his commitment to maintaining a natural, aesthetic physique.
Bodybuilding Icon Frank Zane Believes Mike O'Hearn Could Win Mr. Olympia (video)
Legal SARMs Alternatives