When you look at Frank Medrano, you'll envy his unbelievably shredded physique.
This calisthenics bodybuilder and vegan athlete has been making waves for quite some time now. He encourages people to adopt a healthy diet and an effective fitness routine through his incredibly successful YouTube channel.
Best For Bulking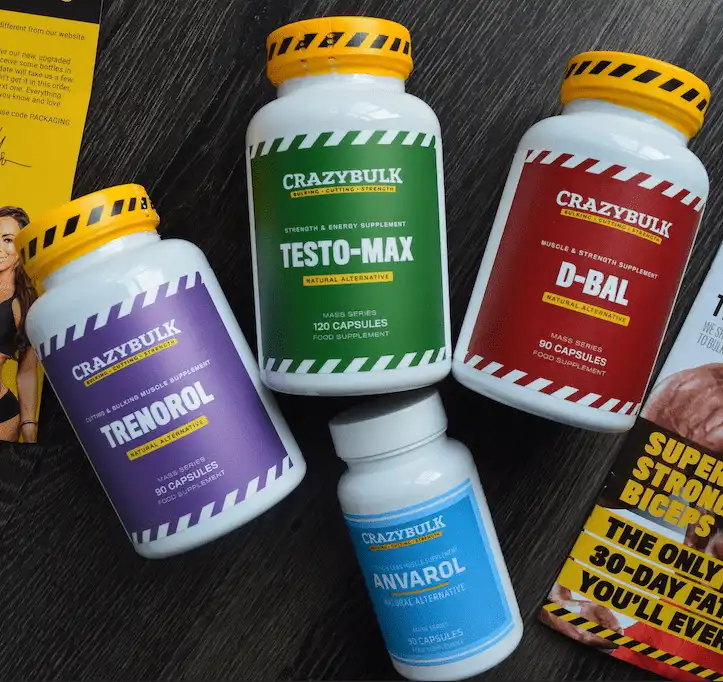 Yet, the impressive Frank Medrano 2019 figure is entirely different from the overweight 30-year old of a few years ago.
Come with me, as I lift the lid on his shocking transformation.
Frank Medrano Wiki
Height: 5 feet 9 inches (175 cm).
Weight: 155-165 pounds (70-75 kg).
Profession: Calisthenics bodybuilder, personal trainer and entrepreneur.
Nationality: American.
Nickname: Frank.
About Frank Medrano
Frank Medrano is an American calisthenics expert and personal trainer born in Manhattan, New York. He currently resides in Los Angeles.
We Recommend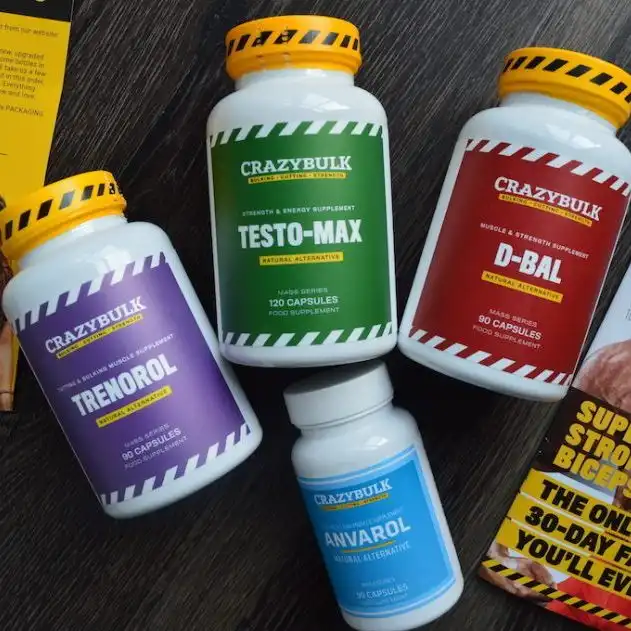 Growing up, Frank Medrano wasn't passionate about sports—struggling with his weight up until his thirties. It caused him to be unhappy about his appearance and the state of his health.
Determined to make a change, he obtained his first gym membership in 2006 after being inspired by fitness videos online—and rapidly reaped the results from lifting weights.
Yet, it wasn't enough. Frank Medrano felt something was missing.
After trying resistance training for several months, he took up calisthenics—a form of exercise that concentrates on multiple muscle groups, mainly through bodyweight exercises.1
Frank Medrano enjoyed the freedom these workouts gave him since they can be performed pretty much anywhere—spending little time in the gym.
Frank Medrano promotes his philosophy through his YouTube channel with over a million subscribers. He's also an entrepreneur—selling workout and diet programs, supplements and apparel on his website.
In addition to being a successful influencer, Frank Medrano has numerous accreditation certificates from professional sports institutions.
Frank Medrano also switched his diet to veganism. He claims that this plant-based regime has given him more energy and aided with training recovery.
There is no current Frank Medrano wife—but he's been rumored to be in a relationship with Antoinette Pacheco.
Frank Medrano Net Worth
The Frank Medrano net worth is estimated to be $1M.
Frank Medrano Workout Program
Frank Medrano prefers calisthenics over standard weight training exercises.
He enjoys the versatility it gives him—being able to work out easily at home, office or even on vacation.
Frank Medrano says:
"Bodyweight calisthenics use only the weight of your own body as resistance to develop the ability to squat, reach, twist, lunge, jump, land, push and get up and down—allowing you to meet the challenges of sport, work and life with excellence."
"It can be done anytime—day or night. The point is, whenever you want an effective workout, you can have one—your body never closes! For many bodyweight calisthenics exercises, the resistance of your own bodyweight is sufficient to promote fitness, health and physique benefits."
Below is a Frank Medrano beginner workout program:
Day #1
Regular push-up 10 reps 4 sets
Dumbbell press 10 reps 4 sets
Crunches 12 reps 3 sets
Leg raises 10 reps (each leg) 3 sets
HIIT cardio—sprint 1 minute rep 3 sets
Day #2
Diamond push-up 10 reps 4 sets
Chin-up 8 reps 3 sets
Jackknife 10 reps 4 sets
Squats 12 reps 3 sets
HIIT cardio—battle ropes 1 minute rep 4 sets
Day #3
Push-up with weights on back 10 reps 4 sets
Dumbbell curl 12 reps (each arm) 4 sets
Leg pull-up 10 reps 3 sets
Reverse lunge 10 reps 4 sets
HIIT cardio—jump squats 10 reps 4 sets
Day #4
Preacher curl 10 reps 4 sets
Hammer curl 10 reps 4 sets
Sit-up 10 reps 4 sets
Calf raise 12 reps 4 sets
HIIT cardio—mountain climber 30 second rep 5 sets
Day #5
Archer push-up 10 reps 4 sets
Bench dip 12 reps 4 sets
Side plank 10 reps 4 sets
Wall sit 2 minute rep 3 sets
HIIT cardio—jumping lunges 12 reps (each leg) 3 sets
Day #6
One arm push-up 10 reps (each side) 3 sets
Inverted row 10 reps 4 sets
Hanging leg raise 8 reps 4 sets
Pistol squat 10 reps (each leg) 4 sets
HIIT cardio—burpees 1 minute rep 2 sets
Frank Medrano's fat-burning workout:
Best Cutting Stack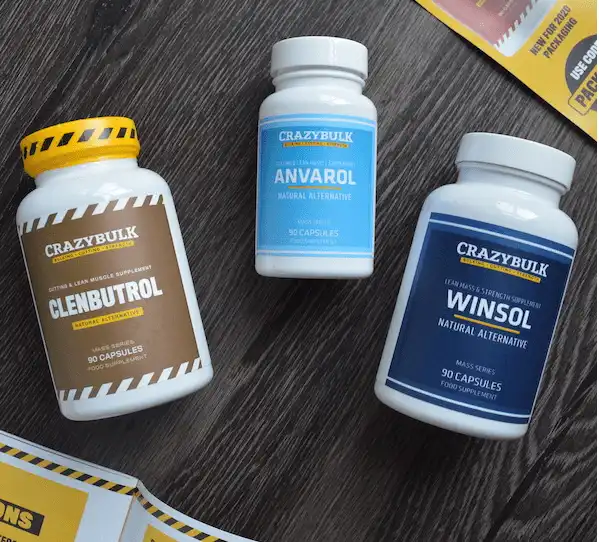 Watch this awesome montage of Frank Medrano killing his calisthenics workout:

Frank Medrano Diet
Frank Medrano is a strict vegan—this means that he needs to pay close attention to meet all of his macro and micronutrient needs.
He insists that a plant-based diet has helped him tremendously on his journey to well-being. And he also doesn't eat out—since he believes you can never be entirely sure what ingredients are in a meal or where the produce is from.
The Frank Medrano protein intake is moderate, while he consumes a lot of healthy carbs and tends to keep his fat intake low. In addition, he limits salt.
Here's a typical Frank Medrano meal plan:
Meal #1
One to 1.5 cup steel-cut oats.
Half to one cup almond or soy milk.
Half cup mixed berries.
One to two tablespoons peanut butter.
One banana or apple.
Handful of almonds or walnuts.
One or two Brazil nuts.
Meal #2
Half cup dairy-free yogurt.
Handful goji berries.
Handful peanuts.
Meal #3
One to two vegan tortilla wraps.
Half to one cup chickpeas.
Lettuce.
Cucumber
Tomato
Red onion.
Steamed spinach.
Maple syrup and mustard dressing.
Meal #4
One to two scoops vegan protein powder.
One to two cups almond milk.
One cup black beans.
Blueberries.
One to two leaves of kale.
Meal #5
One cup brown or basmati rice.
Four ounces grilled tofu with seasoning and soy sauce.
Fried onions and peppers.
Brussels sprouts with sweet chili sauce.
Meal #6
Dairy-free ice-cream.
Organic dark chocolate chips.
Mix in vegan protein powder.
When eating a vegan diet, be sure to supplement with vitamin B12 and vitamin D.
Watch Frank Medrano discuss where he gets his protein as a vegan:
Check out the Frank Medrano 4 week shred program on his website. It contains a 30-day workout routine and a plant-based meal plan.
Is Frank Medrano on Steroids?
Frank Medrano advocates natural methods for obtaining fitness. He saw progress after only a few months of changing his lifestyle habits.
Not only would the use of synthetics be at odds with his healthy-living ethos, but he also doesn't look like a juicer.
Natural bodybuilders can become totally ripped—like Frank Medrano. What they cannot do is have hulk-like muscle mass while carrying little body fat.
So, looking at the evidence, it's possible that Frank Medrano may have never touched steroids at all.
Frank Medrano Before and After
After Frank Medrano started going to the gym, he saw the pounds fall off.
However, although he gained weight in his adult years, he was a remarkably skinny child.
Here is Frank Medrano before he became a fitness star:
Here's Frank Medrano in 2019:
Frank Medrano Supplements
Frank Medrano has protein shakes post-workout and takes amino acids and creatine during training.
Additionally, he has his own supplement line on his official website. This includes BCAAs (branched-chain amino acids), protein powder and probiotics.
Naturally, all the supplements he both consumes and retails are vegan-friendly.
Read our article on the most powerful fat burner available in 2020.
Frank Medrano Quotes: Motivation and Inspiration
Here are some words of inspiration from Frank Medrano:
"Your life is about breaking your own limits and outgrowing yourself to live your best life. Remember, you are not in competition with anyone else; plan to outdo your past, not other people."
"No matter the circumstances—always stay motivated…never lose sight of the big picture. There is success waiting for us all—you just have to be bold enough to take it. Be driven!"
"My scars tell a story—they are reminders of when life tried to break me—but failed. Even when life hits you hard—get back up and fight!
"When you want something bad enough—let that drive you to make it happen. You'll run into brick walls that are put there to test you. Find a way around them—stay focused on your dream—where there's a will, there's a way."
Frank Medrano Frequently Asked Questions
"What Food Does Frank Medrano Eat?"
Whole, plant-based foods. He is particularly fond of spinach, broccoli and nuts.
"Does Frank Medrano Supplement?"
Yes. Frank Medrano takes protein, creatine and amino acids. He also has his own supplement line.
"What Is Frank Medrano's Body Fat Percentage?"
Frank Medrano's body fat fluctuates between four and six percent.
"Did Frank Medrano Lift Weights Before Starting Calisthenics?"
Yes. However, he found that bodyweight exercises were more beneficial both for his mind and body.
"How Often Does Frank Medrano Train?"
Usually, Frank Medrano will train six days per week.
Frank Medrano Summary
After reaping results from his workout routine and plant-based diet in only a few months, Frank Medrano makes it look easy.
Starting training in his thirties, Frank Medrano showed us that it's never too late to turn your life around.
What's more, he illustrates that you don't need an expensive gym membership or access to weight machines to build an awesome physique.
Finally, Frank Medrano demonstrates that you have to be a three-chicken-a-day carnivore to develop serious muscle.
He's inspired many people to adopt a healthier lifestyle—and offers an alternative route to a phenomenal physique.
Sources