In an unexpected twist, the former World's Strongest Man, Eddie Hall, has just struck gold in the most unexpected of places!
Following a tip-off from a follower, Eddie took a risk and spent a whopping $20,000 to buy a container at auction that used to belong to an art dealer.
Best Testosterone Booster For Men
Little did he know, this gamble would pay off in a BIG way.
After spending several hours unpacking the container, Eddie revealed its contents in a video that has since gone viral on the internet.
The haul? A treasure trove of items including TVs, furniture, equipment, safes, and even a car!
Best Testo Boosters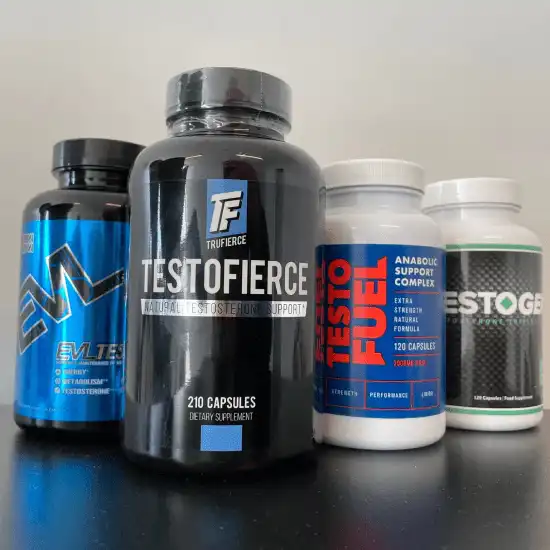 Digging deeper into the safes, Eddie discovered gold coins he estimates to be worth at least $5,000.
The surprises didn't stop there – he also found a diamond ring that could fetch around $2,000, a collection of Snap-on tools estimated at $2,500, a train collection worth approximately $1,200, and the star of the show – a 2008 model Bentley!
This luxury vehicle alone could fetch a cool $50,000.
From a $20,000 investment, Eddie's total haul might be worth over $60,000, marking a tremendous profit from this serendipitous acquisition.
The container purchase gamble proved a winner, underscoring the fact that there's more to Eddie than his record-breaking strength.
It turns out, he's not only a master at lifting weights but also at spotting unique investment opportunities!
This story is a perfect reminder of the old adage:
"One man's trash is another man's treasure."
Eddie's adventure in the world of container auctions is a testament to the potential payoffs of taking risks and thinking outside the box (or in this case, the container!).
The big payday wasn't the only thing that Eddie managed to be successful in this find, as the video is entertaining and has been watched around a million times in only 2 days.
Best Testosterone Booster For Men
Since his retirement from professional strongman and boxing, Eddie Hall has doubled down on working on social media posting content there regularly.
Eddie Hall has become one of the biggest fitness-related YouTuber in the world with around 2,5 million subscribers where he regularly posts content, and he isn't afraid to think out of the box by posting content that may not relate to fitness.
Eddie Hall is not all done with fitness as he is currently training to be a bodybuilder and has been training under the guidance of many known names in the industry.
Eddie Hall is definitely one of the most entertaining influencer in the fitness space right now and has proved himself to have what it takes to be the best, as he is the title holder for World's Strongest Man in 2017.
Watch the video below:
Eddie Hall Bought a $20,000 Container at an Auction and made a huge profit (video)
Legal SARMs Alternatives