Being a relatively new product in the performance-enhancing market—there's no better time than now for a DSN Pre Workout review.
Let me put this to you.
Best For Bulking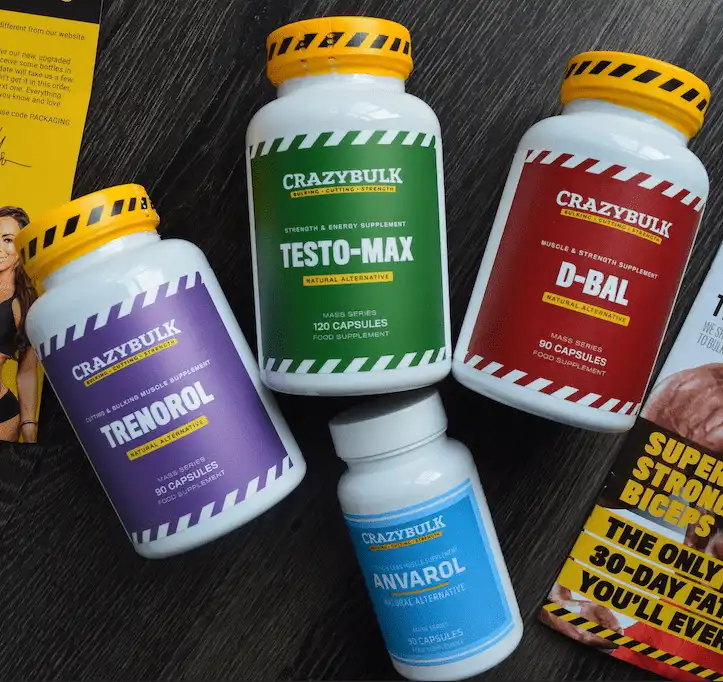 We're always looking for that next best thing to ramp up our training results. When something new comes along, we can be torn with sticking with the tried and tested, or giving the new kid on the block a chance.
You're with me on that, yeah?
The truth is, selecting the right pre-workout can skyrocket our training—enabling us to push harder and longer and witness phenomenal returns. Choose the wrong product, and all you'll see is a hole in your bank balance.
But what about DSN pre-workout?
Bro, you're gonna find out. In this DSN Pre Workout review, I'll give you the whole uncensored truth about this supplement newbie. By examining the product, its ingredients, and its workings—you'll discover whether this is worth your hard-earned dollars.
Trust me—this article will shock you.
DSN Pre Workout Review
Let's start this DSN Pre Workout review by having a quick overview of this supplement.
This performance enhancer is one of the newest to hit the market. Produced by Canadian supplement manufacturer Dyna Storm—it aims to enhance your training sessions in order to build large, impressive muscle mass.
Unlike many pre-workouts that come in powder form—this supplement is supplied as a pill—of which you take three before your workout.
Dyna Storm emphasizes heavily that it has two "big" names in the athletics world behind this supplement—Brandon Tovey and Clay Upson.
We Recommend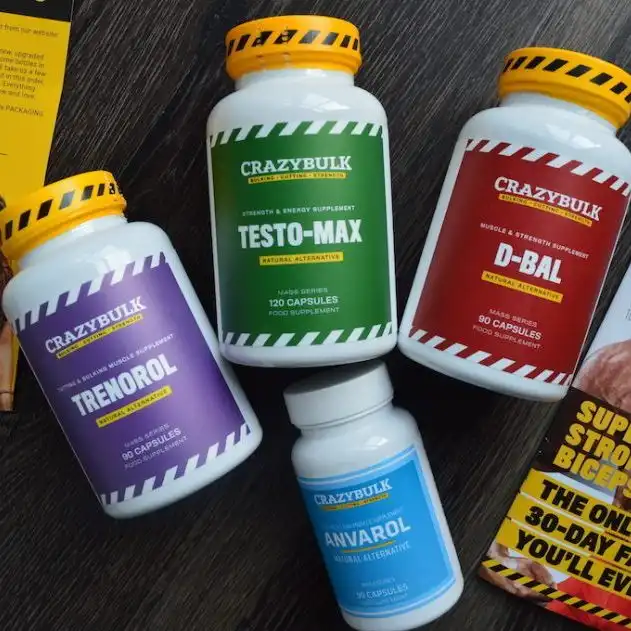 Heard of them? No, me neither.
Apparently, both of them put their phenomenal "successes" (Clay Upson won an amateur bodybuilding competition in Alberta, once) down to using this "immense" pre-workout.
Dyna Storm proclaims that DSN Pre Workout:
Makes an impression (?).
Contains a "stellar" ingredient list (we'll check that out soon).
Has a loyal following of professional athletes (well, two).
Builds massive muscle.
Boosts your metabolism.
Notice anything strange?
Yeah, this is a pre-workout, remember. Yet it makes no claims of elevating energy, increasing stamina, reducing fatigue, enhancing focus, or speeding up recovery.
Are alarm bells ringing yet? They should be.
Stick with me.
This DSN Pre Workout review is going to become even weirder.
How Does DSN Pre Workout Work?
Usually, this is the section where I would explain in detail how the pre-workout functions in conjunction with the body to elevate training performance.
This DSN Pre Workout review is going to be slightly different—as to be honest, it doesn't really do much at all.
Clutching at straws, the best qualities this supplement possesses is that it could:
Elevate energy—as it includes one stimulant.
Boost stamina—by increasing adenosine triphosphate production.
Increase weight loss—it contains an appetite suppressant.
Remember, I said could.
Let's get down to the serious business in this DSN Pre Workout review—and see exactly what it contains.
You're going to love this.
DSN Pre Workout Review Ingredients
Take a look at the ingredient label above.
There are 12 ingredients—most of which are vitamins and that's basically what this supplement is—a multivitamin pill, with a few performance "enhancers" thrown in.
And to be fair—it's a pretty underdosed vitamin supplement at that.
If you recall, Dyna Storm proudly states that this pre-workout contains "stellar" ingredients. Let's use this DSN Pre Workout review to take a look at them (don't worry it won't take long—there's only four).
Best Cutting Stack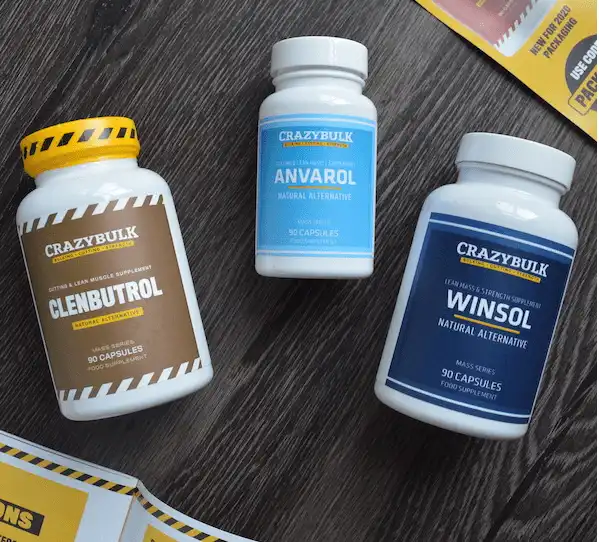 Creatine
Credit where it's due—this is actually a good ingredient. Creatine is known to boost production of adenosine triphosphate—the fuel that causes muscles to contract.
As you exercise, your stores of ATP are depleted—which leads to muscle fatigue and eventually failure. Ensuring that you have sufficient stores means that you can train for longer and therefore build larger muscle.1
Caffeine
A stimulant which is known to boost energy levels and increase mental focus. You would expect to find this ingredient in an effective pre-workout.2
However, it's at a very low dose in this supplement—most coffees purchased on the high street contain more.3
L-Arginine
An ingredient which can boost nitric oxide production—leading to impressive pumps and increased power.4
However, you need to supplement with around 3000 mg or higher to see results. This pre-workout contains… 75 mg.
It might as well not be included.
Cayenne
It's unusual to see this ingredient in a pre-workout. Usually, it's found in fat loss pills as it can boost the metabolism and enable you to burn fat faster.5
It will have no effect on your training performance. Actually, it will have little effect on weight loss either in this supplement, 15 mg is much less than the recommended dose of 40 mg.6
Dyna Storm stresses that this pre-workout contains no banned substances. This is true, but neither does it contain all the powerful enhancers you'd expect to see in a pre-workout.
And that's what we shall look at next in this DSN Pre Workout review.
DSN Pre Workout Ingredients Breakdown
To really take training to the max, you need a pre-workout which contains ingredients that are scientifically proven to elevate performance.
Here are the ingredients that a serious and potent pre-workout should contain, together with an indication of how this DSN pre gym supplement measures up.
✓Caffeine
✘Beta Alanine
✘Citrulline Malate
✘Betaine Anhydrous
✘L-Theanine
✘Acetyl-L-Carnitine
✘Black pepper extract (Bioperine)
✓L-Arginine
Out of the top eight performance-enhancing ingredients, DSN pre-workout contains just two—and as we saw earlier in this DSN Pre Workout review, both of those are drastically underdosed.
In my opinion, this product isn't a pre-workout pill. It's a creatine supplement with a few added vitamins.
DSN Pre Workout Side Effects
As this DSN Pre Workout review has illustrated—this pill contains very few ingredients—so it would be surprising if it induced any unwanted side effects at all.
That being said, some people can react badly to caffeine. In these circumstances, this supplement could give:
Headaches
Insomnia.
Agitation
Nausea
But, if you're fine drinking a small cup of coffee—you'll be ok with this.
DSN Pre Workout Before After Results
A pre-workout should boost energy, increase stamina, and enhance mental focus.
So what are the DSN Pre Workout before and after results?
In researching for this DSN Pre Workout review, I searched the internet for customer testimonials on this supplement.
Here's what guys are saying:
"Don't waste your time or money… the product does NOT work!"
Bryan U
"This product really didn't work very well and was very expensive."
Liv
"It's just plain ole CREATINE…feel sorry for anyone dumb enough to buy this crap."
R Spencer
"Like my body was on overload and I couldn't focus."
Mr. I
"This stuff is a joke. I got more of a kick from a can of cola."
Leroy
I'm guessing you get the idea.
Where to Buy DSN Pre Workout?
If, for some strange reason, you want to buy this supplement, it can be obtained from the official Dyna Storm website and Amazon, for the incredible price of $101.00.
Yep. You read that right.
DSN Pre Workout Review Conclusion
Don't buy it. Period.
As this DSN Pre Workout review has shown—it has nothing going for it.
With just two pre-workout ingredients (arginine and caffeine), which are so underdosed it's laughable, this supplement will do nothing for your training. But it will drastically lighten your wallet.
Although it does contain creatine, you're better off purchasing a pure creatine supplement—saving yourself a lot of money.
I don't know how they can even claim to call this a pre-workout.
The bottom line.
Avoid, and instead purchase a seriously powerful pre-workout that contains all the ingredients I listed earlier in this DSN Pre Workout review. Consign this supplement to the trash.
Pros and Cons Summary
Pros
It contains a few vitamins.
Includes some creatine.
Cons
Purchasing pure creatine would be more effective and affordable.
Only contains two pre-workout ingredients.
Underdosed formula.
The most expensive pre-workout I have seen.
It doesn't work.
DSN Pre Workout Review FAQ
"How to Take DSN Pre Workout?"
Take three pills, 45-90 minutes before the start of your workout.
"Why Is DSN Sold in Tablets?"
As there are so few ingredients in DSN Pre Workout—it doesn't warrant the volume of a powder drink.
"How Much Does DSN Pre Workout Cost?"
DSN Pre Workout costs an eye-watering $101.00
"Is DSN Pre Workout Safe?"
With its lack of ingredients, DSN Pre Workout is unlikely to cause any side effects.
"Where Can You Buy DSN Pre Workout?"
This supplement can be purchased from the official Dyna Storm website and Amazon. There's no DSN Pre Workout Walmart page.
"Who Uses DSN Pre Workout?"
Guys who want to pay a lot of dollar for a supplement that lacks any performance-enhancing qualities.
"Does DSN Pre Workout Really Work?"
Customer testimonials indicate that most guys see no improvements to their training by using this supplement.
"Is There a Money-Back Guarantee?"
Dyna Storm says it will refund your money in full if you return the product within 30 days of purchase—whether open or unopened.
"How Long Do You Have to Take DSN Pre Workout Before Seeing Results?"
With the lack of proven performance enhancing ingredients—it's unlikely you will witness any results—despite how long you use this supplement.
"Do They Ship Worldwide?"
Dyna Storm currently only ships to states within the USA
References
1. https://www.ncbi.nlm.nih.gov/pubmed/12701817
2. https://www.ncbi.nlm.nih.gov/pubmed/1356551
3. https://cspinet.org/eating-healthy/ingredients-of-concern/caffeine-chart
4. https://www.ncbi.nlm.nih.gov/pubmed/19076168
5. https://www.ncbi.nlm.nih.gov/pmc/articles/PMC5426284/
6. https://www.ncbi.nlm.nih.gov/pmc/articles/PMC4477151/