Meet Kyle Landi, a remarkable 22-year-old bodybuilder who is defying all odds with his incredible physique, determination, and inspiring story.
Born with Down Syndrome and 13 holes in his heart, Kyle has faced many challenges in his life. But instead of letting his diagnosis hold him back, Kyle has become an inspiration to people all over the world.
Best Testosterone Booster For Men
Kyle's journey to becoming a bodybuilder is a testament to his unwavering dedication and work ethic.
Despite working three jobs, he spends at least two hours a day working out and doing three hours of cardio.
He has met some of the top fitness influencers in the world, including Tristyn Lee and Larry Wheels, and has already amassed over 100k subscribers on his Instagram page, where he shares his journey in bodybuilding.
Best Testo Boosters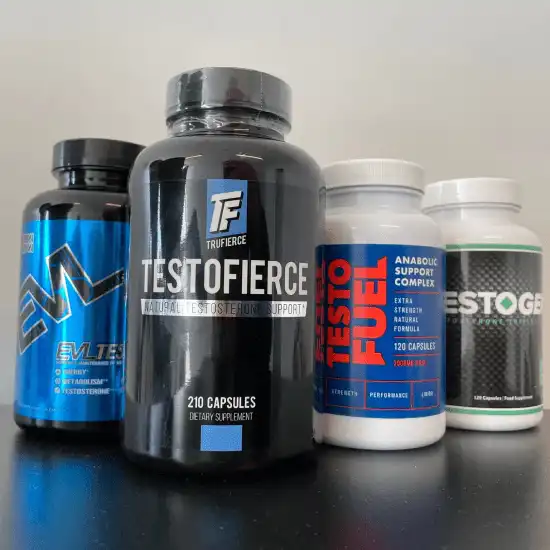 Kyle is a rising star in the world of fitness and is currently preparing for a bodybuilding contest.
He has achieved a ripped look and is one of the most impressive bodybuilders with Down Syndrome in the world.
Kyle's story is a powerful reminder that there are no excuses when it comes to pursuing your dreams.
He is an inspiration to anyone who has ever faced adversity and is a shining example of what can be achieved through hard work and determination.
But Kyle's impact goes beyond his impressive physique and work ethic.
He is also an aspiring model and actor who is using his platform to inspire others and raise awareness about Down Syndrome.
Kyle's positive attitude and unwavering determination in the face of adversity serve as a powerful reminder that anything is possible with hard work and perseverance.
In a world that can often be filled with negativity and obstacles, Kyle Landi's story is a shining example of hope and resilience.
His determination to pursue his dreams and overcome the challenges he has faced has made him a role model for people all over the world.
Kyle's story is a powerful reminder that no matter what obstacles you may face, with hard work and determination, anything is possible.
Best Testosterone Booster For Men
Down Syndrome Bodybuilder, Kyle Landi is Shocking the world with his amazing physique (video)
Legal SARMs Alternatives