David Laid is an Estonian-American bodybuilder and social media personality. He rose to fame by documenting his phenomenal journey from a scrawny teen to a swole and shredded guy.
His massive transformation and a fervent passion for weightlifting have inspired thousands of people in the online fitness community.
Best For Bulking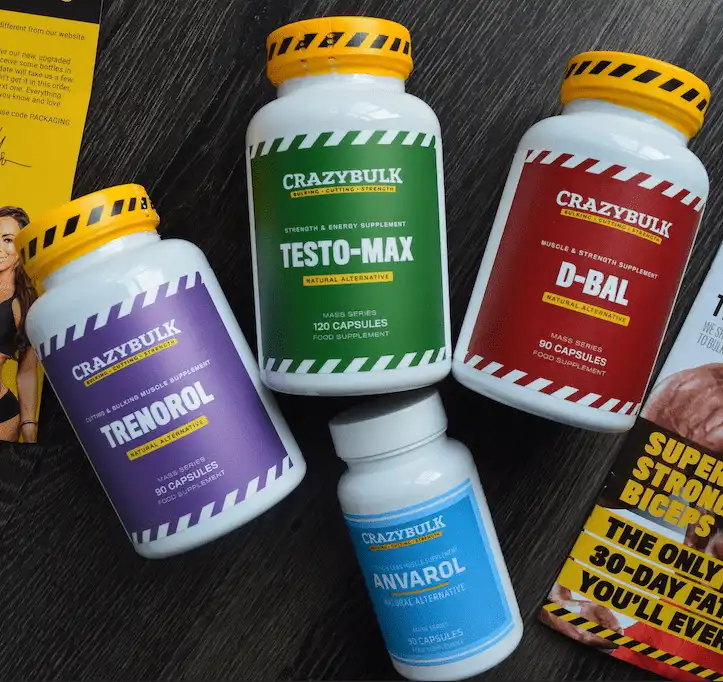 Yet, his apparent success hides a past full of family tragedy and serious health issues.
Here's the whole insane David Laid story.
David Laid Statistics
Age:                           22.
Date of birth:            29th January 1998.
Height:                      6 feet 2 inches (188 cm).
Weight:                      185-195 pounds (84-89 kg).
Nationality:               Estonian-American.
Profession:              Bodybuilder, fitness model, social media personality and brand
We Recommend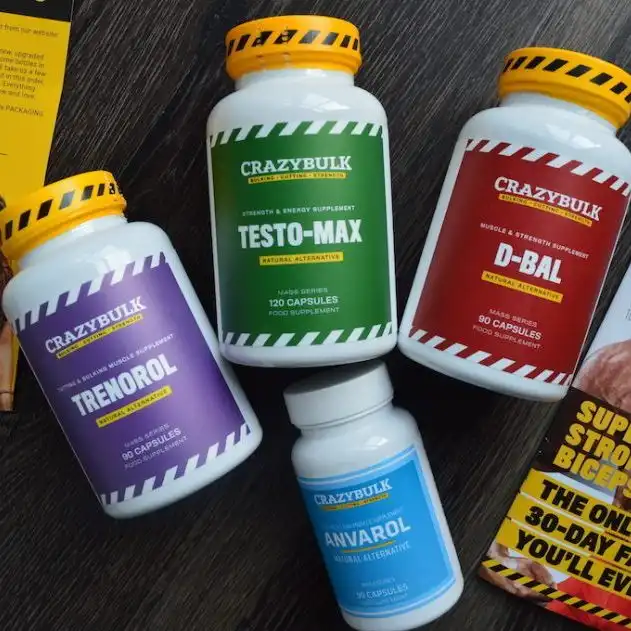 ambassador.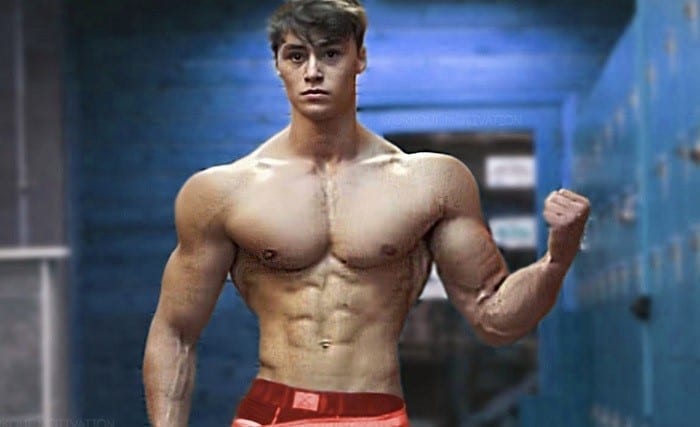 About David Laid
David Laid was born in Estonia to a small family that would later emigrate to the U.S. Their move was precipitated by the devastating death of his father—who slipped off the side of a ship when David was just two years old.
His mother decided on the international relocation in order to escape the painful memories and provide David with a brighter future.
As a young teen, at the age of 14, he was super-skinny and had a tiny frame—weighing only 90 pounds. He developed confidence issues and insecurities. What's worse, is that David was diagnosed with scoliosis, which led to him being bullied.1
This taunting motivated him to build a massive physique that would later encourage thousands of guys just like him.
The David Laid transformation commenced by learning from fitness and bodybuilding videos online. He started weight training and began documenting his progress by sharing videos on YouTube and posting on Instagram—where he now has 910k and 1.2M followers respectively.
His celebrity status allowed him to work as a professional fitness model, and be sponsored by numerous supplement companies and fitness clothing brands—including Gymshark.
Net worth
However, he makes the lion's share of his income by selling his own workout and nutrition plan, along with offering training tips. David Laid net worth is estimated to be around $1 million.
As for his private life, David likes to keep it just like that—private. David Laid girlfriend is reported to be Julia Jackson, a fitness model, trainer and dancer. But they have kept their relationship low-key and out of the spotlight of online attention.
David Laid Training Program
He works out at least six times a week. The David Laid program is simple and straight to the point—utilizing bench presses, deadlifts and squats.
The key is not just in the exercises but the duration of his workout. He trains for over five hours a day. The David Laid transformation didn't happen overnight.
The David Laid DUP program focuses on strength and hypertrophy through progressive overload.
Here's what a typical week in the gym looks like for him.
Monday—Chest
Incline dumbbell chest press         4 sets              8-10 reps
Pec deck flyes                                  4 sets              10-12 reps
Dumbbell hammer curls                 4 sets              10-12 reps
Cable crossover                               5 sets              10-12 reps
Seated cable rows                           3 sets              12-14 reps
Check him out hitting the gym and giving good advice on bulking up:
Tuesday—Shoulders
Standing side lateral raises           4 sets              6-8 reps
Reverse machine flyes                   3 sets              10-12 reps
Tricep pushdowns                           4 sets              10-12 reps
Dumbbell shoulder press               4 sets              8-10 reps
Seated barbell shoulder press      3 sets              10-12 reps
Here's himself powering through a tough shoulder workout:
Best Cutting Stack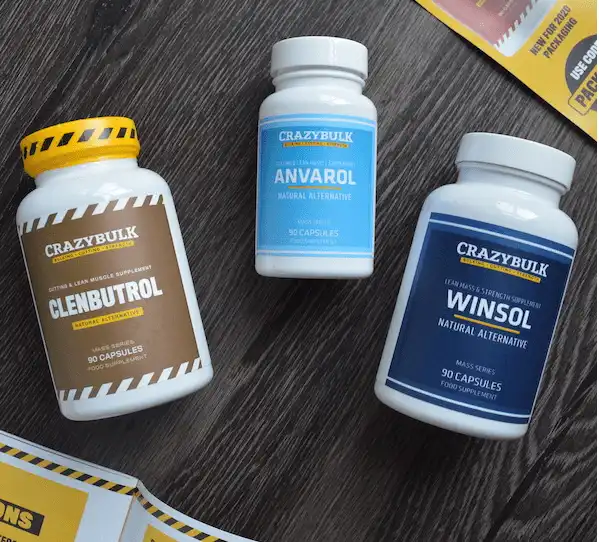 Wednesday—Back
Barbell bent-over row                      3 sets              6-8 reps
Wide-lat pulldowns                          4 sets              10-12 reps
Deadlifts                                            4 sets              To failure
Underhand lat pulldowns              3 sets              12-14 reps
Incline bench press                                     3 sets              10-12 reps
David fixing the weak points in his back workout routine:
Thursday—Arms
Dumbbell tricep extension             3 sets              8-10 reps
Seated hammer curl                        3 sets              8-10 reps
Shrugs                                               3 sets              8-10 reps
Reverse barbell curl                                    4 sets              10-12 reps
Here he is doing a massive arm workout with Steve Cook:
Friday—Legs
Barbell squat                                    5 sets              8-10 reps
Glute hamstring raise                      3 sets              8-10 reps
Lunges                                              3 sets              8-10 reps
Romanian deadlift                           3 sets              8-10 reps
Sumo deadlift                                   4 sets              12-14 reps
Saturday—Abs
Flat bench leg pull-in                      3 sets              14-16 reps
Jackknife sit-up                                3 sets              14-16 reps
Hanging leg raise                            3 sets              10-12 reps
Standing cable lift                            4 sets              10-12 reps
Sunday—Rest
The David Laid program includes optional light cardio on elliptical or treadmill for 20 minutes on your rest day.
Diet and Nutrition
David Laid follows a flexible diet called IIFYM (if it fits your macros).
This helps him to eat high-calorie foods in order to gain muscle mass quickly. He has an aversion to eating vast amounts of staples, unlike some other bodybuilders, so at first, it was hard for him to consume bulk meals.
His eating regime allows him to eat whatever he wants—as long as he meets his calorie and macro goal every day. He adapts this program based on whether he's aiming to lose, maintain or gain weight.
Here's a typical David Laid meal plan:
Meal #1
Five pieces of French toast.
Three scrambled eggs.
Four hash browns.
Three slices of bacon.
Two slices of toasted bread (wholegrain).
Meal #2
Chicken sandwich.
Vegetable soup.
Apple
Biscuits
Tea
Meal #3
Meal #4
Alfredo pasta with sausage.
Mixed boiled vegetables.
Meal #5
Double cheeseburger.
French fries.
Chocolate milkshake (mixed with two teaspoons of peanut butter).
Here's a video of his food intake throughout the day:
Does David Laid Take Steroids?
So, is David Laid natural?
His early videos showcase his transformation as being completely free from synthetics. David Laid has consistently denied ever using steroids.
Many celebrity bodybuilders or fitness personalities are accused of juicing—but most of his online followers agree that he doesn't display any of the stereotypical steroid-abuse symptoms.2
He says that he has committed to being natty and will continue to grow his body without using them, however tempting they might be.
"I have…dreams about taking steroids…you have energy all the time…super good."
The bottom line—is David Laid natty?
Although his physique is impressive, it's very proportionate looking and could be completely synthetic-free.
Here he is expressing his views on steroid use:
Before and After
David Laid has progressed from being called "chicken legs" to doubling his weight and becoming a massive, super-sculpted, ultra-defined bodybuilder and model.
He started weightlifting and bodybuilding at the young age of 14. Here's a video illustrating his remarkable gains:
Supplements
David Laid follows the philosophy of simpler is better. His supplements include a good pre-workout, creatine, whey protein and a multivitamin product.
He has stated that he was a fan of the pre-workouts which included the stimulant DMAA (dimethylamylamine). However, this ingredient was banned by the World Anti-Doping Agency in 2010, as it was linked to increased blood pressure.3
David Laid Quotes: Motivation and Inspiration
His metamorphosis from a skinny teen to a swole, monster-like guy inspires many. Here are some things that David Laid has said in the past to help others in the fitness community achieve their goals:
"When you start working out, and the compliments begin to pour in, it pushes you even harder."
"The only person to blame for your shortcomings is yourself." 
"Strive for progress, not perfection."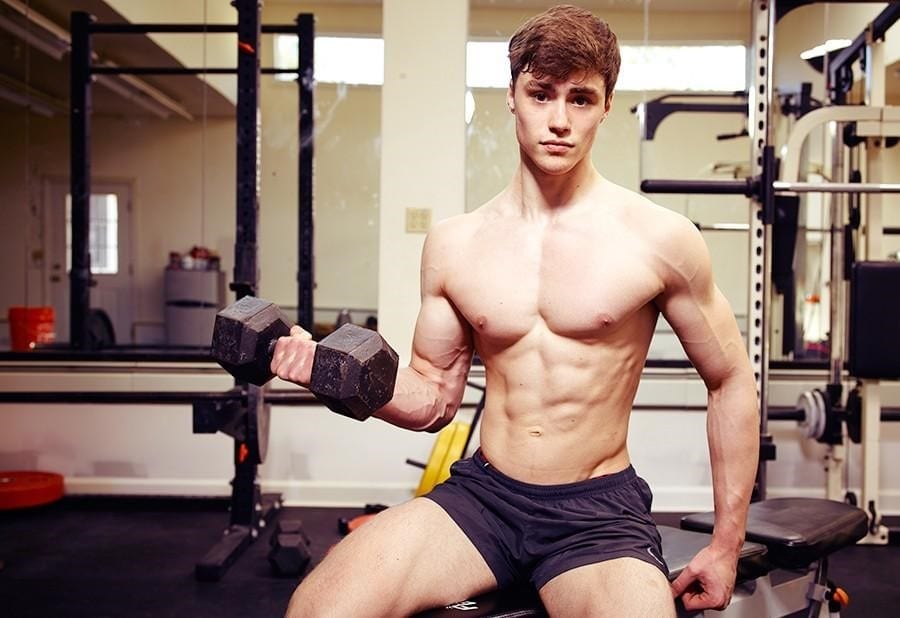 David Laid Frequently Asked Questions
"How Tall Is David Laid?"
The David Laid height is 6ft 2in (188 cm).
"How Old Is David Laid?"
Born in 1998, David Laid age is 21 years old.
"Where Does David Laid Live?"
If you are wondering where does David Laid live, the answer is New Jersey, USA.
"How Much Does David Laid Weigh?"
He weighs between 185-195 pounds (84-89 kg).
"Is David Laid on Steroids?"
The David Laid steroids question has been raised by other bodybuilders and critics due to his incredible transformation.
But, the man himself denies using synthetics of any kind.
"What Happened Between David Laid and Qwin?"
These guys had been best friends since high school and bonded over bodybuilding.
However, differences of opinion over training and conflicts around their buddy Dylan McKenna stretched their relationship.
Here's Qwin Vitale sharing his side of the story:
"Where Is David Laid From?"
David Laid was born in Estonia, but since the age of two has lived in the USA.
Summary
David Laid's ultra-sculpted abs and super-chiseled, picture-perfect physique have earned him millions of followers across several social media platforms and many paid endorsements.
Despite his father dying at a young age, moving to a new country and suffering from scoliosis—he hasn't allowed this to prevent him from achieving success.
He has motivated thousands of young bodybuilders to reach their fitness goals by showing them that if he can do it, anyone can.
Sources