Okay if you clicked on this because you expected a killer transformation to get you motivated to get your ass off the couch… Well, this is not the right place, because motivation can't really be taught, it comes from within.
Nike got it absolutely right – Just DO IT.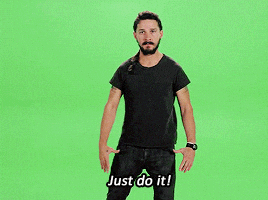 Anyways, let's have a look at 10 bodybuilders and how they transformed back to regular people after a long bodybuilding career.
Dorian Yates
Dorian Yates, also known as "The shadow" has won the Mr. Olympia contest 6 times in a row.
He is one of the bodybuilding legends, as he has dominated the stages throughout his prime and last but not least, he changed the era of bodybuilding.
Dorian left his mark in bodybuilding, as he was the first one to introduce the mass monster physique.
He was big, tight and solid, like no one else before. Dorian yates was the first bodybuilder to weigh more than 250 lbs.
That was something never before seen back then, which is exactly why he looked so massive to everyone.
Well, needless to say, by today's standards, he was relatively big. Nowadays, what Dorian started in 1993, has escalated to bodybuilders weighing 300 lbs on stage!
After retiring in 1997 due to a number of injuries, Dorian started focusing his energy in other aspects of life.
He created his own supplement company and opened a number of gyms in both England and the USA.
Nonetheless, despite not being as big as he once was, he still remains healthy and does regular workouts.
At the age of 57, 6-time Mr. Olympia Dorian Yates, remains fit and healthy, unlike many other fellow bodybuilders.
Last but not least, the legacy that Dorian left, motivated his son Lewis to get into bodybuilding and needless to say, he represents those supreme genetics!
Alexander Fedorov
According to many people, Alexander Fedorov is the biggest prospect of the Russian bodybuilding world.
The 41-year-old Russian giant, born in Sankt Peterburg has won multiple bodybuilding shows and proved that not even a heavy injury can take him down.
Even though Sasha (Sasha is short for Alexander) trains in a gym, located near a graveyard, he still rejects international offers and sponsorships.
And that is simply because he wants to stay close to the person that introduced him to bodybuilding.
That is namely his dad, Anatoli.
After a number of injuries, Alexander quit training for 3 years, up until 2002 where he decided to come back.
Even though his return was hyped up, it wasn't long before he got injured again, when he dropped a barbell on his chest.
This resulted in a major chest tear, which required medical intervention.
After a complicated surgery, doctors manage to reattach Alexander's pec muscles and after a period of rehab, he managed to get back in the gym.
Needless to say, Sasha was not afraid of the surgery and that motivated him to just do more and come back as good as he once was!
As of today, Alexander still maintains good shape and focuses on other aspects of life, besides bodybuilding!
Flex Wheeler
Flex Wheeler was one of the most (if not the most) aesthetic bodybuilders to ever step on stage.
Just look at that flow, the shapes, the bellies and separations – It is pure perfection.
His aesthetics were something to be admired, but for whatever reason, he never won an Olympia.
Well, it wasn't long before the mass monster physique was introduced and Flex had to up his game.
He got abnormally big which basically ruined his aesthetics and furthermore, he got something worse than an injury.
His health issues caused him to cease his bodybuilding lifestyle, because his body just couldn't take it anymore.
Flex Wheeler got a kidney transplant and retired from bodybuilding.
Nonetheless, he is still an active member of the bodybuilding community and he even did a controversial comeback to classic physique at the 2017 Olympia.
Jean Pierre Fux
This was one of the bodybuilders who got the most hype from people, as he was predicted to have a brilliant career in bodybuilding.
Needless to say, the 6 ft tall, 270 lbs bodybuilder fulfilled his "destiny", until something horrific happened.
In 2002, Jean Pierre Fux was doing a photoshoot, during which he was standing with a massive weight of 310 kilograms on his back.
Unfortunately, he lost balance and fell down, tearing his leg muscles and ligaments.
After a 4-hour surgery and a long period of rehab, Jean was able to return to bodybuilding and even had success.
In 2003, after another injury, Jean Pierre Fux ended his career.
Victor Martinez
The next bodybuilder on our list is Victor Martinez, who is a bodybuilder from the Dominican Republic.
Victor is the second Dominican to turn professional in bodybuilding and has also had good placing at a number of competitions, including but not limited to Arnold Classic and even the Mr. Olympia.
Still, this monster of a man has had periods during which he stopped training.
That of course, caused him to kind of fade away throughout the years.
After being in prison in 2004, Victor reconsidered his priorities and returned to the stage, bringing a whole new character on stage.
Kim Chizevsky
If you're tired of male transformations, here's an interesting female bodybuilder!
Kim Chizevsky, 4-time Mr. Olympia (1996-1999), was considered one of the most successful female bodybuilders.
After her last victory however, Kim decided to give way to new stars and retired for good.
She stopped training and turned back into a normal fit girl and is currently devoted to her family.
Chris Cormier
Chris Cormier is a bodybuilding star of the early 1990s.
He is one of the big guys, at a height of 178 cm and a stage weight of 110-115 kg.
Furthermore, he has a TON of competitions and is considered to be one of the most successful bodybuilders.
He has ranked top 5 in over 50 professional contests.
To put that in perspective, he has a total of 70 contests.
Chris has also won the Night of champions contest, as well as the Ironman Pro, which he won 3 times.
He was a runner up in 2 Mr. Olympia contests, as well as 5 times at the Arnold Classic!
This monster of a man can lift 240 kilograms on the bench press and 540 kilograms on the leg press!
Cormier is well-known for his hardcore workouts, which is probably what helped him pave his way to success.
In 2007, Chris ended his career and started his coaching career.
Needless to say, when you shift your focus out of bodybuilding, a decrease in muscle mass is normal.
This is exactly what happened to Chris BUT he still stays true to the healthy lifestyle, which is why he is still more fit and athletic, even than people half his age!
Recommended For You
Best Testosterone Boosters
After spending three months researching the market this is what actually works.
---
Top 5 Pre-Workout Supplements
These pre-workout supplements give you raw POWER and supercharged energy to last through tough workouts.
---
Best Fat Burners For Men
These are the top fat burner supplements on the market right now.