Chris Bumstead is a superstar in the bodybuilding game and has been dominating the competition for the last couple of years.
Chris Bumstead competed in the classic physique division and has won the Mr. Olympia Classic Physique for the last three years.
Best Testosterone Booster For Men
Classic Physique is a category in bodybuilding that favors aesthetically pleasing physiques like the old-school bodybuilders used to have.
This category has been really successful and the athletes competing in that division have had a lot of praise for their physiques.
You can't deny that this physique looks more appealing and healthy than the Mass Monster Mr. Olympia where the biggest mass monsters compete.
Best Testo Boosters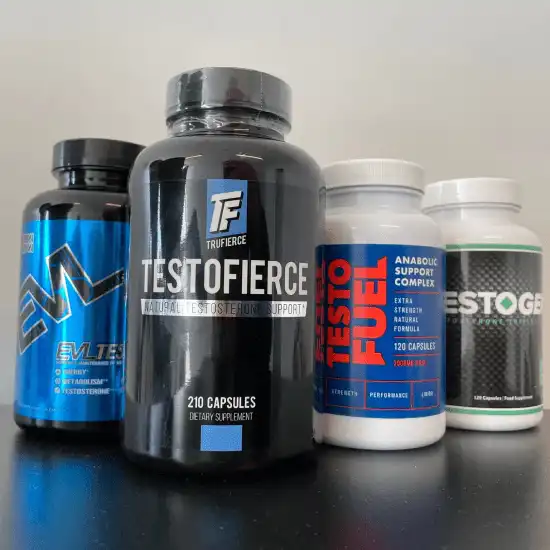 Chris Bumstead has been the star of the show for the past few years and is looking for his fourth title coming in this September at the Olympia.
Even though the Classic Physique athletes are smaller than the huge bodybuilders Olympia competitors that doesn't mean they are natural.
In fact, Chris Bumstead who monitors his health regularly discusses in a video how he gets blood work done on a regular basis to monitor his health.
He also revealed the "supplements" he has been using and how much of them he does use.
Legal SARMs Alternatives
Of course, he is not talking about ordinary supplements he is talking about the juice as it comes across pretty obviously.
Some people believed that Chris Bumstead was an all-natural athlete but this video shows that he is not.
The classic physique superstar has amassed 8,5 million followers on his Instagram page and in a recent video he discussed his cycle and what he does in order to monitor his health, stay fit and healthy
Chris Bumstead Admits to NOT Being a Natural Bodybuilder (video)
Legal SARMs Alternatives