When it comes to fitness, everyone will be familiar with amazing transformations that people have completed. You see skinny twigs turning into hulking monsters, but you rarely see the process in reverse.
This is what people call de-transformations. Despite putting in all the hard work to build up your gains, these gains are not permanent and they will be lost if you do not take proper precautions. There may be different reasons for why these de-transformations are taking place. The athlete could be injured or simply sick and tired of the sport. Here are a few cases in point.
Flex Wheeler
Flex has been through many ups and downs. He was an absolute beast before an injury prevented him from being able to lift He then managed to recover and get back into great shape.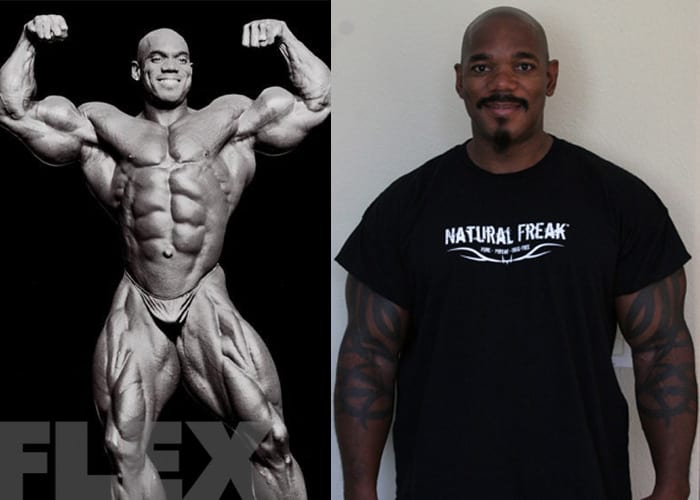 He was only 37 years old when he had to have a kidney transplant and also had a number of surgeries.
He managed to gain a lot of muscle back, but recently he has been poorly and spent time in the hospital.
Victor Martinez
---
What is the best legal muscle building pill on the market? Right now it's considered to be TestoFierce by Trufierce, here's why:
For starters, their powerful formula is designed to enhance muscle growth and strength. Second, it boosts fat metabolism so you actually get shredded while building muscle. Third, it enhances your natural testosterone production with their max dosed formula. On top of that, there are zero proprietary blends, every single ingredient is exhaustively research-backed and HUNDREDS of men have already gotten amazing results with it. Benefits include:
Boost testosterone production
Faster muscle growth
Increased strength and power
Easier fat loss
Best formulated product
Worldwide shipping
Learn more: visit TestoFierce official website 
/
see top 5 testo boosters on the market
---
It wasn't injury that took its toll and Victor; it was being stuck in jail.
Many guys come out of prison jacked, as they have nothing else to be doing while inside. This was not the case with Martinez, as he had no access to weights or proper meals.
He was released and managed to get them back thankfully.
Mustafa Mohammad
For years he was a competitor of the likes of Ronnie Coleman and Jay Cutler.
He had a great physique that perhaps didn't get much credit as there were some all-time legends around at the same time.
Unfortunately he had a number of health issues that forced him to end his career and also led to him losing all of these gains.
Big ups to Mustafa for the amazing physique that he had in his prime.
Tom Prince
Prince was always an absolute beats in the good old days. He took his body to the limit and came back to earth when he was finished.
Unlike professional athletes from well-known sports, it can be hard for a bodybuilder to return to normal life as they may have some health problems and will not be as financially well off.
Paul Dillet
Dillet was a Canadian pro that was always astoundingly massive in his good days. When it comes to genetic monsters, Dillet is up there with the best of them.
Recommended For You
5 EXTREME Muscle Growth Hacks (that work)
Finally! Start building muscle like the pro bodybuilders using these tricks:
Learn more
---
5 EXTREME Fat Loss Hacks (get ripped fast)
Now you can get ripped abs and shredded arms in 30 days:
Learn more
---
Best Testosterone Boosters (top 5 that ACTUALLY work)
After spending three months researching the market this is what actually works:
Learn more
---
Top 5 Pre-Workout Supplements
These give you raw POWER and supercharged energy:
Learn more