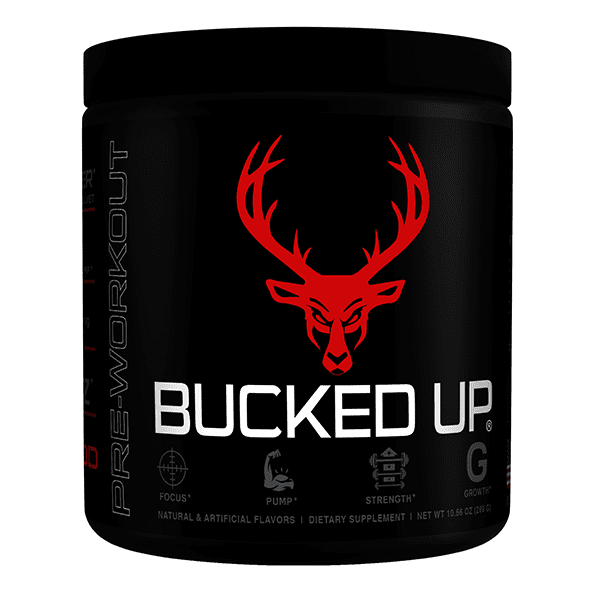 Bucked Up ranks 37th out of 125 pre-workouts (See full list here)

Pros
Best For Bulking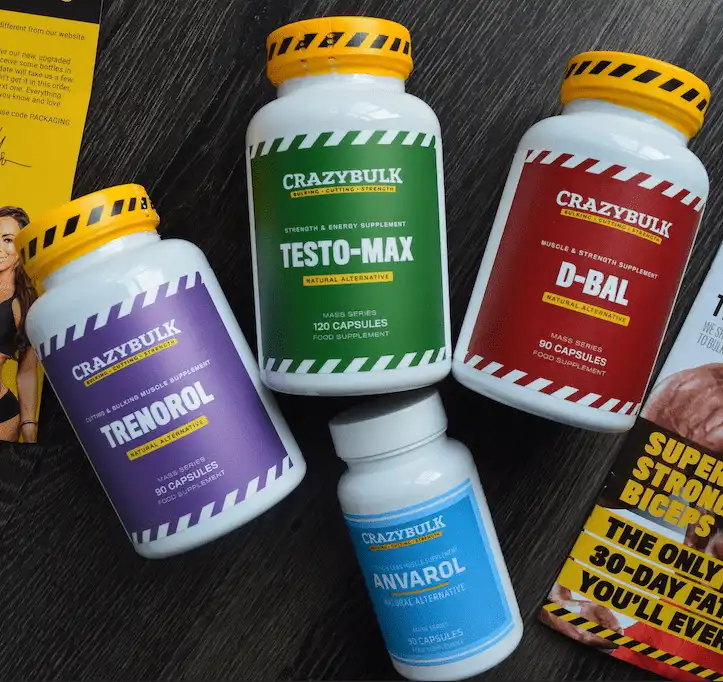 Contains some proven ingredients
No fillers
Cons
Only 10 gram serving
Missing key ingredients
37th out of 125 pre-workouts
This Bucked Up pre-workout review isn't your standard pre-workout examination—as this supplement contains something not often seen in a performance enhancer.
You know what it's like.
A training product comes along, claiming to be the best on the market—because it includes "extra-special" ingredients. This may be true, but more often than not, it turns out to be a load of hype-building trash.
You agree, yeah?
The truth is this. We all want the most potent ingredients possible to elevate our training to massive proportions—and the best pre-workouts can indeed achieve that.
But, is Bucked Up one of those?
In this Bucked Up review, I'll give you everything you need to know about this supplement. What it is, how it's supposed to work, and whether it's effective.
Trust me; this article will surprise you—things aren't always as they first appear.
We Recommend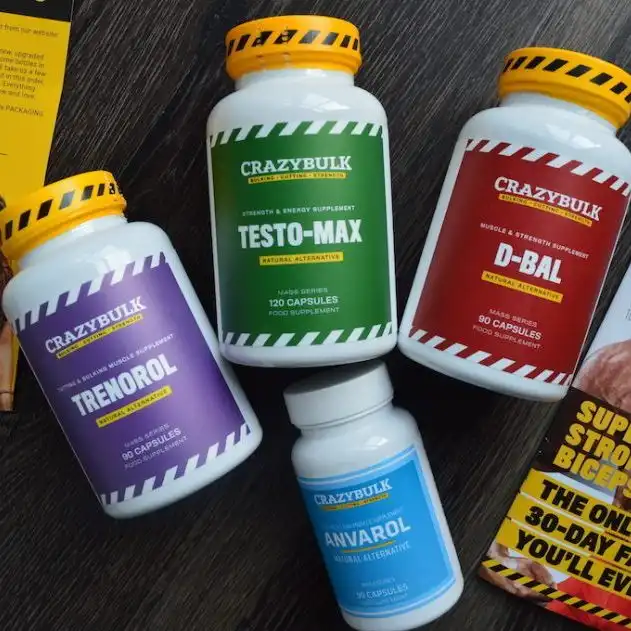 Bucked Up pre-workout Review
I want to kick off this Bucked Up review with some basic info behind this product.
This supplement is a pre-workout. Supplied in powder form to be mixed into a drink, it's designed to boost your training performance to supercharge bodybuilding returns.
That's the plan.
It's marketed and manufactured by DAS Labs, a company that first came to prominence in 2013, with its deer antler spray (hence the "DAS"). Since that time, its product range has expanded to include a wide variety of bodybuilding supplements.
And this theme is carried into their Bucked Up pre-workout—with deer antler velvet being included in the formulation.
You've guessed it—that's the Bucked Up meaning—a play on words of a male deer and a profanity.
Hilarious.
DAS Labs claim that this supplement is:
Created to be the best pre-workout that you can purchase today.
"Loaded" with scientifically proven ingredients.
Formulated to give increased pumps.
A booster of athletic performance.
Designed with growth-enhancing compounds to maximize muscle gains.
If that's true—we could be looking at a real player in the pre-workout market.
One quick note.
This isn't a Bucked Up Lit AF review—that's a different product that concentrates heavily on nootropics.
How Does Bucked Up Work?
Bucked up contains ingredients that are designed to work in conjunction with the body to improve bodybuilding returns.
Specifically, it targets:
Maximizing oxygenated blood flow to the muscles.
Stimulating muscle function and stamina.
Loading the body with growth-hormone ingredients.
Inhibiting the formation of fatigue-causing chemicals.
Raising the mind-muscle connection for increased focus and drive.
But what ingredients are included to achieve these results?
Bucked Up Ingredients
The ingredients in any supplement are its "engine." Let me show you what Bucked Up contains.
Other ingredients include Himalayan rock salt, vitamin b12, Astragin, ActiGin.
Bucked Up Ingredients Breakdown
As we've seen in this review, this pre-workout does contain some training enhancing ingredients.
Best Cutting Stack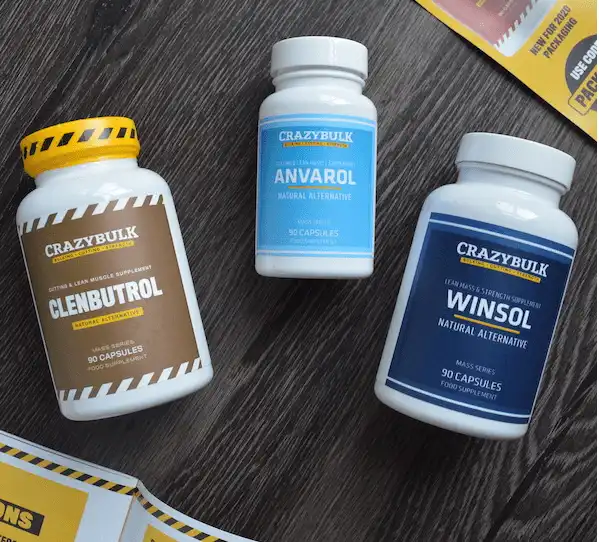 But, how does it stack up against the best?
Here are the ingredients that the most potent pre-workouts on the planet contain—and Bucked Up's performance.
✓Caffeine
✓Beta-Alanine
✓Citrulline Malate
✘Betaine Anhydrous
✘L-Theanine
✘Acetyl-L-Carnitine
✘Black pepper extract (Bioperine)
Let me start with the good.
Firstly, its caffeine and citrulline doses are ideal per serving. The 6 grams of citrulline is up there with the best pre-workouts on the market—undoubtedly able to deliver powerful pumps.
The formula doesn't contain any sugar, either, which is good.
Now, not so great.
Beta-alanine is underdosed only 2 grams; the clinical dose is 3.2 grams.
With only three of the best performance-enhancing ingredients—it's a little disappointing. While it most likely will increase pumps—I doubt whether it'll have any significant effect on stamina or recovery times.
And the "special" deer antler velvet ingredient?
While it does contain IGF-1—it's efficacy to improve training is doubtful. A recent study examined the claims behind this ingredient in it its ability to relieve rheumatoid arthritis, reduce pain from osteoarthritis, elevate sexual function, and boost sporting performance.
It concluded that while it may help with osteoarthritis, the other benefits listed are unfounded.8
Bucked Up vs. Woke AF
It's worth mentioning in this Bucked Up review that DAS Labs also manufactures another pre-workout called Woke AF.
So, what if we did a Bucked Up vs. Woke AF comparison?
The main difference between these two products is that Woke AF pre-workout is basically just a combination of stimulants, including caffeine (at 333 mg, higher than Bucked Up 200mg caffeine), synephrine, and dendrobium extract.
Bucked Up Side Effects
If this review has made you consider using it for workout improvement, you're probably wondering whether it has any adverse health effects.
In general, it's completely safe, although the caffeine content may induce:
Stomach upsets.
Diarrhea.
Nausea.
Agitation.
The "jitters."
Insomnia or interrupted sleep.
Headaches and migraines.
Additionally, a common side effect of beta-alanine is "itching," which is entirely harmless.
One final warning. Deer antler velvet requires more research—it's possible negative health implications aren't fully understood.
Before After Results
Taking the best pre-workouts should turn your average workouts into sessions that can only be considered "unnatural."
Can Bucked Up achieve this?
In researching for this review, I examined genuine customer testimonials to see what guys in the gym have been experiencing.
Here are the results:
"I felt a…skin-splitting muscle pump."
Dark
"I had a solid pump."
AC
"This stuff did nothing for me."
Ray D
"The effect it had is nonexistent which is really disappointing."
J Henson
"This stuff has ZERO IMPACT on my workouts."
Derek
"No energy, nil stamina, not much of anything really."
Glenroy
"Not as good as the Wild Thing pre workout…and that was only average."
Jamahl
Conclusion
Despite having their "special" ingredient of deer antler velvet—this supplement still disappoints.
Let me recap.
Although it contains the proven performance-boosting ingredients of citrulline, caffeine, and beta-alanine—it's simply not enough for an excellent pre-workout.
Granted, it may, as testimonials indicate, provide more pronounced pumps.
But that's where it ends.
There's little to either send stamina and endurance to unprecedented limits or to improve recovery time. And, their signature deer antler velvet ingredient is unproven.
Here's the bottom line.
It isn't the best pre-workout.
To genuinely achieve astounding workout sessions and results, select a pre-workout which includes all the proven performance-enhancing ingredients I mentioned earlier.
FAQ
"How to Take Bucked Up?"
Combine one scoop of Bucked Up with 4 to 6 ounces of cold water and drink 20-30 minutes before the beginning of your workout. Ensure that you stir the mixture, don't shake.
Taking two scoops might be too much caffeine for some people (400 mg ).
"How Much Does Bucked up Cost?"
One tub (300 grams- 30 servings) costs $49.95.
"Is Bucked Up Safe?"
There should be no adverse health issues from taking this supplement. However, some side effects have been reported, such as nausea, headaches, stomach upsets, and itching.
"How Many Flavours are Available?"
There are 11 flavors available, and it comes with 30 servings.
Rocket pop
Blood Raz (Red Rasberry)
Blue Raz (Blue Rasberry)
Watermelon
Gym N Juice (Grapefruit-Citrus)
Grape
Killa OJ (Orange Juice)
Strawberry Kiwi
Mean Green
Wild Orchard
Mango
"Where Can You Buy Bucked Up?"
This pre-workout is available from the official DAS Labs website, iHerb, bodybuilding.com, and Amazon.
"Does Bucked Up Work?"
Some guys have reported that this supplement has given them more powerful pumps because it contains 6 grams of Citrulline Malate. 200mg of caffeine will also provide a decent energy boost and focus from the alpha gpc. However, as an all-around pre-workout, this product lacks sufficient potent ingredients to make it one of the best on the market, and the serving size is under 10 grams. Deer antler velvet extract hasn't been proven to work either.
"Is There a Money-Back Guarantee?"
If you return the product to DAS Labs within 30 days of purchase, they will refund your money in full.
"How Long Do You Have to Take Bucked Up Before Seeing Results?"
Some guys have reported an improvement in their pumps after just a few days of use. However, there's little more to be gained from taking this pre-workout.
"Do They Ship Worldwide?"
If you purchase this product directly from the official DAS Labs website, worldwide shipping is available.
References
1. https://www.ncbi.nlm.nih.gov/pmc/articles/PMC5999519/
2. https://www.ncbi.nlm.nih.gov/pubmed/14599231
3. https://www.ncbi.nlm.nih.gov/pmc/articles/PMC3374095/
4. https://www.ncbi.nlm.nih.gov/pubmed/1356551
5. https://www.ncbi.nlm.nih.gov/pmc/articles/PMC4595381/
6. https://www.ncbi.nlm.nih.gov/pubmed/23996390
7. https://www.ncbi.nlm.nih.gov/pubmed/24615238