33-year-old fitness superstar Bradley Martyn has established himself as one of the biggest influencers in fitness.
The highly successful bodybuilder has gained millions of followers since he started posting videos several years ago.
Best Testosterone Booster For Men
Bradley has become one of the brightest stars in the fitness scene often doing videos with the popular buys who run the NELK empire.
Bradley is also the creator of Origin supplements and owner of RAW Gear fitness apparel.
The highly successful influencer has amassed over 4 million followers on Instagram and over 3 million subscribers on YouTube.
Best Testo Boosters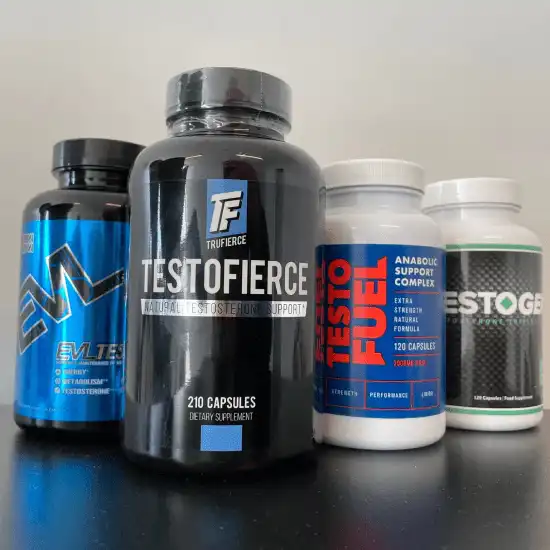 Bradley posts a variety of content on his YouTube channel which includes pranks, funny videos, and educational content.
The impressive bodybuilder has an amazing physique which has gained him a lot of followers throughout the years.
Bradley Martyn is also a gamer and has a Twitch channel where he occasionally goes live on playing video games such as Call Of Duty.
We have seen a lot of discussion in recent years on the possible harmful effects of watching porn and some say it can help with many things.
Legal SARMs Alternatives
Elliott Hulse a famous influencer has said that porn can make men very weak, and passive, corrupt women, and destroy the culture.
So there is a lot of debate if it is harmful to watch or not.
Bradley Martyn "I Stopped Watching Porn More Than A Year Ago, Highly Recommend"
Bradley Martyn must have been following the discussion and has now stopped watching porn and said that he recommends it on his Twitter page.
Bradley Martyn also revealed how he was able to stop completely watching when asked in the comment section>:
Legal SARMs Alternatives