1.M.R pre-workout ranks 113th out of 125 pre-workouts – See complete list here
Pros
Best For Bulking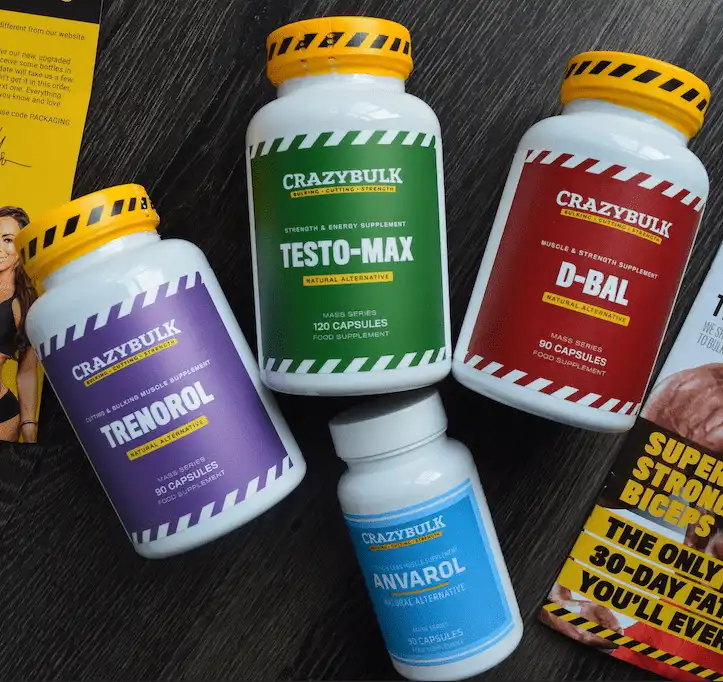 Contains some proven ingredients
Cons
Low dose
Missing many key ingredients
Has a proprietary blend which doesn't reveal dosage
A pre-workout with a somewhat unusual formulation—this BPI Sport 1MR Pre Workout review will see if it's as powerful as the manufacturer's claim.
Let me start by saying this.
As guys looking to achieve the best possible results from our training—we want the most potent pre-workout available. When an innovative new product hits the market, we ask ourselves—could this be the answer to our prayers, or will it prove to be a complete waste of money?
I know you agree with me.
The truth is, at one time, the powerful ingredients we consider standard in a pre-workout today (such as caffeine or citrulline) were revolutionary. Hence, any supplement which provides something different should at least be put to the test.
And that's what I'm going to do.
This BPI 1MR Pre Workout review will expose the alarming secrets behind this supplement—examining how it's supposed to boost our returns, the results you can expect, what's included in the formulation, and importantly, whether it's effective.
If you want to hear the shocking facts that no other review will tell you—read on.
We Recommend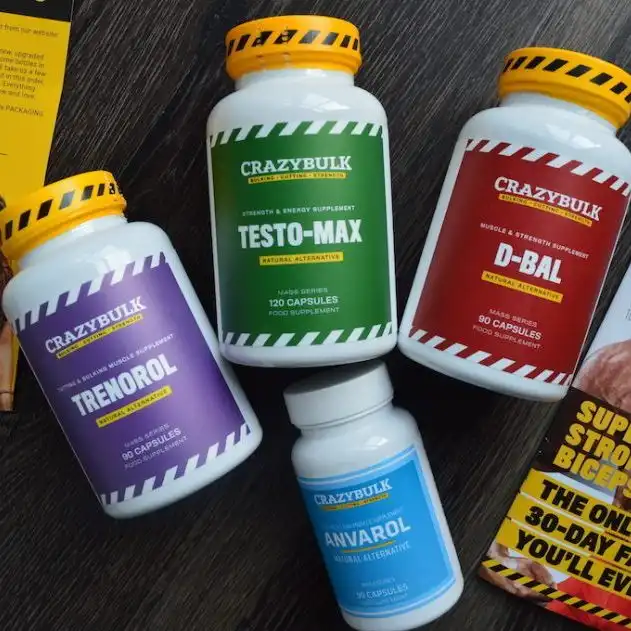 BPI Sport 1MR Pre Workout Review
I want to start this BPI Sport 1MR Pre Workout review with a quick overview of this supplement.
It's called 1MR for a reason—it stands for "one more rep." The idea is, like all pre-workouts, that it will take you past your normal levels of endurance and energy, allowing you to push yourself further—leading to increased returns.
This is the latest formulation, called BPI 1MR Vortex, which claims to be more powerful than the original 1MR product. The first incarnation had to be changed as it included the now-banned stimulant, DMAA.
It's manufactured and marketed by BPI Sports, a Florida-based company, founded back in 2009. In its early days, it had four times Mr. Olympia Jay Cutler as its "face," although that appears now to have ended as he moved on to produce his own supplement line.1
This company produces a multitude of dietary supplements—including five pre-workouts, of which 1MR is the flagship product.
BPI Sports claims that this pre-workout:
Elevates strength.
Creates energy that's unstoppable.
Works as a powerful performance enhancer.
Is an evolution in pre-workout supplements.
Supercharges stamina.
Intensifies the mind-muscle connection.
Raises strength levels.
Before I reveal the "innovative" ingredients in this BPI Sport 1MR Pre-Workout review—let me just address who it's for.
Who Should Use BPI Sport 1MR Pre Workout?
This product, and indeed pre-workouts generally, are designed for guys that:
Are determined to receive greater returns from their training by pushing themselves harder in every workout.
Find their stamina dropping rapidly during the second and third sets.
Notice that their mind wanders away from lifting during sessions.
Need more energy and drive to both hit the gym and work themselves to the limit.
Feel that their muscles take too long to recover post-training and want to get back on the bench faster.
Require more explosive power to really knock out the heavy iron lifts.
Does this sound like you? If so, using one of the best pre-workouts on the market could be the answer. That being said, pre-workouts aren't for everyone.
Who Should Not Use BPI Sport 1MR Pre Workout?
I want to be straight with you in this BPI Sport 1MR Pre Workout review—there are some guys who should avoid this supplement.
They are:
Juice junkies—if banned and dangerous steroids are your thing, then stay away from pre-workouts—which are 100 percent legal and come with few side effects.
Miracle seekers—pre-workouts enhance your training, they're not a substitute for it—if you're not willing to put the time and effort into lifting, pre-workouts will yield no benefits.
Youngsters—if you're under 18 years of age, steer clear—pre-workouts are designed for the big boys.
Bodybuilding beginners—bro, first get your diet in check, formulate a lifting program, and learn from an instructor or experienced lifter how the gym machines work—only then should you begin to consider supplementation.
Gym beasts—if you have boundless energy, the strength of an ox, stamina of a machine, and recover as soon as your training is finished—then you're in the lucky minority of guys who don't need pre-workouts.
How Does BPI Sport 1MR Pre Workout Work?
In researching for this BPI Sport 1MR Pre Workout review, I discovered the manufacturers give very little information on how it's supposed to function—instead, only focusing on the results.
After looking at the ingredients, it appears to me that it's intended to work by:
Elevating energy levels through the inclusion of stimulants.
Enhancing pumps by increasing muscle hydration.
Improving recovery time through the inclusion of anti-inflammatories.
Let me take you through what it contains.
BPI Sport 1MR Pre Workout Ingredients
As you can see from the nutrition label above, it's fairly light on ingredients, with only seven different compounds.
Let me give you some detail.
Glycerol
A strange ingredient to include in a pre-workout—although it's often taken as a sole supplement by bodybuilders.
It's a fact that glycerol acts as a hydrator for the muscles—pulling in extra water which can make them appear larger and therefore improve pump appearance. Additionally, there are many claims that it can improve performance and endurance—although studies seem to indicate that it actually has little effect. 2 3
Indigofera Pulchra Extract
After years in the bodybuilding game—it's unusual that I come across an ingredient that I've never heard of. This one was entirely new to me.
Best Cutting Stack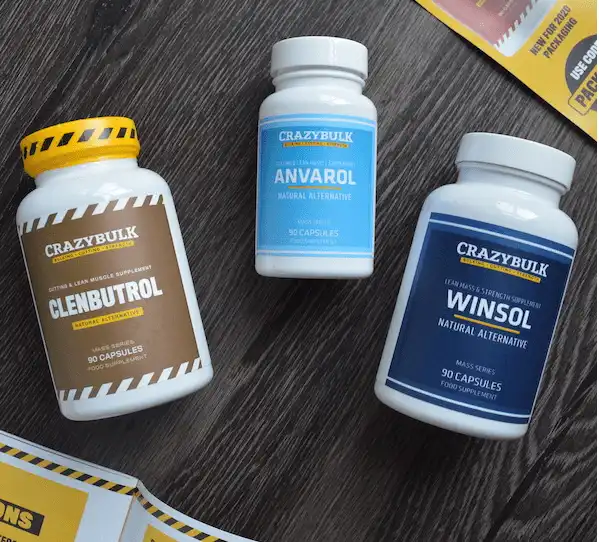 It appears it's a tropical plant that has been used in traditional medicine for its anti-inflammatory properties. Human studies on this compound are minimal.4
Caffeine
A stimulant which can increase focus and raise energy levels. This ingredient is a key player in the best pre workout supplements.5
White Leadwort Extract
Another herbal extract with purported focus-enhancing and antioxidant abilities. While it may provide a small amount of anti-inflammatory powers—it's unlikely to be significant. Most concerningly, it does exhibit some unpleasant side effects which I will mention later in this BPI Sport 1MR Pre Workout review.6
Securinega Extract
An ingredient which is used as a sedative for those suffering from mental illnesses.
Yeah, you read that right. A sedative. In a pre-workout. It induces sleep and can also produce hallucinations.7
Yohimbine
Although claimed to boost performance, increase energy, and boost muscle size, studies have indicated it has none of these effects. The only benefit that it may provide is fat loss.8
Niacin
Also known as vitamin B3, this ingredient has anti-inflammatory powers and may improve blood flow. However, with a dose of 20 mg (the recommended daily allowance) it may provide health benefits but not improve recovery or pumps.9
BPI Sport 1MR Pre Workout Ingredients Breakdown
There are a couple of things that concern me.
Firstly, just a quick glance at the 1MR Pre Workout ingredients doesn't make me think this is a pre-workout—or for that matter a bodybuilding supplement of any description.
Packed full of herbal extracts, it appears more like a girlie well-being health product.
And the scientific evidence backs this up.
Secondly, all but one of the ingredients are included in a proprietary blend, the Full Speed Vortex Matrix. This means that none of the compounds can be quantified to check their efficacy. That being said, most of them are pointless in a pre-workout anyway, so even a heavy dose would make little difference.
Listen—this is important.
The best pre-workouts on the market contain ingredients which are scientifically proven to enhance performance. I've formulated a list of the key elements you should look out for in your pre-workout, and how BPI Sport 1MR Pre Workout compares.
✘L-Theanine
✘Beta Alanine
✘Citrulline Malate
✘Black pepper extract (Bioperine)
✘Betaine Anhydrous
✘Acetyl-L-Carnitine
✘L-Arginine
✓Caffeine
It contains one essential pre-workout ingredient—caffeine. Although it's not quantified on the label, the website indicates that it's equivalent to two cups of coffee, or around 200 mg.
Basically, it's a caffeine powder drink with some herbs thrown in for good measure.
BPI Sport 1MR Pre Workout Side Effects
Generally speaking, pre-workout supplements are safe and unlikely to cause adverse health issues.
However, the 200 mg (I'm guessing) of caffeine could provide the unwanted reactions of:
Irritability
Headaches
Nausea
Stomach upsets.
Agitation
The "jitters."
Additionally, studies have indicated that white leadwort can cause:
If you do suffer from any 1MR Pre Workout side effects, cease use immediately.
BPI Sport 1MR Pre Workout Before After Results
As we've seen in this BPI Sport 1MR Pre Workout review—it appears to offer few benefits, apart from a caffeine-induced energy rush.
However, that's just my opinion.
Here are some genuine results that guys have witnessed after taking this pre-workout.
"Gives you that extra kick you need."
AC
"Kept me awake for like 5 hours after my workout."
Snow
"Don't feel any energy when using this at all…Wouldn't recommend to buy."
Suel
"Ranks among the lowest for me… I don't feel any sort of pump, focus, or strength. Just nausea."
Charlie
"Extremely disappointed with this product."
A Jones
"I bought a bottle…felt groggy. Horrible."
Mac
"Do not buy this pre-workout…Energy was MINIMAL…made the weights difficult to lift"
Steve
"Waste of money. Get more of a buzz from Cola."
Quentin
Where to Buy BPI Sport 1MR Pre Workout?
If after reading this BPI Sport 1MR Pre Workout review you decide a herbal product that includes sedatives is for you, it can be purchased from Amazon and the official BPI Sports website.
BPI Sport 1MR Pre Workout Review Conclusion
Let me start with all the positives about this pre-workout.
It contains caffeine. That's it.
At around 200 mg, being the same as two cups of coffee, it should give you an energy boost. Alternatively, you could just save some money and drink some Joe—definitely more pleasant than this powder.
All the other ingredients are herbal extracts which have little scientific basis as performance enhancers. It's possible they may have some anti-inflammatory effects—but as there's no indication of quantity, this cannot be verified.
And the inclusion of the sedative securinega is astounding.
Get this.
Apart from caffeine, it lacks the seven most potent workout-enhancing ingredients known—to call this supplement disappointing is an understatement.
Yes, it's a revolutionary formula—a pre-workout with no pre-workout ingredients.
The bottom line.
Forget this product. Instead, choose a pre-workout which includes the proven performance-enhancing compounds listed earlier. This will result in superhuman-like training sessions, leading to some serious muscle gains.
BPI Sport 1MR Pre Workout Review FAQ
"How to Take BPI Sport 1MR Pre Workout?"
Mix one scoop with 6-8 ounces of water and consume 15-30 minutes before the beginning of your workout.
"How Much Does BPI Sport 1MR Pre Workout Cost?"
If purchased from the official BPI Sports website, this supplement costs $23.99 for 120 grams (50 servings).
"Is BPI Sport 1MR Pre Workout Safe?"
The caffeine content could induce headaches, nausea, irritability, and insomnia. Furthermore, white leadwort can cause rashes and diarrhea.
"Is 1Mr Pre Workout Banned?"
No—although the 1MR Pre Workout banned rumors do have some basis in fact.
The original supplement contained the now illegal stimulant DMAA. After legal action, BPI Sports dropped this ingredient and it isn't included in the new 1MR Pre Workout product.12
"Where Can You Buy BPI Sport 1MR Pre Workout?"
This supplement is available from the official BPI Sports website and Amazon.
"Does BPI Sport 1MR Pre Workout Really Work?"
The caffeine ingredient may induce an energy boost.
However, it's unlikely to have any effect on stamina, endurance, recovery, or focus.
"Is There a Money-Back Guarantee?"
If you buy this supplement from the official BPI Sports website, they will offer a full refund if the product is returned unopened within 30 days of purchase.
If you purchase from an alternative vendor, check with them directly for their return policy.
"How Long Do You Have to Take BPI Sport 1MR Pre Workout Before Seeing Results?"
Some users experienced an energy boost within 30-45 minutes of taking this supplement. However, even with continued use, many guys saw no improvement to stamina, focus, or recovery.
"Do They Ship Worldwide?"
Currently, BPI Sports only offer shipping to the USA and Mexico. If you purchase from a third-party check their individual postage options.
References
1. https://jaycutler.com/pages/about-us
2. https://www.ncbi.nlm.nih.gov/pmc/articles/PMC3590833/
3. https://www.ncbi.nlm.nih.gov/pubmed/12544649/
4. https://www.ncbi.nlm.nih.gov/pubmed/23983342
5. https://www.ncbi.nlm.nih.gov/pubmed/1356551
6. https://www.ncbi.nlm.nih.gov/pubmed/24296134/
7. https://www.ncbi.nlm.nih.gov/pmc/articles/PMC2816539/
8. https://www.ncbi.nlm.nih.gov/pubmed/17214405
9. https://www.ncbi.nlm.nih.gov/books/NBK526107/
10. https://www.ncbi.nlm.nih.gov/pmc/articles/PMC4835988/
11. https://www.ncbi.nlm.nih.gov/pubmed/22198053/
12. https://www.courthousenews.com/Class-Claims-Diet-Supplement-Could-Kill-You/