Choosing the best fat burners for runners can be a difficult task as not all products are ideal for runners.
An ideal fat burner for runners is not just about burning fat; it is also something that can boost performance, energy, and focus.
We've done our homework and identified the top fat burners for joggers and runners in 2020.
What they have in common is that they contain great ingredients in proven dosages.
So if you are a runner and looking for a fat burner, this article will be what you need to read.
Best Fat Burners For Runners
1. ShredFierce


Click here to shop for ShredFierce

Rating
 5/5
Contains proven ingredients for fat loss
Helps increase energy and focus
With mood boosting ingredients
No fillers or proprietary blends
Can be used for running to increase performance and energy
5-capsule serving per day
Not cheap
ShredFierce from Trufierce has proven to be one of the fat burners to use in 2020. Not only is the formula with ingredients that can help with increasing fat loss, it's also a fat burner that works to boost performance and energy.
It has thermogenic ingredients(cayenne pepper, green tea extract, green coffee bean extract) that speed up the fat loss.
There is also a good dose of glucomannan, which is an appetite suppressant, the proven mood-boosting ingredient 5-HTP is included along with other ingredients for fat loss.
The formula has 200 mg of caffeine, which is excellent to boost energy.
Acetyl-L-Carnitine helps use fat as a fuel source.
Overall it has 11 ingredients in acceptable dosages without any proprietary blends or fillers.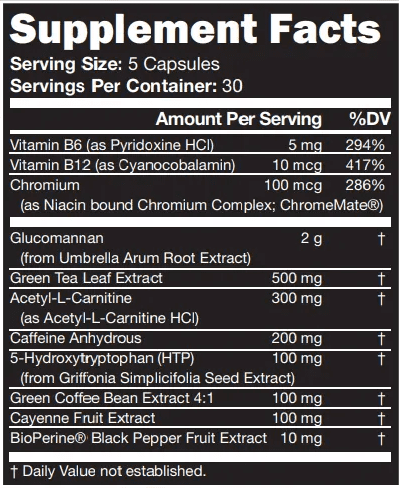 The formula speaks for itself, and you can see how big the dosage is because you need to take five capsules per day, which is way more than the standard fat burners we commonly see on the market.
Shredfierce is our top pick fat burner for running, jogging, and any cardio training.
2. Transparent Labs Physiqueseries fat burner


Click here to shop for Transparent Labs Physiqueseries fat burner

Rating
 4.6/5
Contains proven ingredients
Caffeine and L-theanine combination for smooth energy while running
With mood boosting ingredients
No fillers or proprietary blends
Missing appetite suppresants
Not cheap
Synephrine might cause side effects
Transparent labs Physiqueseries fat burner is an effective fat burner with many proven ingredients.
It has the caffeine and L-Theanine that works well for long-lasting smooth energy levels.
Contains L-Tyrosine which is good for focus and mental alertness.
There are thermogenics included in the formula to speed up fat loss like green tea and cayenne pepper.
It's nice to see that they have the mood boosting 5-HTP included in the formula.
There are 9 ingredients in the formula and it comes without proprietary blend and fillers.
One thing is missing in the formula and that is a proven appetite suppressant like glucomannan which we see included on many of the top brands.
Overall it's a solid fat burner that gives an energy kick and will work well in conjunction with cardio training like running.
3. Instant Knockout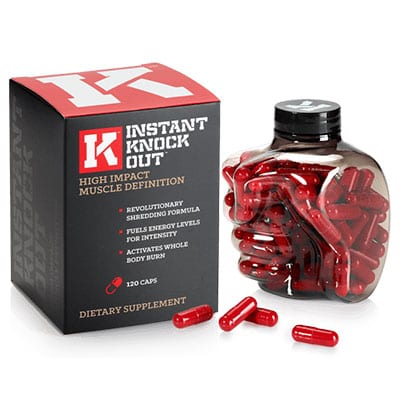 Click here to shop for Instant Knockout Fat Burner

Rating
 4.4/5
Contains proven ingredients
Helps increase energy and focus
Thermogenic ingredients for fat loss
No fillers or proprietary blends
Great energy booster
Large caffeine dose could induce side effects
Not cheap
Instant Knockout fat burner originally created for MMA athletes to cut down fat while having sufficient energy to go through intense workouts.
Instant Knockout contains a number of thermogenic ingredients for fat loss including green tea extract, cayenne and green coffee bean extract.
For energy there is a 300 mg caffeine dosage which in my honest opinion is a little bit too much, it will definitely increase energy but you cannot drink too much coffee or energy drinks while using the fat burner as it could induce side effects.
It's really nice to see that they have the proven appetite suppressant glucomannan in a good dose included.
Overall it's an impressive 10 ingredient formula without any proprietary blend or fillers
Instant knockout should give you that extra energy boost while running and help to burn off fat.
Summary
The top fat burners for running can boost energy, focus, performance while increasing fat burning at the same time.
Shredfierce fat burner is our top pick for running as it contains ingredients that work well with cardiovascular activities on top of that it is one of the most effective fat burner available today.
Remember that fat burners are simply an addition to an already good routine and diet. They simply help speed up results and are not meant to be used as some kind of a wonder solution without a proper routine and diet in place.
FAQ
Is running good for burning fat?
Running helps burn more calories during and after the workout. Running is also great for your lungs and heart. It helps reduce appetite and burn off fat long after the training has ended.
Can you use a fat burner before running?
Yes, you can use fat burners before a run; most of them contain caffeine, which helps boost energy levels while running or jogging.
Is running good for the metabolism?
Running can speed up metabolism, making you burn off more calories.
What is the best fat burner for weight loss?
Shredfierce is the top-ranking fat burner for weight loss as it contains proven ingredients in generous dosages. To learn more about the top fat burners, read our article on the top fat burners on the market.
References:
https://www.ncbi.nlm.nih.gov/pmc/articles/PMC3892933/
Recommended