Joey Swoll has been labeled the CEO of gym positivity for his effort to change gym culture and eliminate toxic gym behavior.
Joey, a famous fitness influencer, uses his vast social media platforms to try to eliminate toxic gym behavior, which has increased significantly due to smartphones with cameras.
Best Testosterone Booster For Men
Now everyone is carrying an HD camera with them at all times, which has resulted in more videos being filmed in public gyms.
Some gym-goers film others in the gym to belittle them, humiliate them, or shame them.
These videos often get posted on social media for likes and attention at the expense of innocent gym goers who often don't even know they are being filmed.
Best Testo Boosters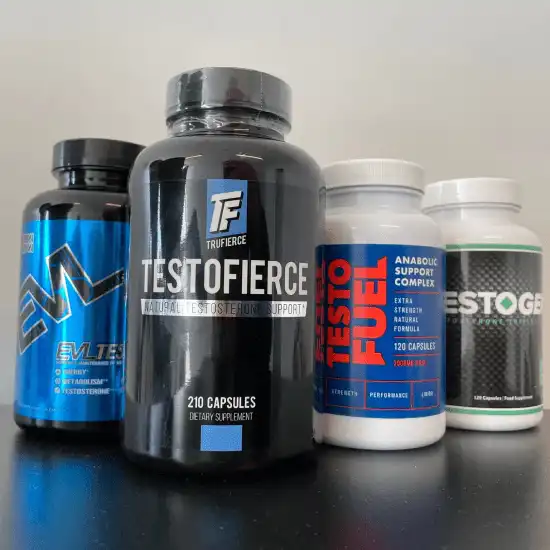 The gym bullies that post these videos now have to deal with Joey Swoll, who tackles this toxic gym behavior head-on by responding to the bullies who post videos on social media to shame other innocent gym members.
What Joey has been doing has already had a massive impact as the videos have gotten millions of views. The message in the videos is either to encourage or help others or mind your own business.
As Joey has said in his videos, if you see someone lifting with lousy form, either help them to improve their form or mind your own business; what you should not do is film them and make fun of them on social media.
Because many new people in the gym feel intimidated, we have to help those people get started.
Legal SARMs Alternatives
Recently a woman called another gym member "A Karen" because she watched her lift weights.
Joey Swoll was disgusted with this online video and responded to this woman's gym bully.
Here's what he had to say:
So because this woman it's watching you performing an exercise at the gym, a shared space, you felt the need to post a video labeling her as "A Karen" and then you caption it "Somebody wishes they were still young and hot" really? You don't know better? This is the definition of toxic gym culture. How about we normalize if someone is looking at you or watching you, maybe it's because of admiration, maybe they are trying to learn something new. I know I have learned so much over the years simply by watching people in the gym that know what they are doing. And you know what B-Stance RDL's a great exercise you are doing, isn't really common knowledge more than likely she is simply trying to learn something new so young lady if you want to be a leader in fitness, you have to work out more than your body, have a kind heart, be kind and respectful to others, be better than that.
A woman calls a gym member "A Karen" for watching her lift; Joey Swoll responds (video)
Legal SARMs Alternatives