30-Year old Nataliya Amazonka from Moscow, Russia has gained fame for her incredibly muscular physique.
When she was just 14-years old she first started training in a gym and soon she was discovered by a bodybuilding coach who encouraged her to compete in her first bodybuilding show.
Black Friday
What's interesting about Nataliya is that not only is she a bodybuilding champion but she is also a powerlifting record holder.
Nataliya holds three world bench press records, three world deadlift records and over 12 European national powerlifting records.
Nataliya has earned her pro card as a competitive bodybuilder and has gained a massive following on social media.
Best Fat Burners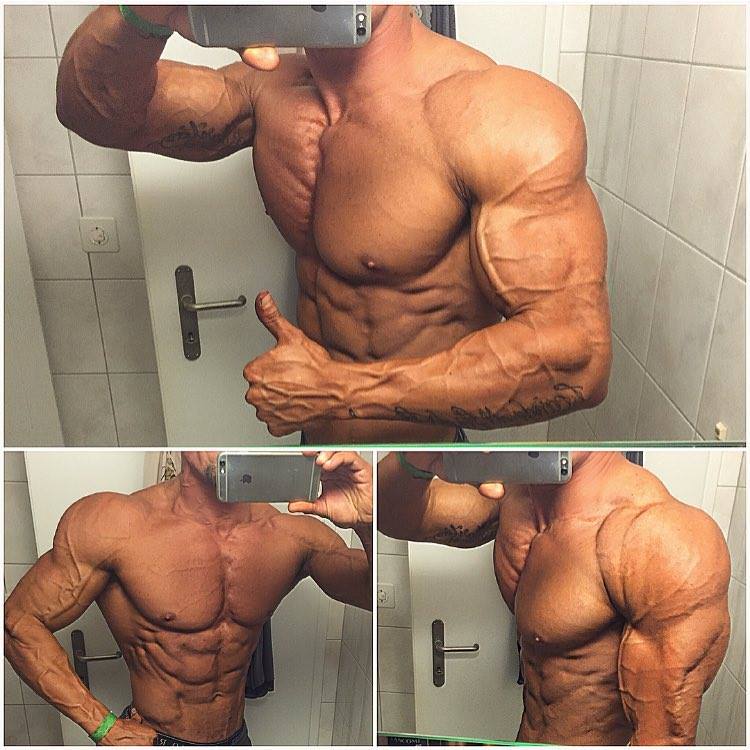 The female bodybuilding and powerlifting superstar has amassed over a million followers on her Instagram page.
Nataliya is sponsored by 5% Nutrition the supplement company the iconic bodybuilder Rich Piana (RIP) founded.
When she started training she weighed only 40 kg's ( 88 lbs) now she weighs a staggering 92-95 kg (203-209 lbs) which means she has more than doubled her body weight since she began training.
The heaviest she has weighed herself at is a 100 kg (220 lbs) and she has massive arms with biceps measuring in at 49 cm (19.3 inches), legs measuring in at 76.5 cm (30 inches), and a chest that measures 128 cm (50.4 inches)
Legal SARMs Alternatives
Nataliya explained that for the first 5 years of training she didn't use any supplements just good nutrition, then later on she started drinking protein shakes as she found them beneficial if you are stuck in traffic or can't eat for some reason.
30-year-old Nataliya Amazonka Is The most famous female bodybuilder (video)
Recommended supplements: