Black Friday and Cyber Monday Deals
What To Look For
With other retail houses so eager to entice savvy shoppers, Black Friday and Cyber Monday are no longer a reserve for the Amazons, eBays, Morrisons, Walmarts and other large retail houses alone. Almost all industries have finally joined the bandwagon including our very own; the sports supplement industry. If you can go through the influential supplement dealers on the web, you will readily notice that the bonanza sales day's effects have been fully felt.
Prices of various protein supplements have been dropping ever since the craze started. In fact, much of the aura of optimism currently filling the mainstream draws its inspiration of last year's successes. It didn't long before the storm of crazy discounts swept through the sports supplements industry.
While the bodybuilding and fitness industry is nestled in the effects of this single largest shopping extravaganza of the year, people having the last laugh are those who are on their PCs and phones. One of the best thing about the whole thing is that in some few cases, you don't need to leave your comfy couch. Sure, traditional brick and mortar sellers are there, but of what use to walk to their stores when better deals are here, on the web?
How to get the Best Black Friday and Cyber Monday Deals for Sports Supplements
As you are busy reading this guide, prices of common sports supplements are seriously dropping. Clocks are ticking, savvy bodybuilders are counting the minutes, and the mad dash is about to start. So, how can you ensure that the best deals don't pass you?
1). Prepare adequately and ahead of time
For those of us who know the meaning of discounts, missing out buying that pricey protein supplement will be a regret of the century. But then again, those who know the meaning of Black Friday and Cyber Monday certainly won't miss the gleeful bonanza. The key to landing the best deals is by, first preparing for them.
2). Research widely
As a sports supplements enthusiast, hunting for the best deals is often a tricky affair. Only a few notable supplement manufacturers, retailers, and distributors have revealed their offers. It means that mega-sized ones are still keeping us in the dark, ready for the time to elapse.
As they continue maintaining the mystery to themselves, doing proper research enhances your chances of hitting the jackpot. Leave your details in their mailing lists as you keep refreshing your email. When you spot a potentially better deal, keep monitoring it.
3). Compare Prices
It may sound obvious, but comparing prices are, actually, your key to unlocking many potential deals. Sports supplements industry is somewhat unique as, in the midst of the various prices, most of the products are sold by all popular retailers. However, here's a secret; official manufacturer's websites aren't the cheapest. Experienced shoppers allude that authority sites like Bodybuilding.com, myprotein.com and bodybuildingwarehouse.co.uk have a tendency of offering tantalizing deals.
4). Expect some Bizarrely Cheap Products
One thing that often puzzles most Black Friday and Cyber Monday deal hunters is the amazingly cheap products. You can get a diet pill that usually retails at $99 costing $10. It might elicit suspicion, but what you don't know is, sports supplements aren't always expensive to manufacture.
If you understand markups, then the extreme price variations will be a small issue in your face. Remember, all supplements sold by reputable retailers are tested for quality and are safe for all.
5). Be on the Lookout for Shipping Costs Trap
Of course, crazy deals are CRAZY to those who don't know all the ins and outs about them. During this year's Black Friday and Cyber Monday, you should expect better deals. However, some retailers who typically pay for the shipping fees may cancel the policy. In the end, it will be a raw deal as whatever the discount is may have to be accounted for by the shipping costs. Just to be safe, take a closer look at the final purchase price before keying in your credit card details.
6). What about Refund Policies?
Normally, sweet deals have no return policies. Sports supplements deliberately remove the refunds clause, knowing too well that they are shipping them off at a cheap. Black Friday giant sellers like Amazon, Walmart and eBay oftentimes offer some KILLER discounts, but without refunds.
However, it is worth noting that most of the queues in these major sellers are dominated by those rushing for electronic goods. You will, therefore, have ample time to check through them and gather around of better ones only.
Where the best Black Friday and Cyber Monday Deals for sports supplements are:
Bodybuilding.com – Cybro Monday
Over the years, this supplements retailer has managed to amass a large following the big sales extravaganza. In 2016, the story will hopefully remain the same or even better, and you can expect huge price cuts – 50% off.
Myprotein.com
This retail company has been relentlessly trying to woo more buyers and usurp Bodybuilding.com as the go-to sports supplements seller. It's, therefore, worth some minutes of your hunting time. I am sure you won't regret.
It may have already started, but as it stands, better deals are in the offing. You can also expect some amazingly cheaper protein supplements on the two, highly expected sales bonanzas.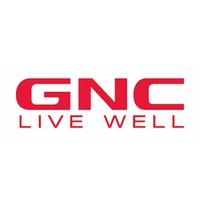 Unlike all the other protein supplement dealers, GNC starts its Black Friday on the 20th of November. Additionally, its entire online store features a 30% discount. Head there if you would like to buy diet pills, bodybuilding supplements, probiotics, multivitamins among other products.
Other sports supplement stores to keep an eye on
● Muscle & Strength
● The Vitamin Shoppe
● Amazon
● FitRx
Clearly, there are a lot to expect in the sports supplements industry in the next few days. Reputable sellers like Bodybuilding.com are still doing what they are good at – being mysterious. Amazon.com is a popular vendor, and you need lots of persistence coupled with research so that you don't end up with anything. As you go on, don't forget to adhere to each of the canons of Black Friday and Cyber Monday. Happy hunting!